Looking for the yummiest way to cool down on a hot day? This Strawberry Lemonade Slush Recipe is your answer!


This Strawberry Lemonade Slush Recipe and guest post comes from
my sweet friend Lisa at Stop and Smell the Chocolates… enjoy!!
I'm Lisa from
Stop and Smell the Chocolates
and I'm happy to be helping out over here at Frugal Girls today (it's a happy place to be)! Strawberries are in season right now – they're everywhere!  So are the yummy strawberry recipes!  I put together a few from myself and from Heidi to help you use up those berries. First, sit down and relax for a few minutes with a Fruity Lemonade Slush – a great refreshing drink with a few strawberries in it!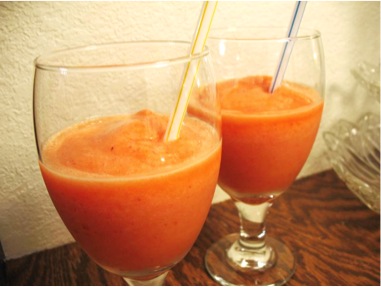 Strawberry Lemonade Slush Recipe!
Ingredients
½ cup Sugar*
½ cup Lemon Juice*
½ cup Water*
2 cups Ice Cubes, divided
½ cup Fresh Strawberries
½ cup Frozen Sliced Peaches
Instructions
Place sugar, lemon juice, water, and 1 cup ice cubes in blender.
Cover and blend on high until smooth.
Add remaining ice cubes and fruit. Cover and blend using pulsing action until smooth.
Serve immediately. Store leftovers in freezer.
Notes
*In place of sugar, lemon juice, and water – you can use Country Time lemonade mix – use 1 cup water plus enough mix for 1 quart of lemonade.
While you're sipping through your straw, let's look at a few more strawberry recipes…
Strawberry Soup ~ Like a smoothie in a bowl.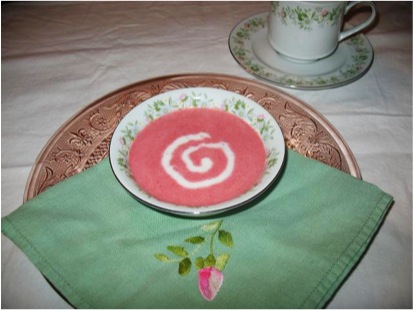 Slaw with Poppy Seed Dressing ~Strawberries aren't just for dessert!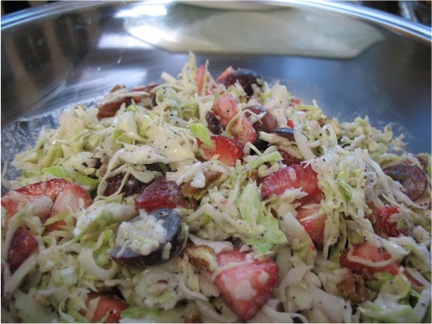 4th of July Fruit Kabobs ~ Fun for the kids!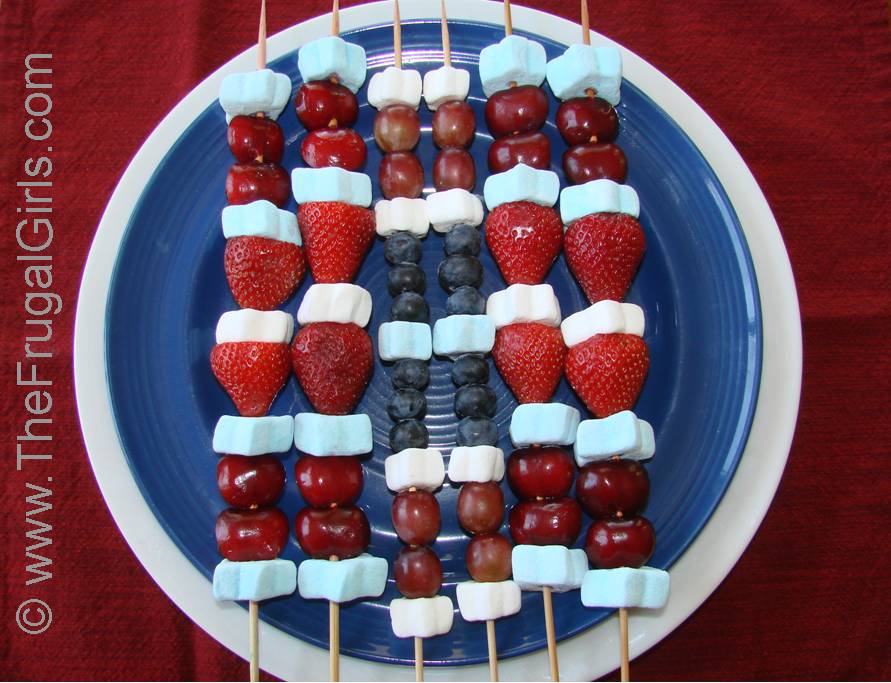 Strawberry Cheesecake Ice Cream ~No ice cream maker needed!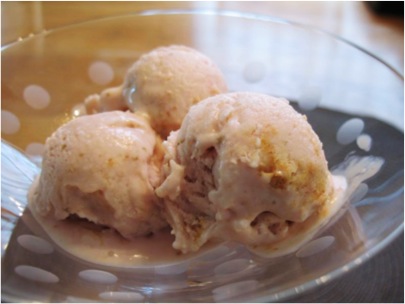 Strawberry Dream Cake ~Yes, that's 80's me about to eat some strawberry cake. 🙂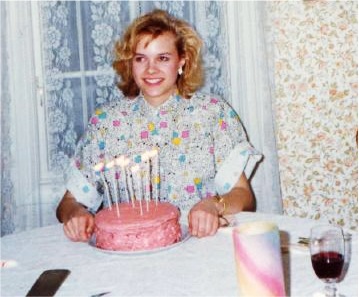 Easy Freezer Jam Recipe ~ Great way to use up 4 lbs of strawberries.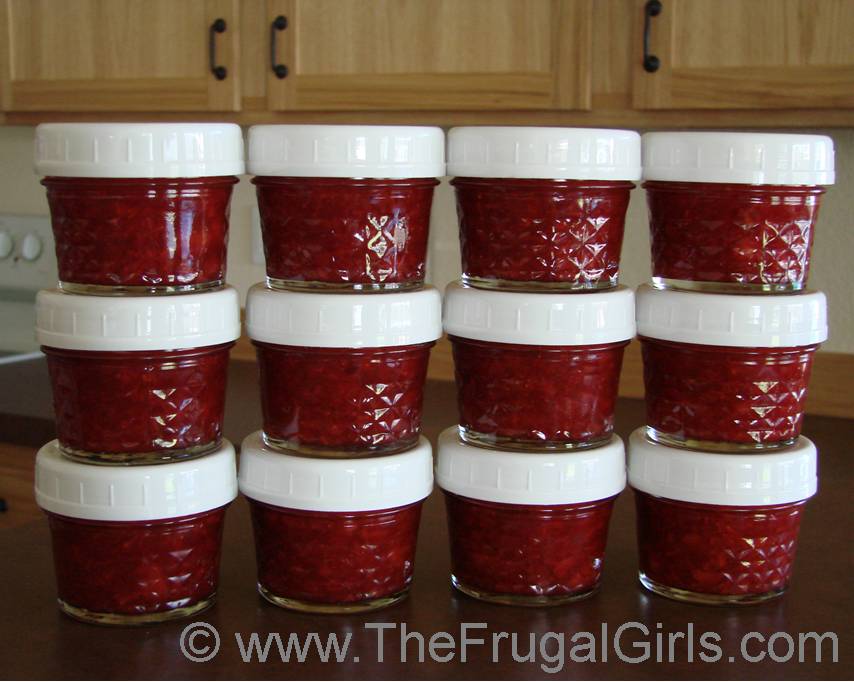 White Chocolate Berry Pie ~ Light and fluffy.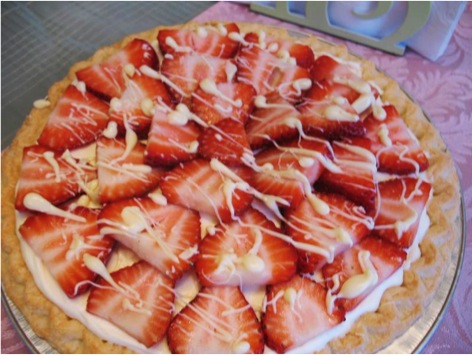 Now go get some strawberries and whip up something yummy!
Have a refreshing day!
~ Lisa @ Stop and Smell the Chocolates
Lisa started blogging in April 2008.  She blogs about life in general and yummy recipes, at From Lisa Marie and Stop and Smell the Chocolates.  Go join her on Facebook, too.
See Also: