Keep dinner simple and delicious with this Easy Gluten Free Beef Stir Fry Recipe!  It's always a weeknight favorite!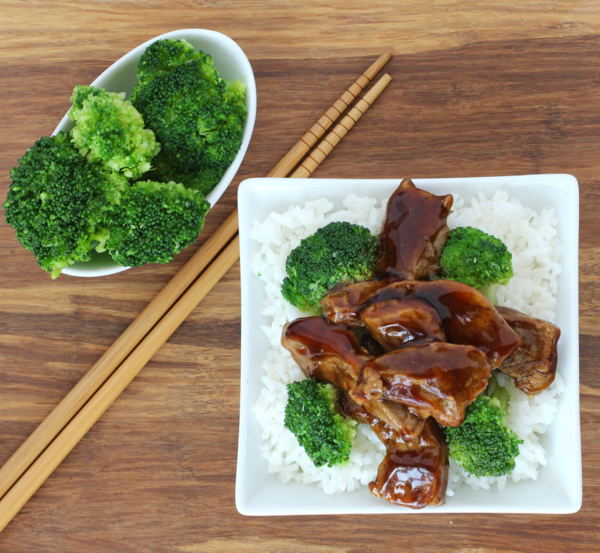 Following is an Easy Gluten Free Beef Stir Fry Recipe with Broccoli and guest post by Nicole at RollingOutDough.com… enjoy!!
Today has been a busy day, you know the kind of day where you have errands to run and take your kids to the park and then realize you haven't even thought about dinner and it is already time to eat. On days like today, I love stir fry. It is  easy, healthy and inexpensive.
Before I was a mom I never understood why Mrs. Brady had Alice!  I mean, she was a stay at home mom… why did she need a maid?  Now I wonder why she didn't have two maids with six kids.  I get very tired of cleaning, so I love that this dish does not create a load of mess or dishes.
This is an easy gluten free recipe that would be fun to cook with children. The priciest part is going to be the meat and gluten free stir fry sauce but one bottle will last you a long time, definitely worth it. The rice and a bag of veggies are super cheap and if you can find a good deal on the meat then you've got it made.
Are you ready for this Gluten Free Beef and Broccoli Skillet Recipe?  Here's what you'll do…
Related:
Easy Gluten Free Beef Stir Fry Recipe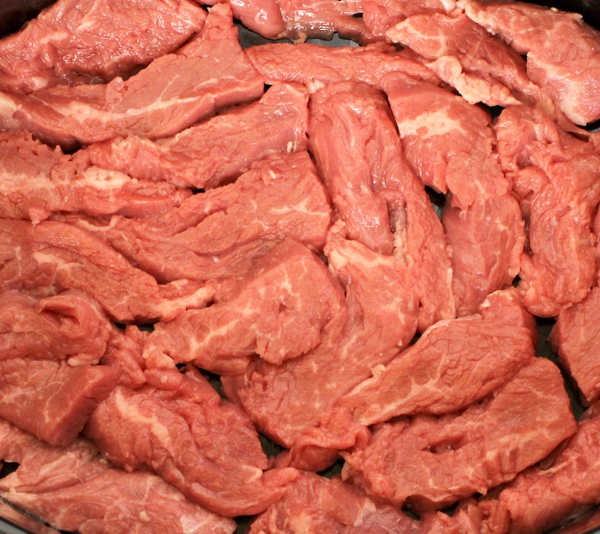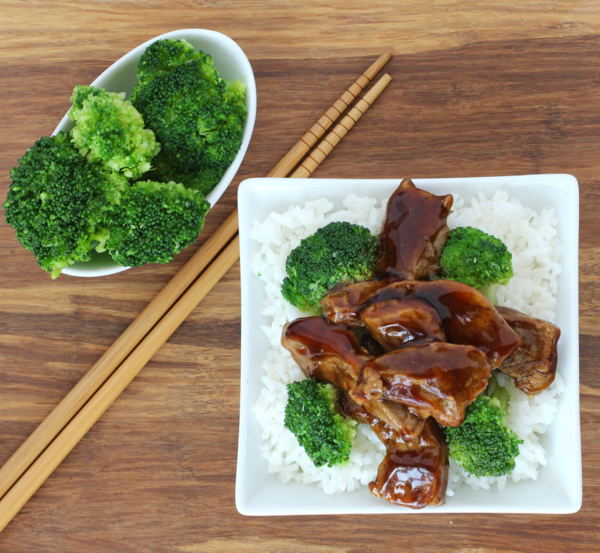 Easy Gluten Free Beef Stir Fry Recipe
Keep dinner simple and delicious with this Easy Gluten Free Beef Stir Fry Recipe!
Ingredients
½

Tablespoon

Garlic Powder

½

Tablespoon

Onion Powder

2

cups

Cooked Rice

14

oz.

Frozen Broccoli Florets or Stir Fry Vegetables

4

pounds

of Beef for Stir Fry

2

Tablespoons

Gluten Free Stir Fry or Teriyaki Sauce

½

Tablespoon

Oil
Instructions
First step is cook your brown rice, you could use instant or regular either variety is fine and works great, I like to save time and dishes so I usually use the steam in microwave kind.

At this point I start steaming my vegetables just long enough until about halfway done, you can just put into a microwaveable bowl, add an inch water to bowl and cook about 3 minutes. Drain the water before adding to stir fry.

Cut the beef into long thin strips, season with onion and garlic powder

Add the stir fry sauce, add oil and heat wok or skillet to medium high.

Add the beef, and cook until no longer pink.

Now it is time to add in the vegetables, cook until tender.

Next add your rice and your last tablespoon of sauce and stir all together.

Voila, simple easy and what I consider to be somewhat healthy. My husband added some toasted sesame seeds- great idea!
Rolling Out Dough is written by Nicole who is gluten intolerant and wanted to create a great resource for saving money on gluten free food! Nicole loves reading, finding new ways to save money and spending time with her husband and son. To get more recipes, coupons and money saving tips please visit www.RollingOutDough.com. You can also find her on Pinterest at http://pinterest.com/rollingoutdough/
I have even more Easy Asian Recipes to share with you.  Get hungry exploring these tasty ideas…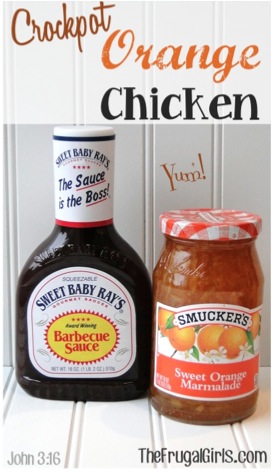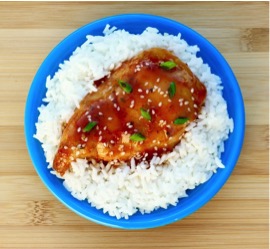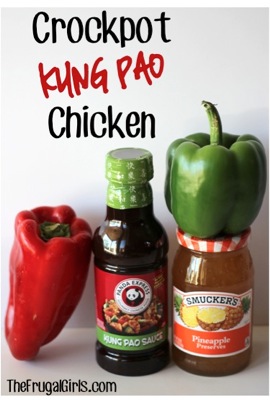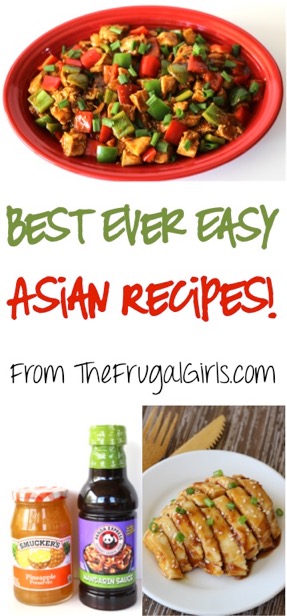 Grocery Money Saving Tips: