I may get
paid
for ads or purchases made through links in this post.
Use this DIY Burlap Stenciled Pillows tutorial to create some lovely Christmas themed pillows for your home just in time for Christmas!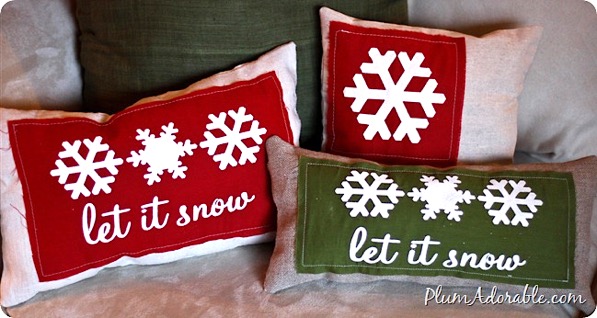 The following is a fun Burlap Stenciled Pillow Covers Christmas Craft and guest post by frugal friends Jenny and Jess… enjoy!!
Do you know how to sew? I really wish I did. My sister Laura and I did not get that gift from our mom. It's sad when your kids say, 'Mom, we need to take this to grandma's house so she can sew it!' Luckily for me my other sister Emily got the sewing gift.
If you do know how to sew, these Burlap Stenciled Pillows will be fun a fun addition to your Christmas décor.
Burlap Stenciled Pillows Project
Related:
Supplies You'll Need:
burlap type fabric (I also used 'osnaburg')
colored fabric
stencil or contact paper/freezer paper to cut out stencil
colored acrylic paint
textile medium
Déco Art Glamour Dust
*(when textile medium is mixed with acrylic paint it creates a fabric washable paint. Follow the directions on your bottle for the correct ratio.
Below are some of the paints that I used.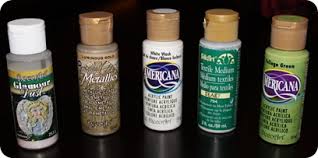 Instructions:
Step One: Sew some pillows in any size you'd like. Or if you have a cute sister that sews have her come over and sew them for you. Sew your colored fabric on the front as well. Iron it out to make it look nice. At this point you can either sew up the pillow and leave a big enough opening to be able put freezer paper inside the pillow so that you don't get paint on the other side. Or you can put the stencil on first and then sew it up. In either case, make sure you leave an opening to stuff it.
I'd like to be able to tell you how much fabric to cut out etc., but my brain is still hurting from trying to figure out how much we needed at the fabric store. The good news is that if you do sew then it's probably pointless for me to explain it anyway. Basically just sew
a. any size into a perfect square
b. any size into a perfect rectangle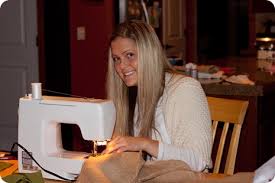 Isn't she cute?
Step 2: I actually did the stencil both ways (see step:1) but the pictures below show how I did it before we she sewed it. I decided to get a roll of contact paper this time because it sticks on the fabric a bit better.  But I did still put a sheet over it and iron it a little bit so that it really stuck on there good. I cut my image out on my Cricut. My friend. Still wondering if the Silhouette Cameo would be a better friend. Hmmm…maybe I will win won one of these days.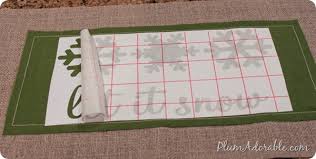 Step 3: Paint over your stencil with your desired color. I just use a foam brush. It's also a good idea to put paper towels or some sort of barrier around the edges of the opened fabric. It is easy to spill paint. And that will just make you mad. Trust me.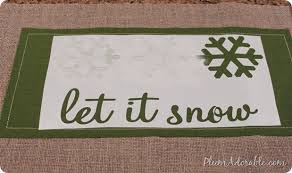 Step 4: Take your glamour dust and lightly sprinkle it over the wet paint. Pretend I have paper towels on the edges ok? I really should have done that. Although the glamour dust does come off easily. But, still. Wait about 5-10 minutes and peel off your stencil.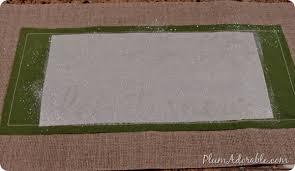 Step 5: At this point you (or your sister) will either sew the pillow together. Or if they were already sewn then take out the freezer paper you placed inside to keep the paint from bleeding through. Stuff your pillow with pillow stuffer. Isn't that what you call it? Actually we stuffed it with 100% polyester fiberfill. Finally hand stitch it up to close it and you are finished.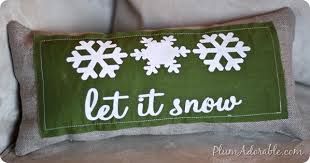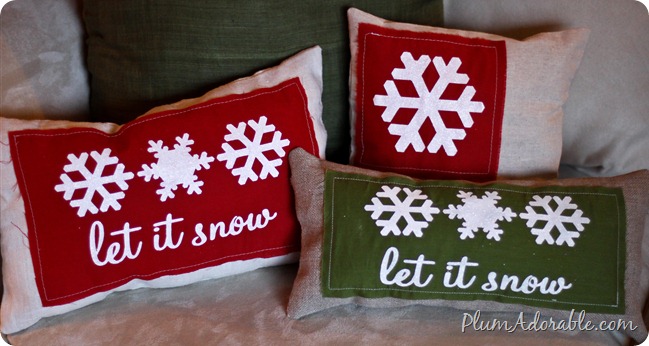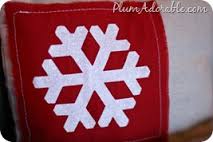 I have plans to put other images and sayings on the pillows as well!
~Jenny
Jenny and Jess are two friends that love creating crafty stuff (for both kids and adults), cooking, reading, and so much more!  They also love to create free printables for both kids and home decor.  You can find Jenny and Jess on Facebook and Pinterest!
In the mood for some more fun Christmas Decorating and craft projects?
I know you'll love these fun ideas…
Pretty up any door or wall with these beautiful DIY Felt Wreath Ideas and an easy step-by-step tutorial for how to make a pretty ruffle wreath!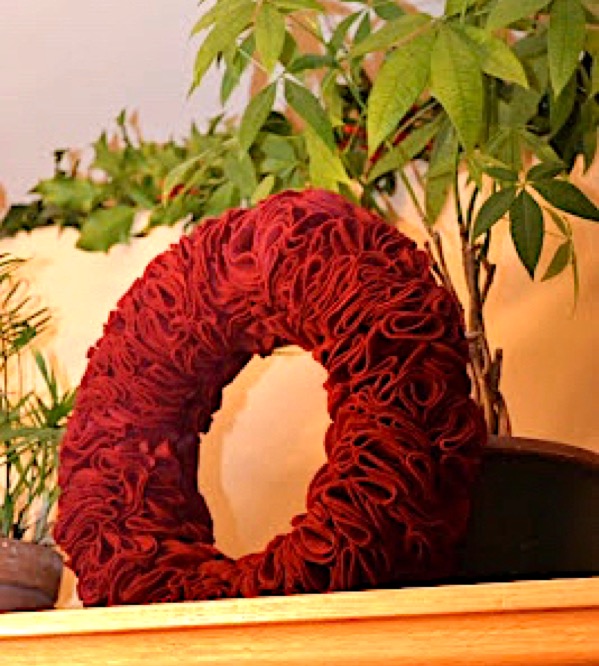 These no sew toilet paper pumpkins are about as simple as can be to make, and will honestly take you less than 5 minutes to put together!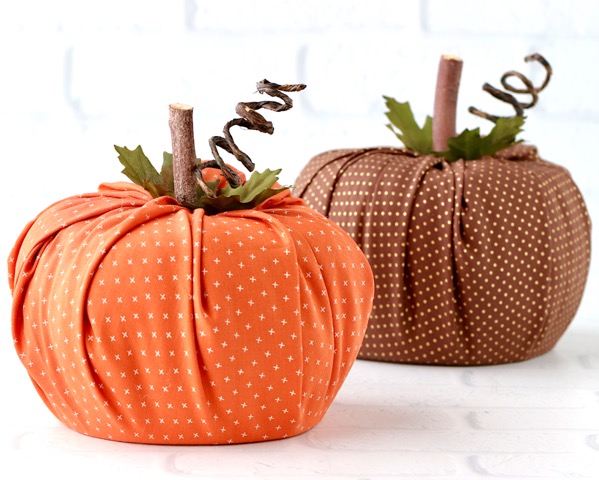 Get crafting with this easy step by step tutorial for How to Hand Sew a Boys Bow Tie!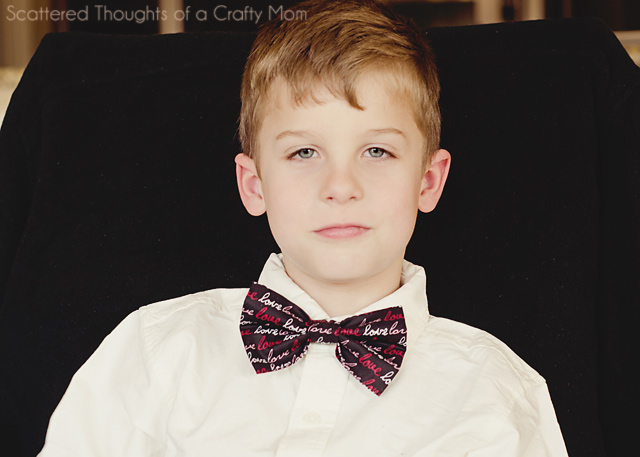 Cozy up on a chilly day or make some extra special homemade Christmas gifts with this No Sew Fleece Blanket Tutorial!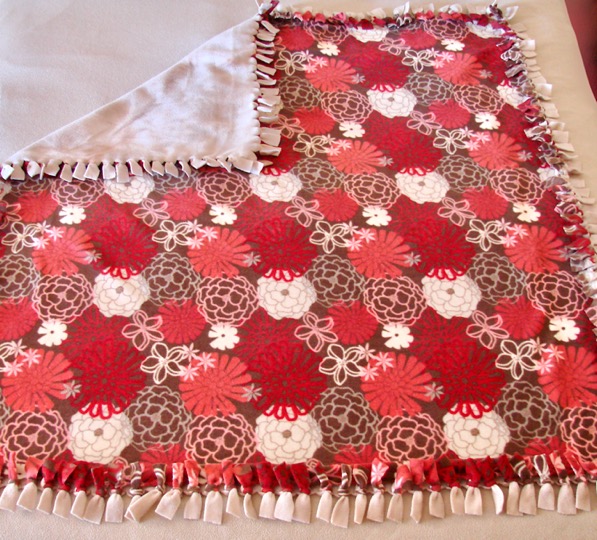 This adorable DIY Christmas Pinecone Basket is thrifty to make, and will add such a lovely touch to your Christmas decor this year!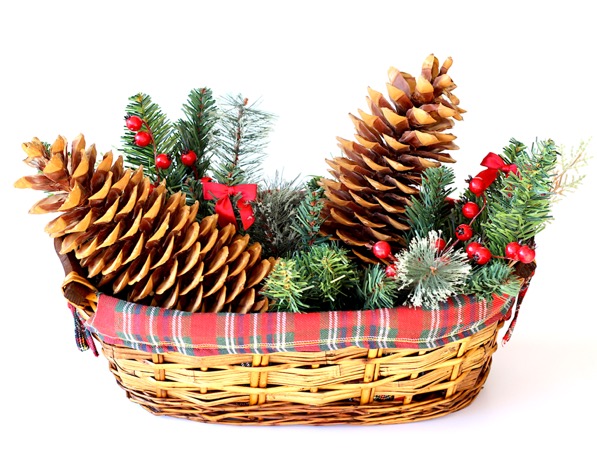 This Christmas craft is an easy and thrifty way to make paper circles into decorative balls.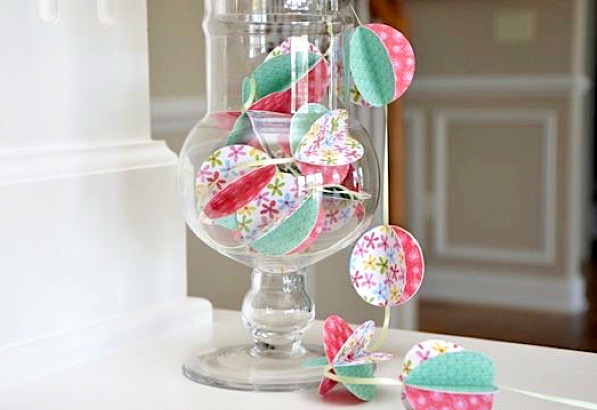 You can use these adorable jingle bell wreaths as ornaments on your tree, or as door hangers so you can hear the jingle every time a door opens or closes!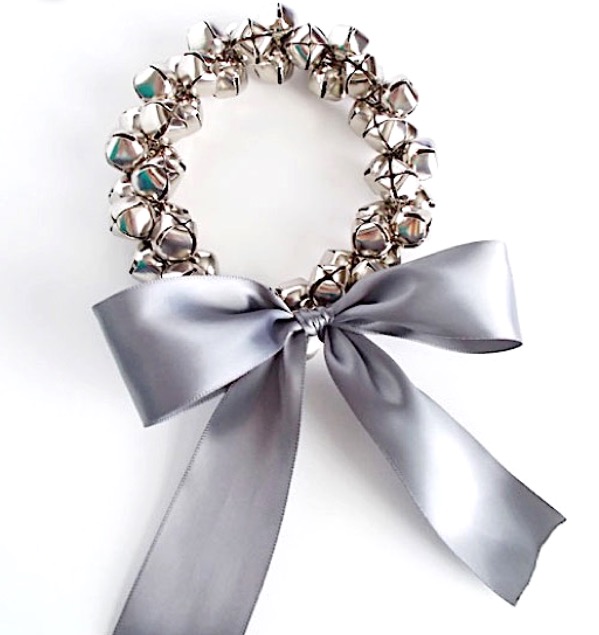 Add some sweet holiday decor to your home when you make this easy Mason Jar Christmas Candles craft!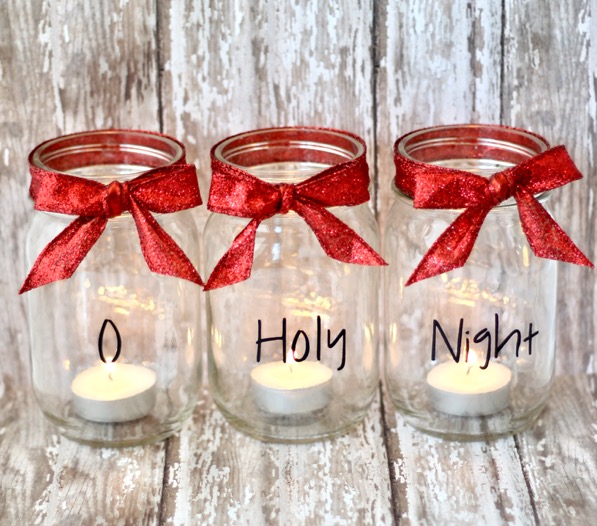 Create a fun Christmas countdown you can use year after year with this DIY Advent Calendar for Kids!

DIY Christmas Crackers are a tradition dating back to the 1800s in England. These colorful packages which open with a loud "pop!" are shared at Christmastime.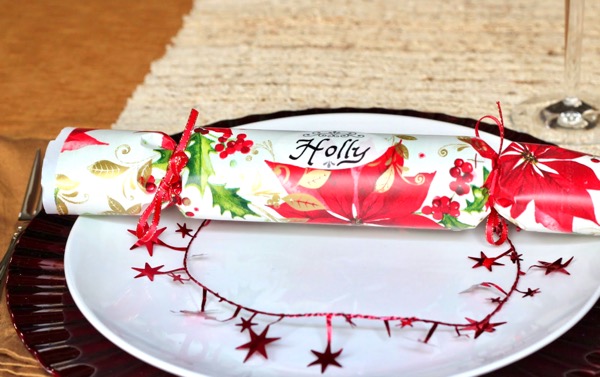 This cheerful Christmas DIY stocking wreath will make such a fun statement on your front door!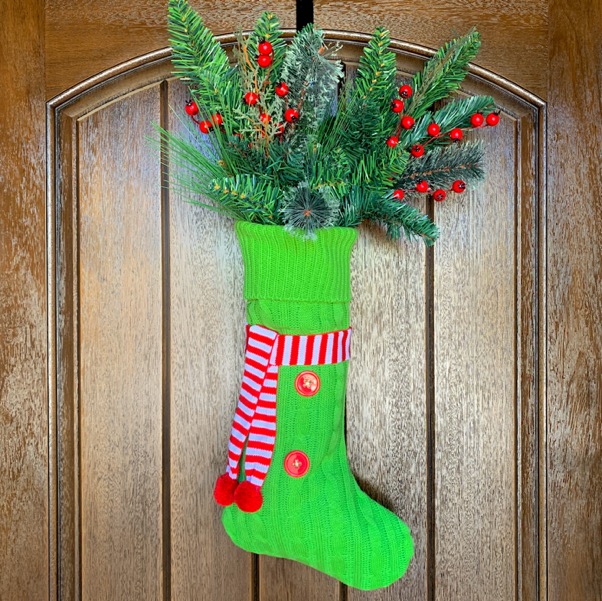 Got the itch to craft?  Do you absolutely love Christmas??  If you're feeling crafty, get inspired with this BIG List of Fun and Easy Christmas Crafts!
Are you ready to tackle your next crafting project?  Before you do, check out these EASY tricks and learn How to Save Money on Craft Supplies!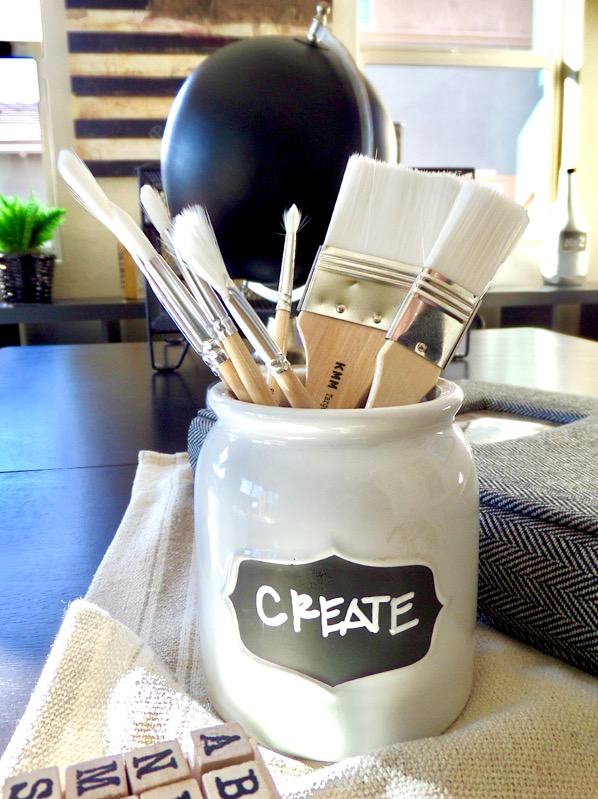 Load up on fun Christmas Decorating Ideas using this BIG List of Christmas Decor Tips + Tricks!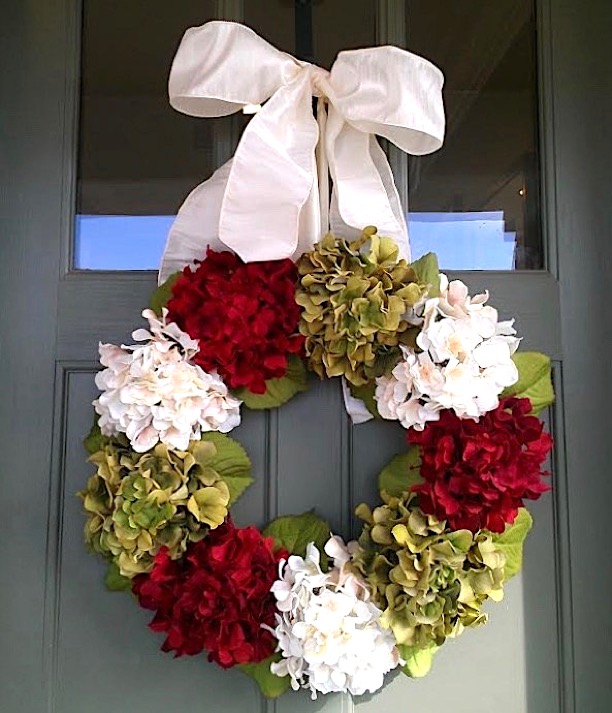 Give your home a gorgeous makeover with these easy Farmhouse Home Decor Tips and Ideas on a Budget.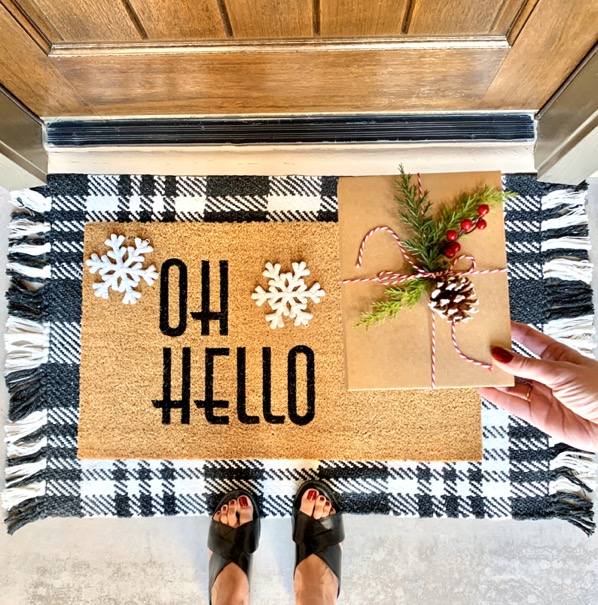 So have you tried making these Burlap Stenciled Pillows for yourself?
Leave a comment and share…