I may get
paid
for ads or purchases made through links in this post.
These adorable DIY Flower Girl Baskets are budget friendly and totally easy to make!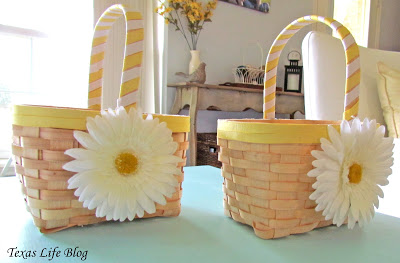 The following is a DIY Wicker Flower Girl Baskets guest post by Emily at 8th Street Bridge… enjoy!!
When it came to our wedding this past June, I knew that I wanted to DIY some things to make our special day more personalized (and it helped to save money where we could, too!).
One of the things I decided to make myself were these DIY Flower Girl Baskets!
I'm in love.
These DIY Flower Girl Baskets are simple, yet beautiful.
I just didn't like the all-white, silky ones lurking in the wedding aisles of JoAnns, Michaels and Hobby Lobby, so I knew I was going to make my own. I just had to figure out exactly what I wanted to do.
This is my final product! Don't you just love them?
DIY Flower Girl Baskets
Related: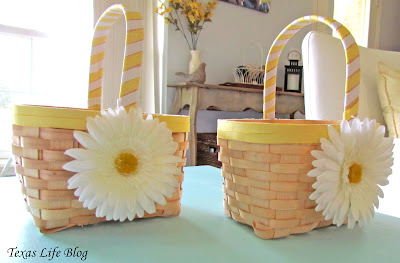 Here's what you need to make your own sweet flower girl baskets:
Basket
Two spools of ribbon (coordinating colors)
Fake flower (your choice)
Glue gun
Scissors
I decided on these smaller Longaberger looking baskets from Michaels. I think the girls will be able to get their hands in them easily enough and they're not too big, either.
These flowers I found are great. I loved their size and color, and also that they are daisies (which will be used prominently throughout our wedding flower decor).
I simply clipped the flower to the basket.. and that was it!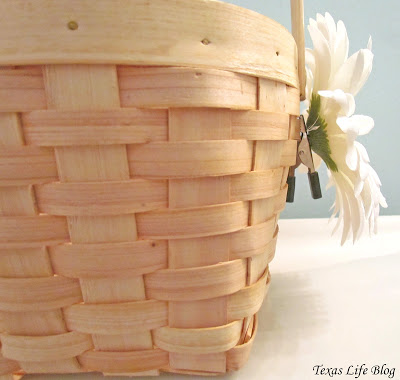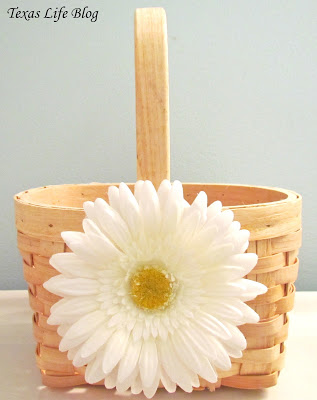 Then  I glued a dot in the inside handle of one of the baskets. I just wove the ribbon around the handle and glued  it at the other end.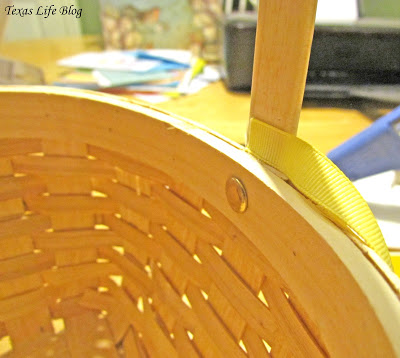 I did the same thing with the white ribbon, I just started on the opposite end of the handle.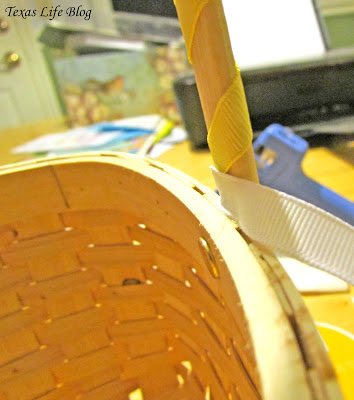 At this point I thought the basket was a lacking something, so I decided to glue the yellow ribbon around the top trim of the basket.
Huge improvement!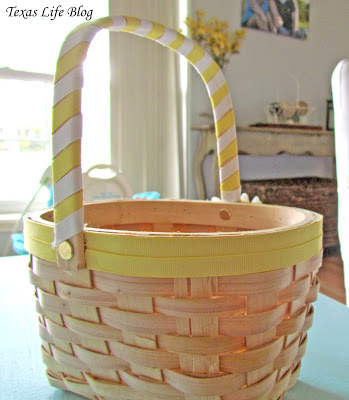 Now for a few more pictures….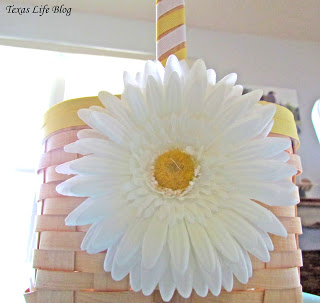 I can't wait to see my two beautiful flower girls walk down the aisle in these baskets. Now the question is.. real or fake petals? What do you think??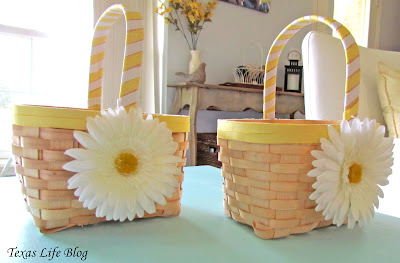 Here's the cost breakdown for my flower girl baskets:
Baskets ($3.99 each)
Ribbon ($1.98 for both)
Flowers ($1.98 each)
Total cost for both baskets:  $13.92
To give you an idea of what flower girl baskets usually cost… This basket from JoAnns is $19.99. Definitely not my style.
I love that I was able to incorporate my own "touch" into our wedding day. It's so fun to be creative and crafty when you can to make your day even more memorable and personal! 🙂
Emily is a wife and SAHM mother to two tiny troublemakers. She considers herself an amateur sewer, crafter, home decorator and chef. You can often find her at Target, Home Goods or perusing blogs and Pinterest in her spare time. Emily loves sharing her crafts, recipes and thoughts on life on her blog, 8th Street Bridge.
You can never have enough creative ideas and I've got even more Craft Ideas and DIY Wedding Ideas I know you're gonna love.
So have some fun exploring these creative ideas…
This HUGE list of budget wedding tips and hacks will help to make your special day the most memorable day ever… all without breaking the bank!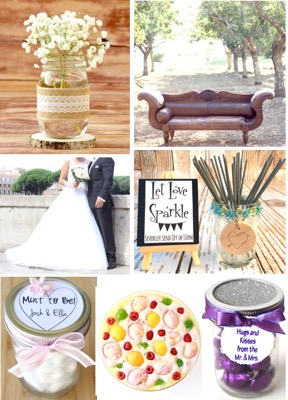 Feeling crafty??  It's time to get your Craft on and get inspired to do some fun crafts!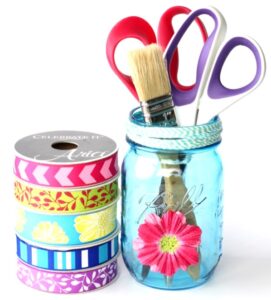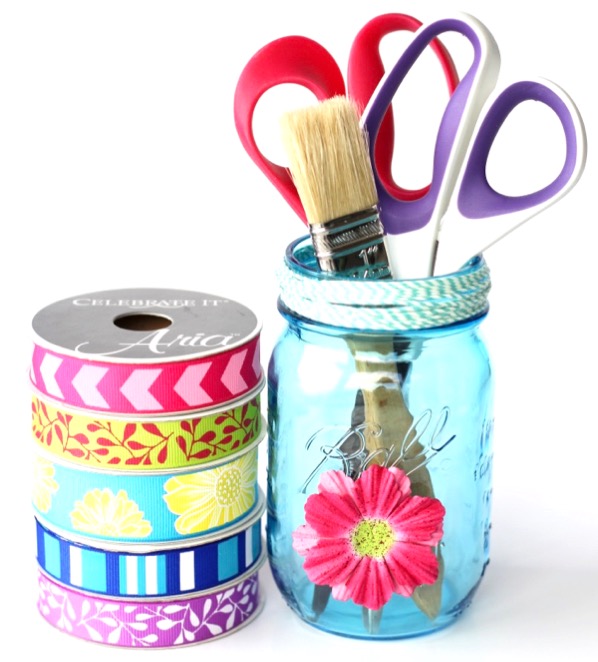 Frugal Girls LOVE great deals!  Before you shop, check out these Insider Tips + Shopping Hacks that will save you so much money at your favorite stores!!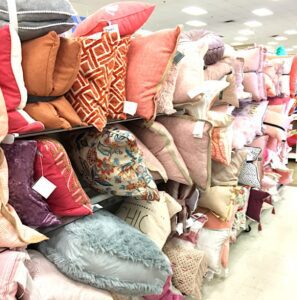 So have you tried making these unique DIY Flower Girl Baskets or a different type of Flower Girl Basket?
Leave a comment and share…