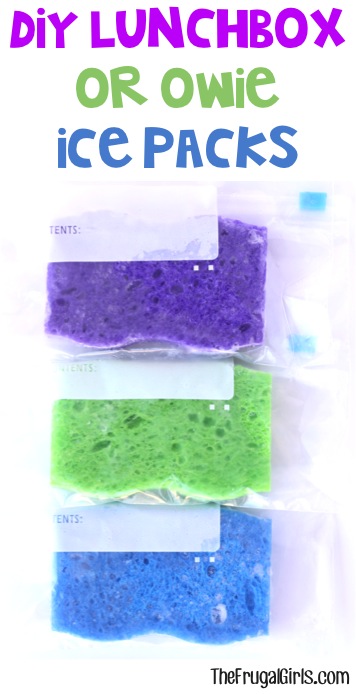 Before you run out and buy ice packs for those lunchboxes, coolers, or even owies… here's a simple little trick that works like a charm and is super thrifty!
You'll love these little DIY Lunchbox, Cooler, and Owie Ice Packs!
What You'll Need:
Sponges
Quart-size Ziploc Bags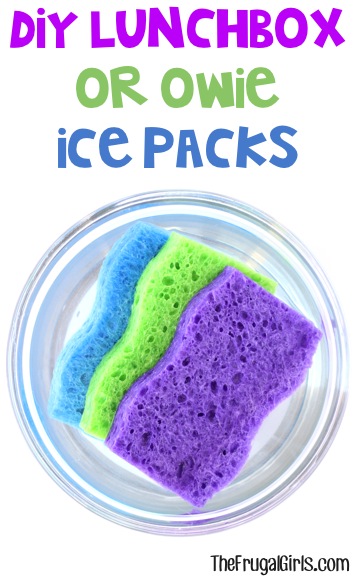 What You'll Do:
Soak sponge in water
Place wet sponge in ziploc bag, and zip tight
Place in freezer, and freeze
Now you've got a quick, ready-any-time ice pack for lunchboxes, coolers, or even an owie!
Get inspired with more tips and tricks below…