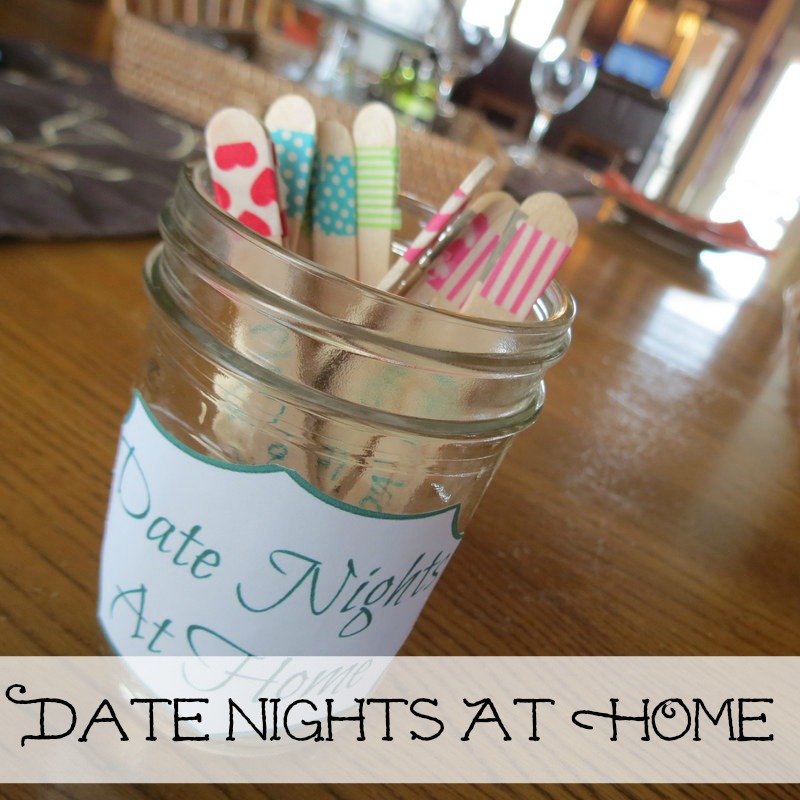 Following is a guest post by Chrissy at The Taylor House… enjoy!!
You will never need to leave the house again with these 10 Fun Date Nights at Home Ideas!
Do you and your spouse spend time alone together?  We all know that it's important for our relationships but finding the time to get a sitter, pay a sitter and then pay for a night out, isn't something we can do very often.
Why not have a date night at home?  Wait until after your little ones have gone to bed and have a romantic night at home together.
Create a Special Meal



What is your husband's favorite meal?  Make it or a version of it for supper!  We love pizza, so when we had a date night at home, I made a delicious Margherita Pizza!  This was something my kids wouldn't normally eat but we love!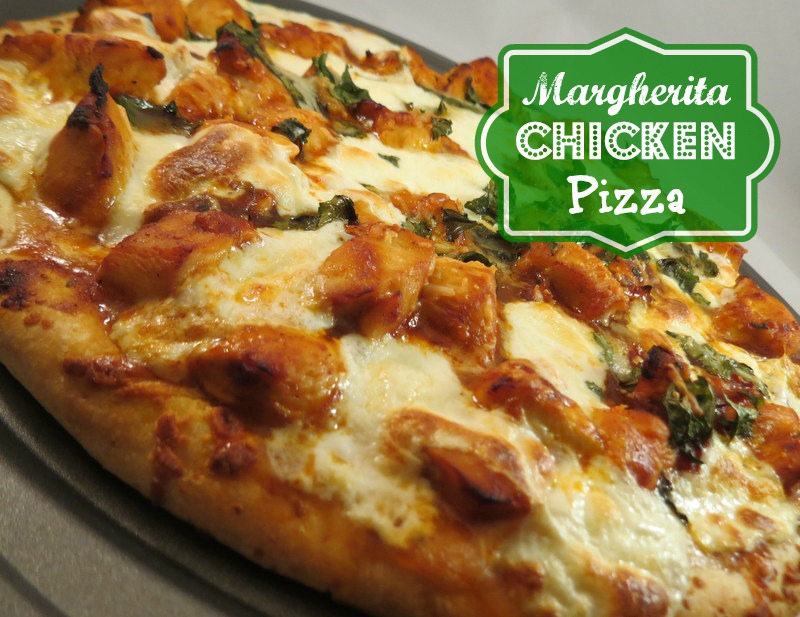 Set The Mood



Create a romantic table setting for two.  Use your "fancy" plates or china, cloth napkins and lots of candles!  Make it feel like you are at a nice restaurant!
Have Fun



I created a "Date Night" jar with lots of fun ideas with things we could do together on our date nights at home.  Be sure to pick out of the jar and give yourself plenty of time to prepare, see my list of ideas below!
How to Create a Date Night At Home Jar



Find an empty jar or container of some sort and add a simple label on the front.  Next, find popsicle sticks, colored markers and Washi tape.
Add one date night idea to each stick and a small amount of Washi Tape to the top of the stick!  Very easy!
10 Date Night At Home Ideas
Cook Dinner Together
Talk
Work on a project
Play a board game
Rent a Redbox Movie
Make milkshakes
Play cards
Foot rubs
Play a video game together
Watch funny You Tube videos
Spending time together, even if it's at home, can be wonderful for your marriage!  Enjoy the time you have together, nor matter where it is and have fun!
Do you have ideas for a fun Date Night At Home?
My name is Chrissy and I blog at The Taylor House.  I love sharing recipes, crafts, home organization and cleaning tips and even gift ideas.  My husband and I live in the Twin Cities area of Minnesota and I am blessed to be able to stay home with my two boys.
I would love to connect with you!  You can find me on
Blog * Facebook * Twitter * Pinterest