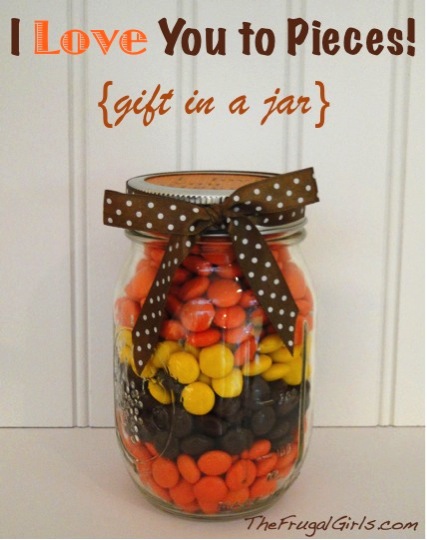 Gifts in a jar are so simple to make, and SO fun to receive!
Here's another sweet and simple candy
I Love You To Pieces gift in a jar
!
What You'll Need:
Simply sort your Reese's Pieces by color, then add to your jar while layering the colors.
Affix a tag, label, or message on the lid… 'I Love You To Pieces!'
I used mini alphabet rubber stamps to stamp on a small circle of scrapbook paper, I cut down to fit the size of the lid…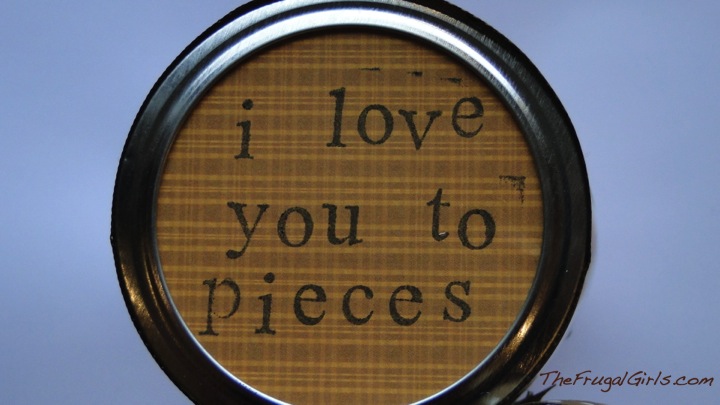 Then affix your ribbon, tie your bow, and you're done!  Easy-peasy!