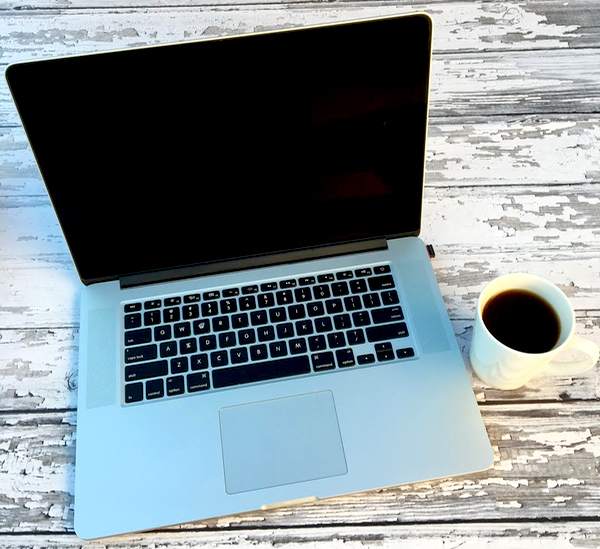 A BIG Thank You to CreditRepair.com for sponsoring today's post: Ways to Repair Your Credit. 

Could your credit score use a boost?  Take back control with these Easy Ways to Repair Your Credit This Year!
Improving your credit score is a brilliant way to save money.  With a high credit score you'll save money on car insurance, avoid security deposits on cell phones and utilities, and get a better rate on your next home mortgage.  And that's just the beginning of the savings!
Having a high credit score is the financial equivalent to learning how to swim.  It's a life skill that you really can't afford to live without!
Use these clever tips to start repairing your credit today…
Ways to Repair Your Credit
#1: Create a Monthly Budget and Stick To It!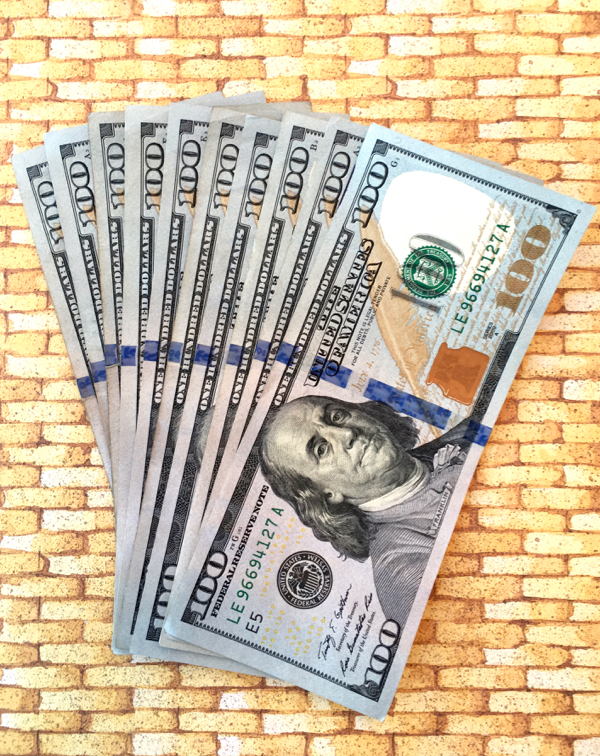 The last thing you want to do is spend more than you make, right?  To keep your finances under control and to avoid the temptation to overspend using your credit card, you'll first want to create a monthly budget.
First: Make a list of all your fixed monthly expenses.  These would include bills like your mortgage, insurance, and utilities.
Next: Make a list of all your monthly expenses that are not the same every month.  These would include groceries, gas, clothing, entertainment, travel, etc.  Estimate how much you actually spend on each of these variable expenses each month.
Finally: Add together all your fixed and variable expenses.  If your total expenses are less than what you take home in pay each month, the difference can be used for savings and paying down debt (like your credit card balances).  If your total expenses are more than you make each month, you'll need to find realistic ways to cut your expenses to ensure you are spending less than what you earn.
Creating and sticking to a budget is a practical way to control your spending.  The best part… when you spend less and pay down your credit card balances, your credit score will improve!
I use an Excel spreadsheet for my budget and allocate funds for each of my individual expenses every month.  The spreadsheet gives me the flexibility I like to keep my budget accurate and up to date.  If an Excel spreadsheet isn't for you, try looking for a free tool online that fits your needs.  There are so many cool and free budget tools out there.
Want some brilliant tips to jumpstart your budget and help get your expenses under control?  Check out these 12 easy ways to Save Money Fast!
#2: Pay Your Bills Early
When your credit is reviewed, one of the top things company's look at is your payment history.  Scary, right?!?
After you create a budget and start using it, you'll already have money set aside to pay each of your monthly bills.  Simply pay your bills as soon as you receive them to ensure your payments are received before the actual due date.  Paying early greatly reduces the risk of your bill payments being received late.
I always try to pay my bills early so I never need to pay late fees.  Another bonus for paying bills early is you'll never get dinged on your credit for late payments!  Paying your bills early is seriously one of the easiest ways to improve your credit score!  Even better… paying your bills early is also a super easy way to reduce some financial stress!
#3: Pay Your Credit Card Balance Off Every Month
Are you ready to win, win, and win some more?  When you pay off your credit card every month you win in so many ways.
First, paying off your credit card every month is an easy way to make sure you're sticking to your budget.  Second, you avoid paying the crazy silly interest rates that credit card companies love to charge you.
Finally, paying off your balance every month is an easy way to give your credit score a boost.  When you avoid carrying a credit card balance over to the next month, it demonstrates to companies that you have an excellent payment history.  It also shows that you can be trusted to pay your future bills… like the mortgage payment on your future dream home!
#4: Increase Your Credit Card Limits
In addition to paying down your credit card balance every month, consider increasing your credit card limit.  If you're carrying a balance that is 30% or more of your credit limit, this could negatively impact your credit score.
To improve your credit card utilization rate, request that your bank increase the credit limit on your card.  You can also consider opening a new card.  When a lender is calculating how much credit you are using, they look at the sum of all your credit card limits.
Keeping your credit card balance below 30% of your credit limit shows that you can be trusted to use credit responsibly… and that means your credit score is going to be higher!!
#5: Keep Your Old Credit Cards
You've heard the saying 'out with the old and in with the new', right?  Well with your credit score, it's the total opposite!
To start, pay off your newest, higher interest debt first.  Next, keep those old cards.
Closing an old credit card account can actually hurt your credit score.  To get the best credit score, it can take up to 7 years of open credit accounts and on time payment history.  When you close an old account, you'll actually shorten the average age of your credit history.
If you do need to close an account, consider closing one of your newer credit card accounts first!
#6: Use Cash to Fund Savings, Save for Gifts, and Pay for Groceries and Entertainment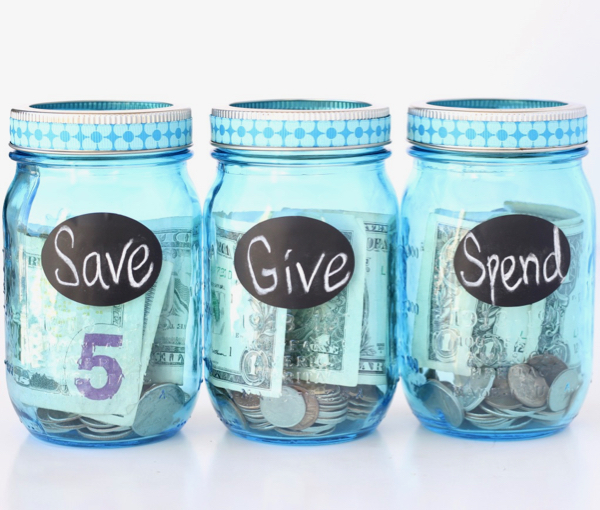 When it's gone, it's gone!
Need an easy way to capture all of that loose change?  Check out these Save, Give, Spend Mason Jars!  These jars are the perfect compliment to your monthly budget.  Use these cash jars to help you stick to your budget and not overspend on things like groceries, entertainment and more.
The trick is to only spend the cash you have in the jar, no more.  Keep your credit card in your wallet and use cash to make sure you're sticking to your budget!!
#7: Use CreditRepair.com to Analyze Your Credit and Fix Inaccurate Information that Would Hurt Your Credit Score
So you've made a few mistakes here and there that are now hurting your credit score.  Maybe you didn't even know you were making a mistake.  It happens.  But what do you do now?
It's time to get some help to fix your credit and go after those things that are hurting your credit score.  This is where a tool like CreditRepair.com can help you.
This tool helps to identify any questionable negative items that are hurting your credit score.  It then challenges the identified negatives with the credit bureaus and creditors.  If the bureaus and creditors can't prove the validity of the negative items, by law they are required to remove them from your credit.
When you need your credit score improved, this tool can really come in handy!
I hope the ideas I've just shared for ways to repair your credit will help you get started on the journey to having amazing credit.  These ideas are just a starting point.  If you still have questions, I recommend speaking with a licensed professional for more information.
So… let's hear it!
What ways will you be working to repair your credit this year?
Or got another tip?  Leave a comment & share!