I may get
paid
for ads or purchases made through links in this post.
Keep your Christmas wonderful… and affordable with these Creative Ways to Keep Christmas Gift Exchanges Thrifty!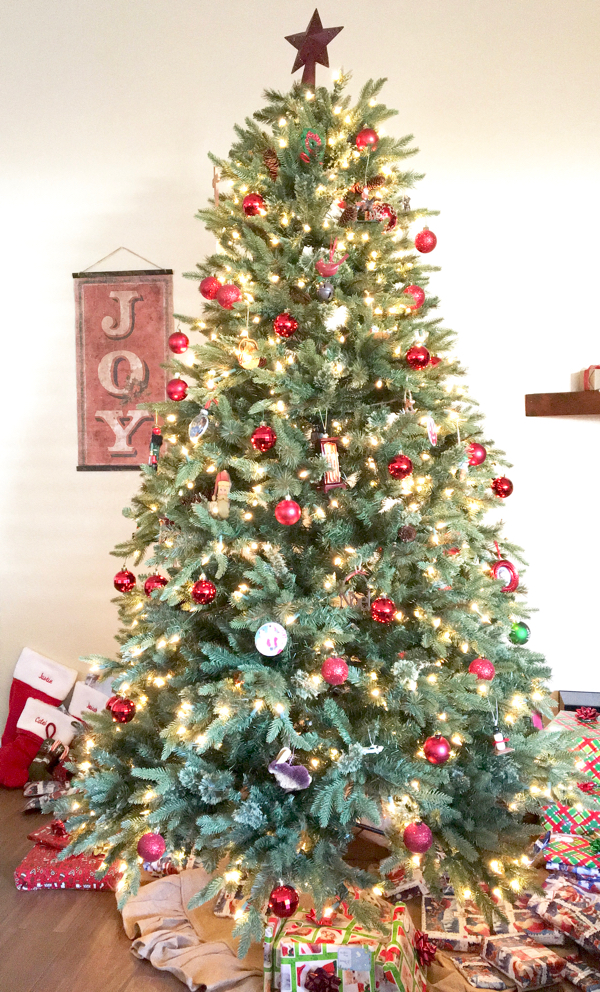 Need some Creative Ways to Keep Christmas Gift Exchanges Thrifty?
I received the following question from frugal friend Lea Ann…
"Do you exchange gifts with your extended family at Christmas time?? Do you have any thrifty gift exchange ideas that would keep us all from buying for each person? We have drawn names in the past, but even that can add up when you have three kids. Thanks for any ideas!"
Here are just a few of the Creative Ways to Keep Christmas Gift Exchanges Thrifty that were shared right here and on The Frugal Girls Facebook Page…
Related:
Creative Ways to Keep Christmas Gift Exchanges Thrifty
Cara said: "Save $10 a week starting Christmas week. Each week put in an envelope or have a separate savings account and transfer into it. Plus make list in January of people you buy for, allocate a spend for each one and either order on line each month or pick up stocking fillers as part of a weekly shop. Keep to a minimum and maximum but buy practical and useful or luxury gifts such as an expensive face or and cream when you see it discounted. Never pay full price for anything. If you can sew or knit, start projects now "
Lauren said: "When my kids got to be school-age and Christmas started getting very expensive having to buy for all the kid cousins, we started a new tradition. At Thanksgiving when all of us got together, the kids would draw a name from a basket and would have to buy or make that child a Christmas ornament. The kids loved this idea. They put a lot of thought into the ornament selection (or construction) and by the time they got to be college age they would have a nice collection to take with them to start their own homes."
Karen said: "The adults in the family buy a $10.00 item wrapped.  You then choose numbers for how many gifts there are.  The person with #1 chooses first, then #2, etc.  Each person can select a gift from the pile, or they can steal another person's gift!!  If someone steals your gift, you take a new one from the pile.  The person with the highest number gets the best and last choice. There always seems to be some favorite gift, and it goes around more than once."
Cynthia said: "Start putting back money for Christmas in January. Even if you can only put back a little each month, it will grow and you will have it to spend at Christmas."
Lisa said: "We gave glass balls and put a ribbon bow with tag on top. We told everyone to put thier wish for the year on a piece of paper and roll it up and put it in the glass ornament. It was a hit! My wish came true."
Load up on funny gifts with these ideas for the Best White Elephant Gifts Ever!
Jenny said: "My husband and I have a lot of people to buy for during the holidays and sometimes "a small leak can sink a great ship" really fast, so we try to make it a minimum. For the families, we are making a movie night baskets. There are so many great family movies at Target for $4.00 – $9.00… we buy a movie, box of popcorn, candy bars, place them in a red & white "popcorn" box and wrap them up with clear red/green wrapping and tie a bow at the top. The pop-corn, candy, popcorn box and wrapping can be found at The Dollar Tree. Also board games are fun too! Wal-Mart sells board games (Monopoly, Sorry, etc..) for at least $7-$10 if you want to stay around that price range and it's great for a family present! You can probably add some candy with the game, etc… there is so much to do for gifts and the season is for giving, not "who bought the most expensive present" people will like your gift, I know we would!  There are a lot of ways you can create without breaking your budget. Hope that helps."
Linda said: "Purchase potential presents after Christmas when there are great sales."
Whitney said: "We buy birthday/Christmas presents all year long. We look at yard sales for like new items, resale shops, and clearance items. I have a closet full of presents for the kiddos, so that means we don't have to spend anything for Christmas this year."
Vickey said: "The best "helper" for me was to download the "Santa's Bag" app. With this app, I was able to set a budget and I stayed within my budget for buying gifts for my 6 grandchildren. And I actually came in $90 below budget. I was able to list each of the gifts along with the price, where purchased and most important, where I hid them. I could also mark the gifts as purchased, in-transit or wrapped. Even though it took time to input the information, I updated the information at night while watching TV. This was so much better than pen to paper lists I had used in the past. I plan to use this app for gifts I purchase ahead of time for birthdays next year."
Kathy said: "Start your Christmas shopping in September/October so you can have less stress in December and enjoy the month. "
Heather said: "In "Notes" on your phone, make a 'Gifts' note, then list everyone you get gifts for…throughout the year as you see/think of something or hear them talk about something they like/want, type it under their name immediately. It took a lot of guess-work/stress away! Game-changer for my husband, too, who used to always forget ideas he had"
Holly said: "We do this as well. We cannot afford to buy everyone in our families presents during just November and December. We instead buy gifts throughout the year and put them up. This way when the holiday season comes, we can see what we already have, and just buy a couple of items to finish up. I also only shop end of season clearance, outlet stores, sales… and never pay full price!"
Elizabeth said: "We live in a major metropolitan area and that means we have a great selection of thrift stores (Goodwill, Salvation Army, independent stores).
By trial and error, I have learned that in certain locations you can find beautiful designer apparel for a song (e.g. impeccable Ralph Lauren sweaters for $2, like-new Anne Taylor dresses for $4). A spin in the washing machine erases all traces of "used."
My teenage daughter thinks there is nothing finer than a "surprise box" of eight or ten carefully selected thrift clothing items, some of them quirky vintage items she can use as costumes. Also, I scout around for a couple months before Christmas, taking advantage of half-price sales.
I like the idea of reusing, rather than buying retail. I have also learned (as a former Macy's gift wrapper) that if you wrap something like this up beautifully, it has a lot of grandeur."
Get ready for list after list of Creative Ways to Keep Christmas Gift Exchanges Thrifty!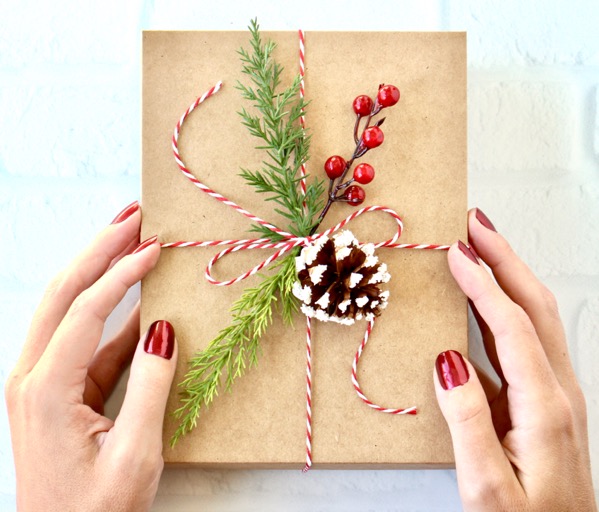 Christy said: "The key is to keep Christmas in mind all year. When you see something that is a great deal, and you know someone will love it – get it! Even if that means buying it in March. I have a Christmas budget spreadsheet, and I love totally how much under budget I am each year."
LeaAnn said: "We have decided for each adult and teen will bring something you already have that you don't need any more, something nice, and play a game similar to the ones mentioned where you pick a present and then are able to steal one if you want, and for the children each person will bring a dollar store present for each child and then each child will have several things to open and each person can decide how much they can afford for each child."
Nicole said: "I shop the day after Christmas clearance sales, for gifts to give the next year.  That's how I'm able to get all sorts of gifts for my Christmas shopping list and check off the names as I go. I keep a list of gifts I have purchased on a document in my computer to update and change as needed."
Sara said: "We have done a 'family' exchange, so instead of buying one gift for each member in a family, we buy one gift for the whole family to use. We've given board games, gift certificates to restaurants, family friendly movies, etc."
Debbie said: "I keep it really simple (and inexpensive). For the females: small candles, purse size hand lotion, sanitizers, lip balm, etc. (most of these you can get as samples, free with coupons or extremely inexpensive). Home baked items are wonderful for the men. Photo cards are another option.
For any kids think 99 Cent Store! Stickers, coloring books, hair bands, bubbles, you name it!"
Katrina said: "At back to school time, I stock up on crayons, markers, colored pencils and other random back to school things. They make very good stocking stuffers. Same goes for socks and underwear, they are cheap and a good thing to stock up on while on sale.
Don't forget yard sales, you just never know what gift you will find that will be just perfect for the mother-in-law. Hope this helps someone."
Noreen said: "Gift baskets are great. Fill the baskets with items from dollar stores. They have everything you need for under 10 bucks, and you will have a great gift that looks more expensive than it cost!"
Pam said: "This year, I am doing candle jars. I work in a kitchen and am able to get plastic jalapeno jars and glass pickle jars for free. I am going to use a spray paint can of frost with stencils to decorate the jars.
Then you put a little bit of play sand in the bottom, a battery operated tea light, wrap raffia around the top and voila! A nice little gift for little money."
Connie said: "Jar mixes are great gifts and not expensive to make. I have four books full of jar gift recipes, with instructions for a "mix" of cookies, soups, brownies, etc. Place these in a jar and decorate the lid with material or ribbon. They are great for unexpected gifts. You can quickly grab them and give them to neighbors, etc."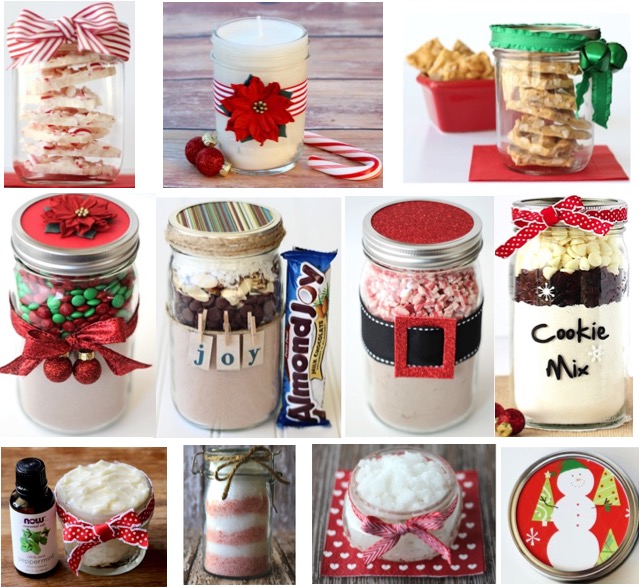 Mandy said: "This year I am painting a bookshelf that we were going to get rid of and turning it into a barbie house for my daughter. All I need to do is buy some furniture and we are set to go!"
Sandy said: "For the past couple of years, the adults in our family have exchanged homemade gifts. Some have included collage frames with family photos, a dish of cranberry scones with recipe, wax-dipped pine cones for fire starters, and homemade soaps with decorative hand towels.
This gives us the opportunity to put thought into the gifts, as well as spending time with our family making the gifts. My kids and I had fun hunting for and making the dipped pine cones!"
Debra said: "Every year, the day after Thanksgiving, I begin making cream filled chocolates and peanut butter cups. I box or bag these as inexpensive gifts. It takes a little time, but the effort is worth every minute. If you can get friends or family to help, it's a fun, yet sweet afternoon project that everyone on your Christmas list will love receiving! You can get imaginative with your packages too!"
Bee said: "If you're at all into knitting or crocheting, check out ravelry.com – they have tons of free patterns for just about anyone's needs."
Pam said: "I seen this cute idea at a craft show. Make a fleece scarf, but add an extra piece of fabric on the bottom, to use as hand warmers. The scarf can be tied up like the popular blankets."
Shannon said: "My siblings and I all have children that we like to buy for but over the years, the children keep multiplying. My family decided that we will buy a Christmas ornament $5.oo or less. If you have one child, you buy one ornament. Ornaments go on sale after Christmas and you can get a beautiful ornament so cheap! What a better way to start an ornament keepsake box for your children. When they move out, they will have plenty to decorate a tree. I figure they have school ornaments and other ornaments along the way. It is future frugal planning. When they are young and on their own, trimming a tree will not be a burden. You could also make an ornament if you wish!"
Becky said: "Christmas is for the kids right?? We do a cousins gift exchange and draw names. If you have 3 kids then all you buy is 3 gifts.
As for the adults we play a white elephant style game. Nothing is to be bought, you have to find something laying around the house that is not TRASH but something you just don't want or use."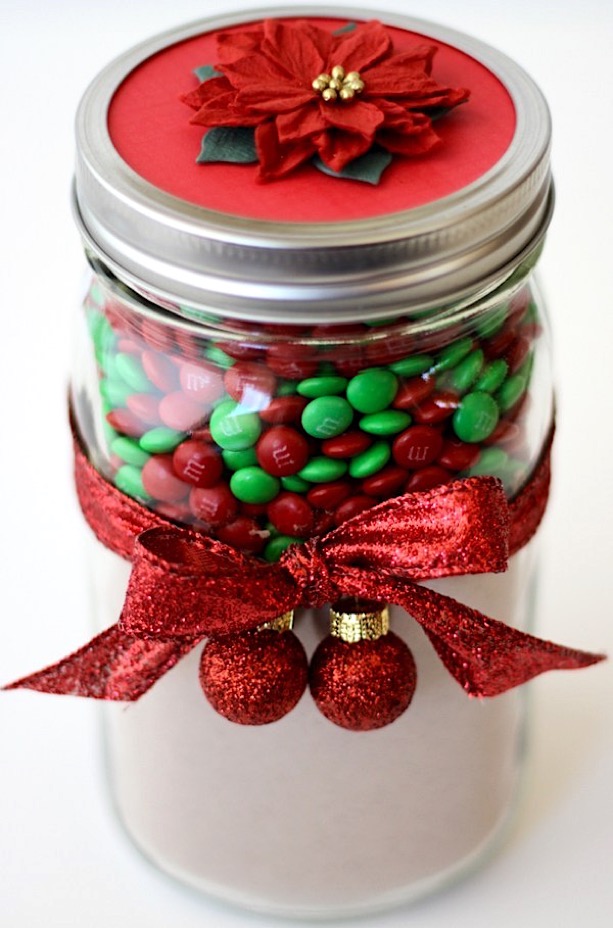 Nellie said: "I know what you mean! I've got 4 children. Before drawing names with cousins, we agree on a price limit we can live with, like $5-$10. Then we get creative with meaningful gifts, such as homemade baking mixes (blank-in-a-jar), photo collages of great memories, supplies for a favorite hobby, books, a diary book, compilation CD's, etc."
Kelly said: "We focus on the kids as much as possible… I do like to put a price limit on gifts though… usually only $10 and under… (this doesn't apply to our children though).
Also, in past years we've gotten family pictures done or pictures of the kids. I love those package coupons for JC Penny. Then we go to the dollar store and pick out frames. This is a particularly great gift for grandparents! They always love the pictures and this way all they have to do is hang it or set it out on a shelf."
Jan said: "Last year my family decided to have a white elephant gift exchange, using fun items bought at the local charity thrift store. We then donated whatever cash we felt we could afford to another charity. Everyone had a great time and two charities benefited (the thrift store and the chosen charity)."
Christa said: "The last few years my parents and sisters decided to adopt a family with young kids and give gifts to them, complete with all the things for a holiday meal. We just kind of came to the realization that we don't need anymore candles and lotion, and there all a lot more needy families out there… especially in these tough economic times."
Kristin said: "My family has recently started drawing names. We set a low limit ($20) and have to get 3 items. One is to be practical, one is to be edible, and one is to be recycled (something from your own home or purchased at a thrift store). Even my grandparents have fun trying to get the best gifts they can with their $20."
Beth said: "If your current traditions aren't working. Some ideas that might work would be to draw names but everyone has to get the same item like a Christmas ornament or slippers for the other person with the goal being to make it as personal as possible. Another idea is to have a stocking for each person and everyone buys the same item for each persons sock such as a special holiday candy, lip balm, hand sanitizer, ect. You could of course do toys and such for the kids. Have it so no one puts who it's to or from, then no one feels like they have to impress. Talk to them this year about possible changes for next year just in case you have people who shop in January for the next Christmas, they will be more receptive to change if they don't already have presents bought. The important thing is to enjoy the Christmas season and the time you get with your loved ones."
Looking for even more Frugal Gift Ideas?
Now that you've scored these Creative Ways to Keep Christmas Gift Exchanges Thrifty, be sure to check out these fun tips…
Whether you're looking for festive new Christmas traditions for families, December date nights for couples, holiday party ideas for adults, exciting activities for friends, or magical ideas for kids… I've got you covered!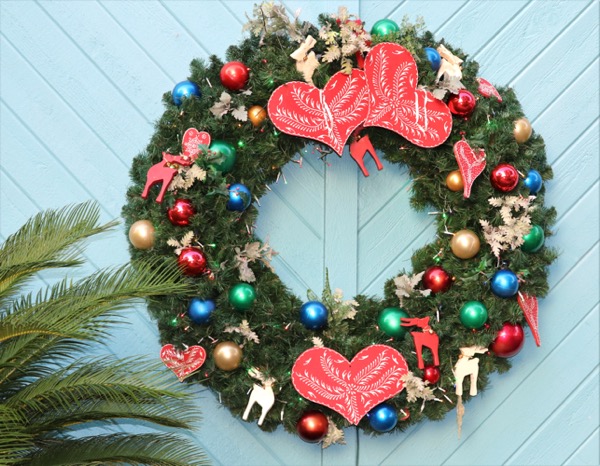 From fun and frugal gift exchange ideas to simple Christmas budgeting tips, these easy ideas will help you have a joyful holiday without breaking the bank!  Let's tackle the ho ho holidays with ease this year!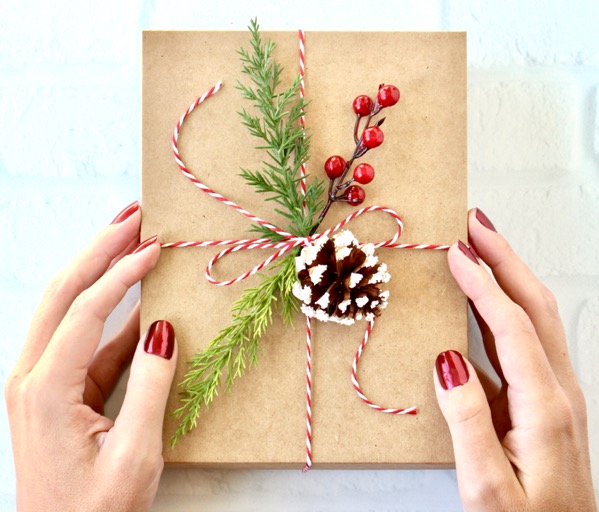 These 10 simple tips will have you dishing out joy all season long!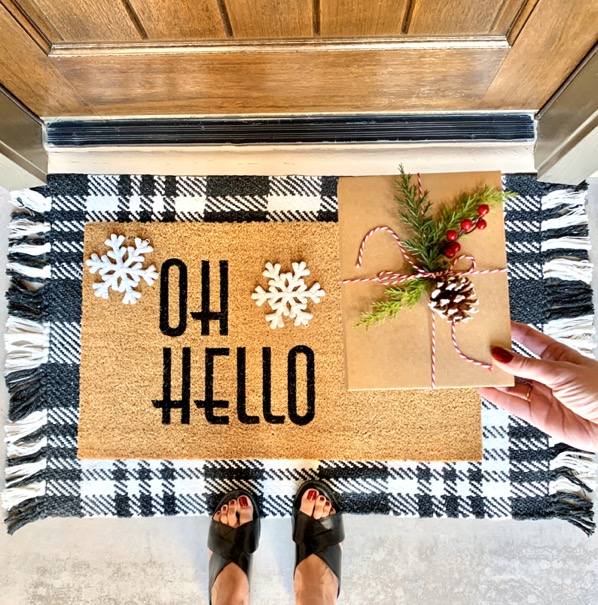 Wondering what to get the Foodies on your gift list?  Load up on inspiration with these Fun Foodie Gifts!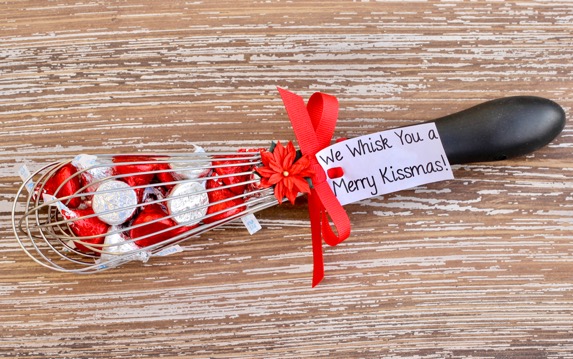 Load up on fun gifts for that coffee fanatic on your Christmas shopping list with these fun Coffee Lover Gift Ideas!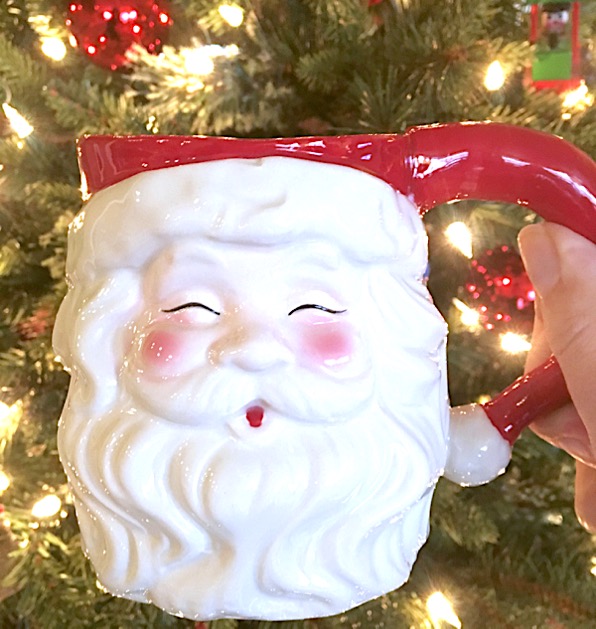 Take the awkward out of buying boss and coworker gifts for people at work with these Creative Coworker Gift Ideas!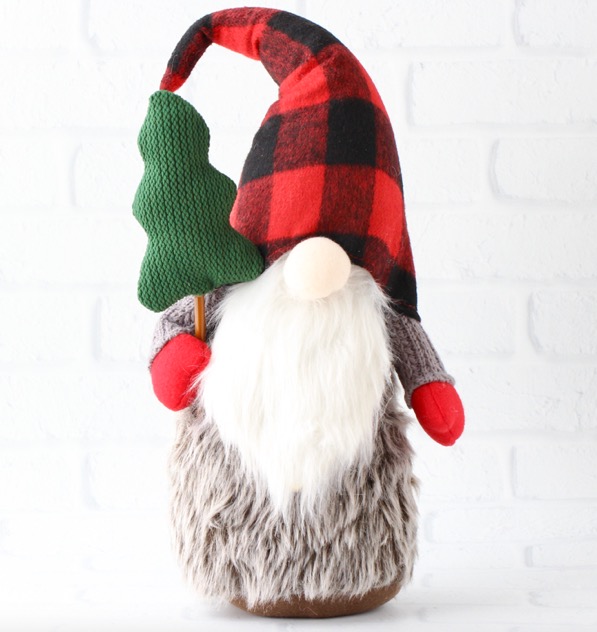 So do you need some creative Stocking Stuffer Ideas for Men? Check out this HUGE list of epic gift ideas for Fun Stocking Stuffers for Men! Your guys will LOVE these gifts!
These fun Christmas Gift Ideas for Teens will load you up on Teen gift inspiration!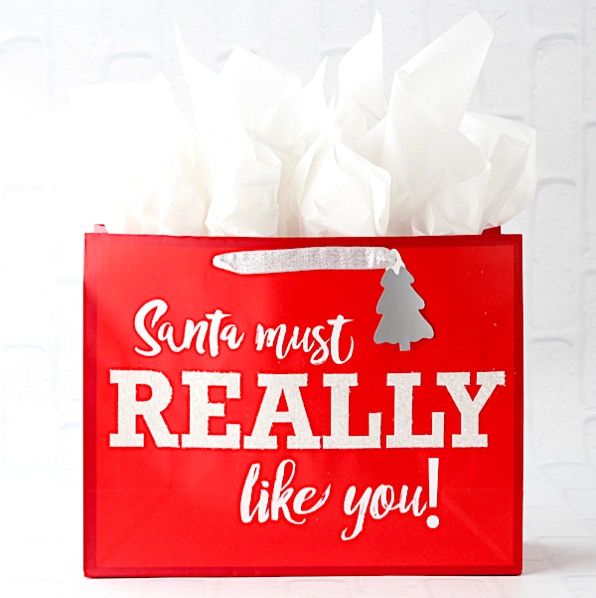 Load up on some really fun stocking stuffer inspiration with these fun Stocking Stuffers for Kids!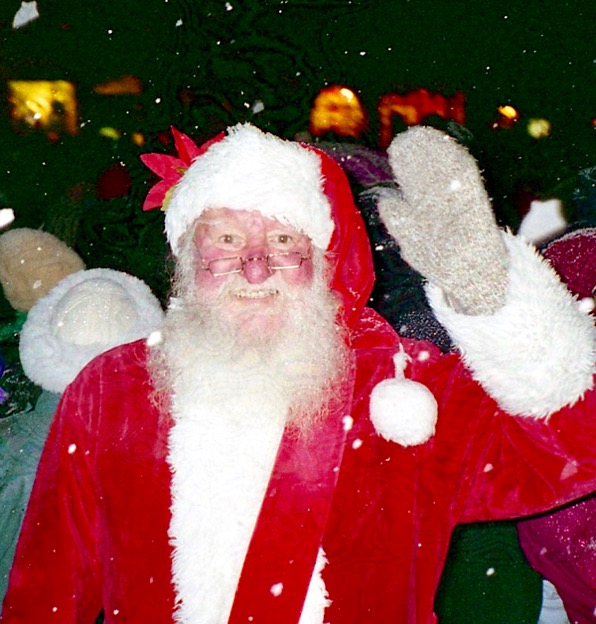 Give your dog some serious love with these Best Dog Toys to Keep Dog Busy!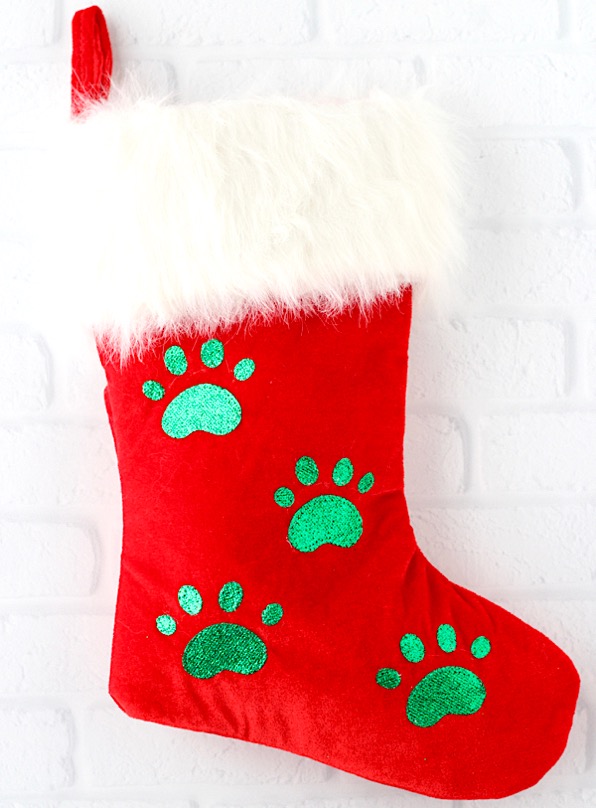 You're about to load up on some purrfect Cat Lover Gifts for that feline friend on your gift list!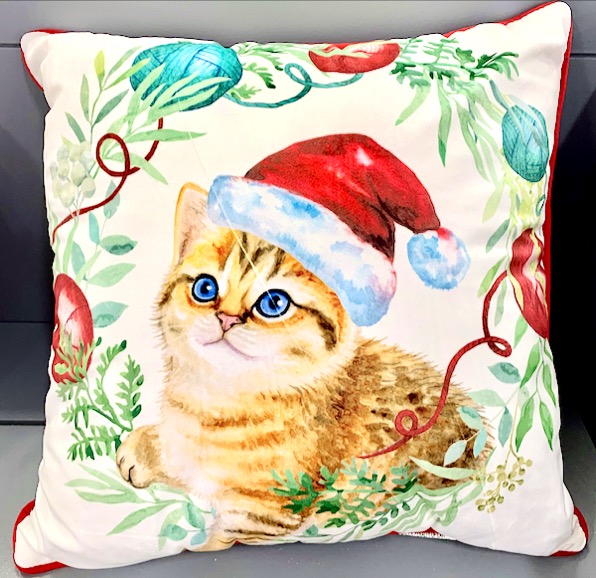 Are you wondering what to Get Grandma?  Check out this HUGE list of Fun Grandma Gift Ideas she'll love!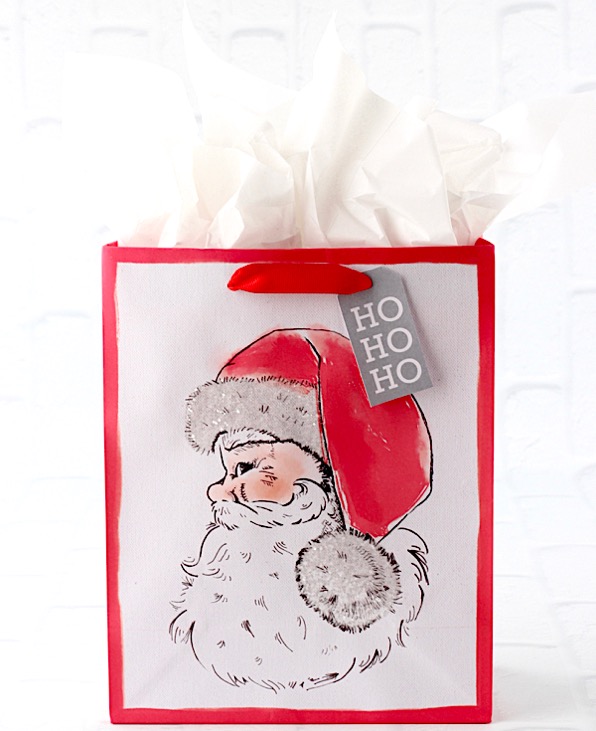 Give Grandpa something fun and unexpected this year with these silly Grandpa Gift Ideas from Grandkids!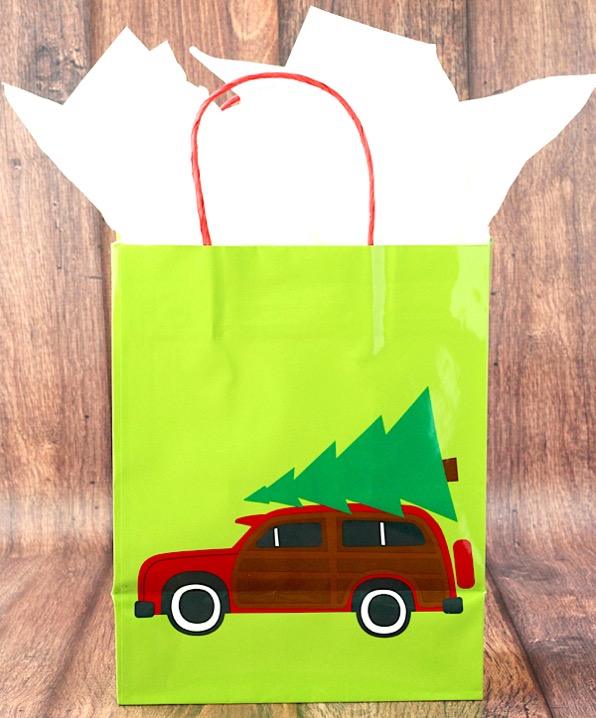 We all know getting gifts for guys in our life can be kinda hard, that's why I've put together this fun list of Christmas Gift Ideas for Dad to help you out!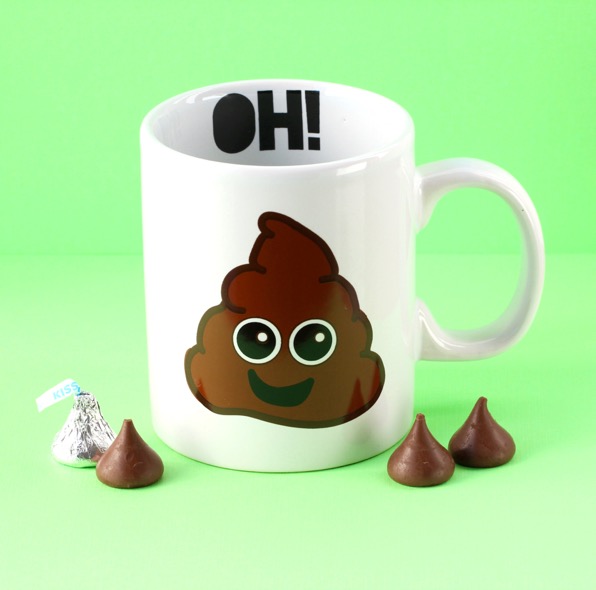 Find stocking stuffer and gift ideas for Dad, Kids, Teens, Grandparents, Coworkers, Foodies, Cat Lovers, Dogs, Coffee Lovers, Adults, and more!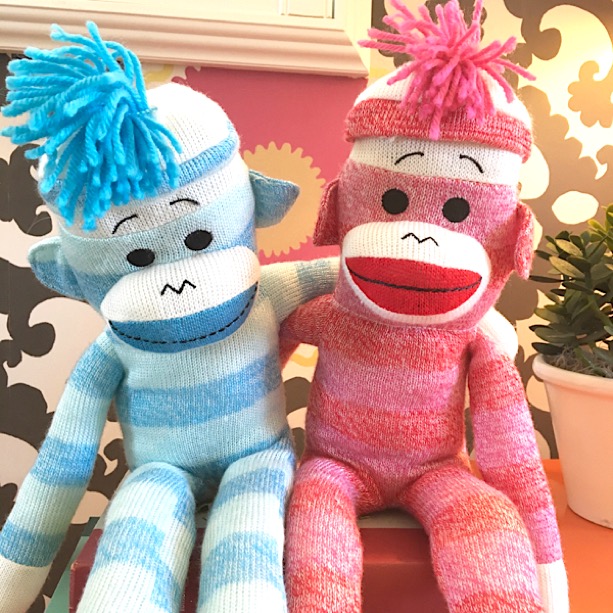 So do you have any tips… or gift ideas to share for Creative Ways to Keep Christmas Gift Exchanges Thrifty?

Leave a comment & share!