I may get
paid
for ads or purchases made through links in this post.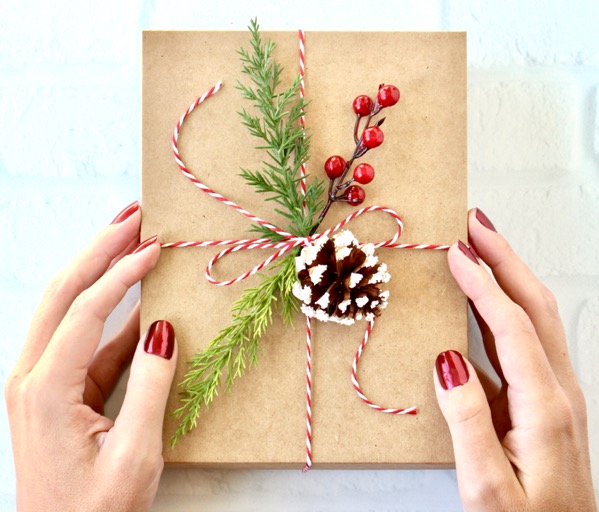 A BIG Thank You to CreditRepair.com for sponsoring today's post.

Have you started your Christmas shopping yet?  With Christmas right around the corner, now is a great time to start planning your holiday spending strategy!  Today I'll show you my favorite tips and tricks for how to have a Merry Christmas on a budget!
From fun and frugal gift exchange ideas to simple Christmas budgeting tips, these easy ideas will help you have a joyful holiday without breaking the bank!  Let's tackle the ho ho holidays with ease this year!
So are you ready to start creating your very merry Christmas budgeting plan?  Here's what you need to do to have a merry Christmas on a budget…
Related: Frugal Gift Ideas for Everyone on your List!
How to Have a Merry Christmas on a Budget!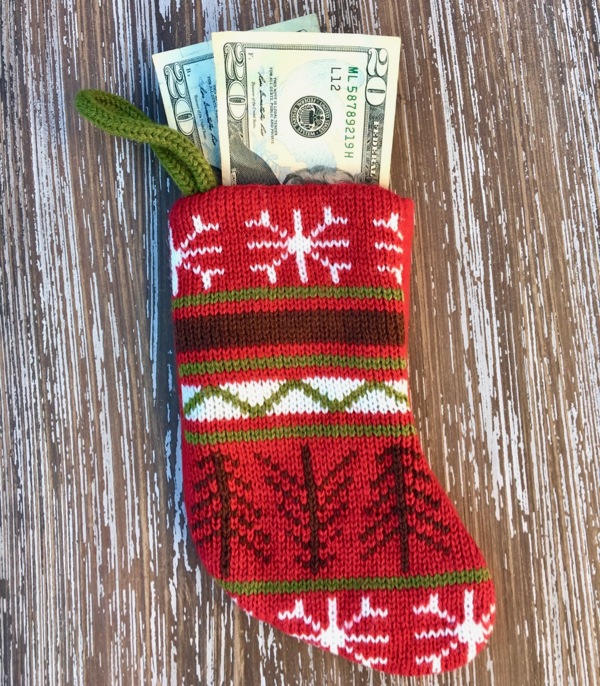 #1: Start Planning Early
When it comes to planning for Christmas, it's never too early to start!  Honestly, I have Christmas in the back of my mind all year long!  From stashing away extra money for presents to finding that perfect gift for family and friends, the sooner you start planning the better!  You'll never regret getting a jumpstart on the holidays!
#2: Draw Names for Gift Exchanges
Now giving and receiving Christmas gifts is something we all look forward to, right?  But as we all know, Christmas gift exchanges can get expensive… and spending can quickly get out of hand!  So when it comes to extended families, one fun idea is to consider drawing names for gift exchanges.  Our family did this growing up, and we did it again with my husband's family after we were first married.  With so many siblings, aunts, uncles, and cousins… it just made sense to draw names and focus on finding that one special gift.
Here's how it works… simply write the names of everyone that will be in attendance at your Christmas gift exchange on a small piece of paper.  Fold up the papers, add them to a large bowl, pass it around, and have everyone draw a name.  An easy time to pick names is when you're all gathered together at Thanksgiving.  Or if you'd like the kids to have more than one gift to open at the extended family gift exchange, another idea is to just have all of the cousins exchange gifts.
Either way, by not exchanging gifts with everyone at the party, you'll have a much easier time sticking to your Christmas budget.  You'll also have more time to make sure the gifts you are giving are even more thoughtful and special!
#3: Make it a Silly Game!
When it comes to gift exchanges, who doesn't love a silly game?  From hilarious White Elephant Gift Exchanges with friends and family, to stealth Secret Santa Gift Exchanges at work, a fun game always makes for a memorable time!  Plus… you'll just be responsible for buying one gift, so these fun gift exchanges can be budget-friendly, too!  That alone will keep your wallet feeling jolly!  Here are a few of my favorite options…
Secret Santa Gift Exchange Rules:  
The Secret Santa Gift Exchange is a popular choice for co-workers and social groups, and for good reason… it's FUN!  Write the names of everyone in your office or group on a small piece of paper.  Fold up the papers, add them to a large bowl, pass it around, and have everyone draw a name.  Now the key here is to keep it a secret, so don't tell anyone the name you've drawn.  Make sure your group sets and agrees on a spending limit too, just to keep things balanced.
Then at your party, place all gifts under the Christmas tree.  Take turns opening gifts, one by one.  After each recipient opens their gift, you can then share who their Secret Santa was!  As a Secret Santa, you can even have fun leaving little mysterious notes, candy, or thoughtful surprises on the recipient's desk leading up to the day of the party.  They'll go crazy trying to guess who their Secret Santa is!
White Elephant Gift Exchange Rules:
White Elephant Gift Exchanges also make for an epic party!  The sillier or stranger the gifts, the better!  Seriously… anything goes!  As your guests arrive, have them each place their gift under the Christmas tree.  Then have everyone sit around the room in a large circle.
If you have 20 guests, write the numbers 1 – 20 on separate pieces of paper, fold them up, and place them in a bowl.  Pass a bowl around with the numbers, and have everyone pick one.  Then #1 will start.  They will pick out any gift from under the tree, and unwrap it.  Then it's time for #2.  They have the option to either choose a new gift from under the tree, or 'steal' the gift from #1.  If someone's gift gets stolen, they can then head back to the tree to pick out a new gift.  Each gift can only be stolen 3 times, and then it's done.  See how fun and crazy this can get?  Let the parties begin!
#4: Make Your Shopping List… and Check it Twice!
Now that you've drawn names, it's time to make a list of everyone you will be giving presents to this year.  Whether it's on a piece of paper or on your phone's notes, list out every person by name you'll be giving a gift to this year.  Then, just like jolly ol' Saint Nick does, make sure to check your list twice.  Did you forget anyone?  You can include your spouse/significant other, kids, parents, extended family, co-workers, neighbors, or anyone else you plan on giving a present to this year.
#5: Set Your Christmas Budget
So you've created your list… now it's time to set your Christmas budget!  I know you've been working hard all year to save money on a tight budget.  So make sure to keep your spending under control now, so you don't lose any progress.  The first thing you'll want to do is assign a dollar amount to each person on your list.  Then, stick to it!  Be sure to include your spouse in the conversation when setting your holiday budget, so you're both on the same page when it comes to spending.  And remember, it's easier than ever to get carried away this time of year, so just remind yourself not to go overboard.  You definitely don't want to start out the new year with a bunch of debt, right?
#6: Be a Savvy Shopper
Now that you've set your budget, it's time to find some deals!  As you're thinking of special gifts for everyone on your list, take a few minutes to look for printable coupons or online coupon codes before you shop.  Also do your research and shop around to find the best prices.  Then be sure to get cash back every time you shop online by shopping through Rakuten!  It's such a simple way to get rewarded for each purchase you make!
#7: Keep a Close Eye on Your Spending
As your Christmas shopping heads into full swing, you'll want to closely monitor your spending this holiday season.  Tracking your purchases will help you know where every penny is going.  To better track your spending, consider logging into your bank and credit card accounts frequently.  This can help you avoid overspending, and you'll also be able to catch any potential fraudulent activity quickly.
It is so much easier for a thief to slip fraudulent purchases by you unnoticed during the holiday season.  You're typically shopping more frequently and at a wider variety of stores.  That's why it's so important to carefully monitor your bank and credit card accounts, and to also check in on your actual credit report to make sure everything looks good this time of year.
To check your credit, you can get a free copy of your credit report from AnnualCreditReport.com.  When reviewing your credit report, check for any errors in your credit history or personal information.  Also check to see if there are any negative items being reported.  Did you find any problems or incorrect information on your credit report?  Don't worry, this is common and there are some really helpful tools available from CreditRepair.com to help clean up your credit score!
They will help make sure items in your credit report are substantiated, relevant, accurate and reported fairly.  If items in your credit history are incorrect, they will work hard with you to get them corrected and to defend your financial reputation!  To learn more, go check out CreditRepair.com.
#8: Prioritize Thoughtful Gifts over Expensive Gifts
When it comes to gift giving, don't forget to prioritize thoughtful gifts over expensive gifts.  It doesn't need to be pricey to be special!  Also remember, it's not about what you like, it's about what they like.  Some of the most favorite gifts I've ever received have been sweet inexpensive items that had special meaning, or handmade gifts that showed so much time and care put into them.  If your budget is tight, you can even give the gift of time!  Consider giving 'coupons' for things like free babysitting for your sister-in-law, a free massage for your hubby, free pet sitting for your mom, you get the idea.  Think outside the box, have fun, and get creative!
#9: Do-It-Yourself With Homemade Gifts
Are you struggling to find the perfect gift for someone on your list without blowing the budget?  Don't worry… this is where Homemade Christmas Gifts can come into play!  From easy DIY crafts to delicious Gifts in a Jar Recipes, homemade gifts can be both thoughtful and fun!  Making your own gifts can be so much fun, and your recipient will surely treasure them!
#10: Start Planning Now for Next Christmas!
Now that you've got a plan in place to tackle your Christmas gift list this year and have a merry Christmas on a budget… don't forget to start thinking about next year!  I know, I know… Christmas isn't even here yet, but long-term planning can be a great way to keep even your next Christmas merry on a budget!  If you find that you've purchased too many perfect gifts for one person this year, just set some aside and save them for next year!  Also be sure to take advantage of those after-Christmas clearance sales this year to stock up on some serious bargains.  You just may find some great gifts at a fabulous price to hide away for next year.  Then just keep an eye out throughout the year for sales when you're out and about.  When you plan ahead, your budget will always thank you!
So as you can see… it's actually pretty simple to make sure you have a Merry Christmas on a budget!  With a little planning and thought, you can have a magical and relaxing holiday without any financial pressure.  Now you'll have more time and energy to spend making special new memories with family and friends!  Just remember… participating in fun traditions and giving the gift of your presence is just as important as giving gifts.  So relax, slow yourself down, and cherish every moment with your loved ones this Christmas season.  You'll be so glad you did!
Related Articles to How to Have a Merry Christmas on a Budget:
Whether you're looking for festive new Christmas traditions for families, December date nights for couples, holiday party ideas for adults, exciting activities for friends, or magical ideas for kids… I've got you covered!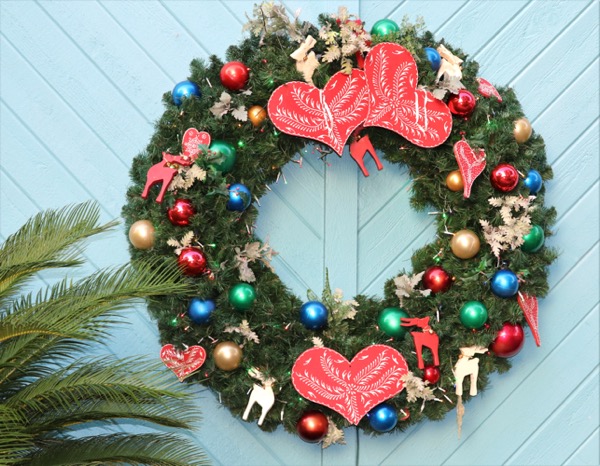 These 10 simple tips will have you dishing out joy all season long!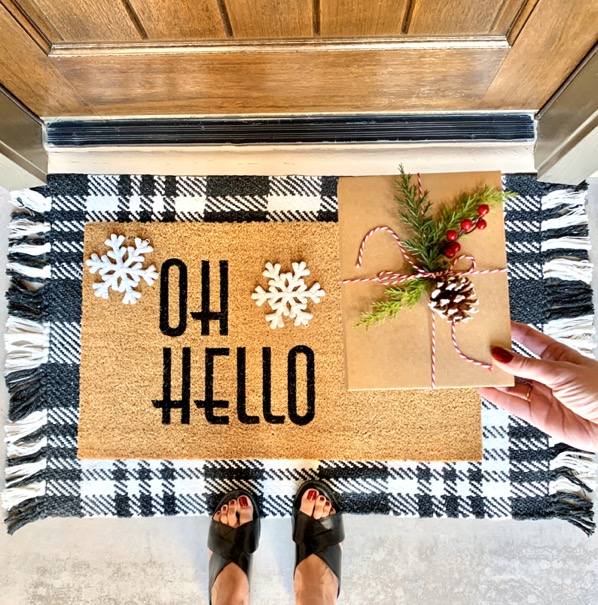 Spoil your friends, family, and teachers this year with some sweet Homemade gifts… made with love!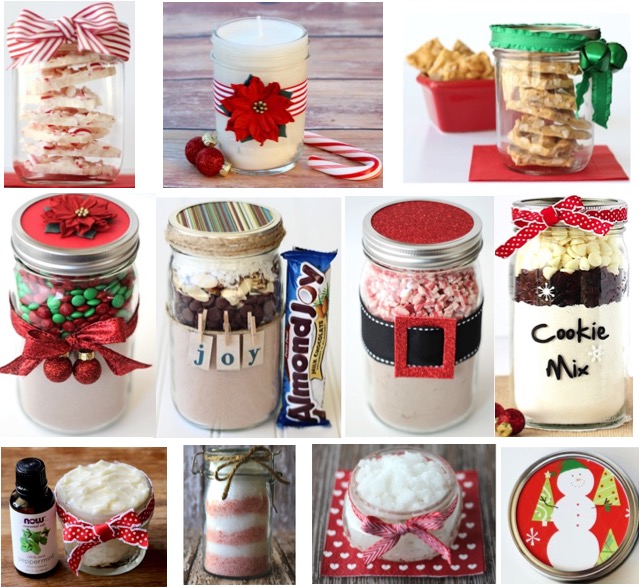 Want to know how to cut your grocery bill in half?  Keep more cash in your wallet with these easy money saving tricks!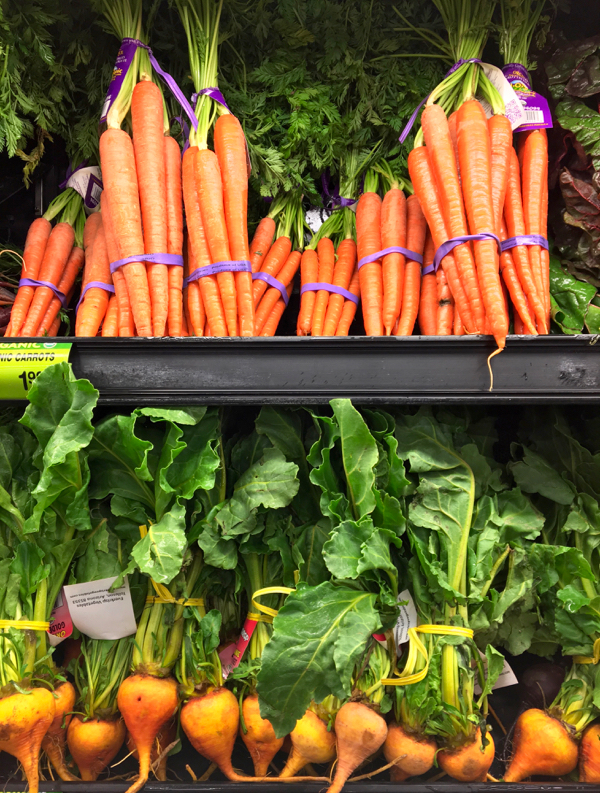 Eating out is always a fun treat, but it's a lot more fun when you're enjoying your favorite restaurants for FREE or cheap, right?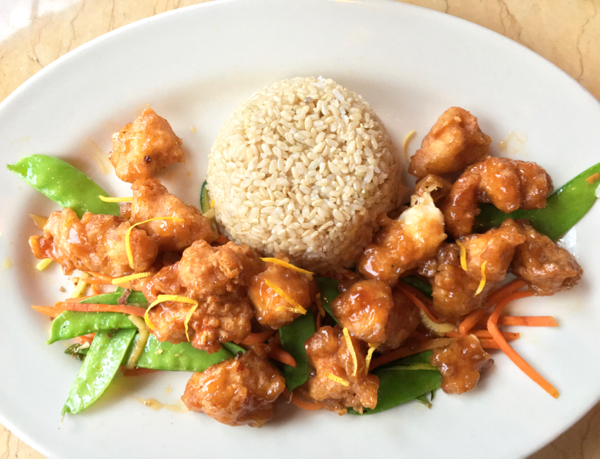 You won't believe how much you'll save at Target, Walmart, Amazon, Home Depot, Bath & Body, Homegoods, Kohl's, Sephora, Lowe's, Bed Bath & Beyond, Old Navy, TJ Maxx, Marshalls and more!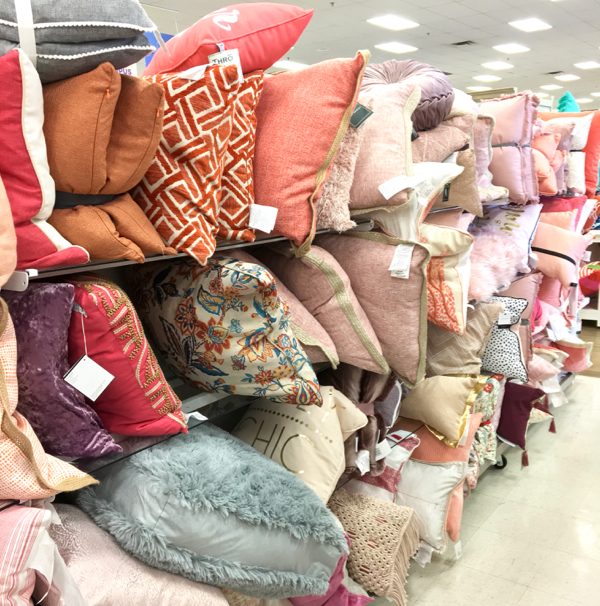 From unique birthday gifts to hilarious stocking stuffers, and sweet keepsakes to romantic surprise gifts, there's something fun for everyone!  Finding the perfect gift has never been so fun!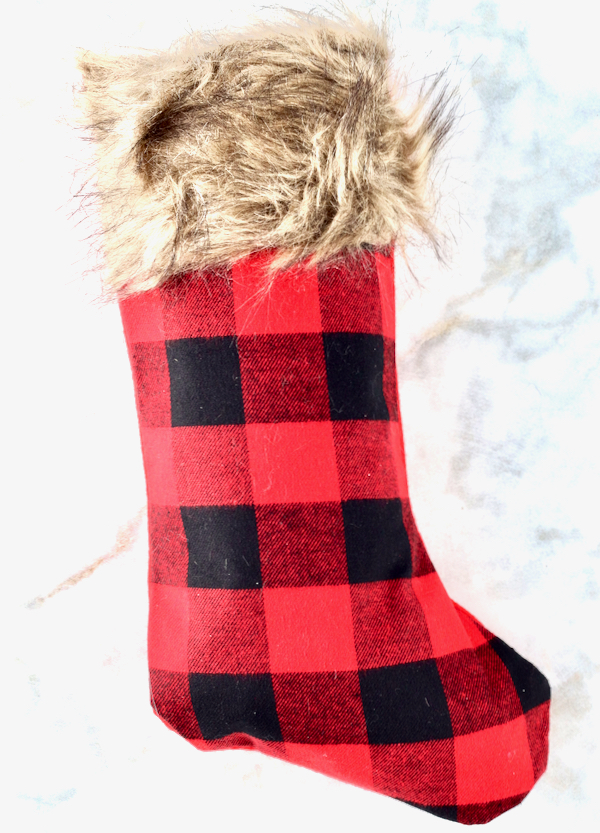 So don't miss out!  Get all the latest fun new Frugal Girls Money Saving Tips, Recipes + more right here…