Load up on frugal money saving tips with these Easy Money Saving Tips for Baby!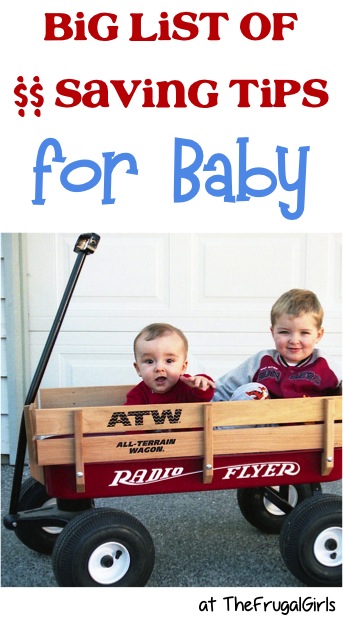 If you've got a little cutie, or a baby-on-the-way… you'll love these Easy Money Saving Tips for Baby!
Check out these great suggestions and tips shared right here and on The Frugal Girls Facebook Page…
Related:
Money Saving Tips for Baby
Melissa said: "I love to stack coupons at WAGS. I don't have anyone in diapers anymore, but I do donate them to various places that always need large size diapers!"
Julie said: "I watch sales for things we always use (like diapers and food), then I combine coupons and stock up!"
Mia said: "My favorite baby saving tip, is sign up for Target Coupons and then combine them with manufacturer coupons for double the savings!"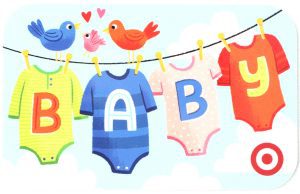 Cherie said: "Make your own baby food.  30 minutes a week is all it takes to make and freeze nutritious baby food for an entire week.  Ask your friends for their used baby stuff, A lot of people assume you don't want it.  Finally, get crafty! It's amazing the stuff you can make yourself for a fraction of the cost!"
Joanna said: "Freeze homemade baby food in ice cube trays, then put them in plastic baggies when they're frozen – perfect serving size!"
Katy said: "I bought a baby food maker to make baby food out of what we are eating."
Sara said: "Instead of buying toddler veggies, I buy canned veggies.  They are soft and easy for the kiddos to chew.  I can get one large can for 1/2 the price of a 1 serve baby/toddler food jar."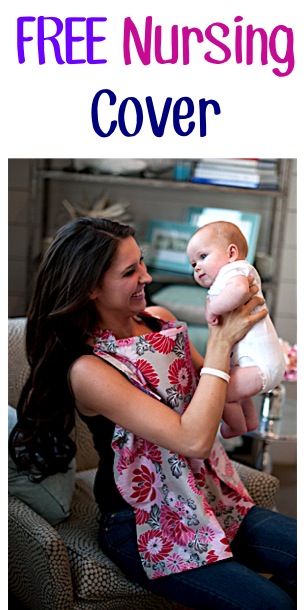 Leigh Anne said: "My favorite baby saving tip: breastfeed! It's free!"
Traci said: "I plan to save money by breastfeeding instead of using formula.  I also look for coupons!!"
Jodie said: "Breastfeed, coupons, yard sales and hand-me-downs!"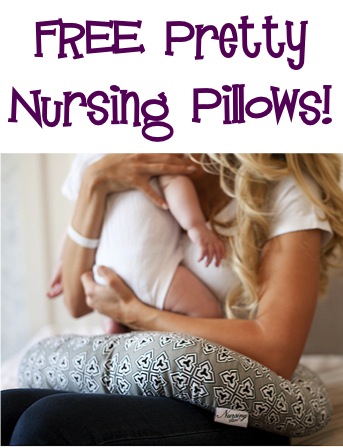 Cyndi said: "Baby food maker + cloth diapers."
Becky said: "Favorite baby saving tip… use cloth diapers!  I still love Huggies for night time and when we go out, but for during the day cloth diapers save me a lot of cash!"
Shannon said: "I use 1/2 wipe when I change my baby's diaper, so the pack of wipes lasts twice as long!"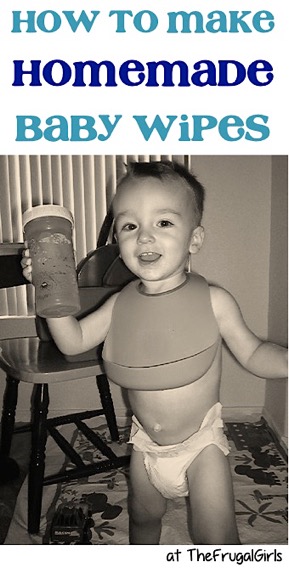 Katie said: "I make my own wipes. Helps with sensitive skin. Plus cheaper."
Susan said: "My best baby money saving tip is hand me down clothes & thrift store shopping.  When my son was a baby, he had several older boy cousins who would hand us down some great clothes.  To fill in the gaps, I'd shop the thrift stores & garage sales!!!!"
Marge said: "My Favorite baby saving tip is to wash out food/ formula stains immediately. Even if you are not planning on having more kids, you may be able to trade in the baby clothes for cash or credit at the consignment shop!"
Linda said: "I like to soak everything in Dreft to remove stains, rather than toss the clothes."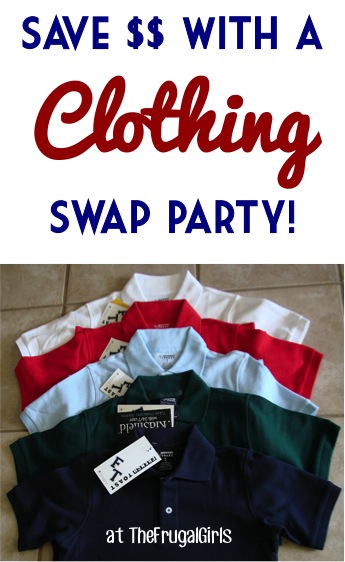 Susie said: "#1 baby saving tip is to share with friends!  Share your clothes and others will share back.  Plan ahead and get clothes larger than your babies current size.  Store these in plastic labeled containers.  Clothes are so expensive.  Treat stains and keep them nice for swapping.  No friends to swap with?  Go to garage sales and consignment stores."
Carri said: "I shop year end sales at Gymboree and Gap for my kids' clothes and then resell them."
Brandy said: "I shop for clothes for my kids at the end of the season.  Last year when summer was ending, I found some great bargains for my little girl. Walmart always marks their clothes down to one or two bucks."
Angie said: "I never pay full price for baby clothes.  Target does markdowns in infants every Monday by 10am.  So I am sure if I NEED to shop, I go then.  Also, I don't usually get the items for 30% off, I wait for 50% or even 75%!!!  Whoo hooo!!  Love to get 75% off!!!"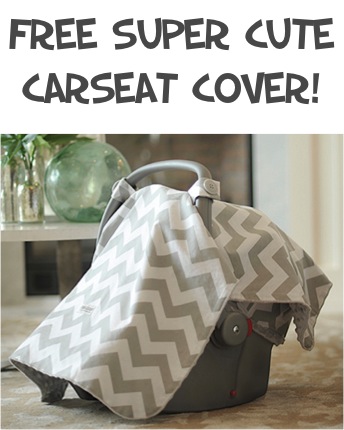 Connie said: "My favorite money saving tip is to buy baby/kids clothes at Kohl's when they are on sale, and there is a 30% off code + a free shipping code.  You do have to be a Kohl's card member to get the best deals, but I swear it is totally worth it."
Bethany said: "OK I'm starting to sound like a broken record, but use FreeCycle.org — I have acquired BAGS of gently used baby clothes in just about every size you can think of. Then when you're done with them, you can pass them to somebody else without feeling like you've wasted money!!!"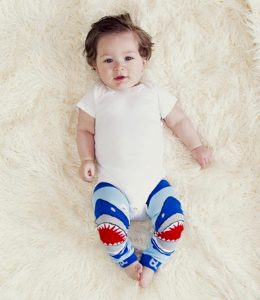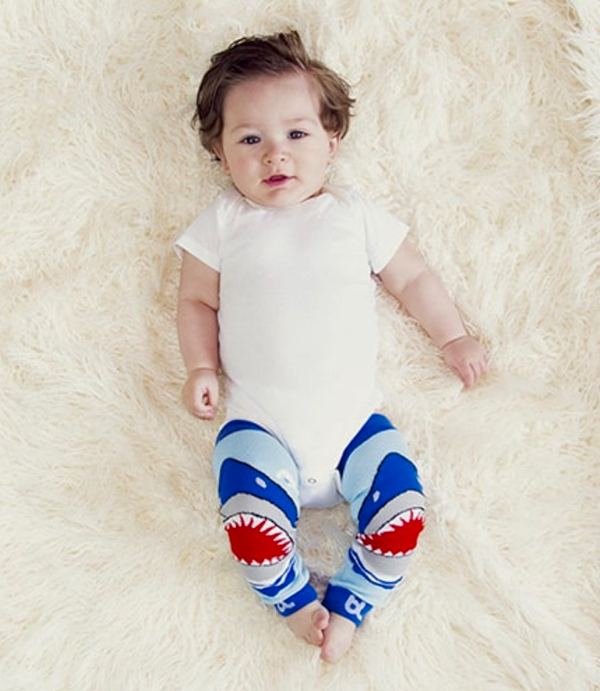 Angela said: "I cut out the feet of my husband's tube socks, and use the ankle part around my baby's knees.  It prevents him from getting carpet burn when he's crawling around!" 

Danielle said: "Instead of buying lots of stuff just for the baby, use what you already have. Examples: instead of a changing table… use the bed/floor/crib/couch; instead of formula and bottles… breastfeed; instead of baby food… make your own from fruits and veggies."
Marcie said: "I always planned ahead when decorating my kids' rooms.  Two boys and two girls have all shared the same blue PBK gingham sheets, curtains and crib skirt.  I bought two coordinating quilts when making my oldest daughter's "big girl" room… now she shares a room with her sister and each has a quilt."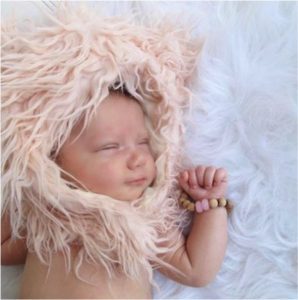 Claudia said: "Shop for baby items at garage sales and Craigslist!"
Marcie said: "I saved all my baby items until I knew for sure I was done having kids… 4 was our magic number!  We also swap baby sitting with another couple, so each of us gets a few nights out each month without having to pay for a sitter."
Jill said: "Coupons!! Off of Frugal Girls, company websites, in the mail! And combine when I can!"
Ann said: "My fav. tip is to sign up for website newsletters to be the first to know about sales and coupons straight from the corp./business."
Serena said: "My favorite baby saving tip is to sign-up to receive emails from Enfamil, and also give them your mailing address to receive formula checks in the mail – for a really long time!  They start out at $15 and then slowly decrease as your baby gets older. These are great, because you can use them as a check at the grocery and then use a coupon as well!!!"
Amy said: "My best tip is to compare, compare, compare. You can always find a good deal if you just take a few minutes and search."
Marie said: "I make my own detergent… HUGE moneysaver!"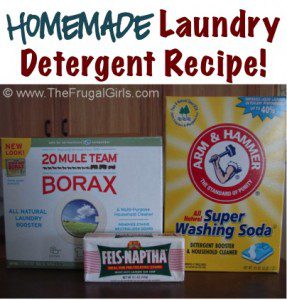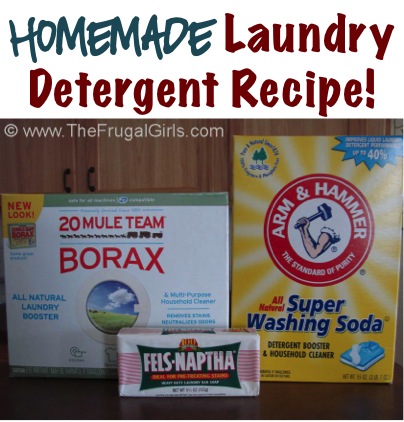 Amanda said: "I use coupons as much as possible, shop out of season for next season buying one to two sizes larger.  I mix my son's juice half and half with water, he drinks juicy juice and this way he gets plenty of water and still gets enough juice."
Michele said: "I like to combine coupons with rebates to help stretch my dollars.  Another thing is shopping in the clearance section for next year's clothes… I just make sure I buy them big enough to fit for the next year, and end up saving tons of money!"
Ashley said: "I watch for the Costco coupon book to come, and love when there is a coupon for diapers and wipes!"
Now that you've check out these Money Saving Tips for Baby, check out more helpful tips to make life easier below… 
Potty training time?  Set your fears aside and check out these easy Potty Training Tips and Tricks that actually work!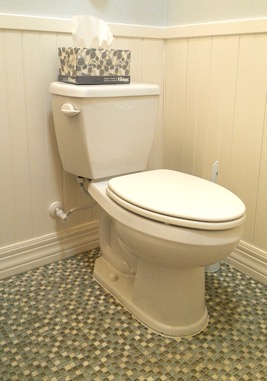 You'll be surprised by all these creative ways to use baby wipes!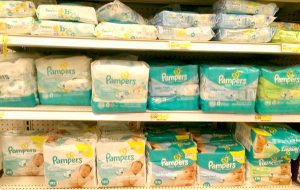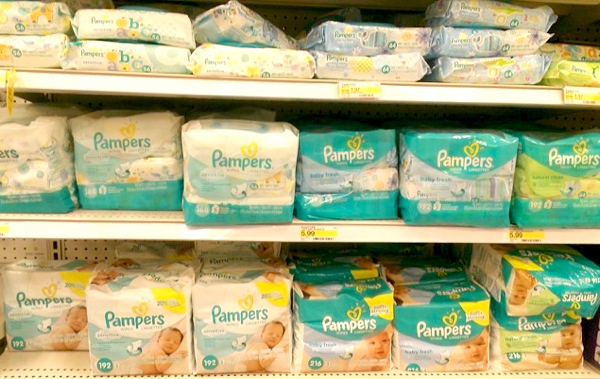 Make your baby happy at bath time with this easy Homemade Foaming Baby Wash!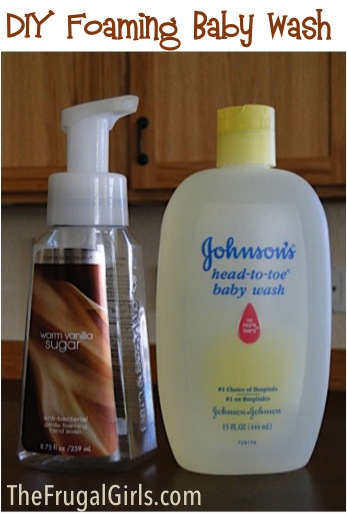 Here's a great one for your little kiddos… How to Make Foaming Tear-Free Shampoo!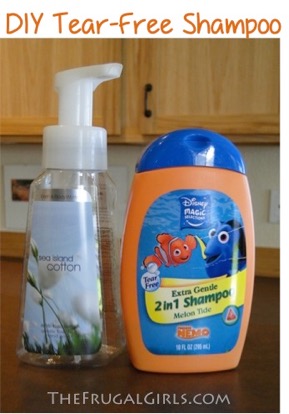 A fabulous Birthday for Baby doesn't need to break the bank! Check out this HUGE list of fun First Birthday Party Ideas!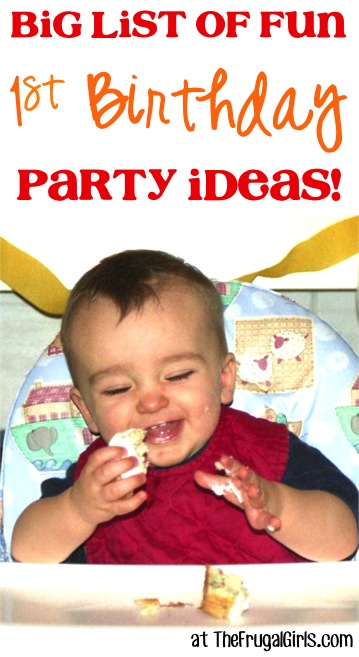 Swim diapers are seriously expensive, so let me show you how to save money on swim diapers!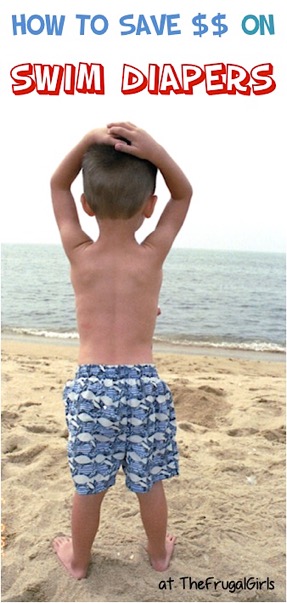 Score a sweet deal and learn some new tricks with this Ultimate List of Freebies and Coupons for Baby Stuff!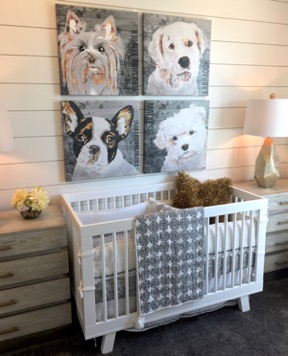 So… do you have any Money Saving Tips for Baby?
Leave a comment, and let us know!