Get some help with your cute puppy!  Check out these creative Puppy Training Tips and Tricks!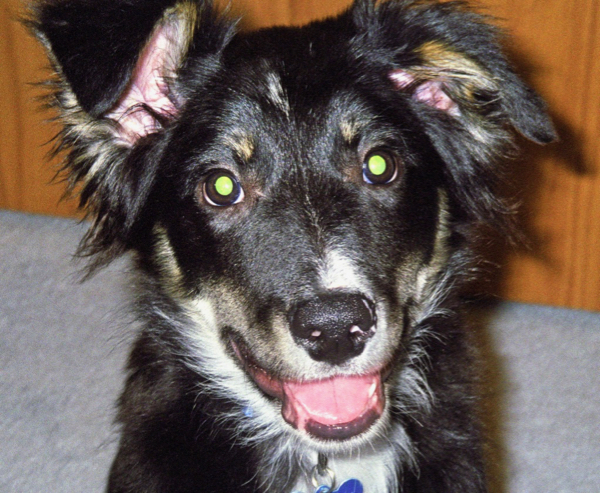 Got a new Furry Friend at your house?  Check out this BIG List of Puppy Training Tips and Tricks!
I received the following question from frugal friend Danielle…
"Frugal Girls… Help! We recently got a puppy, and as cute as he may be… he sure is difficult to house break! Any tips on how to remove the urine smell from accidents? Also… any puppy training tips or tricks would be great! I have 2 labs that were a snap to train, but this is a shorkie… and he's just a bit stubborn." 😉
I shared this question right here and on The Frugal Girls Facebook Page, and here are just a few of the awesome ideas that were shared…
Related:
Puppy Training Tips
Sheila said: "The smarter they are…  the tougher they are to train.  I do hope you are crate training.  That will keep you from having the urine smell.  As soon as you get up in the morning, open the crate and take the pup outside to the same area every time.  Say the same thing, such as "go Potty," then praise pup and give a treat… something small."
My Tip: We had great success using potty training pads when training our puppy.  We would place the pads by the front door to get him used to going to the door when he needed to go.  Then we transitioned him to going outside from there.

Brie said: "Leash training: take the puppy's FAVORITE toy.  Stand with leash, have puppy sit.  Toss the toy just out of range, and don't move.  If the puppy goes for the toy, actually step BACK.  Puppy learns fast to stay while you do this.
Praise and give treats when s/he does!  When this is done, start walking toward the toy.  If the puppy pulls, walk back to the starting point.
Repeat as necessary until puppy can walk on a slack leash to get the toy, then give lots of praise & treats.
Very quickly, you will have a slack leash and a dog that doesn't pull.  All positive, no choke collar required."


Ila said: "With a long haired dog grooming costs quickly add up, so doing things like bathing, and if you feel comfortable with it, haircuts can help money-wise.  But only if you feel safe, otherwise you can cause more problems!  I personally do my puppies summer haircuts and nail trimming.  Most of all make sure you do walks and activities to well socialize your dog, because even small dogs can cause damage and have problems if not well socialized or exercised."
Kasee said: "Three things for house breaking:
1) Take a leash and wherever you are in the house, tie the puppy to you.  That way you will always know what he's doing and won't come across any unexpected accidents.
2) Set your alarm clock for about every 3 hours or so (at least until they sleep thru the night).  Make going outside a big deal, and offer treats when you come back in.
3) Invest in an indoor kennel.  I found one on Craigslist a few years back.  Brand new for about $40.  Best money I ever spent when it came to my dog.  Dog's won't use the bathroom in their beds, and if you have to leave him, you'll know he's safe."
Rebecca said: "Puppies have a very short memory and when you spank them after finding a mess, they have no idea what you're spanking them for.  I set a timer and take our puppies out every 30 minutes to start with.  Also, take him out as soon as he wakes up from naps, and immediately before and after eating.  The trick is to prevent accidents… if he's never given an opportunity to have an accident, then the training will go much faster."

Sandra said: "Every time I put my dogs out to go to the bathroom, I give them a small treat when they come back in.  I never hit them, but use a squirt bottle when they do wrong.  My dogs hate water."
Kirsten said: "The smaller the dog, the tougher it is to house train.  I work with a rescue group and always tell this to the new adopter.  Some small dogs are great at house training and others just never get the hang of it.  The rule of thumb is one hour of holding for every month of age the first year – but to a small dog this may be only 1/2 hour.
Frequent trips out, potty in the same place, praise for pottying, and limiting liquids before bed all help.  If push comes to shove consider an indoor potty – some dogs are just fickle and don't want to go out."
My Tip: I liked to use treats to praise my dog for going potty outside or inside when using a potty training pad.

Katie said: "The most important piece of advice I have: consistency.  Make sure EVERYONE in the house is doing the exact same thing.  Also, let your other dogs "help" with the training.  When my dog was a puppy and we were over at my friend's house, she did VERY well, because the other dogs "helped" show her that going potty inside wasn't good.  They also helped with all the other things she needed to learn that I couldn't teach her.  Sometimes the best help doesn't come from other people or trainers, but other, more experienced, dogs."

Heather said: "Crating will be a big help in winning the stubborn war with the pup.  Times when you are actively watching him or playing with him, put him in his crate.  Dogs do not like to pee where they sleep.
Normally they will not pee in there unless they are left for long periods of time.  Make sure you are taking him out often enough no less then every 2 hours.
As for the urine smell, lemon juice should help,  Make sure to clean and deodorize any places he's gone, because he can smell it even when you can't and he'll keep going back to mark those spots."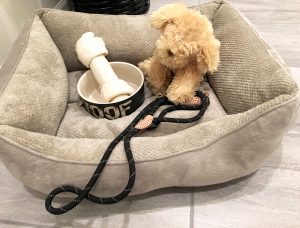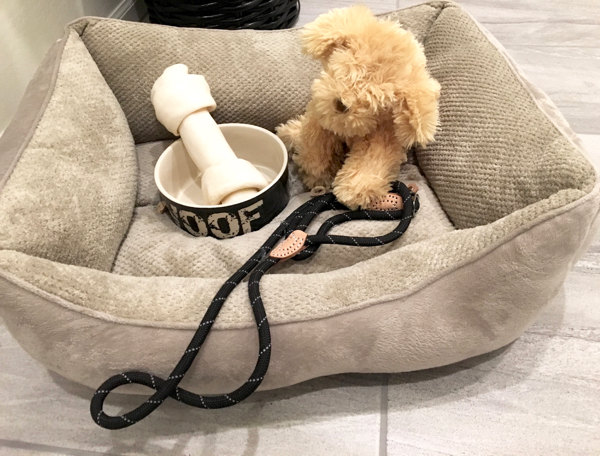 Joanne said: "Nature's Miracle is fabulous for getting out pet stains.  You can pour it full strength right on the carpet and blot up.  I also add a little to the laundry (loads with pet sleeping blankets).  For puppy potty training I put a Christmas jingle bell on a cord on the doorknob (front or back door).  When it was time to take my puppies out (every 2 hours day and night for the first couple of days), I would ring the bell and say  "let's go potty."  Within 10 days they would ring the bell by themselves to go out, and they haven't had an accident since."
Lexi said: "Nature's Miracle is the all around best way to get rid of the urine smell, not only for your nose, but for your puppy's nose.  If puppy can smell when he has urinated before, he will pee there again.  Only an enzymatic cleaner will completely remove the scent for a dog's nose. 
Also, please get the book The Other End of the Leash, by Patricia McConnell.  Your library may have it.  One of the best books for any dog owner to read!  Good luck!"

Sarah said: "For getting the urine smell out of carpet, I soaked the area as much up as possible, used club soda to clean it, and finally sprayed it with Nature's Miracle Odor Remover.  A bit pricy, but it works!"
Brittany said: "Make sure you get a small wet-vac to suck up any urine (we got one for $10 or $15 at Lowe's).  Even if you have something to take out the smell, it will come back if you just blot up the urine.  You can't let it sink down into the carpet!  Also, vinegar is a cheap way to get the smell out – we just put it on a rag and rub it over the carpet.  It also repels the dog because they don't like the smell of the vinegar, but we can't smell it!"
Best Dog Tips for Training and Making Life Easier:
Give your dog some serious love when you score some of these Best Dog Toys to Keep Dog Busy!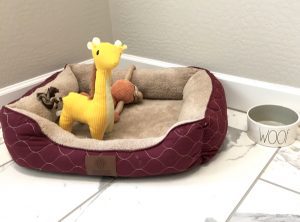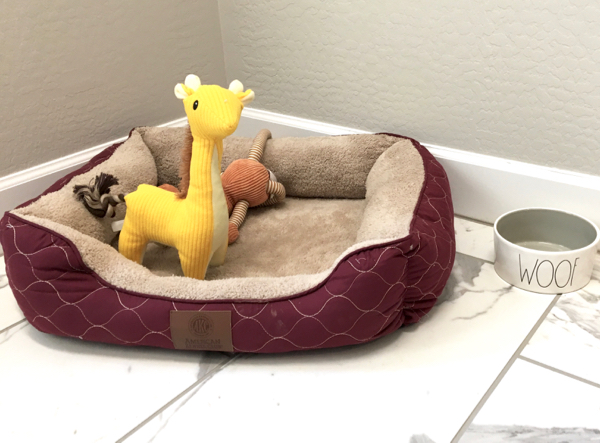 The easiest trick to disinfect and keep your Dog's collar clean!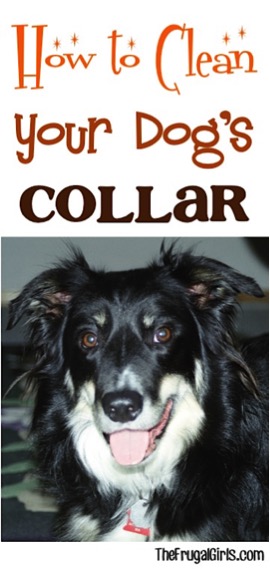 Accidents happen, and sometimes they leave behind stains and smells.  Puppy help to the rescue with these easy hacks for Cleaning Dog Stains!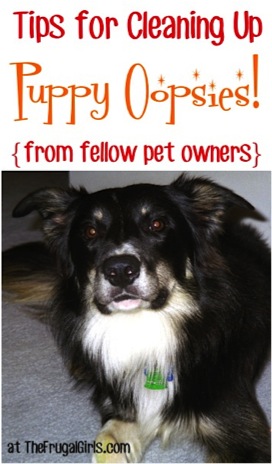 If you have a cute pooch, you're going to love this Cleaning Dog Paws After Walk trick!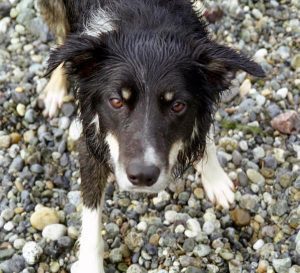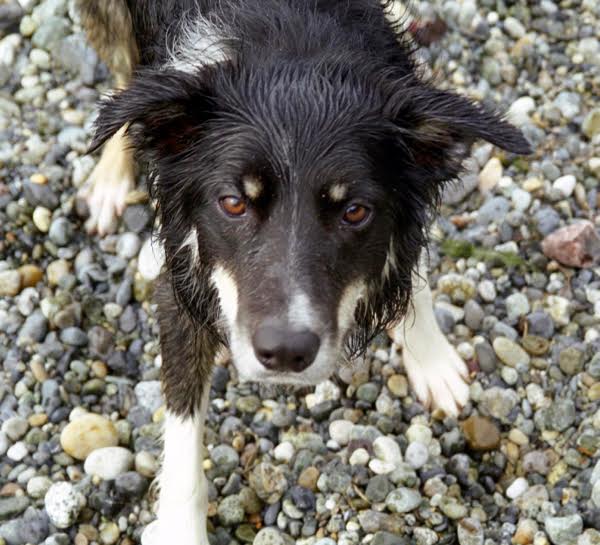 Keep your horse's tail silky smooth this this easy Horse Tail Coconut Oil Conditioner Trick!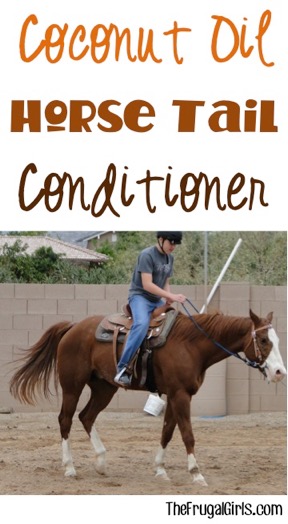 These Backyard Chickens for Beginners Tips and Hacks will have you up to speed and raising your own chickens in a jiffy!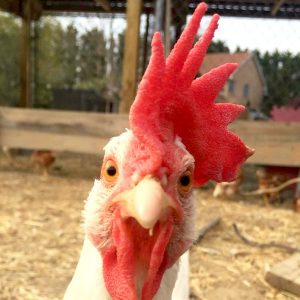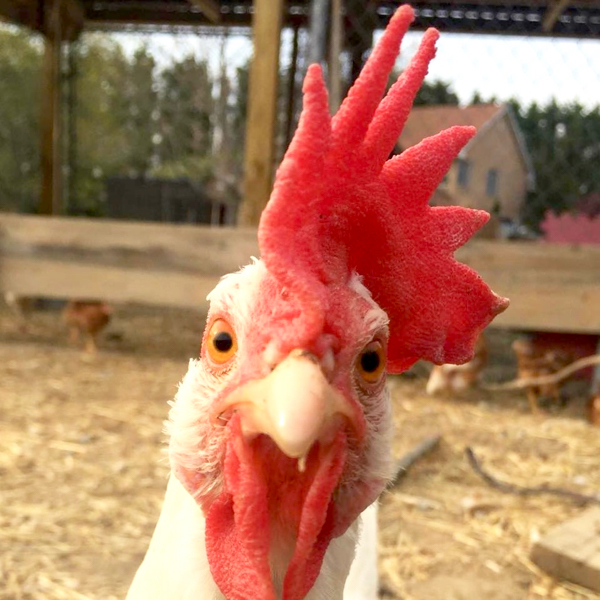 Is it time to stock up on more food and toys for your furry and feathered friends?  Learn how to save money on Pet Supplies!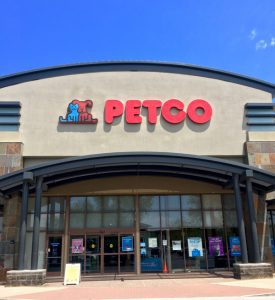 Don't miss out!  Get all the latest fun new Frugal Girls Tips, Recipes + more right here…



Do you have any Puppy Training Tips or tricks for training a new puppy??
Or ways to save $$ and cut costs with a pooch?
Leave a comment & share!