Got a stinky Dog Collar?  Then you'll love this tips for How to Clean a Dog Collar!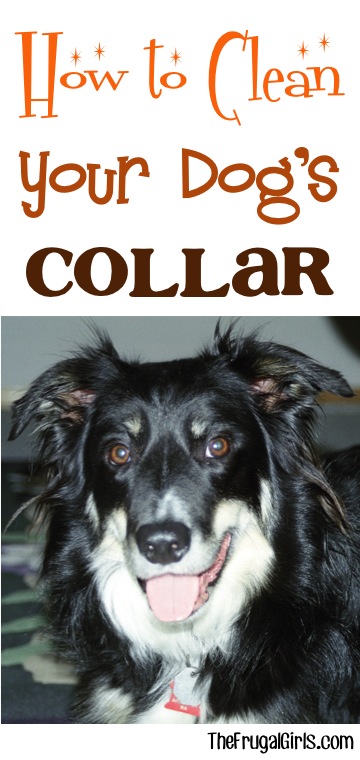 I love, love, LOVE dogs… but dog odors?  Yeah, not so much! 😉
If you love your pooch minus the odors, you'll love these tips on How to Clean a Dog Collar!
Following is a tip from frugal friend Kathleen…
How to Clean a Dog Collar
"I soak dog collars and leashes in a small amount of laundry detergent mixed with vinegar and water.  I had never been able to get the odor out in the past, and this works great!"
Now if you've got small caged pets, check out this tip from frugal friend Dawn…
"Vinegar is also great for cleaning small pet cages without fear of hurting them."
Vinegar to the rescue again!  What simple tricks to keep those odors away!
Be sure to also check out these helpful Dog and Puppy Tips:
Got a fun Pet Tip or Trick?  Leave a comment & share!