I received the following question from frugal friend Angelique…
"Does anyone have any easy recipes for Valentine's Day… or any Valentine's Day gift ideas that aren't too expensive??"
Be sure to check out this BIG List of Creative Valentine's Day Gift Ideas that were shared here and on The Frugal Girls Facebook Page…
Teresa said: "We gave up buying the chocolate covered grapes and strawberries a few years ago.  We make them together, have more fun and save a ton!"
Sandra said: "I like making strawberry rosebud bouquets.  First, I wrap skewers with floral tape.  Then I dip the strawberries in either chocolate or melted candy (pink or red) and stick them on the skewers.  Put them in a vase filled with greenery (or even just the shredded basket filler) and you're done. So cute and delicious!"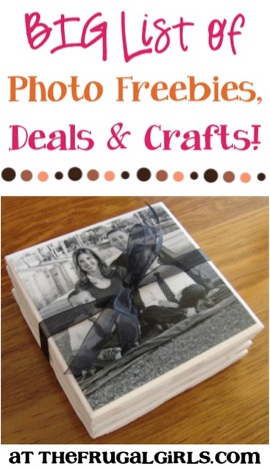 Chrissy said:
"One year I wrote everything that I loved about him on hearts. I then put them all over the bedroom wall. They stayed up for a couple of months."
Heather said: "One year I took a deck of playing cards and wrote out 52 reasons that I love my husband. It was a lot of fun."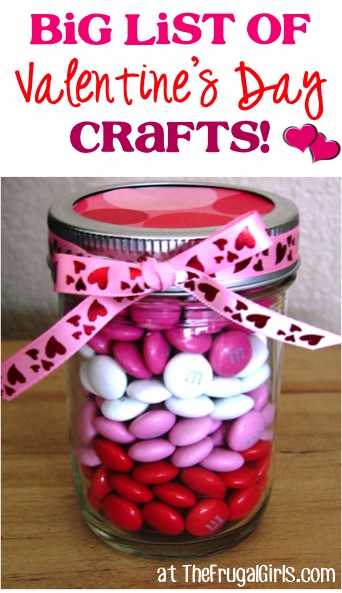 Cristi said: "One year when my husband and I were just dating, I made him a Valentines day card with candy bars.  You write out a cute love note or poem, and tape or glue the candy bars into each sentence.  For example "You make me turn into "Butterfingers" when your around!"  You can use all kinds of cute sayings using Snickers, Hugs n Kisses, Hershey Kisses, Almond Joy, etc…  I wish I could find the picture and post it for everyone.  It was the hit at his office!!
Tina said: "I have a few gift ideas for you.

  One year when my husband and I were just dating, I got a dozen red roses from the local Walmart (if you buy them the weekend before they are usually cheaper).  I removed one of the roses and replaced it with a fake rose.  In the card I wrote something special, then I put "Our love will end when the last rose dies". He automatically asked me if there was a fake one in there! 8 years later and he still has the fake rose.


As for a recipe. You can never go wrong with a man meal! A nice steak, baked potato, green beans (or other vegs) and his favorite roll. You can either make chocolate covered strawberries ahead so they are in the frig and cool before dessert or you can fondue it. Make it fun and have different fruits (strawberries, bananas, pineapples, ect) and make it where the two of you can make something yummy for each other."
Becki said: "This is a link for Free Printable Sweetheart Coupons."

Anna said: "What about a little coupon book for your significant other, for things that they love?  (i.e. back rubs, favorite meal, 1 hour of remote time with no complaints, a night out with the boys with no interruptions, etc.)  Or how about this idea: One year I bought a huge foil heart and wrote "I love you" in as many different languages as I could locate on the internet.  The time spent was appreciated.  If you live in a cold climate: ice skating is adventurous and will always make good memories or even snow sledding if there's snow on the ground."
Mary Beth said: "Homemade coupon books are the way to go!  Get a couple pieces of scrapbook paper and a nice pen and tie it all together with a ribbon… from young to old, from a night out to getting your car washed, these are great mementos and useful gifts for anyone you love!"
Heather said: "For family, I design my own Valentine cards starring my kiddos.  Then I print them at Walgreens or Costco or wherever.  The only cost is the photo printing price and the stamps… no more than $10-$15 total and my family LOVES them!
For my husband, we don't really do gifts for each other.  We just reserve some time for a date night.  We go out and talk about anything BUT kids and work, and remind ourselves why we got married in the first place."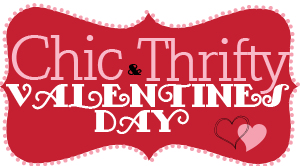 Tricia said: "For my son, I buy inexpensive candy canes on clearance from Christmas.  I put two together to make a heart using glue dots sold at most craft stores. We make heart shaped tags with his name, and the recipient name.  For under 2 dollars his class gets a fun and tasty Valentine.  Better than those expensive kits at the store."
Jill said: "I saw a website that gave the idea to make a personalized t-shirt with the mate's name on it. " I <3 Joshua" on my shirt, and make one for him that says, "I <3 Jill."  Then we can wear them together!"

Emily said: "My husband has done some really creative (translation: cheap

) and super sweet things over the years for me.

  One year he got me a small container of Godiva ice cream, a really cute Tigger balloon and a Stargazer lily plant – all favorites of mine!  And he probably only spent $15 at most.  One year he decorated my car with window clings, balloons tied to the antenna and put my gifts inside.  So at the end of my work day, I had a fun surprise waiting for me.

  The first Valentine's Day after our first son was born, he made a little music video of edited clips of our little one to "Mama" by Boyz II Men (also a good mother's day idea)… which of course made me melt."
Anne said: "What about the 14 days of Valentines instead of the 12 days of Christmas. You could leave a Valentine somewhere for him to find each day leading up to Valentines Day! You could pick up individual candies to include with the valentines or personalized coupons all culminating with Valentine's Day."
Jennifer said: "For a teacher or girl gift, we put kisses and a bottle of red nail polish in a clear bag, and tied it with a ribbon.  What lady wouldn't want pretty nails for Valentines day!!  Look right now for Christmas color Hershey Kisses on sale.  We take out the green ones and use the red and silver.  The green ones you can use for thumbprint cookies!"
Evelyn said: "For teacher gifts, we buy Hershey's Hugs and Kisses.  Then, buy measuring cups (the ones that are individually sized with handles).  We fill them with the candy and attach cards we print on our computer that say: A scoopful of hugs and kisses to say thank you for being my teacher."
Patti said: "My husband loves brownies. One year I bought a dozen fake roses, cheap, then took the heads off.  I made a batch of brownies and used a cookie cutter cut out 12 hearts.  I carefully pushed them onto the empty stems and wrapped them in red clear paper. He got a dozen roses that he could really enjoy. Easy and fun!"
Christina said: "I have a heart shaped muffin pan and gave him a basket full of blueberry heart muffins."
Lisa said: "This year I'm making cherry fudge that I found a recipe for, it tastes kinda like chocolate covered cherries."
Cris said: "Since my son is allergic to nuts, my mom came up with this Pistachio Bread Recipe for Christmas. Would make cute breads for Valentines day as well.  Substitute french vanilla pudding for the pistachio, red food coloring for green."
Jodie said: "This year for Valentines day the budget is tight, so I got this great idea from a customer of mine.  She buys a whole pineapple or two, then slices it thick.  Using a heart shaped cookie cutter, she cuts out pieces and then dips them in chocolate.  You then put them on a skewer and make a beautiful edible arrangement.  I am also going to use strawberries, they are his favorite."
Mary Leigh said: "I make a chocolate Ganache pie every Valentines Day for my husband. It's simple and inexpensive to make and feels more personal than a box of chocolates."
Noreen said: "I plan to make chocolates in cheap molds from Walmart, using milk chocolate chips melted in the microwave.  You can get treat bags at Walmart or a dollar store, or just use Reynolds Wrap and leftover red Christmas ribbon to package your gift.  I am planning on getting some really great molds at the craft stores, but am waiting for a sale or for a % off coupon."
Liz said: "My husband and I wait until the day after Valentines day, when everything is 75% off.  We get each other some truffles and chocolates we like, and singing animals for kids for the next year… We save a bundle, still get what we like and make our kids happy too."
Amy said: "One year, after the kids went to bed, I fixed a snack of cheese, crackers, chocolate covered strawberries (that I had made up ahead of time and chilled in the fridge), and other fruit for us.  Also had a chilled bottle of sparkling grape juice that I poured into wine glasses.  We shared this snack while watching a movie together… cheap and cozy."
And finally… Kendall said: "This year, for my non-mushy man, I'm making him a marshmallow shooter – and one for myself, too, so we can battle it out!"
Thanks for supporting The Frugal Girls!
So… what works for you??
Do you have any fun, thrifty Valentine's Day Gift Ideas or recipes??

Leave a comment and share!