Here's a first… enjoying your S'Mores without the heat!  That's just what this S'Mores No Bake Cookie Recipe serves up!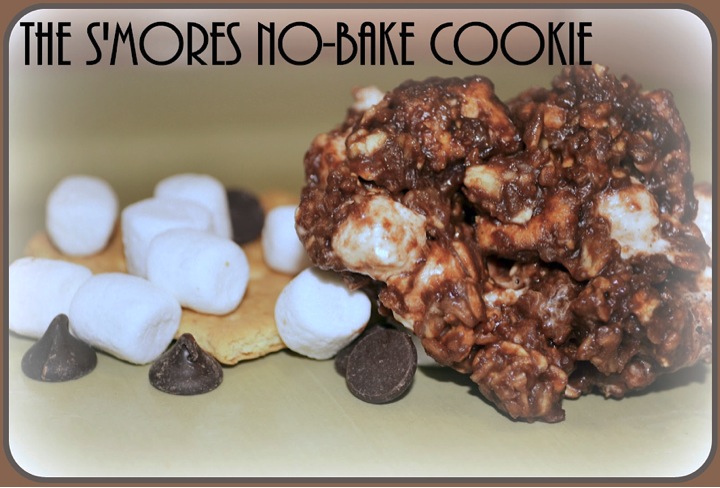 Following is a yummy Cookie Recipe and guest post
by Angela at Angela's Adventures… enjoy!!
The other day, Judah and I decided to make up a cookie recipe together. We decided to get creative and make something that was simple, relatively quick and hopefully, super yummy.
Have I mentioned how much I love cooking with him? Sure, it's more time consuming (and messy!) than doing it myself, but he cracks me up and he is so much fun. Since my husband said that these are the best no-bakes that I've made, I decided to share the recipe: a S'mores No-Bake Cookie!
S'Mores No Bake Cookie Recipe
Yum
Have a beautiful day, friends!
♥ Angela
Angela's Adventures is written by Angela, a stay at home mom of two little ones (and another one on the way)! Angela loves writing about daily life with her little ones, her crafting and cooking adventures. Creating tasty recipes and making her home beautiful, without spending much money is a passion of hers. To read more of Angela's Adventures, please visit her blog at http://www.angelastrand.com/. You can also find her on Pinterest!
Still Hungry for more irresistible dessert recipes??  Check out these Delicious S'More Recipes below…