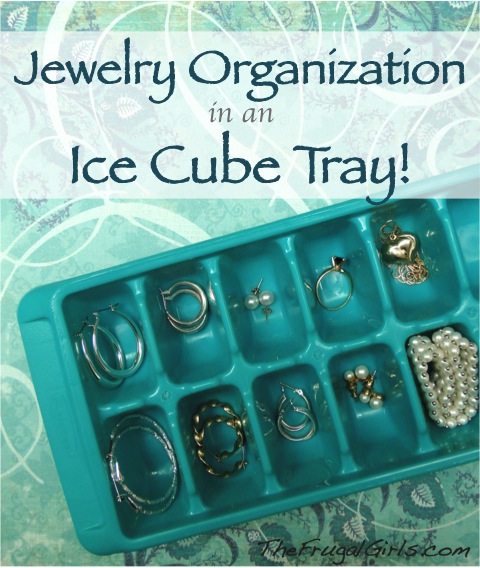 There's nothing worse than not being able to find your favorite pair of earrings when you're getting ready in a hurry!  {or have you ever found just one, but not its match?  That's a sad day!}
Thanks to frugal friend Beth for sharing this fabulous tip on
The Frugal Girls Facebook page
~
organizing jewelry in an Ice Cube Tray
!  {why not??}
I put it to the test, and it works like a charm!  So go grab your jewelry, an ice cube tray, and get organized!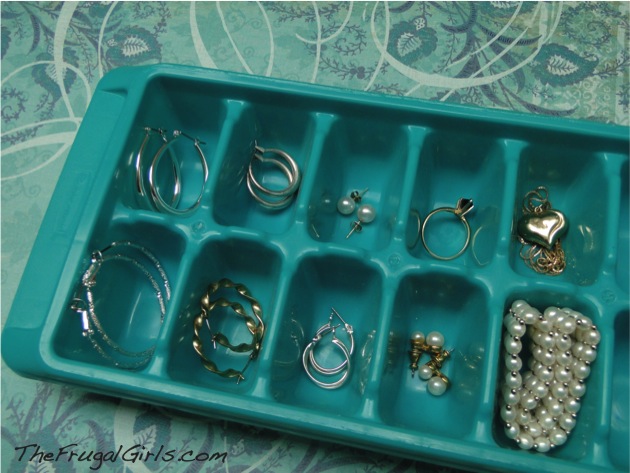 Got clutter??  Be sure to check out these Organization Tips, too:
How do you keep the clutter away?  Got a fun Organizing Tip or Trick??
Leave a comment & share!