Do you have some Hair Clips and Bows that could use a little organizational help?? 😉  Check out these Hair Clip Organizer Solutions…
Simple Ribbon Organizer
My friend Joli {who also happens to be a hair stylist} shared this tip with me last summer when she started me on my craze of making hair clips! 😉  Simply place two thumbtacks on the back of the ribbon, near the top, and hang!  {easy-peasy}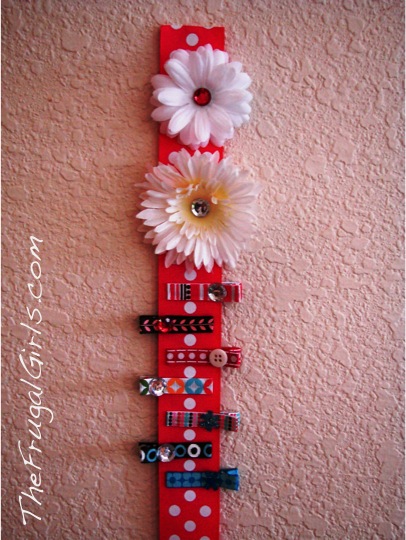 Framed Hair Clip Organizer
For this one… I painted an old frame a pretty metallic pink, removed the glass, put scrapbook paper over the cardboard, then added some thick ribbon from the Dollar Tree.  This works great if you've got just a few clips and bows… or a larger frame could be used for a bigger bow collection.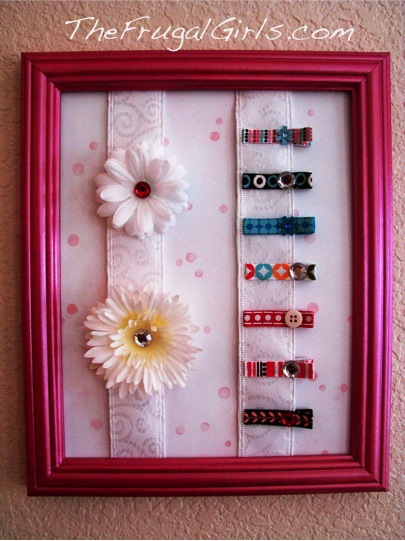 Now… would you like to learn how to make some cute bows and clips??
Check out these 5 Hair Clip Tutorials: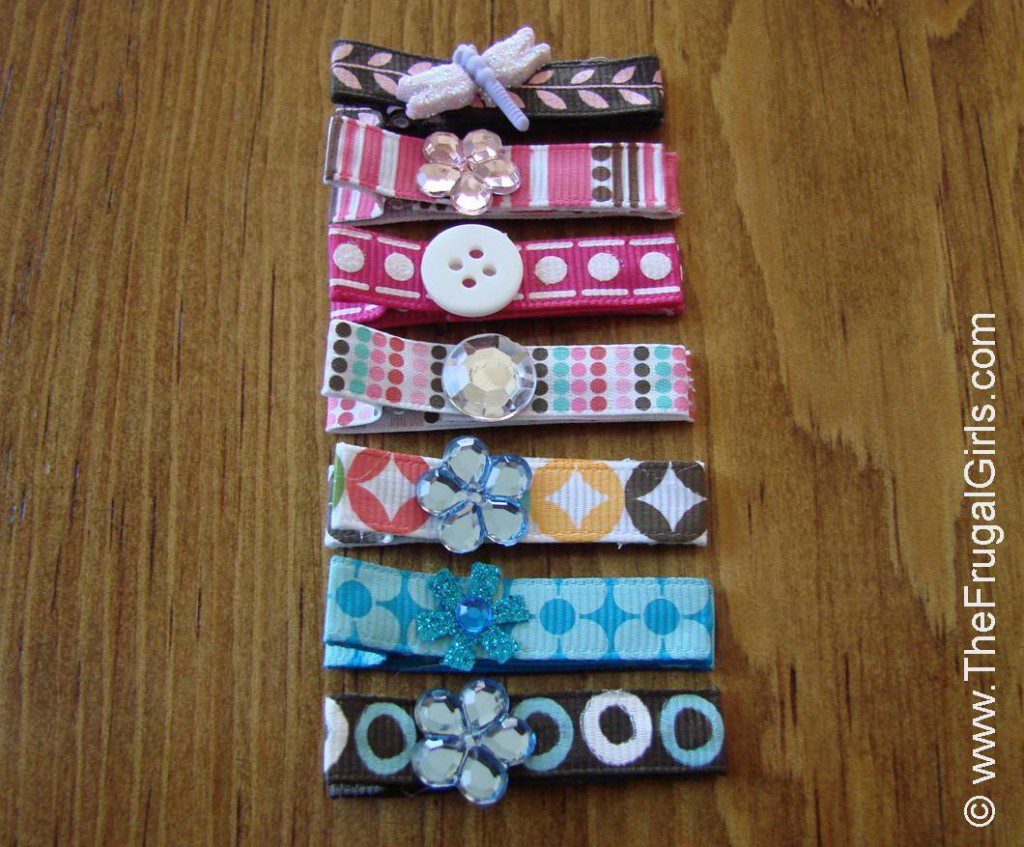 How to Make Pretty Double Layer Hair Bows…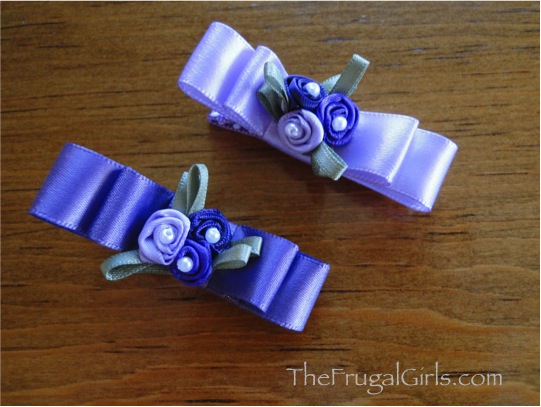 How to Make a Triple Layer Flower Hair Bow…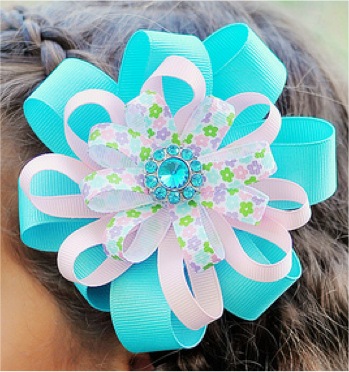 How to Make Flower Headbands and Clips…