You'll Fall in Love with these best Fall Drink Recipes!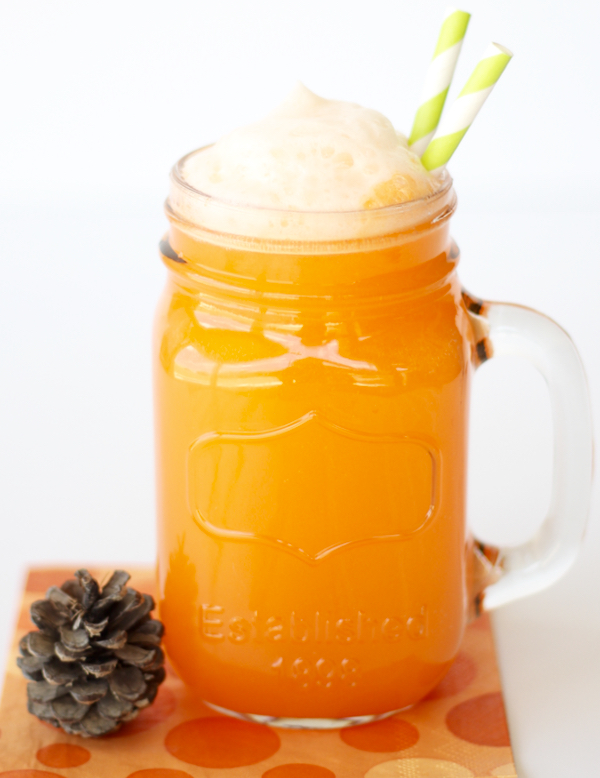 Enjoy your Fall sip by sip with these Best Fall Drink Recipes!  Every family gathering, fall party and holiday celebration is about to get a tasty makeover with these fun Fall Drinks.
Make your Fall parties and events extra yummy with some fun new drinks!
Are you ready for some delicious drinks?
Best Fall Drink Recipes ::
Orange is the perfect color to add to your Fall Parties!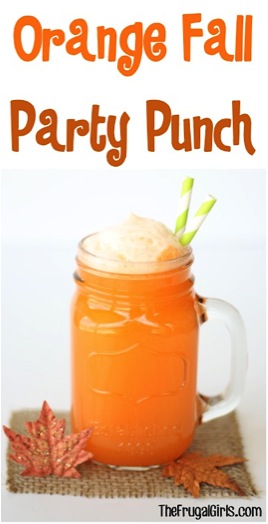 If you could pour Fall into a glass and drink it, you'd be tasting this Sparkling Apple Cider Punch Recipe!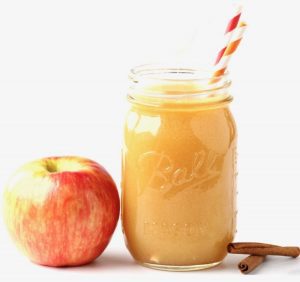 This Pumpkin Spice Milkshake is the perfect blend of Summer and Fall in a glass!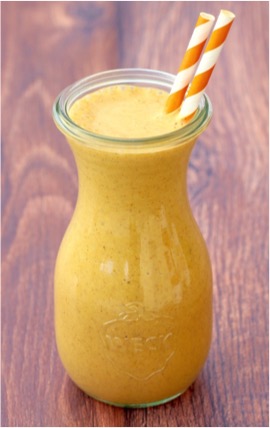 Savor the flavors of autumn with this yummy and easy Pumpkin Spice Coffee!

Warm those fingers on cold Fall nights with this yummy homemade Hot Chocolate!  Don't let Fall slip by without enjoying some cocoa!

Spice up your Fall with some yummy Crockpot Apple Cider!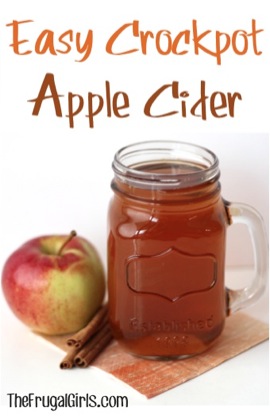 With just 5 Ingredients, this Crock Pot Caramel Apple Cider Recipe is a cinch!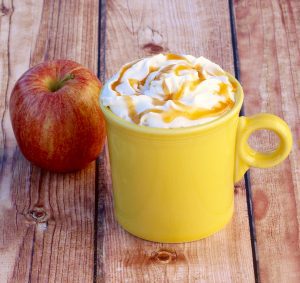 Spice up your hot cider with this easy Slow Cooker Cinnamon Apple Cider Recipe!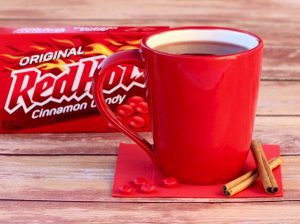 Love Apple Cider?  Give your Cider a fun twist this year with this easy Crock Pot Cranberry Apple Cider Recipe!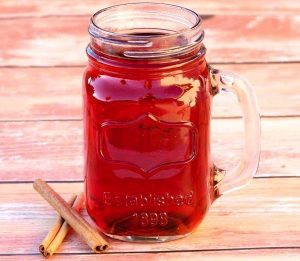 This easy Harvest Party Punch Recipe is such a fun drink to serve at fall parties and Thanksgiving day feasts!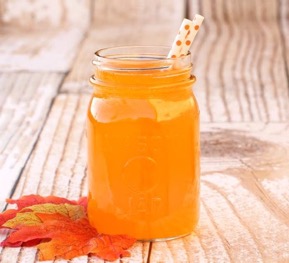 Skip the snowball fight and throw a party with this Frozen Snowball Punch Recipe instead!

Baby, it's COLD outside!  This yummy Crockpot Hot Vanilla will warm you to the toes!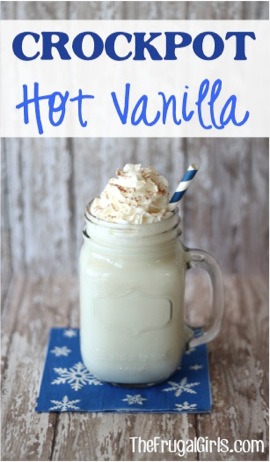 I know this yummy white chocolate drink is going to bring a smile to your face!  Are you ready to indulge your senses with some white chocolate happiness today?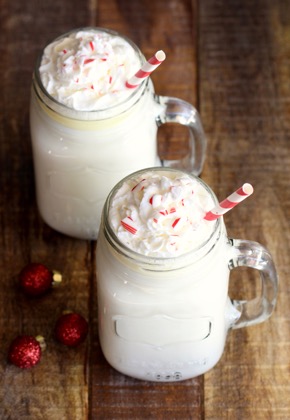 My hubby absolutely LOVES his Eggnog this way, and has made it like this ever since he was a little boy.  Pure festive nostalgia in every sip! 🙂  It's creamy, bubbly, Christmas deliciousness!

This Sparkling Cranberry Party Punch Recipe is like finding Christmas in a glass!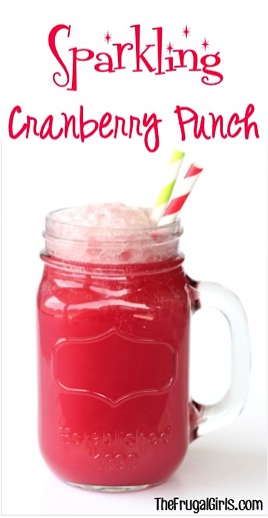 Set the tone for your Holiday celebrations with this delicious Cranberry Pomegranate Punch Recipe!

This tasty Crockpot Peppermint Hot Chocolate is perfect for your parties, gatherings with friends, and snowy days!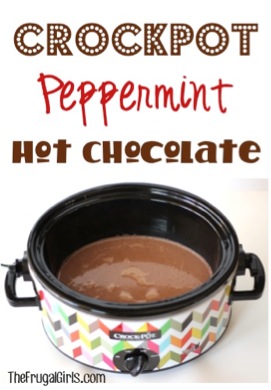 Bring on the Peppermint… and Candy Canes… and Christmas coffee bliss!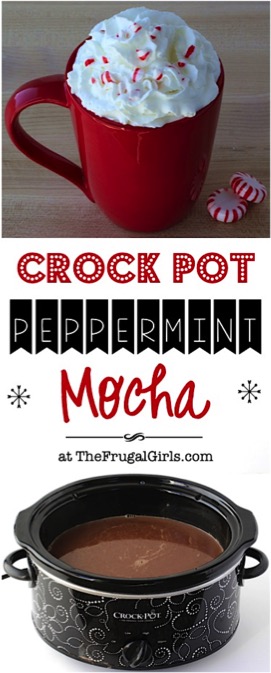 If you're a fan of Nutella… I've got just the thing!  It's seriously SO delish!  😉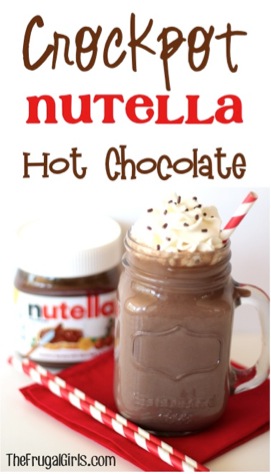 This Crockpot Coconut Hot Chocolate is SO easy to make, deliciously decadent, and perfect to serve at Fall Parties and Holidays!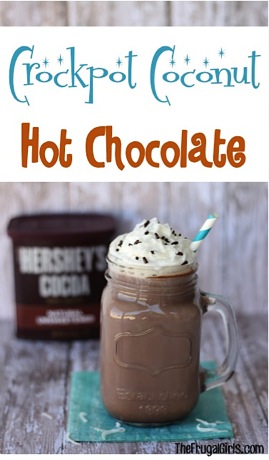 If you've got a weakness for sweet & salty, I've got just the thing: Crockpot Salted Caramel Hot Chocolate!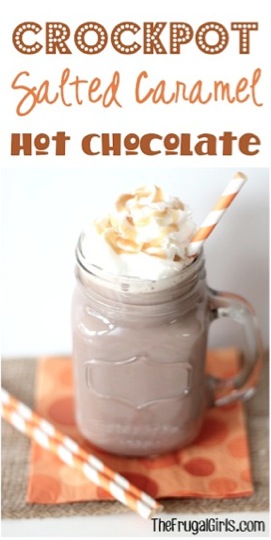 Pour a little splash of sunshine on that cloudy day with this delicious Peach Mango Bellini Mocktail Recipe!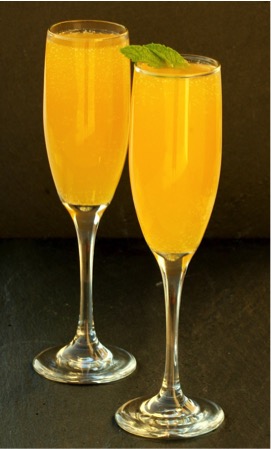 Don't miss out on anything!  Get all the latest fun new Frugal Girls Recipes, Tips, + more right here…