I may get
paid
for ads or purchases made through links in this post.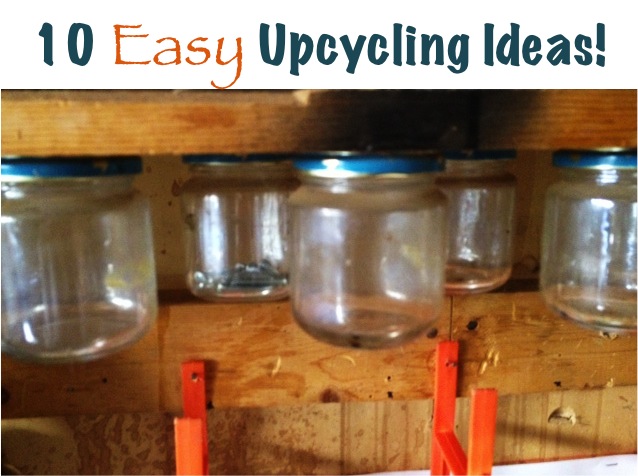 Following is an Easy Upcycling Ideas guest post by frugal friend Angie… enjoy!!
Growing up in a huge family, one thing that has been engrained into my brain since birth is not to waste anything.
When I grew up I realized just how much my parents had instilled this in me because I would cringe when I saw people throw away food, and would use an item until it was no longer functional.
One day I realized that I had been throwing away so many items that could be used for storage, only to buy other storage devices.  Crazy!  Since then I have found many uses for everyday items that most people throw away.
These Easy Upcycling Ideas save money, reduce waste, and make your life easier.  Please leave a comment to let me know how you upcycle.
Easy Upcycling Ideas
1.  Baby Food Jar Hardware Storage: You can use baby food jars to store anything small such as nails and screws, small office supplies, and small craft supplies.  One easy method is to securely attach the jar lid on the underside of a shelf so that you can screw and unscrew the jar from there.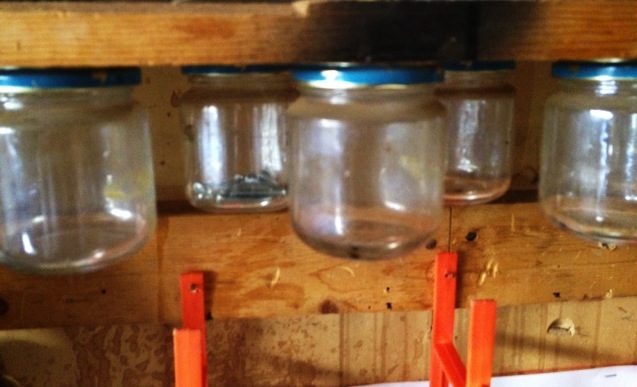 2.  Baby Wipe Boxes: I also cover these in scrapbook paper, and use them for items that are too small for an oatmeal container.  Examples of items I keep in decorated baby wipe containers are manicure and pedicure items, girls' hair accessories, and toys to keep in the car.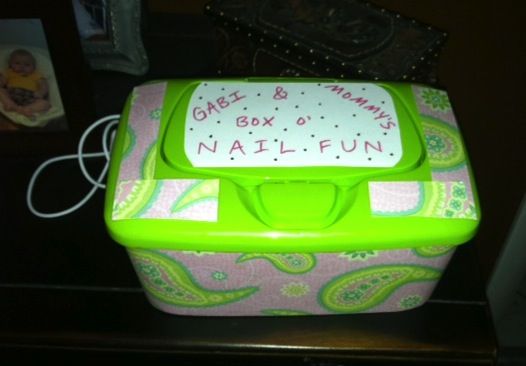 3.  Yogurt Containers: Holding on to large plastic containers (such as the ones for sour cream or cottage cheese) always come in handy.  I use them for guests to take home leftovers because I won't need them back, unlike Tupperware.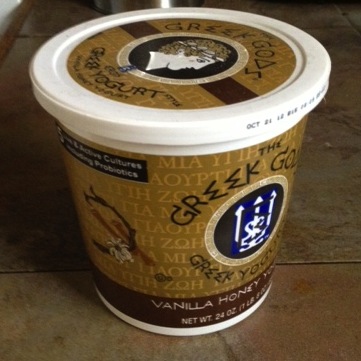 4.  Ketchup Bottles: A ketchup bottle works great for easy dispensing of any liquid mixtures.  If you make your own sauces or jams, you can put them in cleaned-out ketchup bottles so that you don't have to use a knife to spread it.  You can also fill it with pancake batter to easily make pancakes in a skillet.
5.  Wine Boxes: You can use a wine box to store anything to which you need easy access.  I use them to store shoes and kids' winter outerwear, such as mittens and scarves.
6.  Oatmeal Containers: I cover oatmeal containers with scrapbook paper and use them to hold just about anything that needs a place to go.  Right now I have scrapbook supplies, extra toilet paper rolls, and gift bows in oatmeal containers, among many other items.
7.  Old T-Shirts: If you have many t-shirts that have sentimental value, but you don't want to wear them, you can make a quilt out of them.  Here is an easy way to do this: http://www.instructables.com/id/Make-a-Quilt-from-Your-Old-T-Shirts/
8.  Altoids Cans: You can use Altoids cans to keep items in your purse.  You can store bobby pins, cards, coupons, toothpicks, and jewelry.
9.  Pill Boxes: A pill box works well to store very small items.  I especially like to use these when traveling.  They're perfect for earrings or buttons.
10.  Milk Jugs or Laundry Detergent Jugs: you can cut these jugs to create a large scoop.  These work well to wash kids' hair in the bathtub, use as a sandbox toy, or for gardening.  Or, I like to use mine to store my Homemade Laundry Detergent   or Homemade Fabric Softener, both from The Frugal Girls.
About the Author: My name is Angie, and I am honored to be guest posting on The Frugal Girls.  I'm an avid reader of all types of helpful information, and known to friends and family as an "ideas person."  I have enjoyed writing my entire life, and consider it my hobby.  My other hobbies are water sports, cooking, and trying to squeeze in some exercise when I can.  I am fortunate to have a wonderful husband, two spirited children, and a career that I love in academia. Thanks for taking the time to read my post!
Want even more easy tips for helping you declutter and get organized right now??  Here are more ideas I know you'll love…
Nothing beats coming home to an organized home!  Put these Home Organizing Tips and Tricks to use and you'll love the results!

Make your space count with these Creative Storage Solutions for Small Homes!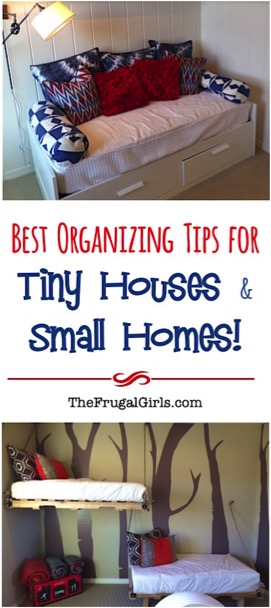 Find even more ways to Save Money Around The House with these fun tips!

Frugal Girls LOVE great deals!  Before you shop, check out these Insider Tips + Shopping Hacks that will save you so much money at your favorite stores!!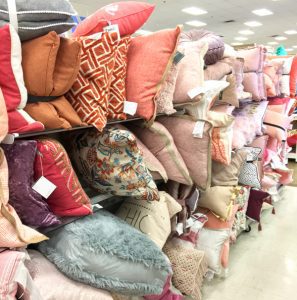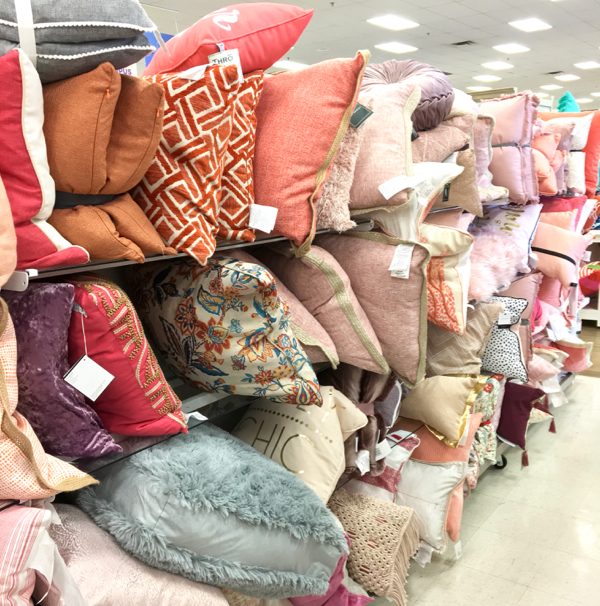 What are some ways YOU upcycle?? 
Got a Tip or Trick?  Leave a comment & share!