Check out these 7 ways to fill up your Vacation Money Jar!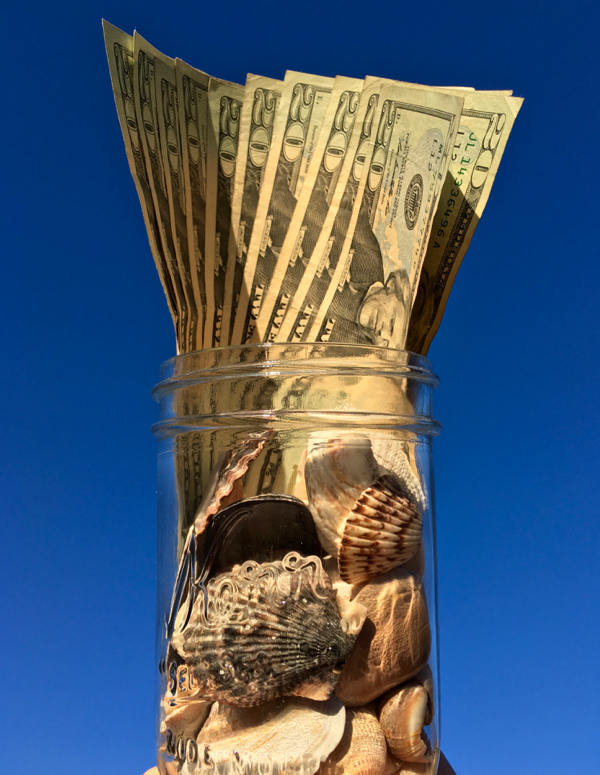 Could your Vacation Money Jar use some filling up?  Everyone knows the best kind of Vacation Money Jar is the really full kind.  As in so full of cash you can't fit anymore and you need to go shopping for a bigger jar!!
Use your free time now to help pay for your vacation later… that's what I'm talking about.
Let's start dreaming and planning for vacation right now!
Vacation Money Jar Ideas
One of the most convenient and flexible ways to make money using your spare time is by taking paid online surveys.  I have found 7 different survey companies for you to work with that are both legitimate and that offer the best payout options.
The more companies you work with, the more opportunities you'll have to take paid surveys.  Here are my 7 Top Survey Companies to help you fill your Vacation Money Jar…

Want even more helpful tips for earning Free Gift Cards in your spare time?  Check out this list of the 16 very Best Ways to Get More Swagbucks!
The more Swagbucks SB Points you earn, the more Free Gift Cards you're gonna score.  With Swagbucks, there are so many different ways to cash out for your vacation.  You can choose from Gas gift cards, Hotel gift cards, Airline gift cards, Visa Prepaid gift cards, etc…