These easy Corn Gardening Tips and Tricks are just what your backyard crop needs!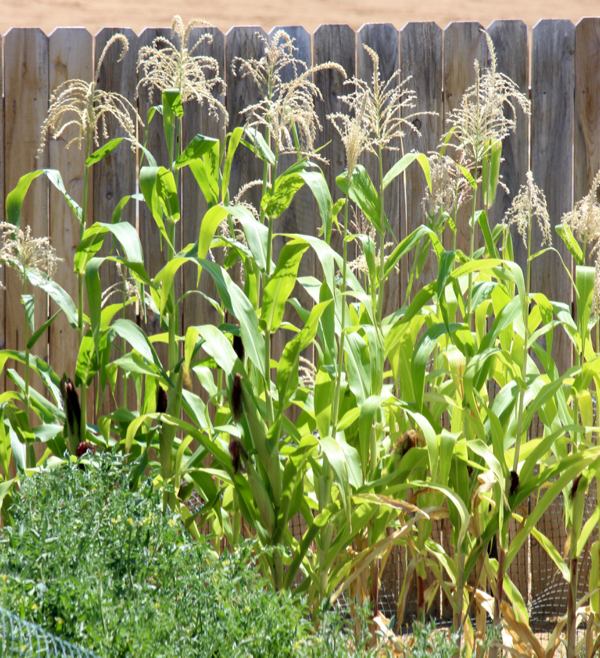 Are you wondering how to grow corn at home?  You've just hit the jackpot with this HUGE collection of tried and true Corn Gardening Tips and Tricks!
There's nothing as delicious as fresh homegrown corn.  I seriously look forward to corn on the cob every year!  YUM!  Now growing your own corn is easier than you might think!  Check out these creative tips and tricks shared right here by your frugal friends…
Related:
Corn Gardening Tips

Patti said: "Fertilizer is key – and for some crazy reason, you need to plant a minimum of 3 rows.  They don't have to be LONG rows, but there's something true about needing the corn in 3 rows.  Also, don't replant in exactly the same place the next year.  Crops need to be rotated.  I grew up on a farm and still plant a little garden every year now that I no longer live on a farm."
Amber said: "Work a good nitrogen fertilizer like Fish Bone Meal into the soil before planting, and side dress again when the stalks begin to tassel.  Mulch well, keep weeds pulled, keep soil moisture as consistent as possible, and plant in full sun.  Make sure the soil is warm before planting."

Tanya said: "WATER, lots of water!"
Frugal Tip:  Skip the watering can, and make your own budget-friendly watering jug!  It's quick, easy, and works like a charm!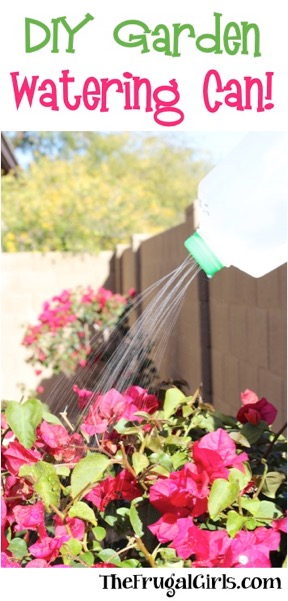 Amy said: "Water, water, water.  Full sun, good drainage.  Consider sowing a cover crop the winter prior to planting.  Definitely consider companion planting."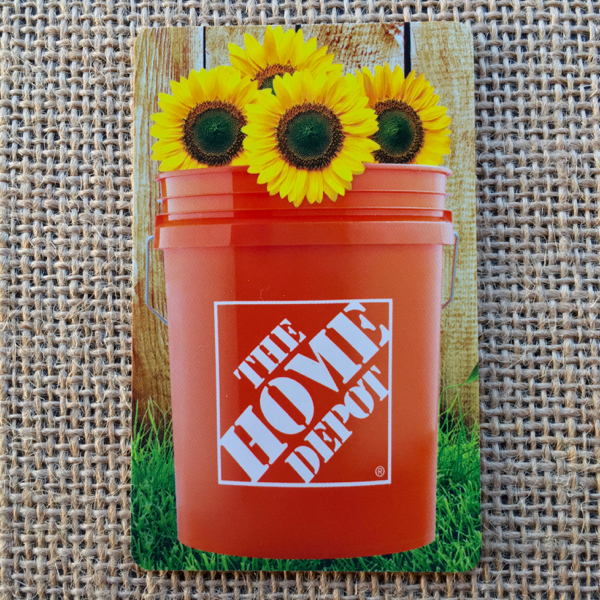 Tammy said: "It's best to use crop rotation.  Winter Rye and Hairy Vetch should provide much needed nitrogen for the corn.  You can also use the three sisters method.  Plant Beans and Pumpkins between the rows.  I hope this helps."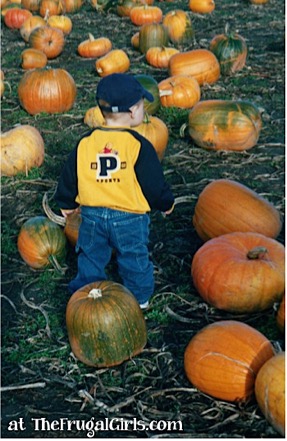 Debi said: "Grow it with green beans (they climb the stalks and aerate the roots) and squash (keeps away bugs and weeds).  This was called the three sisters method, because they did better together."
Marie said: "Have at least 16 stalks, preferably in a square formation.  Lots of water!"
Beth said: "The main tip I would give is plant multiple short rows together, rather than, say, two long rows.  They need to be kind of in a square-ish formation (as someone else mentioned) to best pollinate with each other.  I learned this the hard way."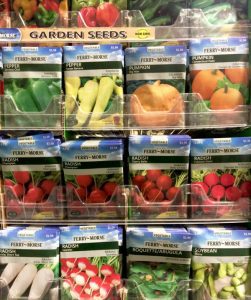 Emma said: "All of my info is tried and true.  Handed down generations.
1) Hoe out your rows.  You will need at least 4 for good pollination. 
2) Your mini trench needs to be about 3 or 4 inches deep.
3) Sprinkle fertilizer down your row.  I use 10-10-10 Fertilizer.
4) Walk down your rows dropping 3 seed every foot step or so.  Then lightly cover with your dirt.
5) If you don't have bees for pollinating, just shake the stalks when they start tosseling. That ensures each kernel is pollinated and will be full ears.
6) Don't use sevens dust, it will kill bees.
7) Plant just one kind if you don't want it to cross pollinate."
Frugal Tip: Did you know you can grow corn from your Popcorn Kernels?  Check out this fun tip…


Tara said: "My grandparents used to grow corn when they were in the farming business in Arkansas.  I remember it was hard for them when there was a drought, even with irrigation systems."
Susan said: "Corn does OK in raised gardens when you can plant the seeds deep enough.  You'll need full sun and plenty of water.  You must follow planting directions as written; plants need to be at least 12 inches apart in order for pollination to take place so you will get full ears of corn.
However, corn is one of those veggies that worms just love to invade.  So, if you want to get a good corn crop, you must spray the plants.  It is a lot of work, but nothing like going out into the garden and picking fresh corn and dropping them into the pot for supper."
Mark said: "I read a link somewhere that said to avoid worms, to rub Vaseline on the silk when it appears. Tried it and had no problem with worms!"
Frugal Tip:  Load up on FREE Gardening Supplies at Walmart with the Free Gift Cards you've earned here…

Jennifer said: "I plant my corn in Raised Garden Beds.  I use a "lasagna" gardening, or layered gardening technique when setting up my beds, providing plenty of nitrogen in the soil.

The biggest tip is plant the corn EARLY.  The earlier corn does not get worms like corn planted later in the season!  I use no pesticide on my corn when it's planted early and we harvest in June.  I plant my stalks close together (about 4-5 inches) and have no problems. Fresh from the garden corn is incredible."
Frugal Tip: Planning on growing your Corn in a raised bed?  Check out this easy step-by-step tutorial for how to make raised bed gardens…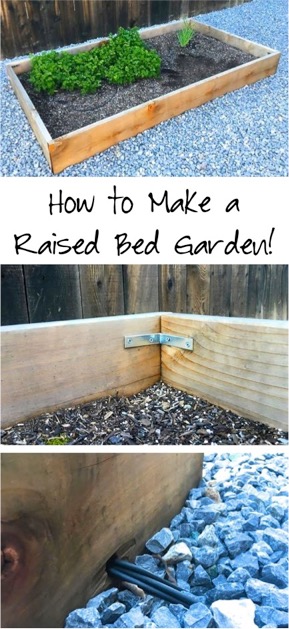 Starla said: "We grew corn in our back yard where we also had Chickens.  The corn grew like crazy.  Not much rain that season, but the chicken poop was amazing fertilizer!!  Once you cut it all down, don't try to grow it in the same place again for a couple of seasons!!"
Frugal Tip: Considering your own backyard chickens to help out with the fertilization?  Check this out…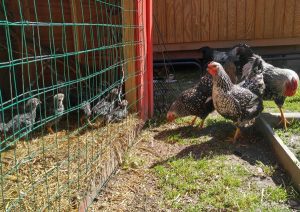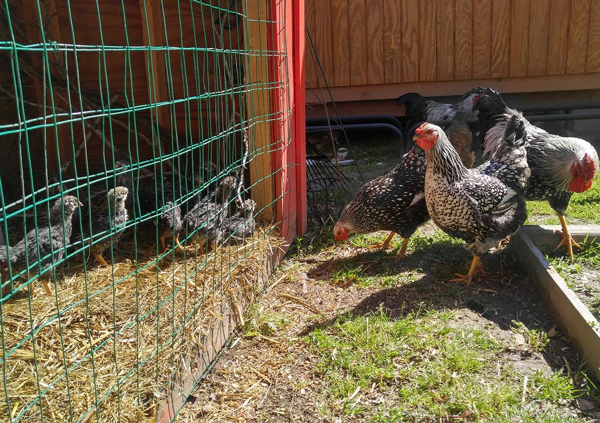 Dina said: "Cow poop!  No joke.  I'm in the city and had the best sweet corn ever in my yard, using poop from my dad's farm and lots of water.  Good luck!"
Frugal Tip: Keep that soil healthy with these DIY fertilizer hacks!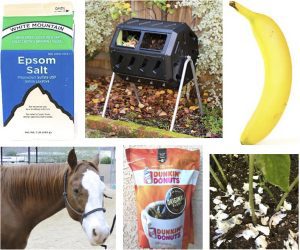 Fresh Corn Recipes:
Use your garden fresh Corn to make these delicious recipes…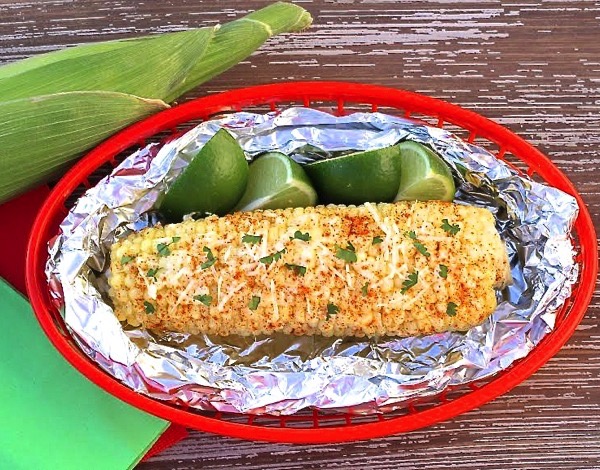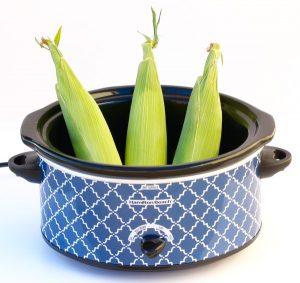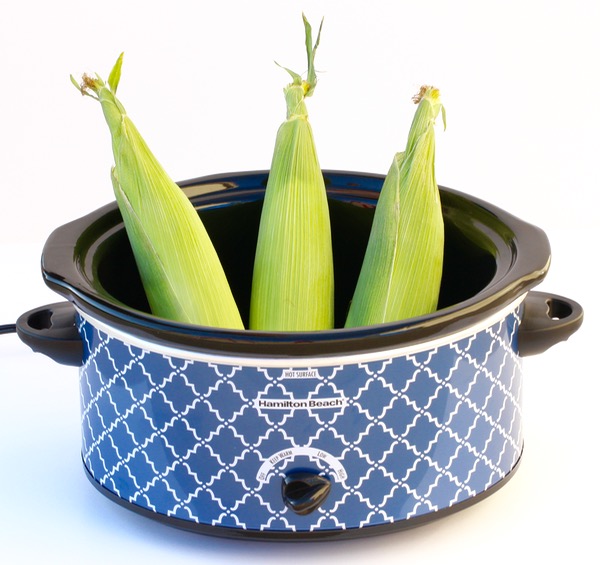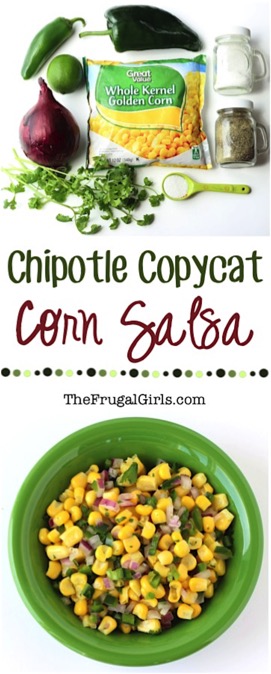 Got the gardening bug? Get yourself inspired with even more Easy Gardening Tips and Tricks…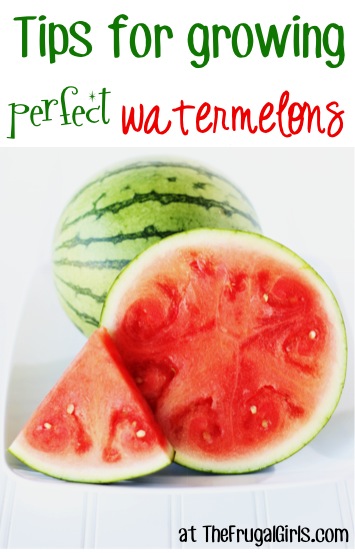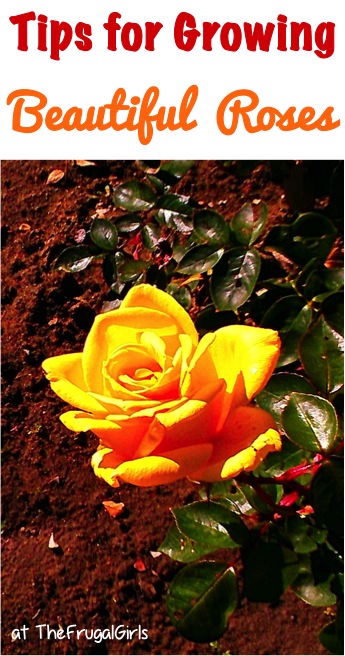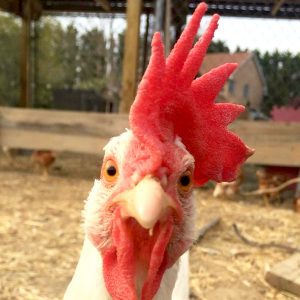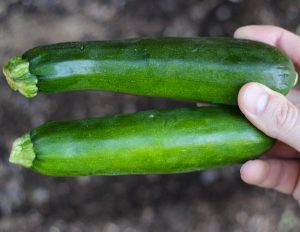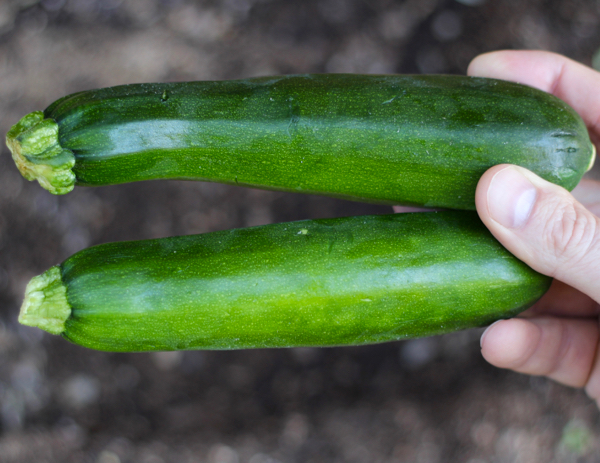 Want even more Frugal Inspiration for around Your Home?  Check out these Creative Tips:

Now that you've got all inspired with these fun Corn Gardening Tips, don't miss out!  Get all the latest fun new Frugal Girls Tips, Recipes + more right here…



Do YOU have any Corn Gardening Tips or tricks??
Leave a comment & share!