Whether you're dreaming of a walk down Waikiki Beach, catching a classic Hawaiian Luau, or searching for the best hidden gems, you'll love these top Oahu Things to Do!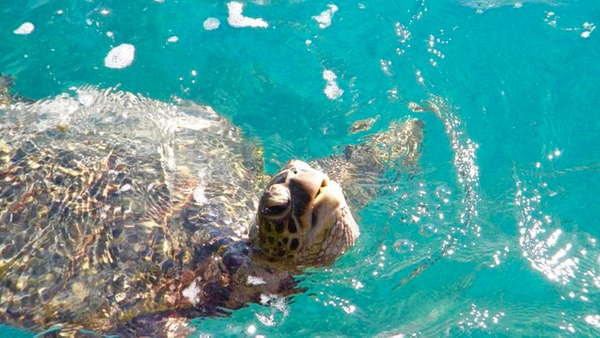 Planning a trip to Oahu?? Check out these Oahu Things to Do, shared by your frugal friends right here and on The Frugal Girls Facebook page.
It's time to start planning your dream Oahu vacation…
Related:
Oahu Things to Do
A special thanks to frugal friend Clairess for sharing this fun Oahu photo!
Leslie said: "Rent a car and just get lost! Best way to view the island… and the North Shore."
Casey said: "For those of us who like to save a few bucks when traveling there is the "Go Oahu" card. It'll get you into the Polynesian Cultural Center twice, an island tour, snorkeling at one of the famous reefs, a day's pass for the island trolly system, a day at a water park, hiking to Diamond Head, as well as a BIG coupon book. Definitely a must if it's your first time to the island and you want to experience all you can. Also, I would suggest trying to find Matsumoto Shave Ice. The very first shaved ice was made there and I swear you have never tasted such a good snow cone in your life. Get there early though. Their line is usually about an hour long but the wait is definitely worth it."
Heather said: "I lived there for four years on Schofield Baracks, and my faves are Bellows Beach, and shaved ice!
Robin said: "Eat shaved ice on the north shore, half the price of the ice in Waikiki…"
Jillian said: "Oh eat at Lulu's on Waikiki. Ask to sit overlooking the street and you can watch them light the torches if you're there at sunset… and order the Loco Moco!"
Hilary said: "Eat at Nico's & get the Marlin Burger — best thing ever & I hate fish!!!!!!"
Christina said: "Shrimp Shack – big yellow truck on the windward side of Oahu. Say hello to Irene!"
Candace said: "Boots & Kimo's Homestyle Kitchen in Kailua is famous for their macadamia nut pancake syrup. AMAZING!!  Also, try the garlic cheese balls at Da Big Kahuna in Waikiki. I'm surprised no one's mentioned Leonard's Malasadas!"
Angie said: "Eat at Duke's… great food, drinks, and experience!"
Emily said: "I lived there for three years – it was amazing.

   I recommend: Pali Lookout; driving all the way around the island; any and all of the shrimp trucks on the North Shore; Ko'Olina Beach and Ala Moana Beach Park (both are great for small children); Hilo Hattie; Wahoo's Fish Tacos in Honolulu; and any of the Korean BBQ places (so good!). Honestly, if I get to go back, the whole trip will be centered around eating! Definitely hit up Haleiwa and Matsumodo's Shave Ice.  It really is the best, especially w/ice cream in it.  For souvenir shopping, go to the flea market at the stadium or Walmart. Prices are much better there than in Waikiki/Honolulu.  Ala Moana Mall is pretty great, too!  I'll stop now, I could go on all day."

Shelly said: "Black Point… go swimming at the saltwater pool… but you have sneak around the gate…"
Heather said: "See Waimea Falls."
Alana said: "Diamond Head ,and go to The Dole Pineapple Farm."
Beth said: "Oahu Things to Do?  The Dole Pineapple Plantation and Macadamia Factory. ALL the beaches and local restaurants are fabulous! The whole island is breathtaking!"
Bruno said: "Pearl Harbor, Waikiki Beach/shopping area, Diamond Head….it is a neat place."
Brandy said: "Definitely Pearl Harbor!!!! The island is beautiful!"
Teresa said: "A must do – helicopter ride to view the island, it is an unforgettable experience for sure. You can view waterfalls, craters, and the USS Arizona/Pear Harbor."
Nichole said: "We took a city tour and it was awesome cause it took in a lot of places you normally wouldn't see."
Claire said: "Go to the Punch Bowl."
Rikkie said: "See Turtle Cove."
Krista said: "Hanauma Bay snorkeling."
Tee said: "Do the North Shore."
Frugal Oahu Tip: Don't forget to cash in your Swagbucks for Free Gas Cards, Free Hotels, and Free Airfare, too!
Planning on visiting more than one Hawaiian Island?  Check out more fun tips below…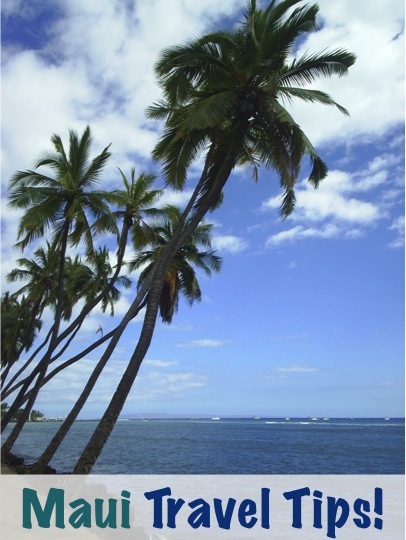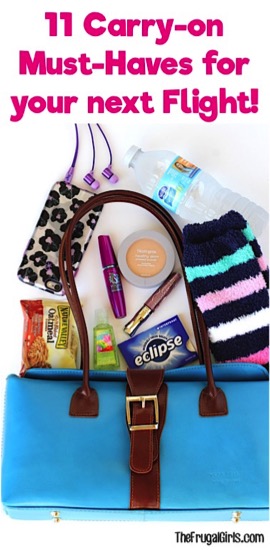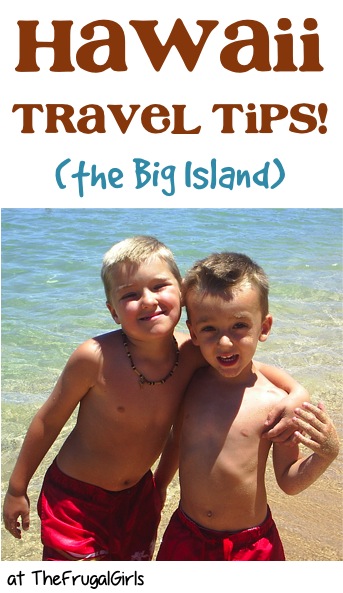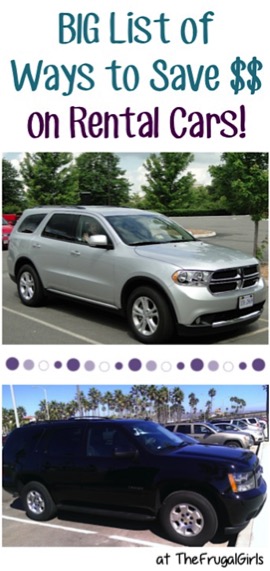 Don't Miss Anything!!  Check out all the latest Frugal Girls Travel Tips, Recipes + More…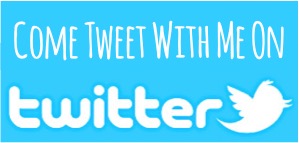 So… have YOU every been to Oahu before?
What are some of your favorite Oahu Things to Do?
Leave a comment & share!