Your next move doesn't need to break the bank! Check out these Frugal Moving Tips and Tricks to save money, time, and sanity!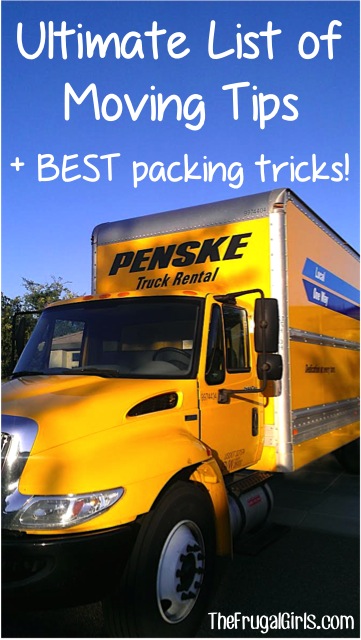 Are you planning a move?  Whether it's across town or across the country, you'll love these Frugal Moving Tips and creative tricks to keep as much cash in your wallet as possible!
There are so many ways to save BIG when moving, and tricks for packing your belongings in a way they'll stay protected.  Grab a paper and pen, and get ready to take some notes with these fun tips!
I received the following question from frugal friend Lena…
"I am moving on March 1st, and would love some frugal ideas and tips for moving on a budget.  Any suggestions??"
Frugal Moving Tips
Find all the best Tips and Tricks in the comments below!

Do you have any Frugal Moving Tips or tricks for moving on a budget??  Leave a comment and share!