I may get
paid
for ads or purchases made through links in this post.
Are you wondering where to stay in Flagstaff AZ? I've got just the place!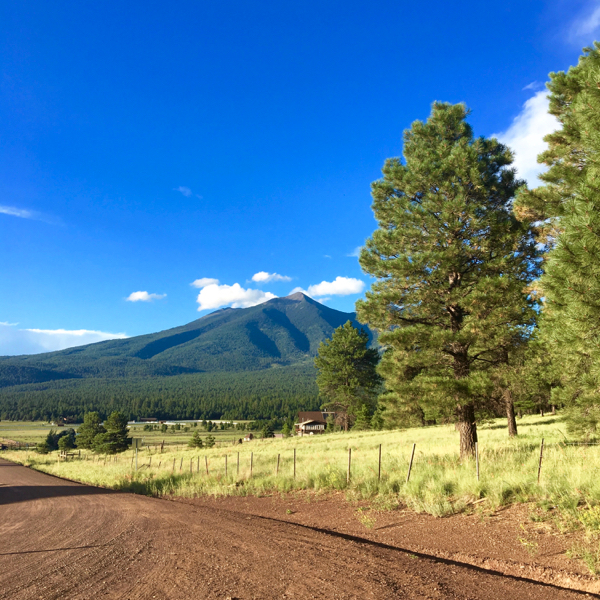 A BIG thanks to the Hampton Inn & Suites Flagstaff East for sponsoring this post, so I could share about my fun stay in Flagstaff with you!
Living in Phoenix, I love to take the short drive up to Flagstaff for the cool mountain air in the Summer and the serene snow in the Winter. When I say mountain air, I really mean mountain air. Flagstaff is nestled at the base of the San Francisco Peaks and sits way up high at 7,000 feet. The mountains are stunning in any season, and you can see them from literally hundreds of miles in all directions.
Finding where to stay in Flagstaff AZ can be a tough decision. With so many choices, which ones are worth giving a try?
Check out my top choice and favorite place to stay in Flagstaff AZ here…
Where To Stay In Flagstaff AZ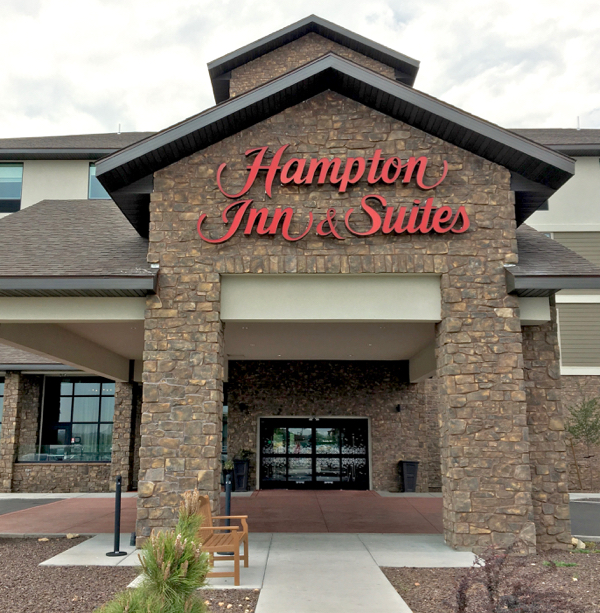 So where should you stay? I recommend the Hampton Inn & Suites Flagstaff East with it's centralized location near I-40! It really is close to everything… with easy access to restaurants, shopping, and the best outdoor activities you'll find in Northern Arizona!
The hotel recently opened and let me tell you… it is brand new BEAUTIFUL! With a gorgeous lobby, chic rooms and easy access to everything you plan to do in and around Flagstaff, you'll love your stay here!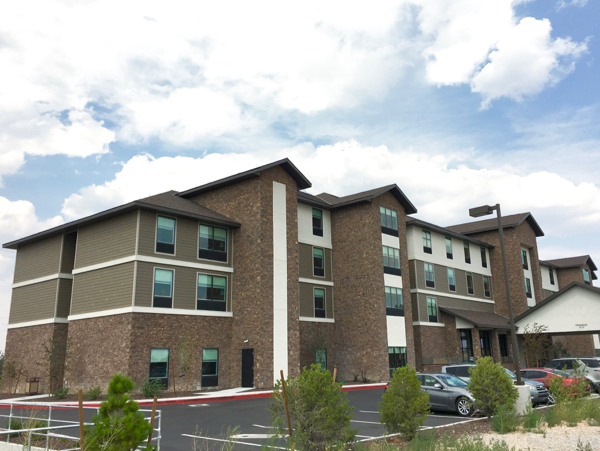 Clean, Crisp Rooms…
The lovely spacious rooms are a beautiful home away from home for your next vacation… they're crisp, clean, and stunning! Just take a peek here…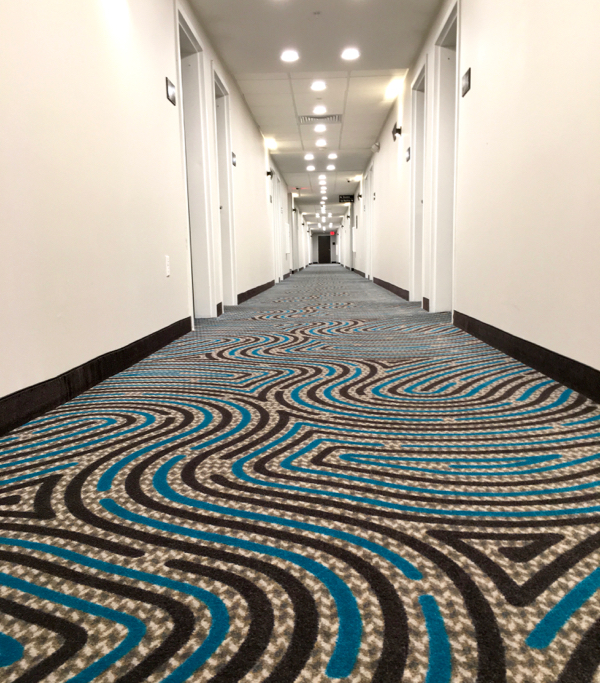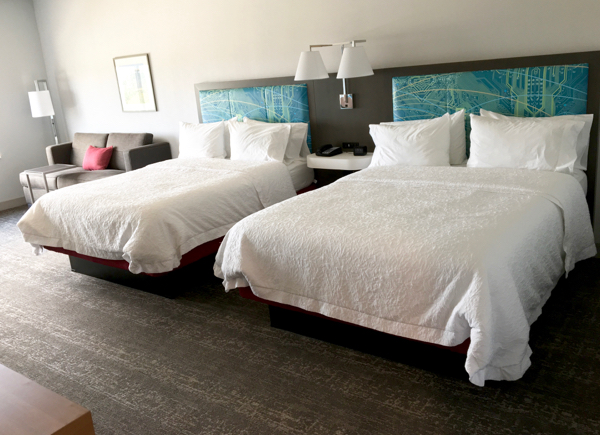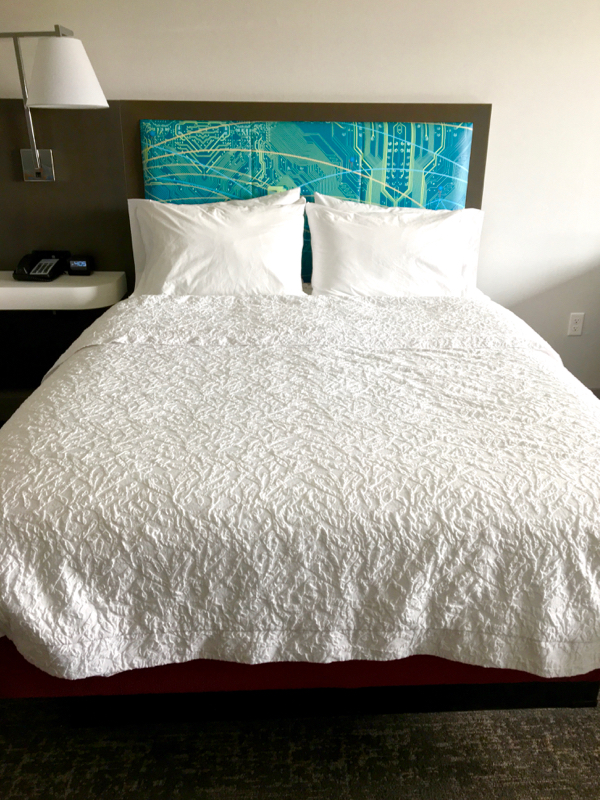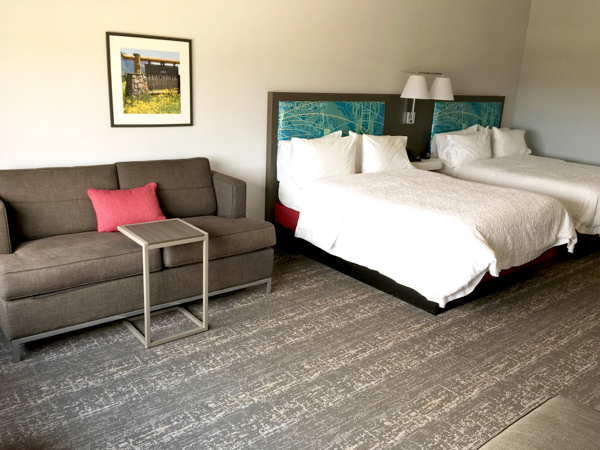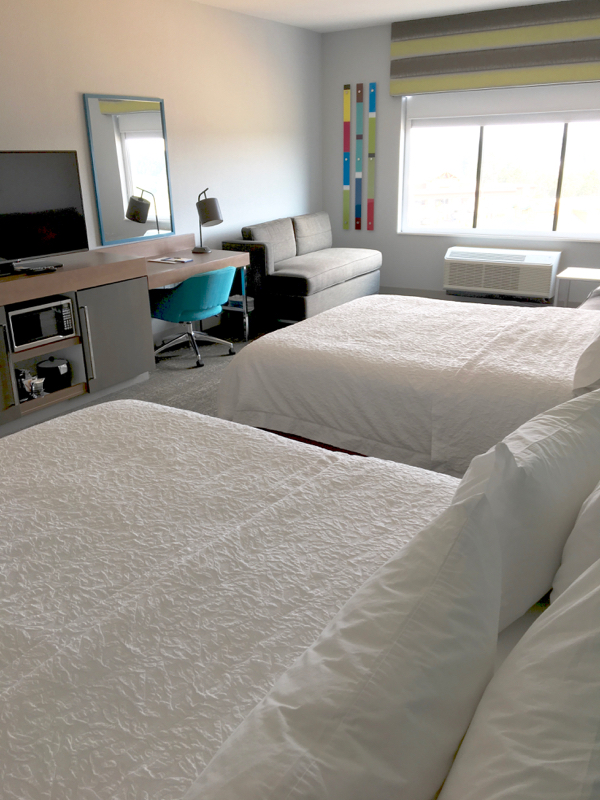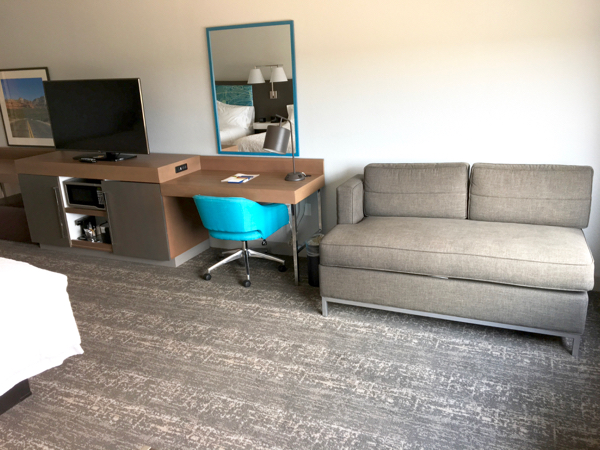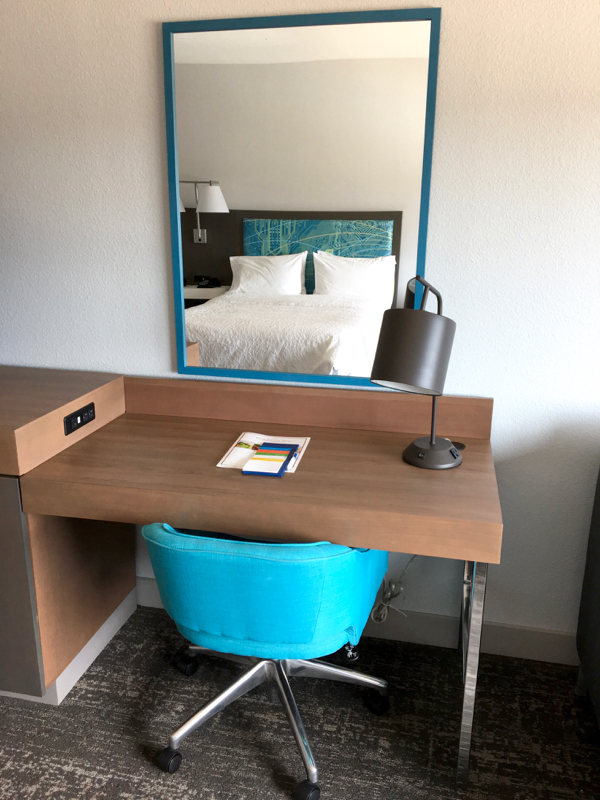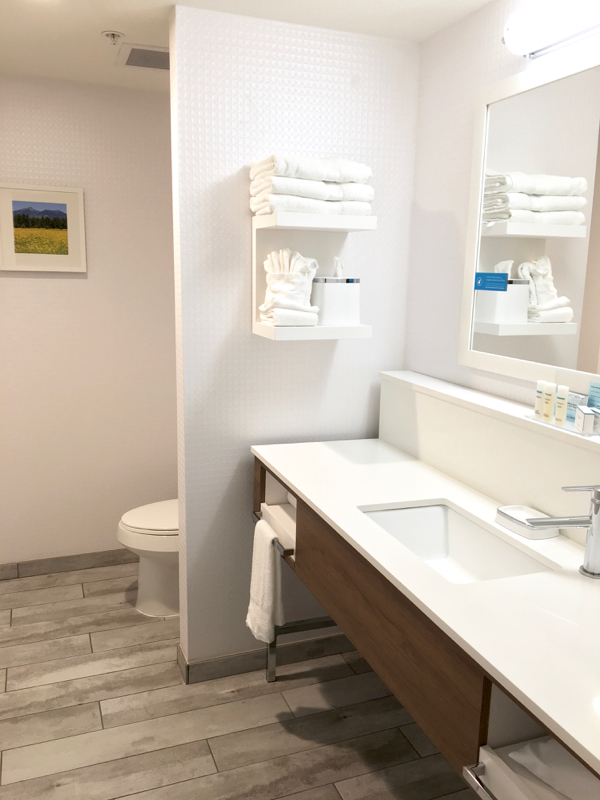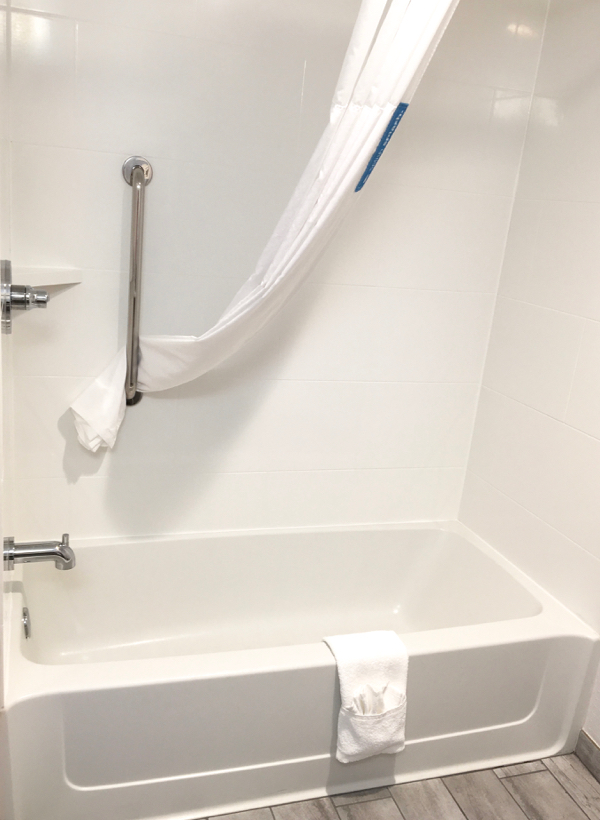 Hot Breakfast Buffet Included:
Before you head out for some Flagstaff fun, be sure to take advantage of the complimentary Hot Breakfast Buffet… the delicious free breakfast really is the perfect way to start your day!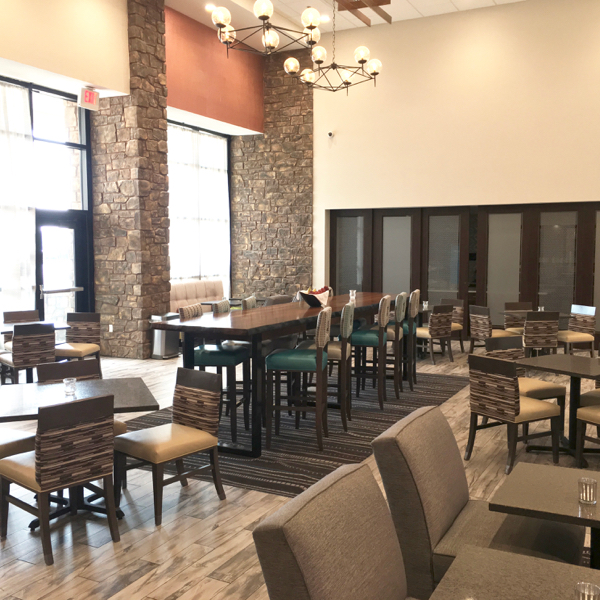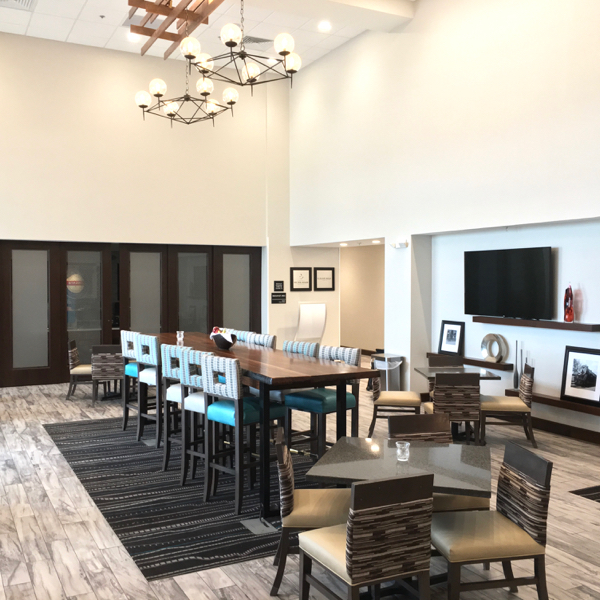 You can even enjoy complimentary coffee and tea in the lobby all day long! I took a hot cup of coffee to-go out to the Flagstaff woods… yum!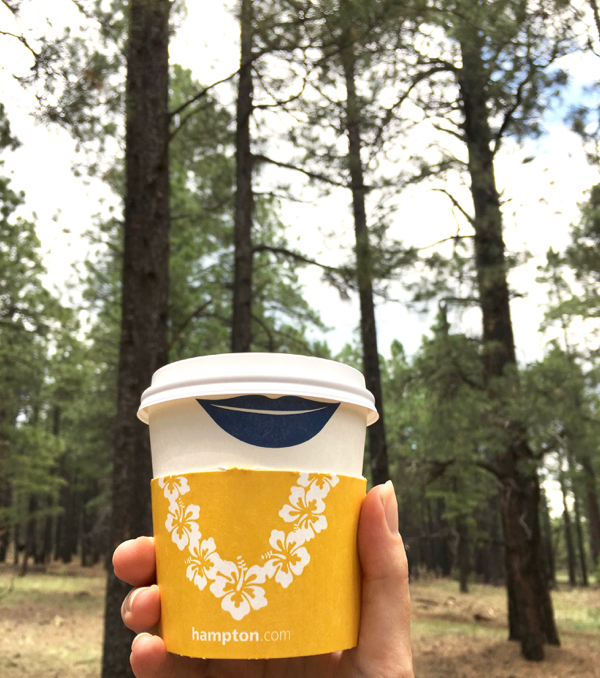 You'll also enjoy great Customer Service, Free WiFi in your room, and easy Free Parking at the Hampton Inn & Suites Flagstaff East!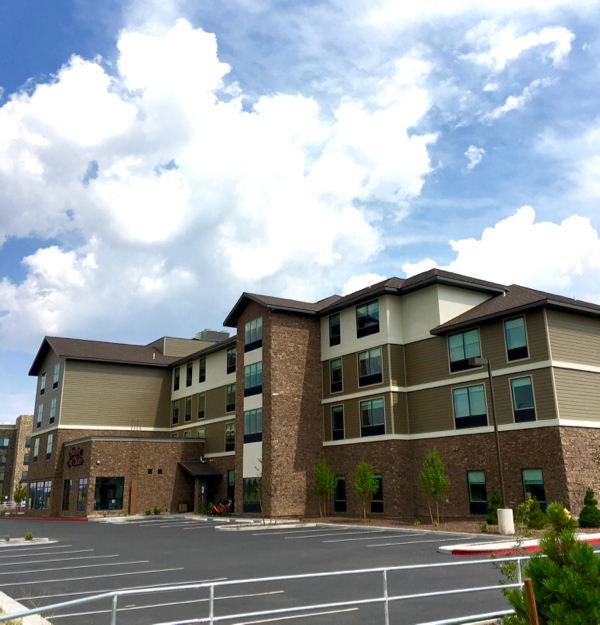 If you're staying for awhile, there is an in-room Refrigerator and Microwave, an Exercise Room, and Coin Laundry available, too! I loved using the treadmill to stretch my legs after driving.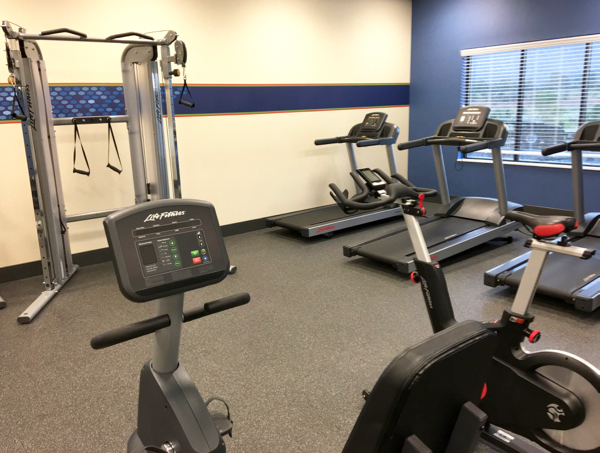 Indoor Pool and Hot Tub with Mountain Views:
We also loved the Indoor Pool and Hot Tub with beautiful mountain views. It's the perfect way to relax and unwind after a day of adventures out and about in Flagstaff!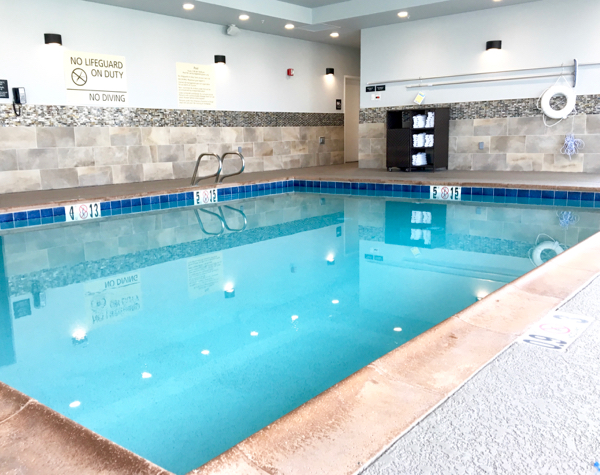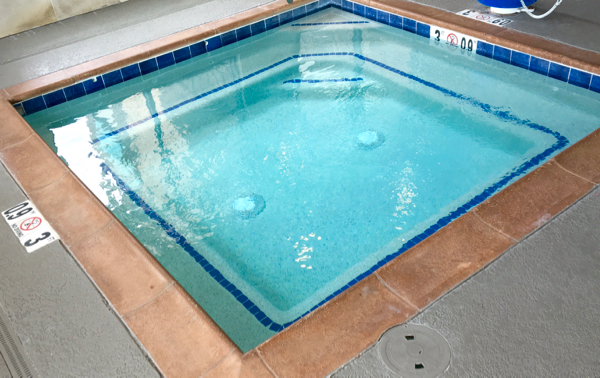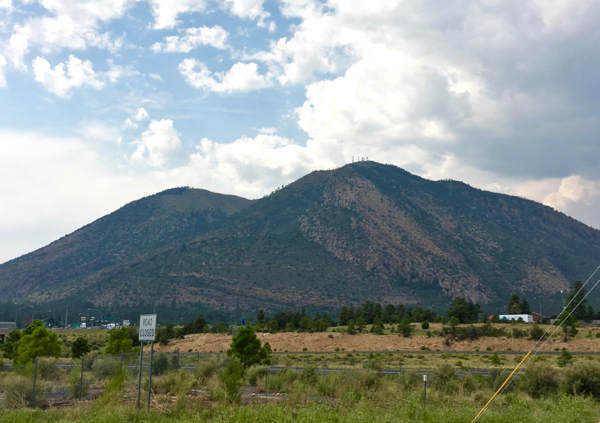 One of the Hampton Inn & Suites Flagstaff East's most appealing features is that it is in such a convenient location. The centralized location is perfect for all the activities available around Flagstaff!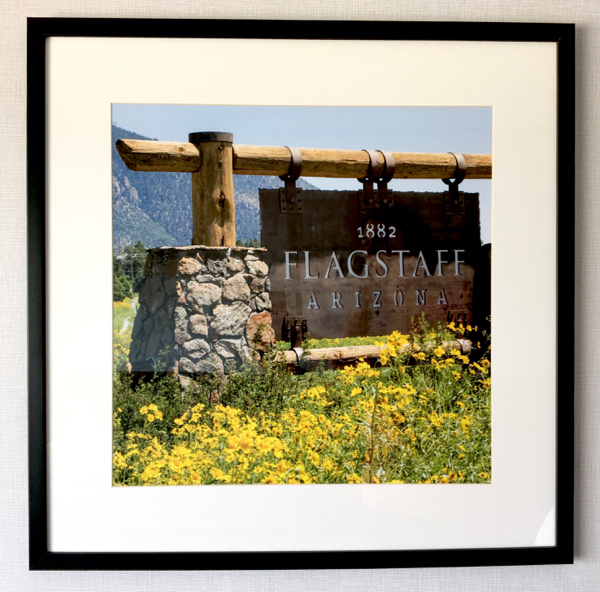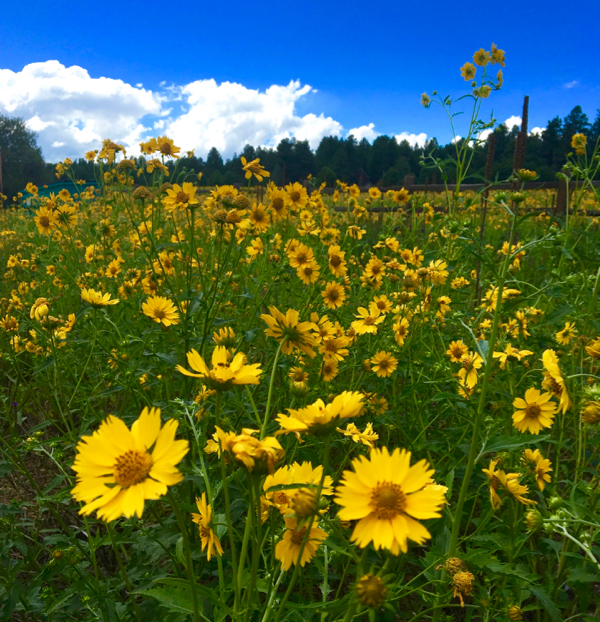 What To Do in Flagstaff:
So as you can see… the recently opened Hampton Inn & Suites Flagstaff East is the perfect spot for your Flagstaff stay for so many reasons! It's my top choice to stay at when heading to the south rim of the Grand Canyon. Did you know it's only 90 miles to the Grand Canyon from Flagstaff?
Not only is it a convenient place to stay when visiting the Grand Canyon or the stunning Red Rocks of Sedona, you'll also love visiting the Lowell Observatory (where Pluto was discovered), exploring the ancient ruins at Walnut Canyon and Wupatki, or the Montezuma Castle Cliff Dwellings during your stay at the Hampton.
Plus… one of my very favorite things to do in Flagstaff is to head out on the gorgeous country roads and enjoy some time out in the peaceful woods with my family. We love to drop the tailgate and grill up something tasty, then enjoy some yummy S'Mores.
So there you have it… now you know where to stay in Flagstaff AZ! The recently opened Hampton Inn & Suites Flagstaff East truly is the best spot for your Flagstaff stay! For availability and booking reservations, go here.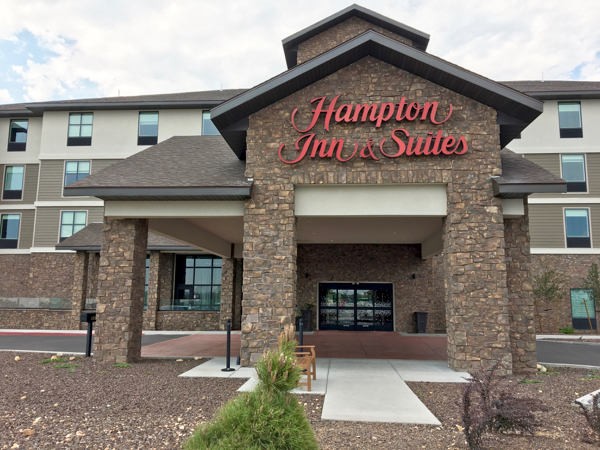 Thanks again to to the Hampton Inn & Suites East Flagstaff for sponsoring this post!
I have even more fun Arizona travel tips I know you'll love. Start dreaming of your next vacation with these frugal travel tips…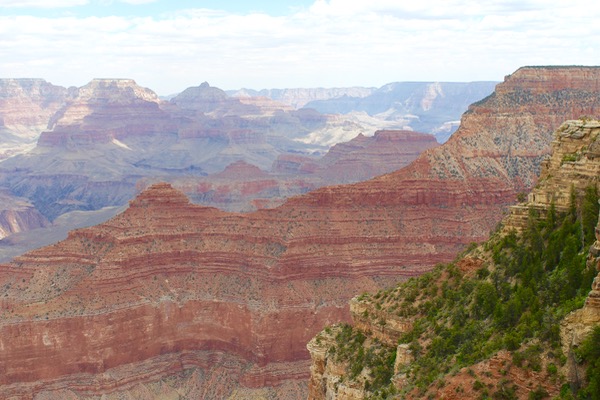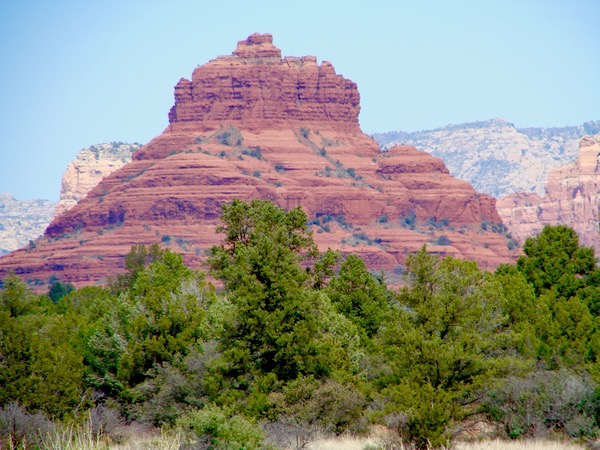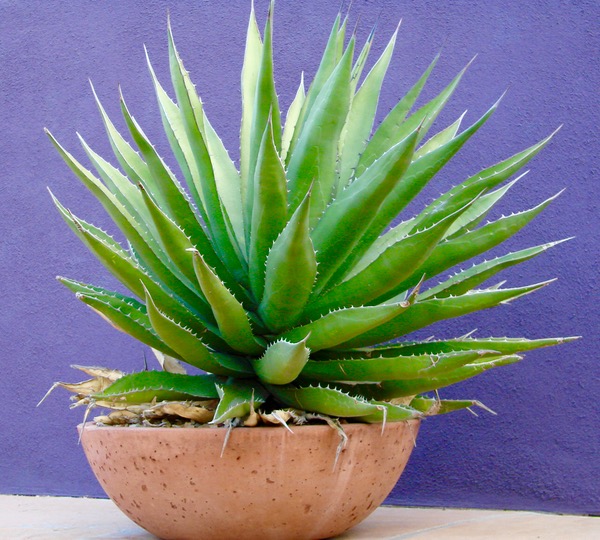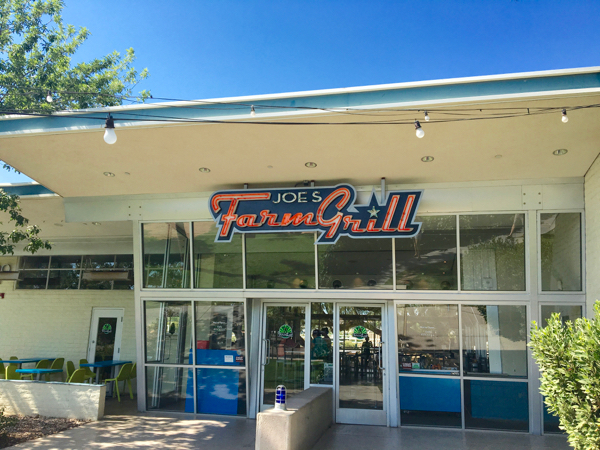 35 Tucson Travel Tips – Best Things to do in Tucson Arizona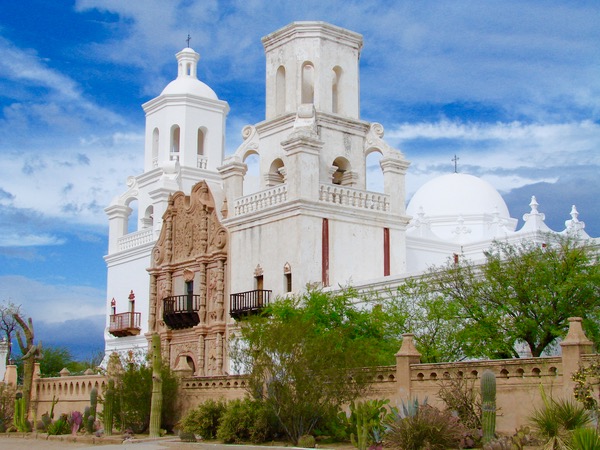 Have you ever visited Flagstaff Arizona before?
Leave a comment and share…