I may get
paid
for ads or purchases made through links in this post.
If you're planning a road trip with the kiddos, plan ahead and keep those busy hands occupied with these Ways To Entertain Kids on a Trip!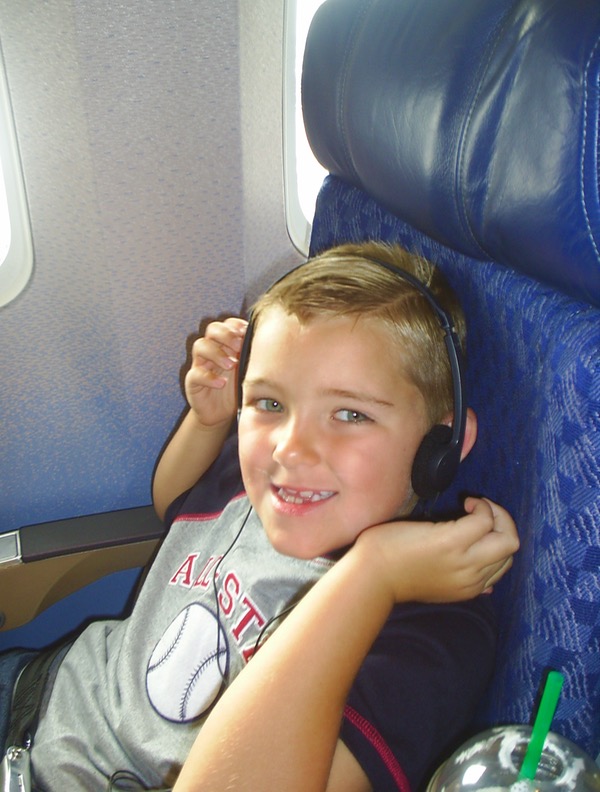 Planning a trip?  Check out these creative Ways To Entertain Kids on a Trip, perfect for your next vacation or road trip!
Your frugal friends are here to the rescue.  Check out these creative ways to entertain kids in the car, in the hotel and even on airplane rides, shared by your frugal friends right here…
Related:
Ways To Entertain Kids on a Trip
Margo said: "A good one if you are driving after dark is light sticks! Usually occupied my kids for about 2 hours (no kidding!)… and you'll be entertained by the very weird looks of other drivers! LOL!"
Aisha said: "Hand held toys, goldfish, juice boxes, sandwiches and NAPS!"
Carilyn said: "I have a 3 year old daughter and I have found that she really enjoys looking for specific things. On a 5 hour car ride, we had her look for and point out all of the yield signs. That kept her busy for quite awhile. We also have her look for animals. Cows and horses are everywhere!"
Julie said: "Portable handheld games. You can buy some such as UNO, Scrabble, and other games for younger kids, such as Spongebob at Walmart."
Katharine said: "I travel across the country ALL the time with my now 16 month old. Bring a DVD player that plays quietly without earplugs. She loved watching Tangled!"
Jennifer said: "Pack your sense of humor. I drove from Illinois to North Dakota with just turned 4 year old twins and a 3 week old (alone – to go see Daddy). I think the portable DVD player was the most amazing thing ever. Cartoons for many hundred miles. Ahhhhhhh."
Toni said: "DVD players with favorite movies or shows, maybe rent a new one they've been wanting to see, snacks, a few small toys, and stuff to color."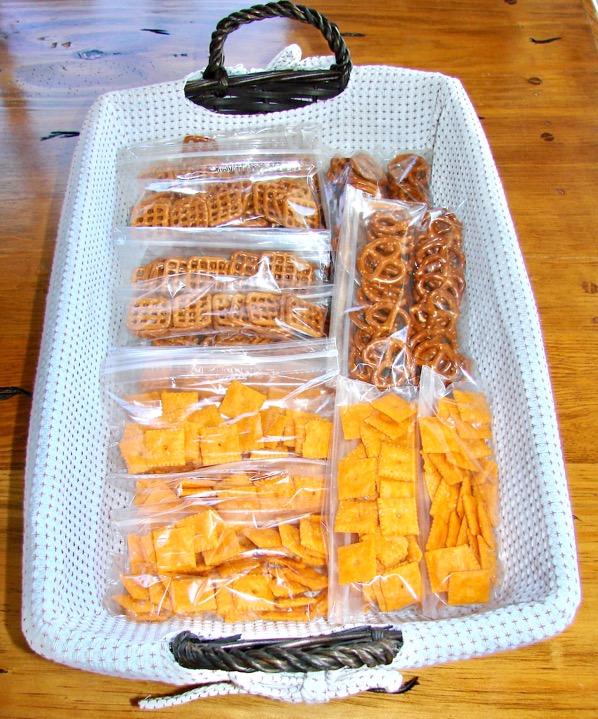 Monica said: "We take a portable DVD player and rent a new Redbox movie on the drive there…return it at our destination, and get a new one on the drive home. My kids will pay closer attention to a new movie (therefore staying quiet longer) than a movie they have seen 10 times. Works out really well when you can get a free rental to do this!"
Kim said: "DVD's, portable games, Nintendo DS, coloring books, snacks and beverages. Pillows & blankets to encourage sleep. Play interactive road games like license plates…guessing what vanity plates say or finding plates from every state. Noticing …every yellow car and shouting "bee sting" (my granddaughter taught me that one). Or pick a different odd color and a different name. Notice various things on billboards."
Cyndi said: "We play the old-fashioned "Car Trip" games like the ABC game (where you find words on signs in order according to the alphabet like "Exit" for E.) The Car Tag game where you try to find a car license plate from each state.
For the younger one, we play the color game where you pick a color and then count how many vehicles go by in that color. This last trip we a new game… we counted different types of trucks – car carrier trucks, bucket trucks, fire trucks, dump trucks, garbage trucks, etc. Lots of fun. (Of course we still have the modern stand-byes of video games and DVD players & movies too, as well as lots of kids music CD's)."
Julie said: "Have a portable DVD player, music (kid friendly), activity books (coloring books, word finds, etc…), and play games such as I spy." 😀
Rachel said: "I'm going on a road trip next week, and I'm taking a portable DVD player, a Leapster Explorer, and the Printable Car Trip Bingo Cards that were posted on The Frugal Girls. Plus, I'm leaving at night, so hopefully the kids will sleep at least half the time! P.S. – I played "I spy" when I was a kid. Hoping it works!"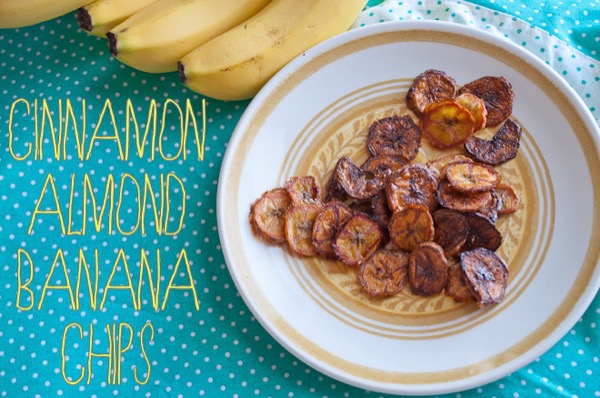 Sheila said: "I traveled with 3 kids under the age of 5 by myself from the island of Guam to Virginia. Give each child a small backpack & include coloring book & crayons or a magna doodle, a few books, and some small plastic animals or other small toys that they can use their imagination with and be fairly quiet so they don't disturb other passengers on the flight."
Hollie said: "We give our kids (3 & 2) special snacks and water to drink, as well as a Magna Doodle, books, and a Leapster laptop. – The Magna Doodle is great because the pen is attached with a string so they can't drop it on the floor and there isn't any mess like with markers."
Danielle said: "The AAA Club has great games like Travel Bingo. Also, if you get a couple of plastic TV trays from the dollar store, they could play games such as Travel Connect 4, Travel Checkers, do some coloring, etc… not to mention it makes for less mess while eating!"
Tina said: "Best idea ever is using a cookie sheet for their lap. It keeps the pencils from rolling onto the floor, easy cleanups with a wipe, they can have their snacks on it, they can play with toys, set a book on it, anything goes. My girls are 9 & 7 and they still use them on our 23 hour drives to Grandma's house, and they like them on shorter trips too."
Jeannine said: "I used to travel 1,500 miles with two small children twice a year. Get little book bags for each child. Put small fun snacks and a bunch of dollar store goodies, like coloring books, activity books and small toys. However, these days, so many people have portable DVD players… so use a portable DVD player if you have one."
Natasha said: "We do a lot of car traveling, so I try to travel at night so they sleep. I agree with the goodie bags and games too! I like peace and quiet on the drive, so the handheld games, e-books and movies keeps it peaceful."
Lynn said: "Bring small gifts from the dollar store…wrapped. Every so often when they have been good, they get a gift!"
Anita said: "When we took our kids to Colorado from Indiana a few years ago, I put together 100 mile bags. Little goodie bags with treats in them. If they were good with no arguing, they got a bag each 100 miles we traveled."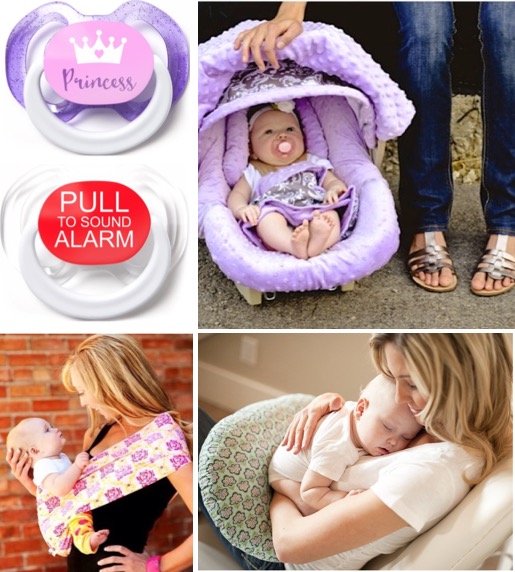 Heidi said: "One great tip we used on our last 18 hour road trip – and we plan to do again this year. I went out and bought dollar store items and wrapped them in tissue paper for each child. Every time we finished a stop for gas or to use the bathroom they got to reach in their bag of gifts and open up one item.
Some were games for the trip, some were just fun toys, but they definitely got a kick out of that. Along with the wrapped dollar store gifts, each child had their own iPod, and Nintendo DS, and they took turns watching movies on the portable DVD player – headphones are a must have!"
Julie said: "Take a plastic container (such as a an empty quart of applesauce), and put maybe 20 tiny toys in it (things from Polly Pockets, etc.). Before you put the toys in the container, take a picture of them all and print it out on one sheet. Then put the toys in the container and fill it 3/4 with rice.
When you put the lid on, make sure it is secure (I used duct tape). Give them the picture and make them find the things by turning the container around. My kids really liked this."
Sandi said: "Crazy things entertained my kids. The sticky post it notes even for the ones who can't write. Mine loved the sticking and resticking. lol"
Drea said: "Get a variety pack of 100 pipe cleaners! Make people, silly glasses, crowns, etc! Also a bag of Mom's surprise, doled out along the way, from the party store or dollar store.
Use your library to get stories on CD. I recommend Adventures in Odyssey! These worked pretty well for a two and a half week road trip, combined with movies on the laptop, and my husband's method of alternating mega-driving days, and short driving days with sight-seeing stops."
Heather said: "A yarn ball or a spool of ribbon actually kills a lot of time. If you have a young kid (not too young), just poke a little piece out of something or from the front seat and let them keep pulling and pulling. Tie a lolly or plastic animal on the end. Older kids like to toss it back and forth, and wind it around things.
Throw it away at the next rest stop. No mess no fuss but something you never get to do–just unwind a whole ball of string!"
Katie said: "Pack magnet books!"
Alison said: "I bought a small cookie sheet and some magnetic letters from the dollar store and a package of felt from the craft store. I hot glued a piece of felt to one side of the cookie sheet, and then used the other pieces to cut out shapes and little animals.
One side can be used to stick the felt shapes on to make a picture, and the other side for letter magnets! This buys me a good hour or so of quiet. Also, the dollar spot at Target has tons of little books and small toys that you can put into a bag special for the trip. Just make sure you ration them to maximize your time!"
Denise said: "First bit of advice is plan out your trip with an atlas. You know, those things that are bound with roads on them. 😉 Find rest stops along the way and figure out how many times you will need to stop.
My kids are 1 1/2, 3 1/2 and 5 1/2. … We have found that we can usually make it 3 hours without a stop and sometimes push it to 4 hours. Plan a nice long stop if you can, with time to run around. We try to stop for at least 30 minutes.
We eat, use the bathroom, and if there is no playground… just chase the kids as hard as we can. Also, if you are going on a trip where it is still cold, then look for fast food places with indoor playgrounds. McDonald's still has some and Chick Fil A has some nice ones. Oh and LOTS of water. I keep 2 cups per kid with them, so we never run out and have to stop."
Nicole said: "I travel alone with my triplets (now 2 years old) from Ohio to Louisiana about 4 times a year. I travel with a variety of DVD's, a bag of books, 3 Magna Doodles, snacks and juice boxes. We stop every 3-4 hours for a break.
They love stopping at rest area's because they can run, but I also know where all the McD's PlayPlaces are on our route. There is actually an iPhone app that called "PlayPlaces" that will tell you where to find them. I also use a free iPhone app called "Parks n Rec" that tells me where I can find a public park with a playground. DON'T forget to pack the hand sanitizer… LOL"
Angela said: "We traveled from Colorado to Indiana w/4 boys ranging from 10-2. Pop Tarts & granola bars for breakfast, along w/an apple or banana, a soft-sided cooler with lunchmeat & cheese held lunch & we stopped for a fast food dinner. Everyone had a water bottle I refilled at every stop.
I packed kid mix, the same concept as Chex Mix but w/o seasoning (Cheerios, Kix, Goldfish-the colored ones were fun, pretzels & gummy bears) as a surprise snack for everyone.
For toys/games we had 2 DVD players w/headphones, 1 player for each row of kids, colored pencils, coloring books, plain white paper, reading books, dollar store toys (puzzle books, the little metal ball maze things, cards, cars & fake Transformers, etc), a clipboard or hard book to use as a clipboard to color/draw on top of, BATTERIES, a small pillow & blanket for each kid, etc…"
Natalie said: "We travel across the country every summer with 4 kids! The key for us is to leave early in the morning (4 or 4:30). They are still very sleepy, and we can usually make it until 8 or so before they want to really wake up! I just returned from the library where I borrowed 4 new series of books on CD.
All 4 kids will listen to them, and it doesn't cost me a dime! When we get bored, we get a Redbox so we can watch a new movie and then return it at our next destination. Giving the kids a map to track your travels is nice, and a cooler full of food. Instead of stopping to eat in a restaurant, we bring our picnic out and let the kids run.
We save money, eat better food, and don't spend our rest time sitting at a restaurant waiting!"
Cheri said: "Our must have in our bag is our iPad. With the iPad, the kids have so many options. They can play games, read, watch movies, and even watch live TV through the DISH Remote Access app. With a Sling Adapter hooked up to my DISH receiver, the kids have access to all our subscription channels live anywhere we can get a Wi-Fi or 3G connection."
Heather said: "When I took my son to Morocco I bought a small pop up tent and the long waits at the airport (he was 1 1/2 at the time) I could put his toys in it, it had a fabric floor and he played in it for hours. Even while in Morocco we set it up in our room it made him feel at home."
Stacey said: "Okay, so it won't keep the kids busy, but it will give you some sanity. My mom would give us a roll of dimes for spending money. She would then take a dime away every time we asked: are we there yet? Let me tell you, it only took two dimes before we didn't say it again lol!"
Now… check out even more Must Have Tips for Your Next Vacation…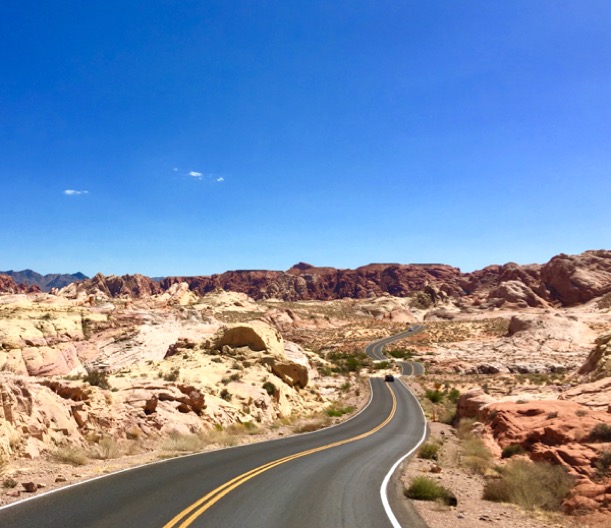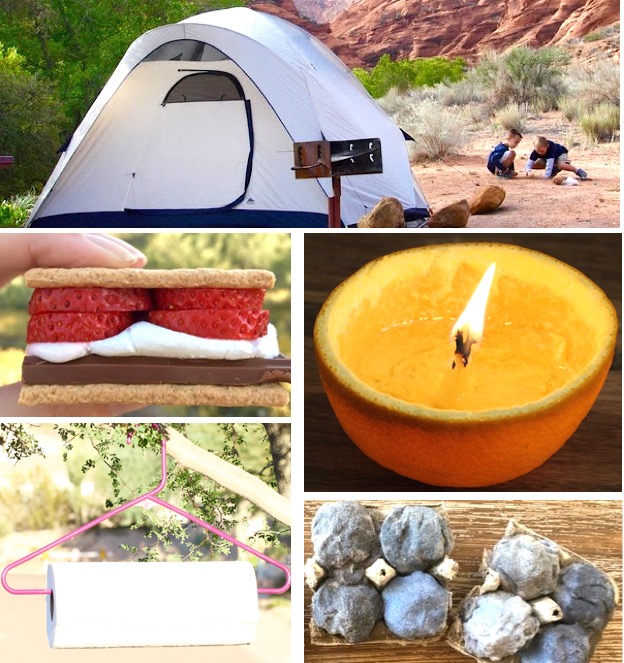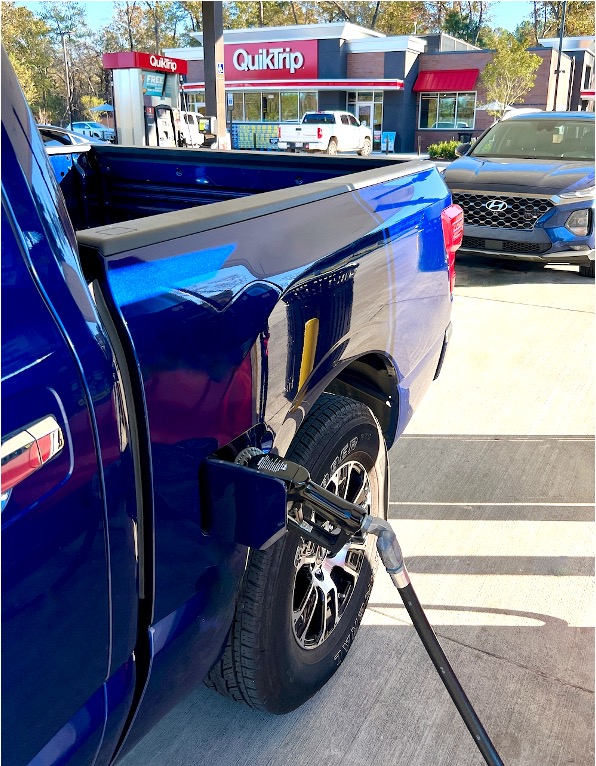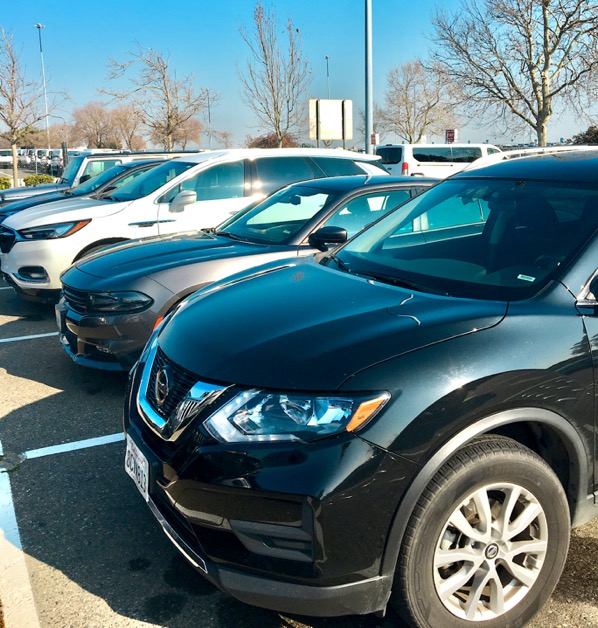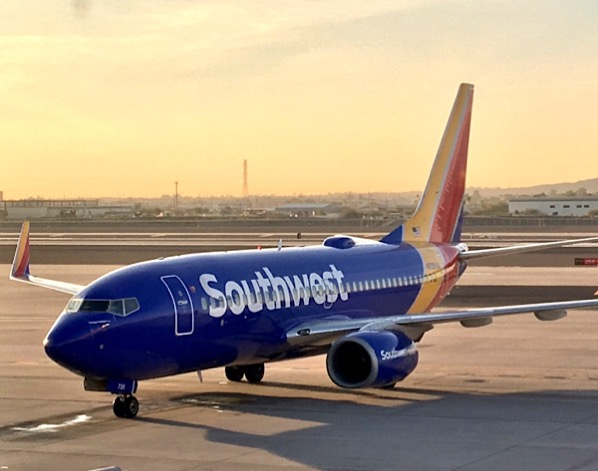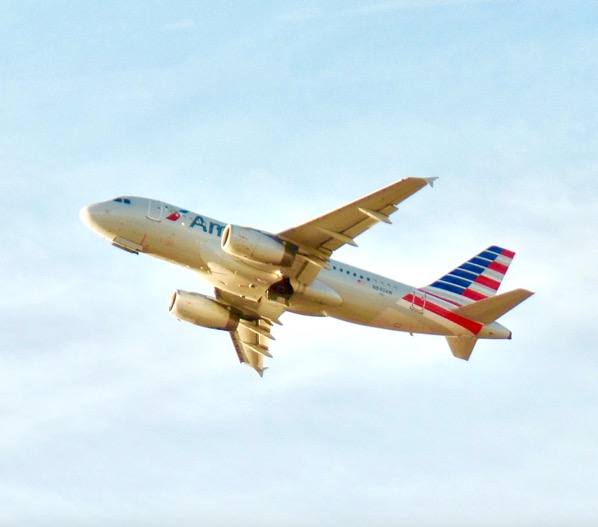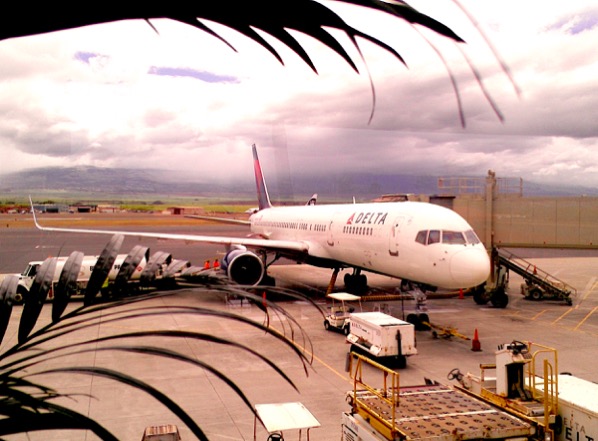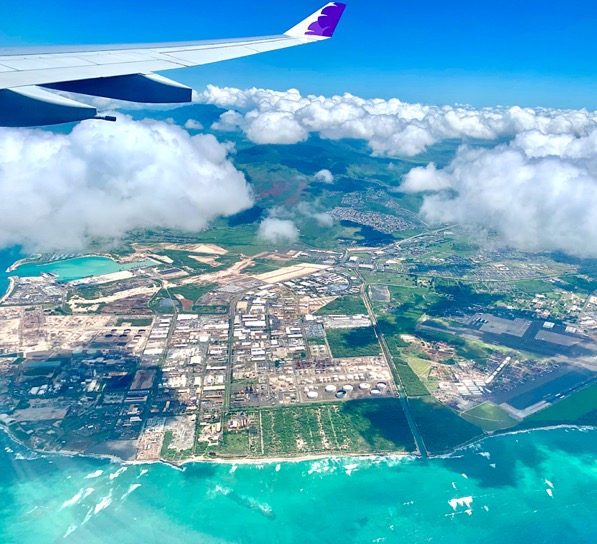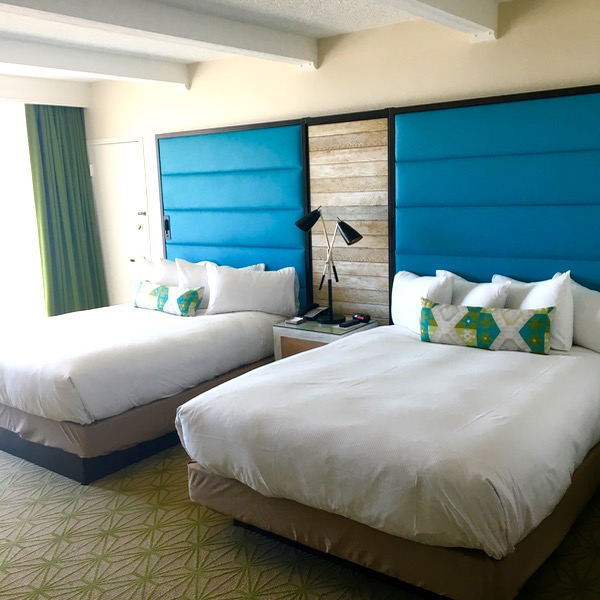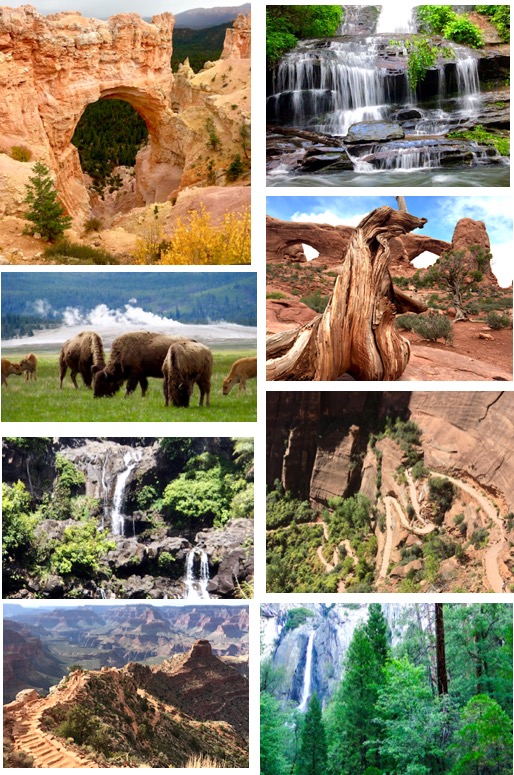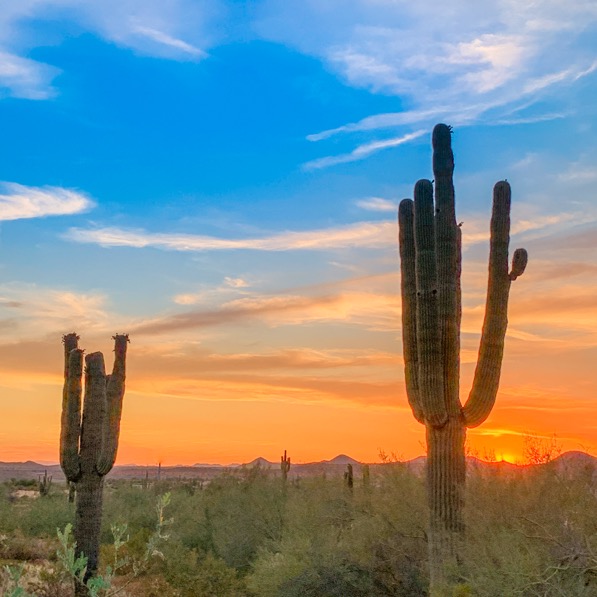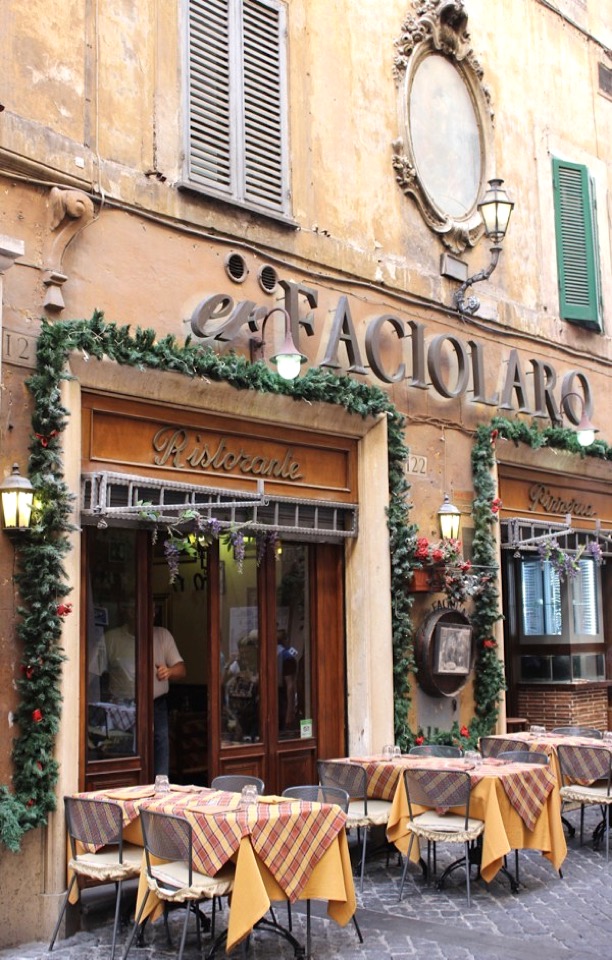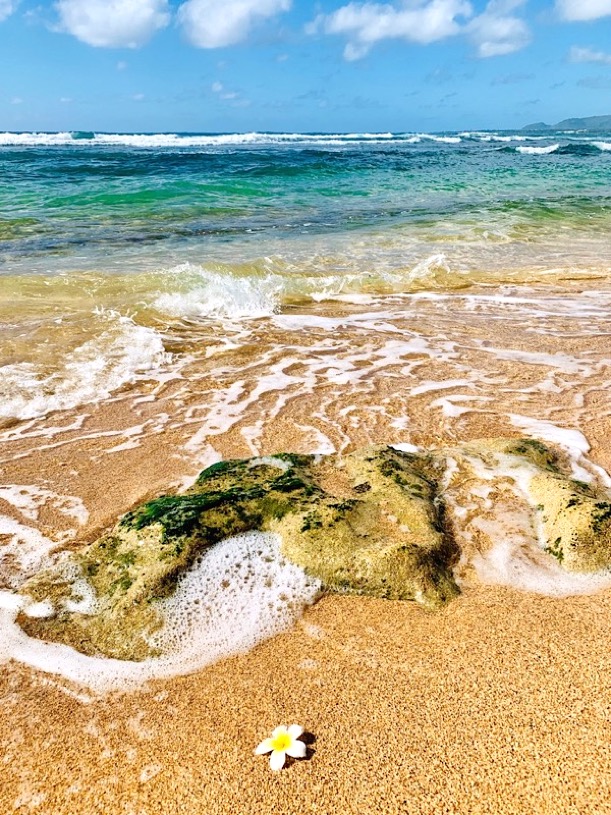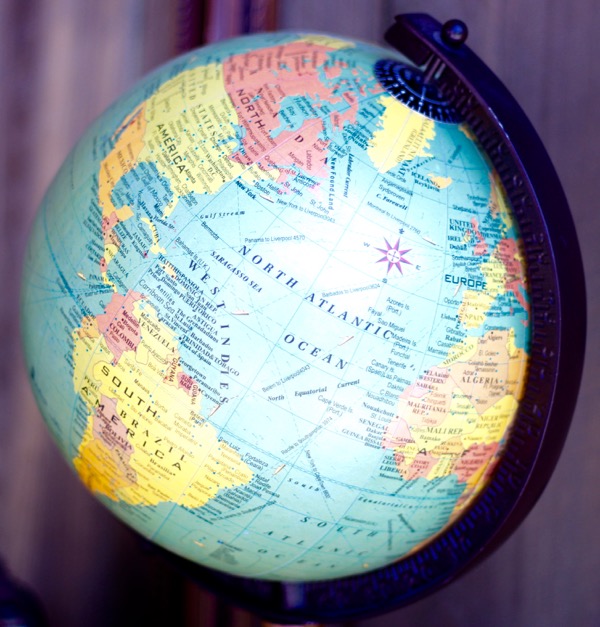 So now that you've scored all of these Kid Road Trip Activities, don't miss out!  Catch all the latest fun new Frugal Girls Tips, Recipes, + more here…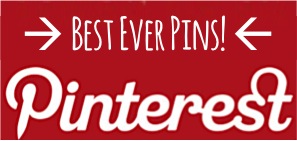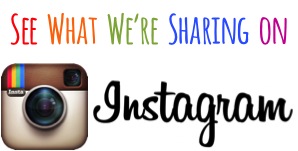 So do you have any favorite tips or tricks for Ways To Entertain Kids on a Trip?
Leave a comment & share!