I may get
paid
for ads or purchases made through links in this post.
Dress up the backyard club house with these DIY Playhouse Curtains made from a Vinyl Tablecloth!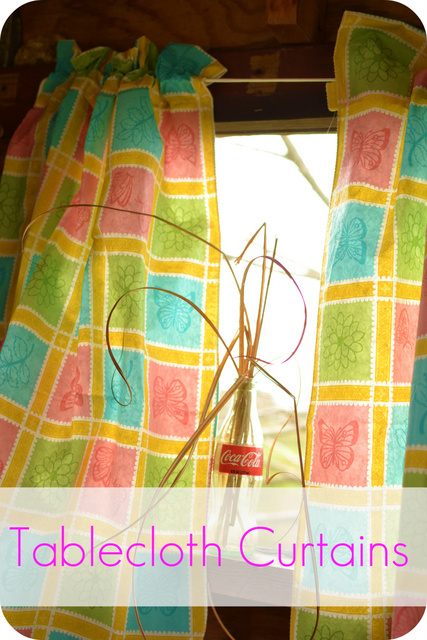 Following is a guest post by Nicole at Thrifty Decorating ~ enjoy!!

DIY Playhouse Curtains
Related:
Long, long ago… DIY Playhouse Curtains… from a Vinyl Tablecloth!
Using scrap wood, my hubby built my little girl a playhouse a few years ago.  It actually started as a boy fort and morphed into playhouse heaven!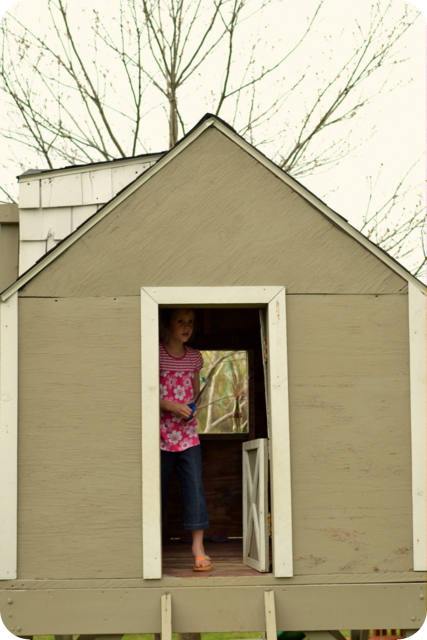 My girl is a lot like her mama and as spring has been warming up, she has been "nesting!"
She'll finish lunch and go out to her playhouse to "work."
One of her big requests was to somehow keep the bugs out!  (She's her mama's girl!)
I went to my local True Value expecting to buy screen for her windows, but I found a way to get it for FREE!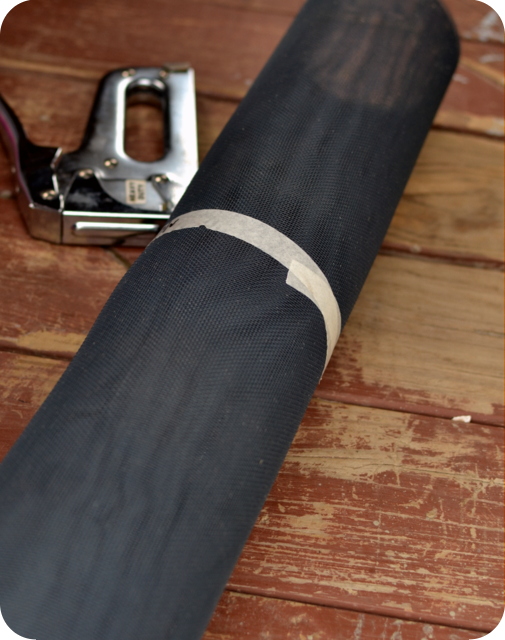 Our local True Value repairs window screens, so when I asked them if I could buy a yard or so of screen they asked what I needed it for.  When he realized that I only needed it for a playhouse, he took some old screen pieces out of the screens that he was repairing and gave it to me for FREE!
Then little girl asked for curtains.  Now, our backyard is like the great wind tunnel so whatever I put on her windows will be torn to shreds by July.  I knew that I didn't want to spend a whole lot of money on the curtains.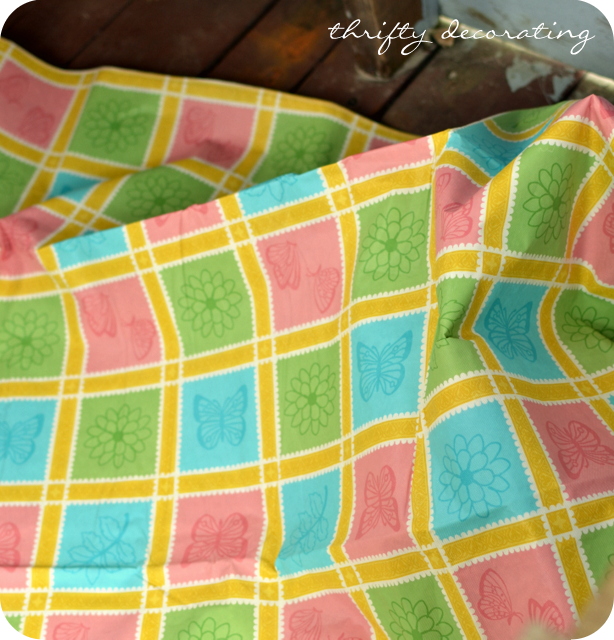 I had a brainstorm to use vinyl flannel-backed tablecloths!  If I bought the largest size and just cut it into fours…wouldn't that work??
That answer was YES!!
I just sewed a pocket…not for a curtain rod, but for what I had on-hand…clothesline!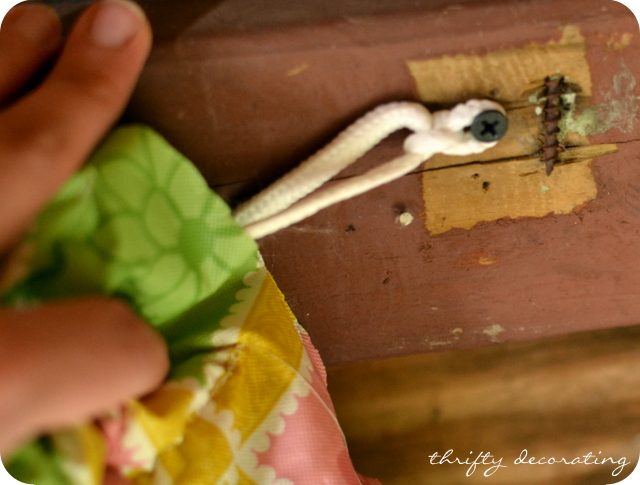 I ran some clothesline through the sewn pocket and attached it around a screw.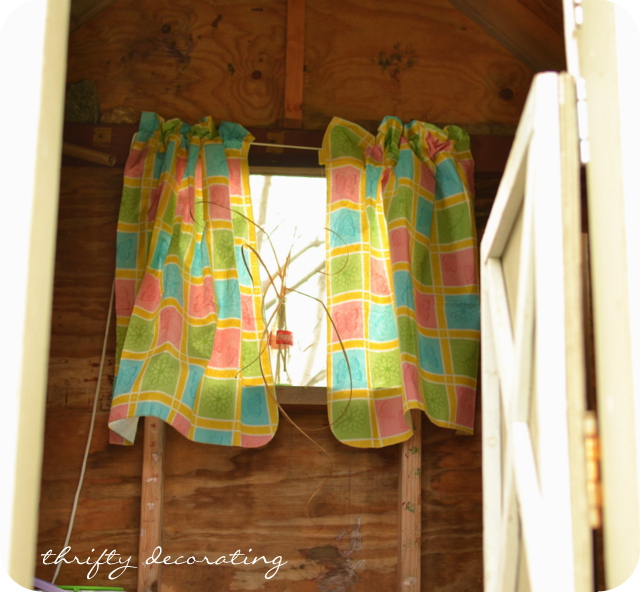 The total cost was $3.99….the cost of the tablecloth!
Did you notice the decorative "flowers" in the coke bottle?  She's a whole lot like her mama!
Nicole is a homeschooling mom of 3 who shares crafts, DIY projects and her homeschooling adventures at her blog Thrifty Decorating. You can also follow her on Facebook where she daily posts creative ideas, household tips, and additional homeschooling links or follow her Pinterest boards to get some creative inspiration!

I have even more fun craft ideas and ways to keep your kiddos entertained that I know you'll love.  Check out these creative tips…
Turn that rainy day into an opportunity for endless creativity and fun!  And trust me… I grew up in Seattle, so I know all about those rainy, drizzly days.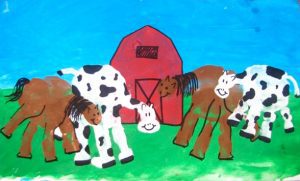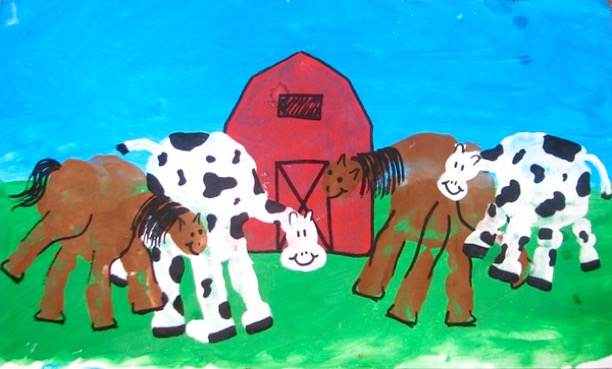 Come rain or shine, keep the kiddos busy with this big list of frugal craft ideas for kids!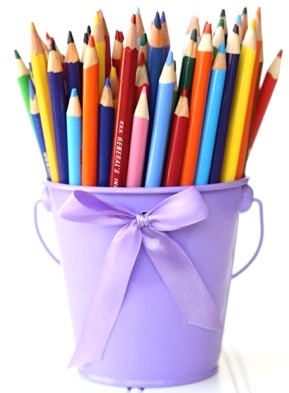 Plan loads of fun for your kiddos with this BIG List of Frugal Summer Fun Ideas for Kids!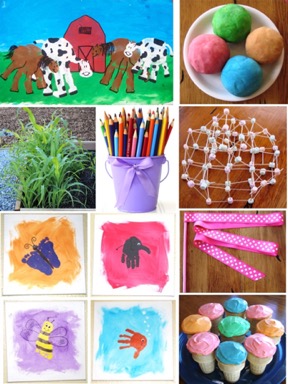 Feeling crafty??  It's time to get your Craft on and get inspired to do some fun crafts!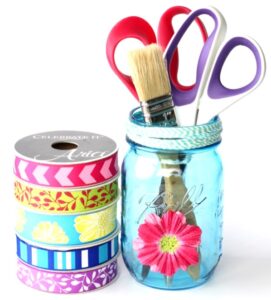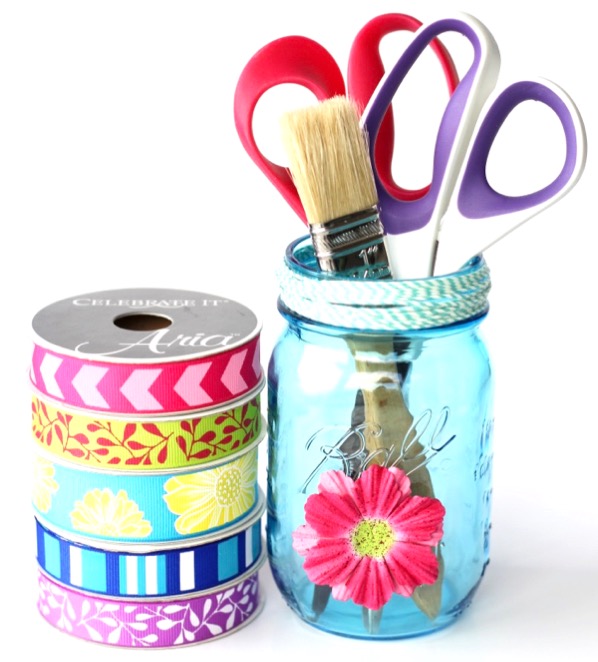 So have you tried this tip for making your own DIY Playhouse Curtains yet?
Leave a comment and share…