I may get
paid
for ads or purchases made through links in this post.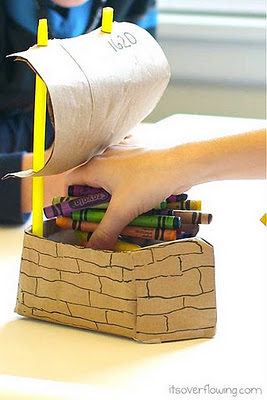 Following is a fun Thanksgiving Craft and guest post
by Aimee at Its Overflowing ~ enjoy!!
Thanksgiving Crafts for Kids
Related:
School is out! Are you looking for fun Thanksgiving Crafts that encourage sibling bonding!?!?
This Thanksgiving Crafts is so easy and raises the coolness factor of coloring to a perfect TEN!
Take a creamer carton (pour any extra in a storage container. Wash, rinse and dry. Grab some tape, straws, a hole punch and a paper sack (our sacks are always from Braums because they price compare every morning and beat Walmart's price AND their milk is hormone free)!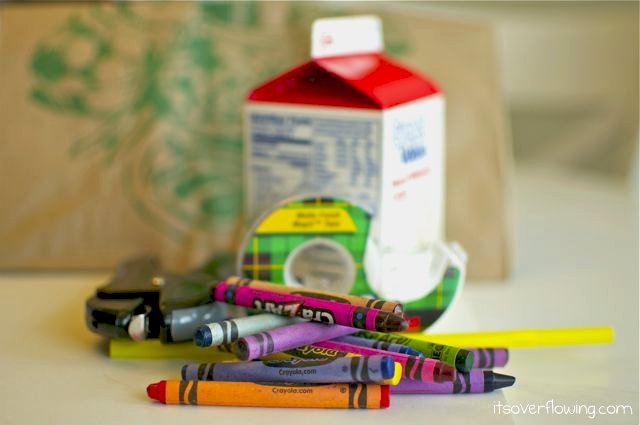 Grab an exacto knife. Sorry, scissors won't really cut it (hahaha) for this craft. Seriously though an exacto knife makes it so easy.
For a container that your kids will share do not remove too much of the carton. For two individual Mayflower ships you could attemp cutting the carton into two equal parts.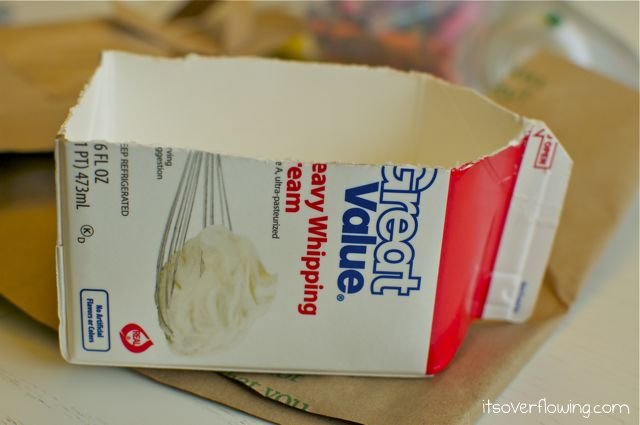 Cover the carton with the Braum's sack. I used two separate sheets.
One for the square portion and another for the pointed corner. Use lots of tape and make creases until the cover is secure and resembles the Mayflower!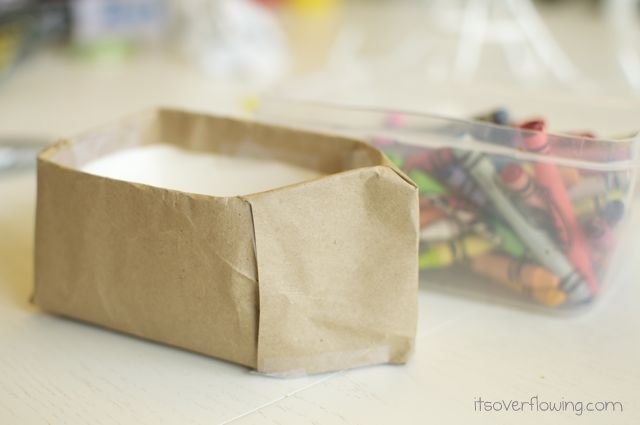 Hole punch four squares in another sheet from the paper sack. I doubled mine for a thicker mast.
Be sure to measure the punches to be a little less than the width of the rear portion of the ship so that the straws are able to stand upright easily.
Pull the straws through the mast and secure each straw to the inside of the ship.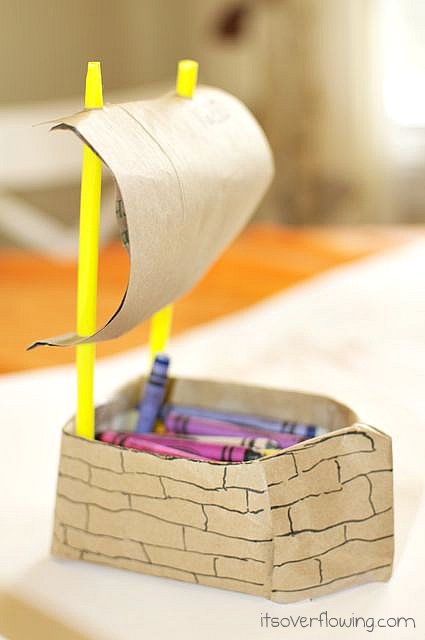 Seriously, these sweet little B's spent at least an hour doodling in turkey theme! And the roll of paper (from Ikea, but sold everywhere) still has plenty left.
They're planning on returning this afternoon to fill another long strip with their fancy Thanksgiving Crafts!!!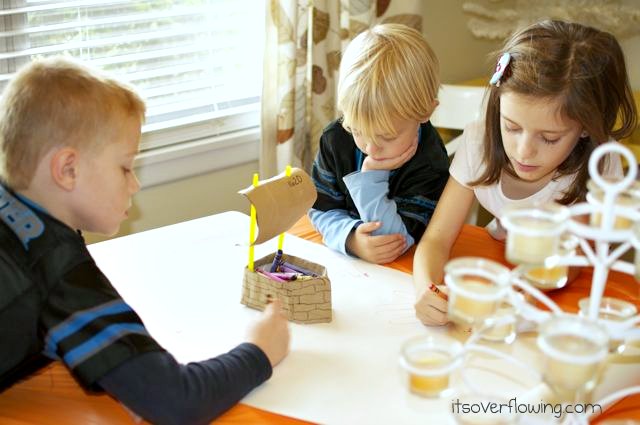 I added some wood planks to make it a little more fun and Little B thinks I should go back and add the nails by using dots. I may leave that idea for him!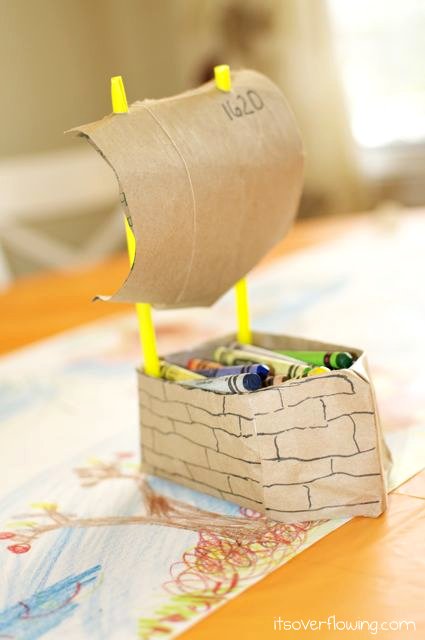 Baby B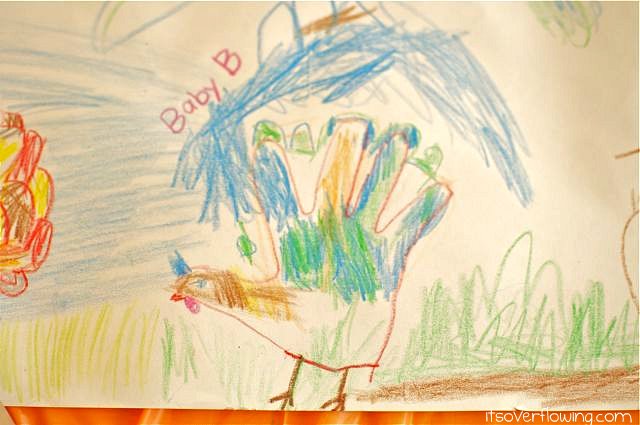 Little B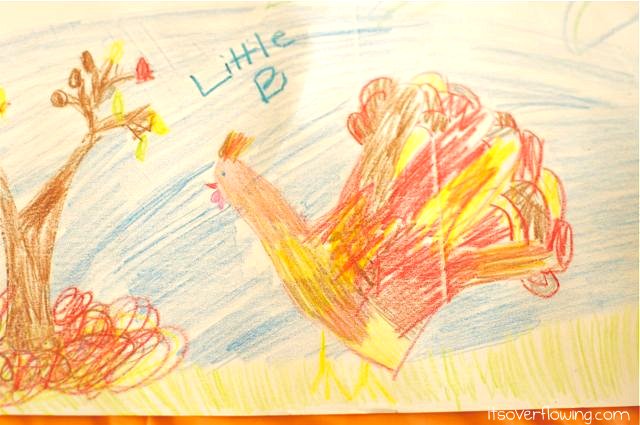 BIG B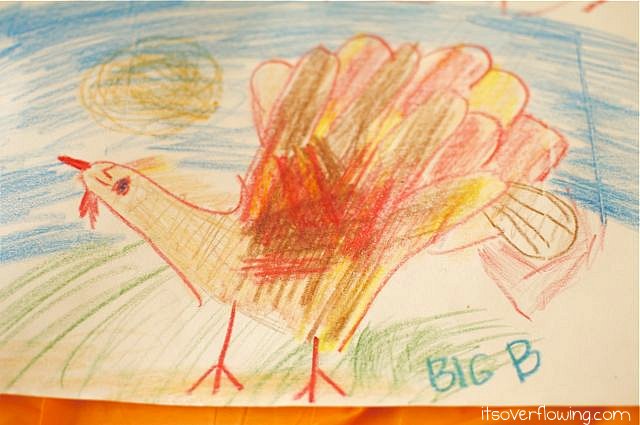 Serious Simple Fun!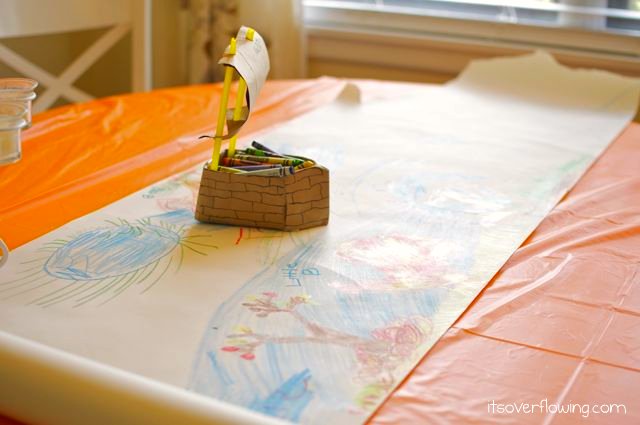 Aimee is a homeschool mommy to three Sweet B's and married to a creative photographer and handsome handyman ~ she affectionately calls him 'Stud!' Together they're completely remodeling their 1950s original ranch-style home. Life is full of DIY house projects, designing, decorating, photography, crafting, cooking, baking, organizing and of course, errands! They're striving to keep things simple so they continue LOVING every moment! You can find her over on her blog at Its Overflowing.
I have even more fun craft ideas and ways to keep your kiddos entertained that I know you'll love. Check out these creative tips…
Turn that rainy day into an opportunity for endless creativity and fun! And trust me… I grew up in Seattle, so I know all about those rainy, drizzly days.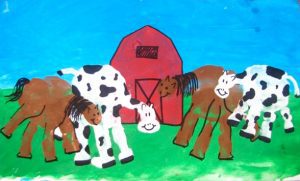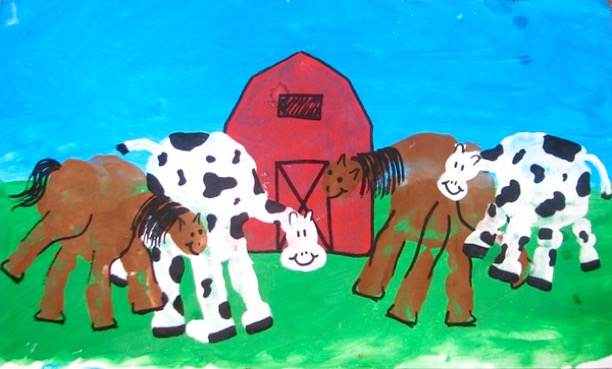 Come rain or shine, keep the kiddos busy with this big list of frugal craft ideas for kids!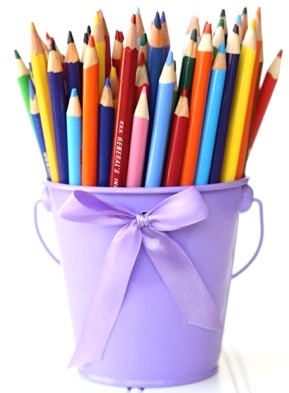 Plan loads of fun for your kiddos with this BIG List of Frugal Summer Fun Ideas for Kids!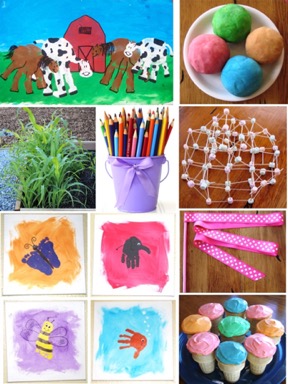 Get in the mood for fall with some Fun Fall Crafts. Let craft time begin!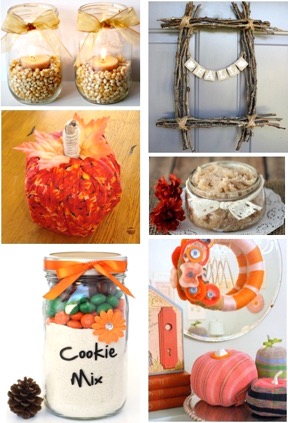 Feeling crafty?? It's time to get your Craft on and get inspired to do some fun crafts!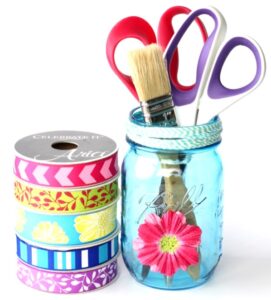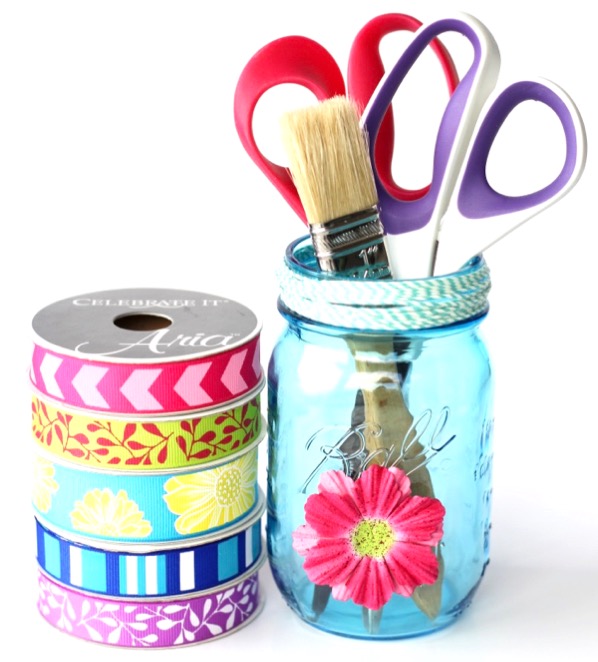 So… what are some of your favorite Thanksgiving Crafts or Thanksgiving holiday traditions??
Leave a comment & share!