Set the tone for your Holiday celebrations with this delicious Cranberry Pomegranate Punch Recipe!

Every party or holiday celebration deserves a fabulous Party Punch, right?
Send your parties over-the-top with this EASY and seriously delicious Cranberry Pomegranate Punch Recipe!!
This fun and festive punch is perfect for your Thanksgiving Feasts, Christmas Celebrations, and Baby Showers!  Your guests will be gathered around the punch bowl, sipping up seconds!
Who's ready for some Christmas Punch??  Let's get this party started!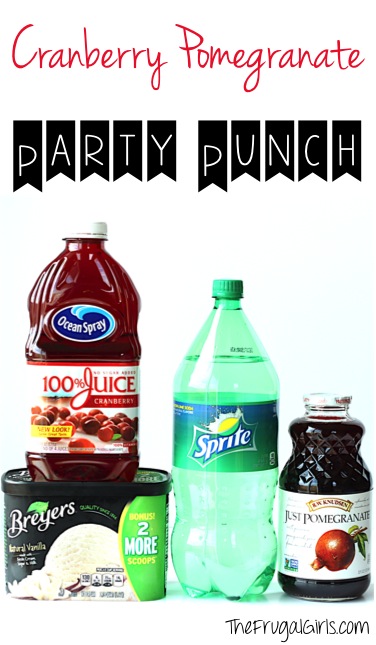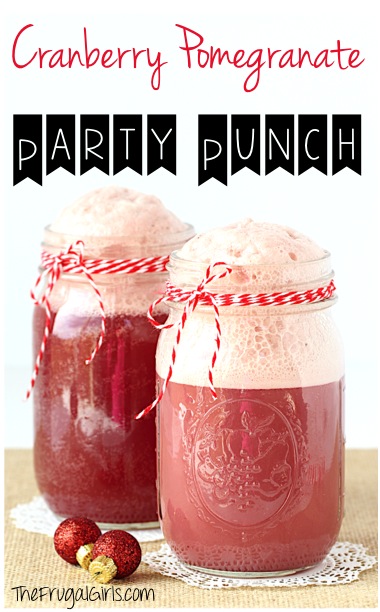 Cranberry Pomegranate Punch Recipe
Cranberry Pomegranate Punch Recipe
Ingredients
32 oz. Pomegranate Juice, chilled
32 oz. Cranberry Juice, chilled
2-liter of Sprite, chilled
1 cup Sugar
1 cup Water
5 scoops Vanilla Bean Ice Cream
Instructions
Bring water and sugar to a boil in small pot, stirring constantly.
Once sugar has dissolved completely, remove from heat.
Combine Pomegranate Juice, Cranberry Juice, Sprite and Sugar Water mixture in large punchbowl, and stir.
Add scoops of Ice Cream right before serving and stir for some delicious frothy goodness!
Transfer to large Punch bowl with glasses, or serve out of Mason Jar Mugs! ENJOY!!
Yum
What You'll Need for this Recipe:


Planning a Party?  Check out these fun ideas…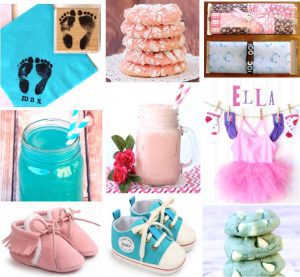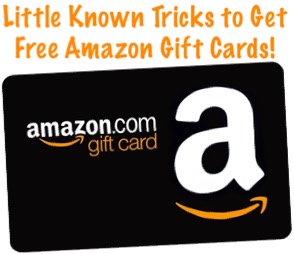 Craving more delicious Party Punch Recipes?  Get inspired with these yummy party punch ideas below…
Looking for a fabulous and festive Party Punch?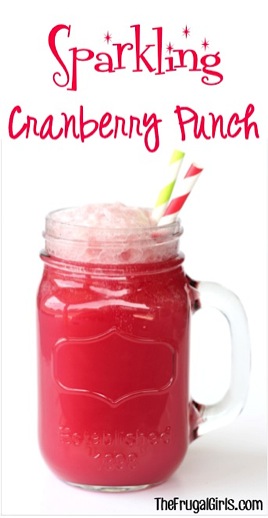 Skip the snowball fight and throw a party with this Frozen Snowball Punch Recipe instead!

Keep your party energized with this delicious, Easy Coffee Punch Recipe!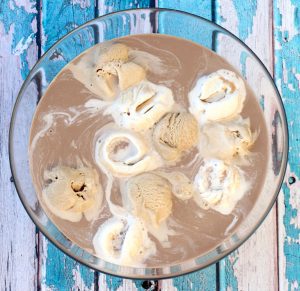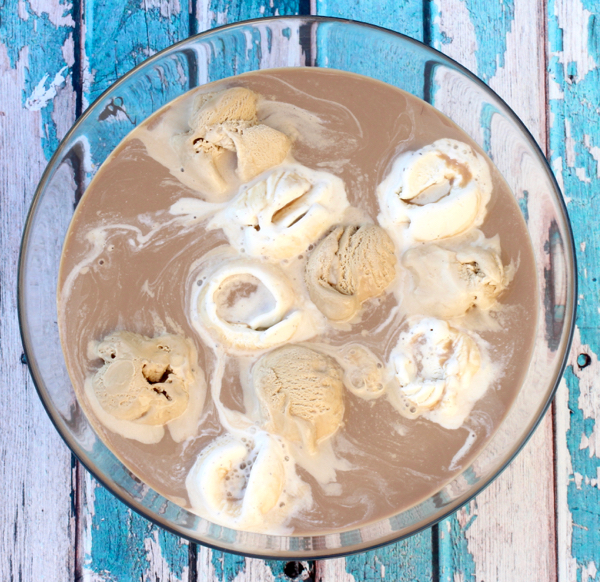 Every party needs a Pineapple Pink Lemonade kinda punch!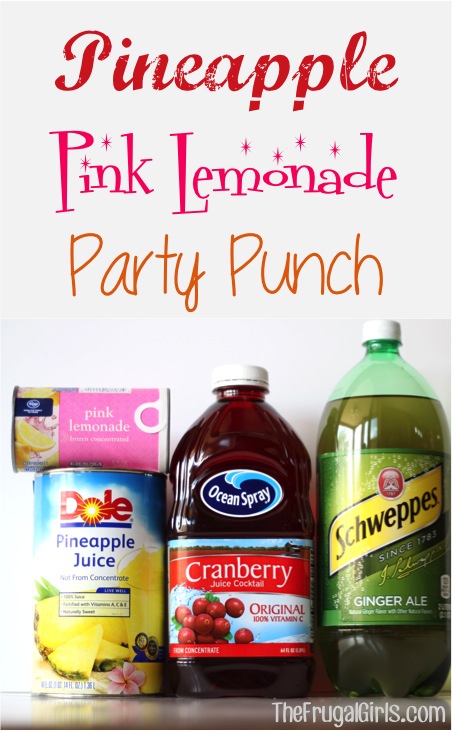 This Cherry Vanilla Party Punch is simple, delicious, and the perfect dash of frothy!

This Punch is beyond delicious, and perfect for every party!
This 4 Ingredient Punch is SO simple to make and tastes downright fancy!  It's the perfect addition to any special occasion!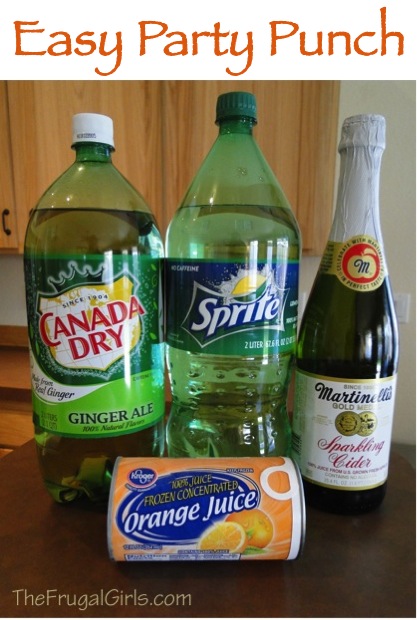 Celebrate the fun Fall Season with this delicious punch!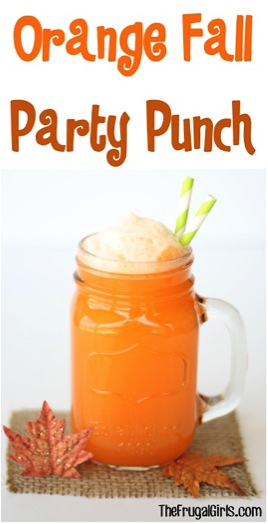 Don't miss out!  Follow along for more fun recipes with The Frugal Girls right here…