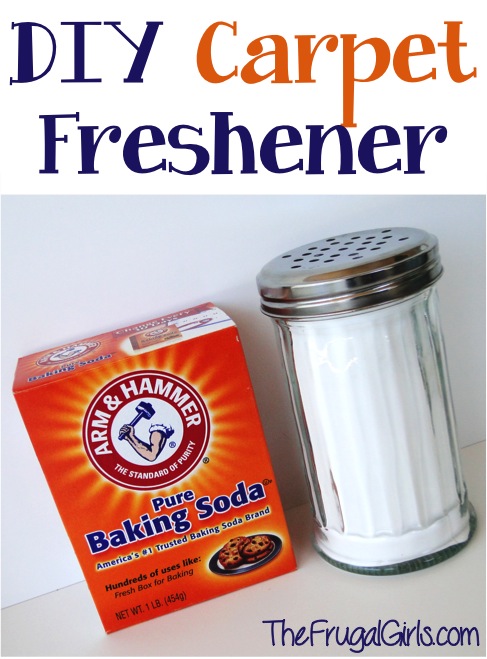 Could your carpets use a little freshening up?  I've got just the thing… it's fast, frugal, and works like a charm! You'll LOVE how easy it is to freshen up your carpets with this simple trick for a DIY Carpet Freshener!
Supplies Needed:
Instructions:
Simply fill up your bottle or jar with Baking Soda, and attach a lid with holes.
Optional:  If using Essential Oils, first mix together baking soda and up to 30 drops of your favorite Essential Oil in a bowl.  Stir well, then pour into your bottle or jar.
Prior to vacuuming, simply shake baking soda on your carpet then vacuum up.  Such a simple and super effective DIY Carpet Freshener!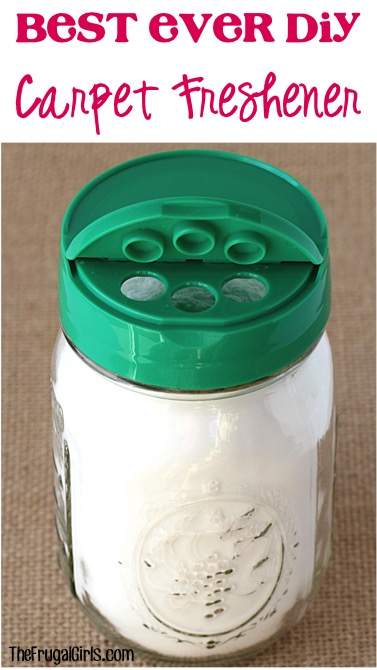 Check out more fun Homemade Cleaners and Tips here…