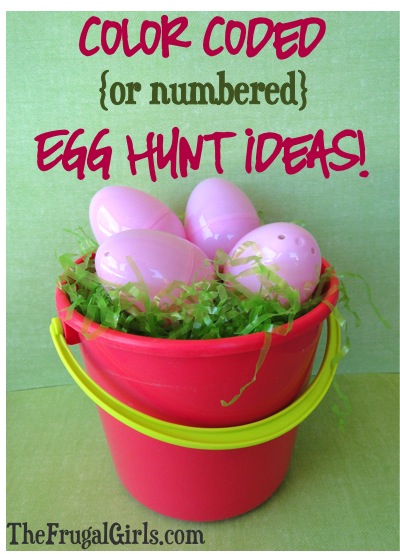 On the hunt for another fun Easter egg hunt idea?? I love this tip shared by frugal friend Sarah…
"A creative solution we use in our family for egg wars amongst kids (especially since we have a wide range of ages) is that we "color code" eggs, ie: all blue eggs for one child, all pink for another, etc. It really evens the playing field for the lil ones and helps there be less fights about one kid getting tons of eggs & another not too many."
I've tried this tip in our family, too… and it has worked like a charm!
Another thing we've done is numbered egg hunts… one child will get all of the eggs with a #1 on them, one child will get all eggs with a #2 on them, and so on.  Simply number equal numbers of eggs with a sharpie, and you're all set!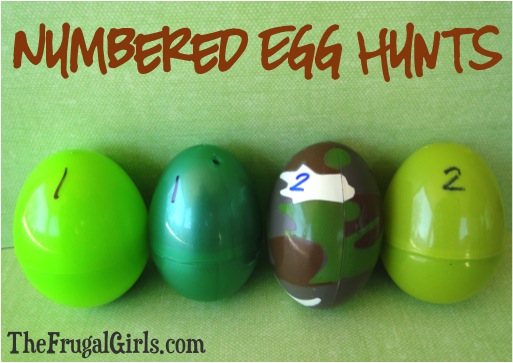 Be sure to also check out 30 More Creative Ideas for Filling Easter Eggs & Baskets!