Give your gift cards in style this year with this super cute DIY Snow Globe Gift Card Holder!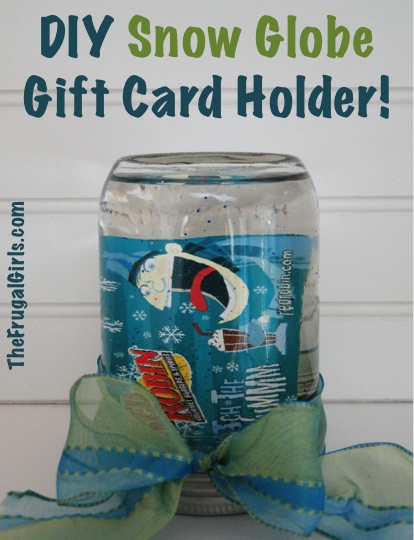 On the hunt for a creative way to package those gift gift cards?   Here's a fun and super-creative idea ~ a DIY Snow Globe Gift Card Holder… in a Jar!
Snow Globe Gift Card Holder
You know how much I LOVE Gifts in a Jar!
My sweet Mother-in-Law showed up with this as our Christmas gift, and I just thought it was too cute!
What You'll Need:
Simply affix your gift card to the inside of the jar's lid, using hot glue or glue dots…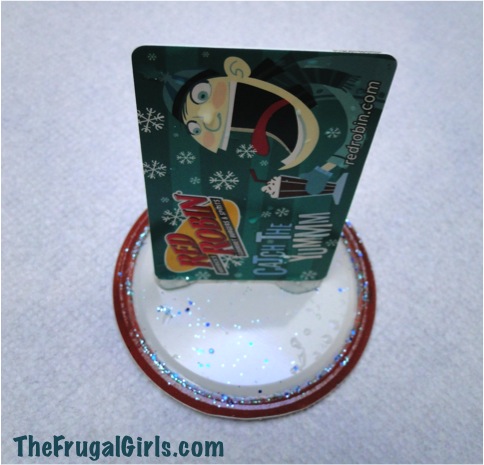 Then add glitter to the bottom of your jar, fill with water, and affix lid.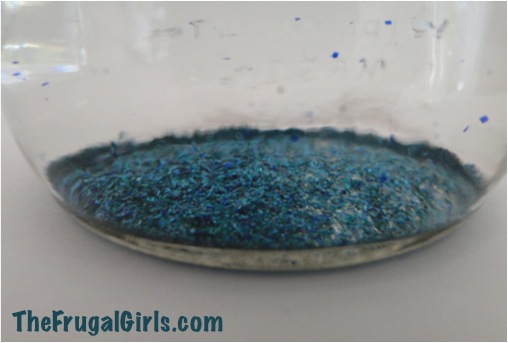 Add a bow with coordinating colors, shake, and you've got a fun snow globe to give as a gift… with a sweet surprise inside!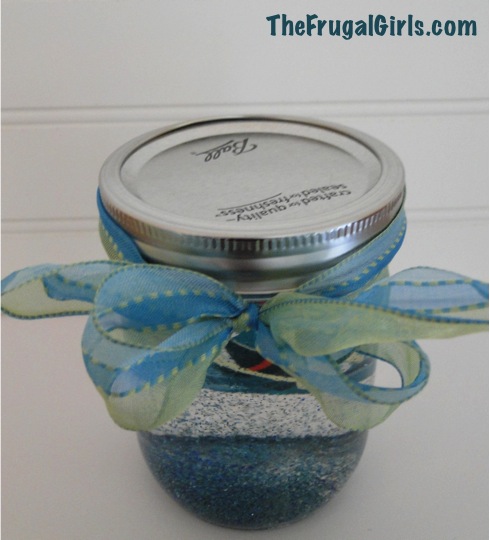 All done ~ how cute is that?!?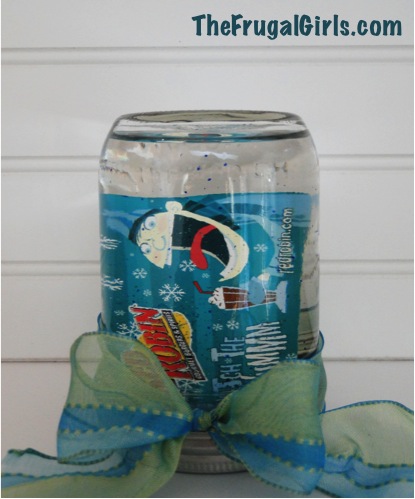 See Also:
A Fun Way to Package Coffee Gift Cards!