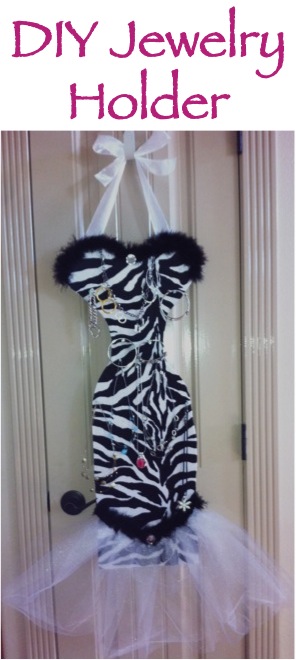 On the hunt for a fun way to store your jewelry?   Frugal friend Kimi emailed over this photo of the fun DIY Jewelry Holder she just made!
Here's what she did…
"It was super easy!  One day I free handed the body shape onto a piece of wood, then cut her out with a jig saw.  You can use either Balsa Wood from Michaels or Particle Board from Home Depot.

I used Mod Podge to adhere the fabric over the top, and used 1/2,  3/4 and 1 inch screws for hangers.  Then I added her bow, a touch of bling… and Wallah!!"
Check out more fun Jewelry Tips and Tricks below…