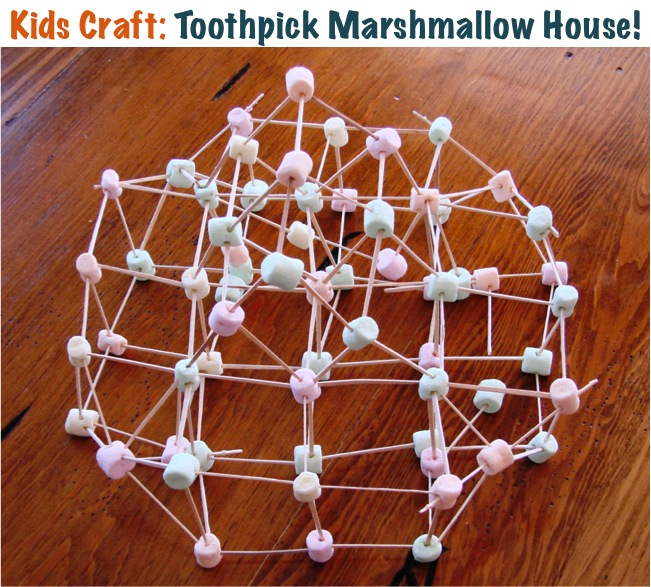 On the hunt for a fun, thrifty boredum-buster for the kids??  It's time for a Marshmallow House Craft!
This idea comes from my friend Kristee, and my boys loooove making their marshmallow houses!
What You'll Need:
1 Bag of Mini Marshmallows
1 Pkg. of Flat-end Toothpicks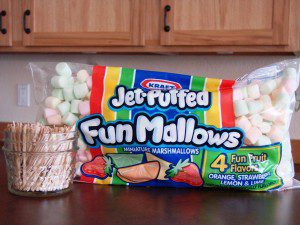 What You'll Do:
Begin by attaching a marshmallow to each end of a toothpick… then let your creativity take over!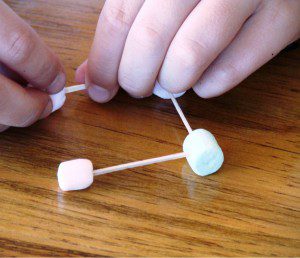 Pause… it's time for a sample break!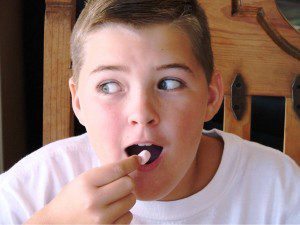 Now back to work…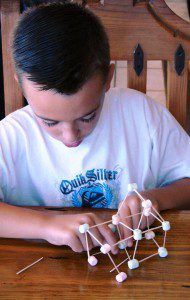 There you have it… it's a marshmallow-house-igloo-dome-like contraption!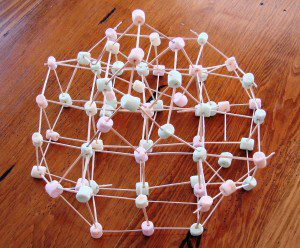 See Also:
How to Make Bookmarks from Christmas Cards
How to Make Marble Magnets
Homemade Playdough Recipe