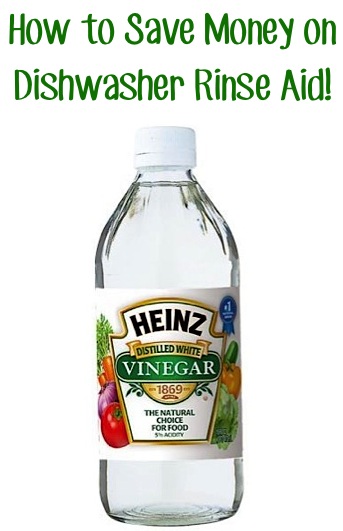 This frugal tip comes from several frugal girls who shared on
The Frugal Girls Facebook page
!
If you've been wanting a way to cut costs on dishwasher rinse aid… here's a great frugal alternative:  White Vinegar!
That's it!  Rather than using expensive rinse agents, simply fill your rinse aid dispenser with white vinegar. Vinegar does a great job at removing spots and disinfecting, too!
I've been putting this tip to the test for the past few months, and am amazed… it really does work!
Got a frugal tip??
Leave a comment and share!
See Also: