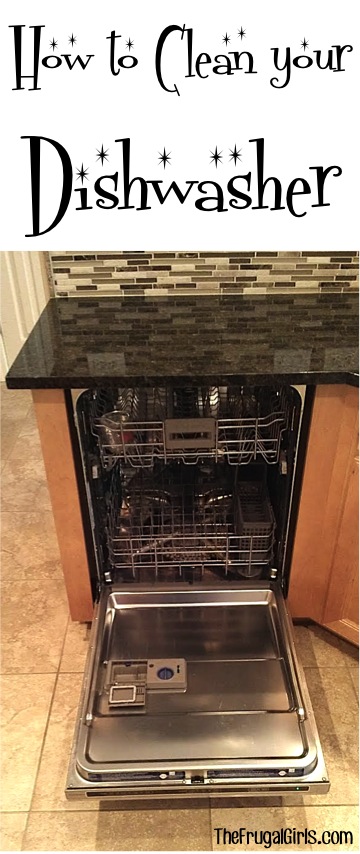 Even though your dishwasher is used for cleaning… it has a way of building up residue from dishsoap, grime, and developing streaks on the interior door.
So… here's a simple trick that works like a charm… How to Clean your Dishwasher with Vinegar!
Once you've unloaded your dishwasher completely, simply fill a glass measuring cup or bowl with about 1 cup of White Vinegar.  Carefully place on the top rack, and run a hot cycle and heat dry with only the vinegar in you dishwasher.
Once it's done, carefully remove the dish, pour the vinegar down the drain, and you've got yourself a squeaky clean dishwasher!
This is such a great way to remove buildup, streaks on the door, and sanitize your dishwasher!  Say so long to grime and hello to sparkly clean! 😉

Got a Cleaning Tip or Trick?
Leave a comment & share!