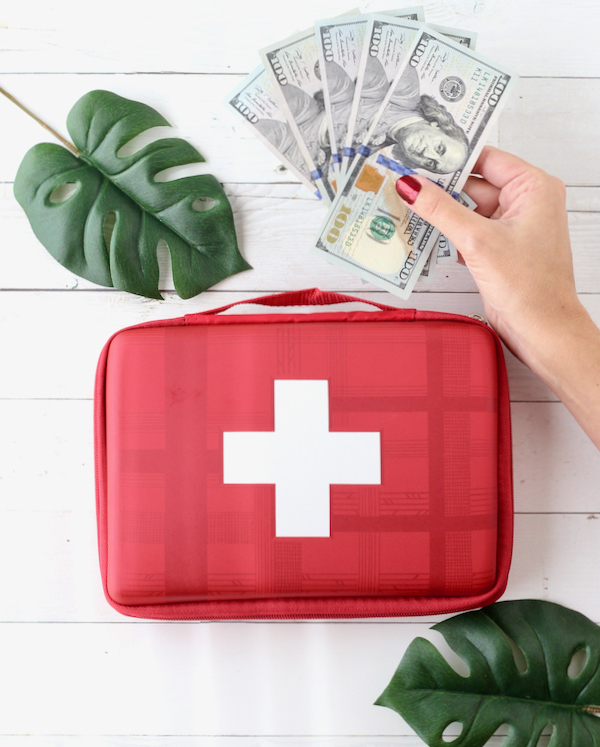 A BIG Thank You to CreditRepair.com for sponsoring today's post.

Have you been thinking about starting your emergency fund?  Or have you been wondering why you should start an emergency fund?  Having cash on hand to cover unexpected expenses is a really smart move!  You never know what financial surprises may come up, but you can rest easy when you have a nice stash of cash set aside in your emergency fund!
So are you prepared for the next curveball life might throw your way?  There really are so many reasons why you should start an emergency fund.  We've all had those pesky expenses come up.  You know the ones… like a broken cell phone, major car repair, unexpected medical bills, unplanned pet health expenses, surprise home expenses, an abrupt job loss, and on and on.
Financial surprises are never fun, but planning ahead will help you skip the stress!  While an emergency fund might not cover every expense thrown your way, you sure won't mind having that nice cushion in the bank for when you need it.
Are you ready to start building your own emergency fund?  You'll be so glad you did!