This easy 2 Ingredient Strawberry Angel Food Cake Dessert Recipe is about to become your new best friend!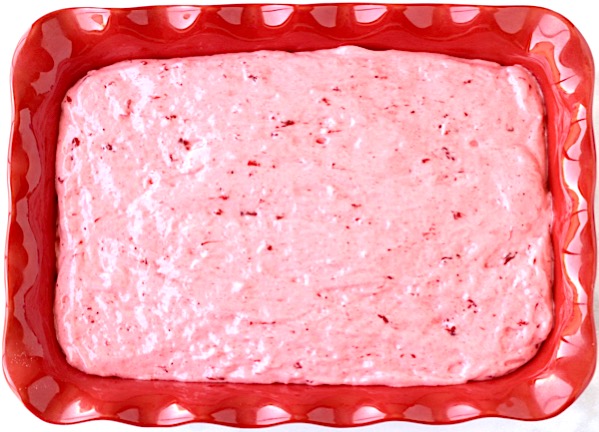 Craving a sweet treat tonight?  I've got you covered!  This Strawberry Angel Food Cake Dessert will have you dreaming of Summer all year long!
Now because of the strawberries, this dessert won't be as light and airy as a traditional angel food cake… but let me tell you, this lush dessert is pure strawberry heaven with each bite!
Plus, did I mention this strawberry angel food dump cake is crazy easy to make?  When you can make your dessert with only 2 ingredients, you know it's gonna be easy.  Really easy!!  So go grab your box of Angel Food Cake Mix, and let's get started!
Here's what you'll need to make this luscious cake…