Are you ready to get paid to shop?  Then it's time to learn how Ebates works!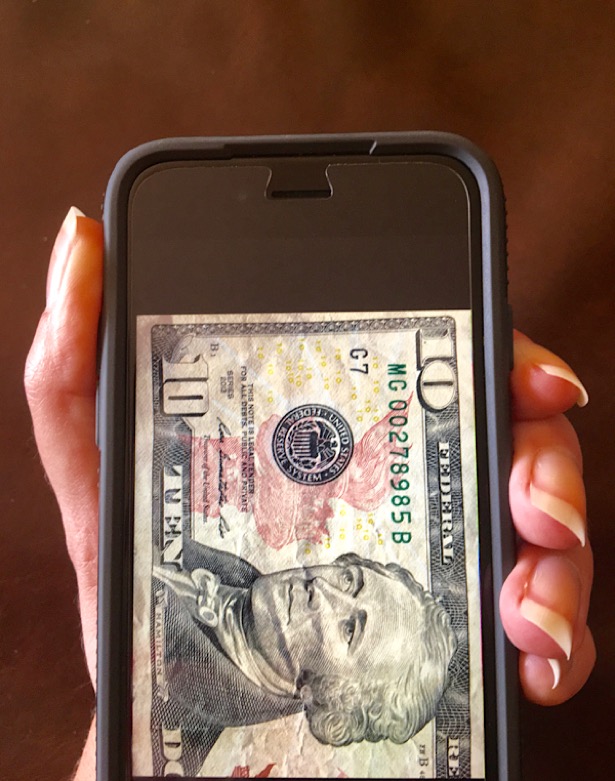 So… have you started using Ebates yet?  If not you're missing out on some EASY money!  What I love about Ebates is that it's super simple to use, and makes saving money so simple!  Every time you shop online, you can use Ebates to get cash back!  Plus… you can stack your savings and score some seriously sweet deals if you've got some coupon or promo codes, too!  Cha-ching!
Now, I've got some easy tips to help you start earning cash back today.  Earning cash back with Ebates is so much easier when you know how Ebates works…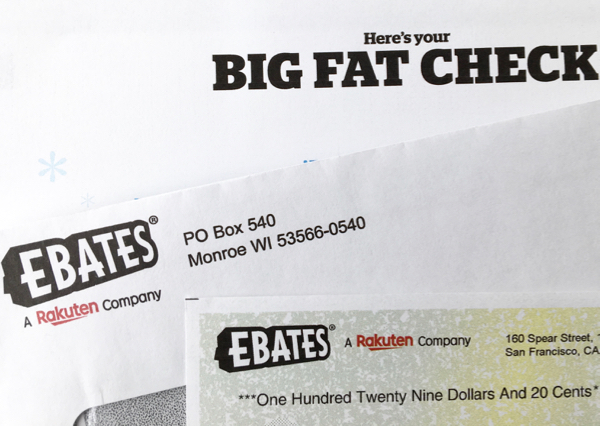 How Ebates Works

Sign Up with Ebates:
When you create your new Ebates account, you qualify for a $10 sign up bonus!  To score your $10 sign up bonus, simply make any qualifying purchases through your new Ebates account for $25 or more within 90 days.
It doesn't cost anything to have an Ebates account, but I have found it to be an easy way to get extra cash back while shopping online.  In fact, I've been getting cash back from Ebates since 2011!

Find Ebates Cash Back Deals:
If you're planning to shop online, simply head to Ebates first!  Use the search bar at the top of the Ebates website to search for the store you want to shop at.
Then select the "Shop Now" button.  This will qualify you for the cash back available and will also take you directly to the website you want to shop on.
Be sure to also check out the different "Double Cash Back" offers available every day!

Get the Ebates App:
You can use the Ebates App anywhere you shop.  When you're out shopping, you can conveniently scan products using the app to make sure you're getting the best price.
You can also choose to be notified about the latest sales and money saving coupons!
Finally, the app is a handy way to know exactly how much cash back you've earned towards your next "Big Fat" payment!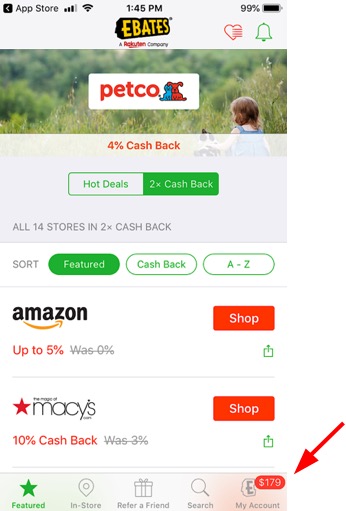 Download the Ebates Browser Extension:
The Ebates browser extension is like having your own "free cash back shopping assistant."  When I go to directly to a store's website, it prompts me to "Activate" the cash back savings available.  All I have to do is click on the "Activate" prompt to quality for cash back on items I buy while on the site.

To download the Ebates browser extension for Safari or "Ebates Button," login to your account and scroll to the bottom of the Ebates homepage to the "Tools & Services" section.
When Do I Get My Cash Back?
Ebates issues cash back payments 4 times a year.  As long as you have earned $5.00 or more in cash back, you will receive a "Big Fat Check" every 3 months!  You can choose to receive your payment as a physical check or as a payment to your PayPal account.
So what are you waiting for… go sign up today!