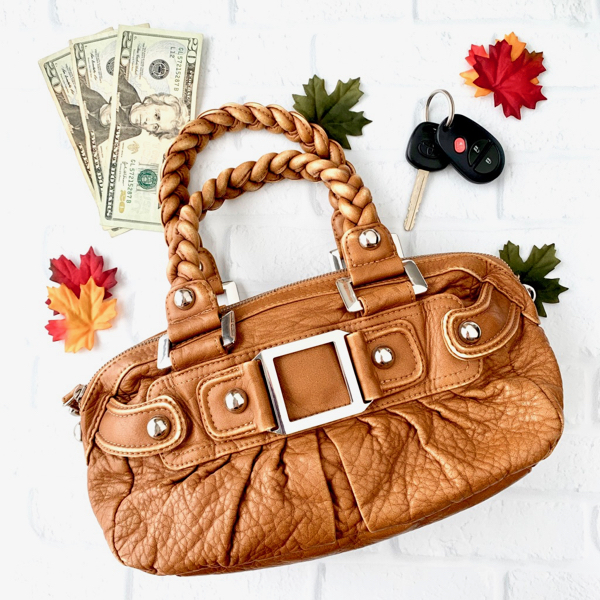 A BIG Thank You to CreditRepair.com for sponsoring today's post: How to Build Credit without a Credit Card.

Are you wondering how to build credit without a credit card?  Building credit can be a bit tricky.  There are so many reasons you need a strong credit history, but where do you start?  Let's face it… it's very difficult, if not impossible to get a credit card before you're 21 years old.  So what can you do to build your credit if you're under 21?  Or how can you rebuild your credit without the temptation of using a credit card?
Well, I've compiled a list of easy ways to start building credit today without having a credit card!
Here's what you can do right now…
How to Build Credit without a Credit Card
#1: Become An Authorized User On Someone Else's Credit Card
One of the easiest ways to help build credit without your own credit card is to become as an authorized user on someone else's credit card.  Just keep in mind, before someone is added as an authorized user, make sure you do this one thing first.  Verify that the credit card company will actually report information about the credit card account to the new authorized user's personal credit reports.  If they don't, then adding an authorized user to a credit card account won't help build the new user's credit.
You want to maximize the benefit of adding an authorized user to a credit account.  So be sure to do the following:
Use the credit card every month.
Only use a small amount of the available credit limit.
Pay off the entire credit card balance every month.
#2: Pay Your Student Loans On-Time
Student loans are another useful tool to build credit without a credit card.  College can be expensive, and most of us are required to take out some sort of student loan.  Paying those monthly loan payments consistently and on-time is another easy way to help build your credit.
Remember, you build a high credit score by using your debt responsibly.  So make sure you manage your student loans carefully.  Only take out the loans you absolutely need.  Then keep track of your loans and make sure you have a plan in place for paying them off.
#3: Boost Your Credit With Your Cell Phone Bill
Did you know that with Experian Boost you can now have your cell phone and other bills listed on your credit report to boost your credit score?  Other bills you may also be able to add include your Electric Bill, Gas Bill, and other Telecom Bills.
In addition to Experian Boost, you can also use UltraFICO to build your credit.  UltraFICO uses information from the bank accounts you link to supplement your credit score.
#4: Get A Car Loan To Establish Credit Quickly
Another way you can start establishing credit quickly is by purchasing a car with a car loan.  Then just make sure to pay each monthly car payment on time.  I recommend even making your payments early.  For example, my hubby purchased one of his first cars with a high rate loan for a short period of time to help establish his credit.  He then paid all of his car payments on time or early for 6-8 months.  Afterwards, he used the credit he had established to refinance the car loan down to a significantly lower interest rate.
#5: Use Your Rent Payments to Build Your Credit
As you probably know by now, rent can cost as much or more than a mortgage on a home.  But it's likely that your rent payments are not being reported to the different credit bureaus.  To see if you can get your rent payments reported to the credit bureaus, simply ask your landlord to report your payments using a service like COZY, PayYourRent, or Experian Rent Bureau.  Ultimately it will be up to your landlord to report your rent payments to the credit bureaus, but it doesn't hurt to ask!
If you are unable to get your landlord to report your rental payments to the different credit bureaus, or you're having difficulty getting approved for a rental, consider using a tool like Credit Repair to help out.
If you've never rented an apartment, you can also use this How To Rent Your First Apartment guide to get started.
#6: Consider a Secured Payment Card
If you're looking for an alternative to using a credit card to build credit, you could consider using a secured payment card.   For those 21 or older with a monthly income, a secured payment card can be a useful tool to jumpstart your credit building.
You will be required to give the bank a refundable deposit that can be used to cover any balance you fail to pay.  However, it is much easier to qualify for a secured payment card than a typical credit card.  Plus, you'll typically pay much lower fees.  Secured cards typically only offer low credit limits.  So, a secured payment card can also be a great alternative for anyone who might be tempted by a regular credit card with higher credit limits.
#7: Fix Old Credit Issues
While you're taking steps to build your credit, you'll want to make sure you've also addressed any old issues on your credit report.  Start by requesting a free copy of your credit report from AnnualCreditReport.com.  Once you've received a copy of your credit report, review the report.  You want to make sure there are no errors in your credit history or personal information.  Also check to see if there are any negative items being reported.
Did you find any problems or incorrect information on your credit report?  Don't worry, this is common and there are some really helpful tools available from CreditRepair.com to help clean up your credit!  They will work hard with you to help make sure items in your credit report are substantiated, relevant, accurate and reported fairly.  If items in your credit history are incorrect, they will work hard to get them corrected and to defend your financial reputation!  To learn more, go check out CreditRepair.com.
#8: Keep A Stable Job
When building credit, it's also very important to keep a stable job.  Your job can be one of the primary factors that a lender will look at when reviewing your future credit applications.  In fact, lenders frequently review your last 2 years of employment history when you're applying for a home mortgage.  That means having both a stable job and a steady income can be as important to your loan approval as your efforts to build credit.  So as you take steps to build your credit, make sure to also maintain a stable job and income.
It really is possible to build credit without a credit card.  In fact, you can start building your credit today by simply using some of the practical steps I've outlined.  Remember, establishing a stellar credit history will allow you so many more opportunities in the future.  It can help you obtain lower insurance premiums, better credit cards, and loans for your next car or dream home!
If you do have more questions about how to build your credit, I recommend reaching out to a qualified professional for help.  Knowledge is power and asking questions is how we learn.  So let's get to work and start building stellar credit!
Related Articles: