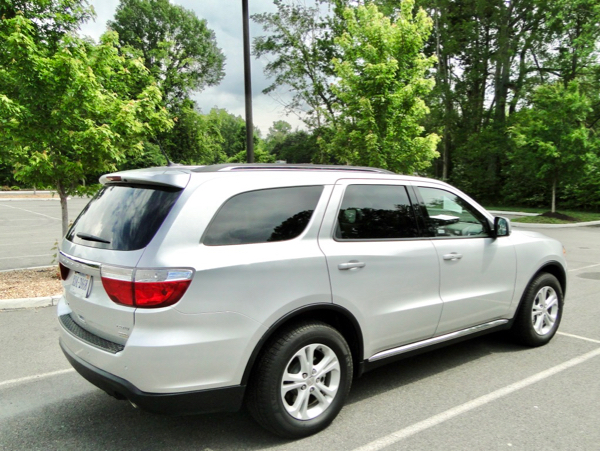 A BIG Thank You to CreditRepair.com for sponsoring today's post: 12 Ways to Save Money on Your Next Car Purchase.

Are you thinking about replacing your car… or maybe buying your first car? Buying a new car is definitely one of the bigger purchases you'll need to tackle, and can strain your budget without proper planning. So what can you do to make sure you're buying the right car for the right price?
To start, use these smart ways to save money on your next car purchase. These simple tips and tricks will help you find ways to find a car that you'll love for years to come… without breaking the bank!
Whether you enjoy the process of buying a car or not, saving money and getting the very best deal are a must! Cars cost a lot of money, and your car is likely one of the most expensive things you'll ever buy.
Take control of your next car purchase using these 12 says to save money on your next car purchase…
Ways to Save Money on Your Next Car Purchase
Related: Free Gas Gift Cards + 9 Ways to Save Money on Gasoline!
Do I Even Need To Buy a New Car?
Before you buy a car, ask yourself this very important question. Do I really need a new car, or can my old car still meet my needs? It's easy to get tired of our old cars and this can often cloud our decision making. I highly recommend getting your current car washed and detailed. Get it cleaned thoroughly inside and out. If you can't do it yourself, consider paying to get it done.
Now if it's just about looks… once you see how good your current car looks, you may just change your mind! If your current car drives well and is reliable, you can save so much money by simply keeping it. But if you do decide to get a new car, your old car will be looking great for when you sell it!
Related: 20 Ways to Save Money on Rental Cars!
Buy Used!
So you've decided that your old car won't cut it and you need a new ride? Now you need to decide if you're going to buy a new or used car. Although the allure of a new car can be very strong, buying a used car will most often be the best financial move! Did you know that most new cars will depreciate 40 – 50% in just 3 years?
You will almost always save money by simply buying a car that is 2 – 3 years old or older. How much you save will be determined by the age of the car, mileage, and the popularity of the specific car model. The trick is to find a well maintained and reliable car that will work for you. But it needs to be one that also isn't the most popular model right now!
It pays to take advantage of fads and trends. For example, say right now everyone wants a car based SUV. This means you can often find better deals on reliable small cars like a Toyota Corolla and mid-sized cars like a Honda Accord. If gas becomes more expensive or we slip into a recession, you can bet you'll find better deals on trucks and large SUV's! If you're able to be flexible and don't mind standing out from the crowd, you can save money by paying attention to different fads and trends.
Make a List of What You're Looking For in a Car!
Now it's time to start dreaming about what cars you want to shop for. Using the many free online resources is a great way to begin your search. You may also want to read popular consumer and car magazines to compare the pros and cons of the models you're interested in.
When comparing cars, this checklist can help you decide if a car is a good fit for you…
Is It Reliable?
Does It Have Low Mileage?
What Are The Maintenance Costs?
Has The Car Been Well Maintained?
How Much Will Licensing Cost?
How Much Will Car Insurance Cost?
Am I Happy With The Gas Mileage?
Does The Car Have Enough Seating, Legroom, and Cargo Capacity?
Does It Have A Good Resale Value?
Do I Like How This Car Looks?
Do I Like How This Car Drives?
Does It Have The Safety Features I Want?
Set Your Budget and Stick To It!
Once you've determined what car you want to shop for, it's time to set your car shopping budget! If you don't already have a monthly budget for all your income and expenses, now is a really good time to put one together using one of the many free online tools. To have a successful budget, you need to make sure your total monthly expenses are less than your total monthly income. Ideally, you will also have a solid percentage left over you can save at the end of each month.
When determining how much to spend on your next car, make sure that your car payment fits within your budget and will still allow you to save each month. Try to resist the temptation to buy a car that is more expensive than what you can actually afford. Sure it can be fun to have a nicer car, but being car poor isn't fun.
Save For Your Down Payment!
One of the easiest ways to lower your interest rates and save money on your next car loan is by putting more money down. A larger down payment may also help lower your monthly payment, which can really help your budget.
Could you use some inspiration for kickstarting your savings? Get inspired to save BIG with my easy tips for How to Save Money Fast!
If you can swing it, consider paying cash. Not only will you avoid paying monthly payments, but you'll skip paying interest on a car loan for years to come. Paying cash is the easiest way to save the most money buying a car!
Check Your Credit Score!
If you need to finance your next car, then you should take a look at your credit to make sure you can get the best rates. You can get a copy of your credit report for free when you visit AnnualCreditReport.com.
Did you find any problems or incorrect information on your credit report? Don't worry, this is common and there are some really helpful tools available that can help give your credit score a boost. Just don't wait to fix your credit. It's better to fix any problems on your credit report now, so you can get the best possible interest rates on your next car loan.
Clean Up Your Credit & Improve Your Score!
If you are questioning your credit score, CreditRepair.com might just be the tool you're looking for. CreditRepair.com will help make sure items in your credit report are substantiated, relevant, accurate and reported fairly. If items in your credit history are incorrect, they will work hard to get them corrected and to defend your financial reputation!
Even if you don't plan to get a car loan for a while it's always smart to build your credit now. Having good credit will help you save money on car loans, car insurance, home loans, student loans, and so much more!
If you know your credit is holding you back, or even if you're not totally sure, check to see if CreditRepair.com can help!
Get Your Car Loan Before You Shop!
Are you're planning on financing your next car? Then you need to shop around for the best car loan before you start car shopping. Don't go to any dealership without a loan approval letter in hand! You can't simply trust that a dealership will give you the best deal. Remember, car dealerships are in business to make money, not just save you money.
Get A Car Inspection!
If you're shopping for a used car, you owe it to yourself to have the car inspected by a trusted mechanic. If you don't have an ASE certified mechanic, you can also take the car to most dealerships to be inspected. Although it will cost you $100 – $200 to have the vehicle inspected, avoid the temptation to skip this step. Trust me, you'll sleep much better knowing the car you just bought isn't a lemon!
If the dealership or private seller refuses to allow a car inspection, don't buy the car. This can be a major red flag and warning that the seller may be hiding something.
Sell Your Old Car!
You'll almost always get more money selling your own car, up to 20% more than if you simply trade in your car. Before trying to sell your own car, be sure to check with your state to get the full list of requirements for a personal sale. Also check to see if signatures need to be notarized on the bill of sale or the car title. If signatures do need to be notarized, check with your local bank to see if they offer this service for free to banking customers.
I've personally sold almost all of my cars private party in the past. I love how you can make so much more money selling your own car!
Take Your Time to Shop Around for the Best Deals!
The best way to save money on your next car is by shopping around. Be sure to consider both dealerships and private sellers. You can save time by looking for cars on Craigslist, Autotrader, and the car dealership websites in your area.
Be sure to know your prices before you shop. You can check pricing using a free tool like the Consumer Reports Car Value Estimator. When car shopping, don't make the mistake of comparing prices based upon monthly payments. Always shop for your car based on the total sales price after all fees. This is the most accurate way to compare prices.
Don't forget to check to see if your state charges sales tax on used cars. Here in Arizona, you don't have to pay sales tax on a used car purchased from a private seller!
It's also so important to not be in a hurry. Always shop for a car when you have plenty of time. Don't wait until the last second, or you might not have the flexibility to get the best deals.
When you take your time, you'll have more opportunities to stumble across good deals and motivated sellers. To find motivated private sellers, look for a vehicle that has been on the market for a long time or for comments in car listings like "motivated seller" or "must sell" or "moving." To find a dealership that is motivated to make deals, try shopping on rainy days or at times when you know business is really slow.
Don't Be Afraid To Negotiate!
After you've found a car that you're interested in buying, consider using these negotiating tips to get the best possible price. These tips apply to both the salesperson at the car dealership and the private seller.
Always Ask! Whenever I want a better deal, I have to remind myself that it never hurts to ask. When you're offered a price, simply ask for a lower price or anything else that could give you a better deal. Sometimes the private seller or car salesperson won't budge. However, often times they have some wiggle room on the price or other extras that they can offer to you to help sweeten the deal.
Always Be Willing To Walk Away! Ultimately, if you're not happy with the price and the seller doesn't want to work with you, don't be afraid to just walk away. Walking away can be a very powerful negotiating tactic, especially at a car dealership. My husband did this with our last car purchase. After he was out the door and almost back to our car, the salesman came running after him and offered him an incredible deal! That little trick alone knocked the price down an additional $1,000 on the car we ended up buying that day. Talk about an easy way to save $1,000!
So just remember, when you walk away one of two things will happen. Either the salesperson will reach out to you with a better deal… or they won't and you can keep shopping at your own pace for a better deal. Either way you win, because you didn't settle for what was offered. You instead chose to keep looking for the best possible deal. Remember, there will always be another car!
Ultimately, a car purchase is a big financial commitment and an investment that requires some planning. Whatever car you buy, it's always worth taking the time to make a decision that you can feel good about for years to come.
I hope the ideas I've just shared will help you save money on your next car purchase. If you still have questions about buying a car or getting a car loan, I recommend that you speak with your financial advisor or your accountant. Asking your dad for car advice is always a good idea too!!
Related Articles for Ways to Save Money on Your Next Car Purchase:
Help fuel your road trip fun with Free Gas Gift Cards plus these easy tricks to save money on gasoline!
Save money on your next vacation with these EASY Ways to Save Money on Rental Cars!
These simple tips and tricks are designed to put you at ease and help you with all of those little details when buying a house for the first time.
I've put together some simple tips that will help you find the perfect place and get that rental application approved.
When it comes to annual checkups, there's one important one you might be forgetting… your finances!
When you know how to snowball your debt, you'll be ready to seriously tackle your bills and get out of debt.
Are you ready to transform your bill paying into something fun, rewarding and maybe even something you look forward to?
Once you make a point to start and get that momentum going, you'll be so excited to watch your retirement savings grow!
Want to know how to cut your grocery bill in half? Keep more cash in your wallet with these easy money saving tricks!
Eating out is always a fun treat, but it's a lot more fun when you're enjoying your favorite restaurants for FREE or cheap, right?
You won't believe how much you'll save at Target, Walmart, Amazon, Home Depot, Bath & Body, Homegoods, Kohl's, Sephora, Lowe's, Bed Bath & Beyond, Old Navy, TJ Maxx, Marshalls and more!
So are you wondering how to Save Money Fast? It's easy when you start slashing expenses and adding these extra streams of income to your finances!
So don't miss out! Get all the latest fun new Frugal Girls Money Saving Tips, Recipes + more right here…