Have an amazing vacation with these epic Seattle Travel Tips and Things To Do in Washington!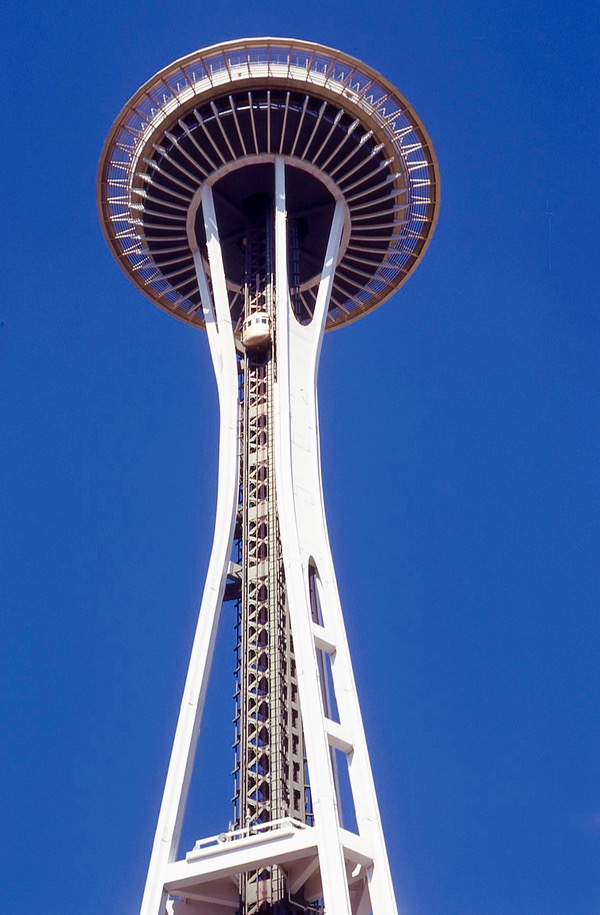 Would you love to plan a trip to Seattle to visit some of the unique sites in this fun and original Pacific Northwest City?
You can visit Pike Place Market to buy some fresh flowers and get your coffee from the original Starbucks.  Or you can to take a ride on a ferry across the Puget Sound to the Olympic Peninsula.  Riding to the top of the Space Needle is a must do for any visit to Seattle!  And don't forget the fresh seafood you can get down by the waterfront!
Whether you plan to eat some fresh seafood, go for a ferry ride or take in a beautiful waterfall, get ready for some Pacific Northwest fun with these top Seattle Travel Tips and Best Things To do! 
Related:
Seattle Travel Tips
I actually grew up an hour north of Seattle and even went to college in Seattle.  These are my favorite Seattle Travel Tips:
Seattle Downtown Waterfront Walk:  Take a walk along the waterfront where you'll find the Seattle Aquarium with funny Sea Otters; the Seattle Great Wheel climate controlled ferris wheel; Ivars for some clam chowder; Red Robin for a burger and to watch the boats moored just outside the windows; Argosy Cruises on Puget Sound; Ye Olde Curiosity Shop; the Seattle Ferry to Bremerton and Bainbridge Island; and views of Elliott Bay and Puget Sound!
Pike Place Market:  Pike Place is a must do for any first time visit to Seattle.  You'll love watching the fish get thrown as the Fish Market, get a coffee from the Original Starbucks, and of course the Gum Wall.  Follow the alley just south of the Fish Market just a few steps to find the Gum Wall.
Space Needle:  If you're visiting Seattle for the first time, splurge and ride the elevator to the top of the Space Needle where you'll get 360 views of the city, mountains, Lake Washington and Puget Sound.
Gas Works Park:  Take a picnic to Gas Works Park on Lake Union.  This old gasification plant is a fun place to catch views of the city, let the kids play and enjoy a picnic on the grass by the water.  Back when I was in college, I would visit this park regularly.
Burke-Gilman Trail: This 20+ mile long pedestrian and bike trail actually runs through Gas Works park.  It follows a route that hugs the west side of Lake Washington, traveling north of Seattle, then east all the way to Lake Sammamish.
Green Lake:  This is another beautiful pedestrian and bike trail that goes all the way around Green Lake, 2.8 miles in total.  This is a great place to stretch your legs after a long flight or drive.
Woodland Park Zoo:  On the south end of Green Lake you'll find the Zoo.  The Woodland Park Zoo has over 1100 animals and 300 species, making this a great place to take the kiddos. You can even score cash back on your tickets when you purchase them online through Ebates!
Seattle Japanese Garden:  Go to the beautiful Japanese Garden on Capitol Hill, then visit the Washington Park Arboretum right next door.
Museum of Flight: No trip to Seattle is complete without seeing some airplanes!  Head to Boeing Field in South Seattle and visit the Museum of Flight for an amazing display of vintage airplanes and spacecraft.  Want to see the brand new jetliners?  I recommend heading 1 hour north of Seattle to Everett to take the Boeing Factory Tour.  Here is where the 767, 747, 777 and brand new 787 Dreamliner are made!
Ballard Locks: Just West of Gas Works Park you'll find the Ballard Locks, where you'll get to watch boats and ships of all sizes be lowered from the freshwater of Lake Union 20 feet above, down into the saltwater of Puget Sound.  Many of the fishing boats that fish up in Alaska actually come from Lake Union.
Salty's at Alki Beach:  Take the West Seattle Bridge in South Seattle over to Salty's for an amazing Sunday Brunch.  From Salty's you can snap amazing photo's of the Seattle skyline across the bay.  If the weather is sunny, head to Alki Beach and enjoy some time at a Puget Sound style beach! 🙂
Puget Sound Beaches:  If you want to see more of Puget Sound, here is a list of my favorite North Puget Sound Beaches.  The list starts in Seattle and then goes north to Snohomish County: Alki Beach Park, Golden Gardens Park, Brackett's Landing South in Edmonds (by the Edmonds-Kingston Ferry Terminal), Meadowdale Beach Park, Picnic Point Park, Mukilteo Beach (by the Mukilteo-Whidbey Island Ferry Terminal), and Kayak Point.  Some of these beaches are free, other's have an entry fee.
Fun Seattle Day Trips
Snoqualmie Falls: Take Interestate 90 East to Snoqualmie to catch the magnificent 268 foot falls.  You can view the falls from the top, or take the trail down to the bottom of the falls.
Mount Rainier National Park: When you're visiting Seattle, you can't miss the giant snowcapped Mount Rainier to the South.  On a sunny day, you can catch glimpses of Mount Rainier all over town.  Head 65 miles South of Seattle to Mount Rainier where you can enjoy scenic drives and all sorts of hikes.
Edmonds-Kingston Ferry Ride: Walk on the ferry in Edmonds, just North of Seattle, and enjoy a ride across the Puget Sound to Kingston.  Grab lunch in Kingston and enjoy some time at the beach before heading back.  Want to go further?  Consider driving from Kingston up to Port Townsend.  Enjoy some pizza at Waterfront Pizza before heading to Fort Worden State Park, an old World War 1 fort built to help protect Puget Sound.
Olympic National Park: To reach Olympic National Park on the Olympic Peninsula, you'll again take the Edmonds-Kingston Ferry, then travel to Port Angeles on the North tip of the peninsula to reach the road to the park.  This is one of my very favorite day trips.  I usually see wild deer right in the parking lot and the views of snowcapped mountains are absolutely breathtaking!
Fort Casey State Park: Visit the old World War 1 fort on Whidbey Island that was built to help protect Puget Sound.  To get there, take your car on the Mukilteo-Clinton Ferry near Everett, then travel across the island to Fort Casey.  Don't forget to bring flashlights and headlamps for exploring.
Deception Pass State Park: Located at the very North end of Whidbey Island, Deception Pass is a narrow channel of water that separates Whidbey Island from the mainland.  At the top of the bridge connecting the island, there is a great place to stop and take photos.  I recommend also spending some time exploring Deception Pass Beach on Whidbey Island.  When the tide is going in or out, the water traveling through the narrow channel really puts on a good show!  I've seen Bald Eagles here in the past and it's always fun watching the boats travel through the narrow channel.
Big Four Ice Caves: Head North of Seattle to Granite Falls, then take the Mountain Loop Highway 21 miles to the Ice Caves near Silverton.  You'll take an easy 1 mile trail to the small glaciers that contain the ice caves.  This walk is enough for the small kiddos and is a really fun family friendly activity.
Leavenworth, Washington:  Enjoy beautiful views of the Cascade Mountains when you drive Highway 2 over Steven's Pass to Leavenworth, located on the East side of the Cascade Mountains.  This German themed town is famous for it's unique shops, German cuisine and beautiful mountain views.  I love the Hat Shop, Taffy Shop, Wood Shop, Tannenbaum Shop, and the Village Pharmacy.  But one of my favorite parts of Leavenworth is actually found just outside of town on Icicle Road.  Icicle Creek is absolutely stunning and is one of the very first places I ever went camping!
Now read on for even more amazing Seattle Travel Tips shared by your frugal friends…
Mimi said: "Seattle Travel Tips?  Go to the very FIRST Starbucks!"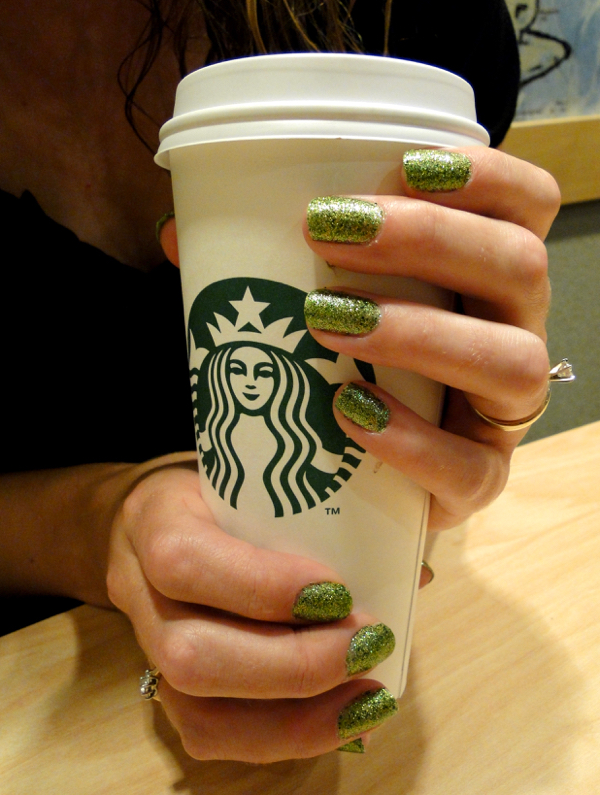 Sarah said: "Space Needle is a must see…  also go to Pike Place Market!"
Victoria said: "Pike's for sure and Theo's Chocolate Factory is a must see!"
Marie said: "Dine at the restaurant atop the Space Needle."  Or… just get dessert.  It slowly completes a full circle every hour!
Anna said: "My husband and I met and got engaged in the Seattle airport!  Visit Pike Place Market, the original Starbucks, take the underground city tour, the Experience Music Project (EMP) is cool, and get clam chowder at Ivars."
Monica said: "Ride the Ferris Wheel along the pier."
Paula said:
"I'm from Seattle (now living in Utah). The Space Needle is a fun touristy thing to do but expensive.  Pike Place Market for sure.  Ye Olde Curiosity Shop.  Take The Monorail from the Seattle Center to Westlake Center.  Just outside of Seattle is Ballard.  Go to the Fisherman's Terminal.  There is a restaurant called Chinooks.  It's good, but go downstairs to Little Chinooks for the salmon and chips.  More than that…get a Chinookie! OMG! Best thing I have ever put in my mouth.  EVER! Lol. The Fremont Troll.  Walk around Green Lake. Eat at Beth's Cafe and leave a drawing hanging on the wall."
Melissa said: "Seattle Science Center"
Ronna said: "Don't miss Pikes Market!  Great deals, great food, fresh flowers, fun vendors… it's awesome.  Make sure you stop by the Fish Mongers booth and watch the guys throw the fish. Its a great thing to see:)  Lots of little boutiques all around that area. And of course, the Space Needle!"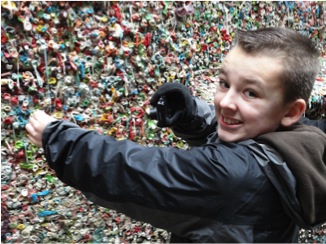 "That is my little guy making his contribution!"
Melissa said: "Pikes of course and stick some gum on the gum wall (gross, haha!), the Space Needle and everything else right around there."
Becky said: "Pike Place, Gum Wall, Curiosity Shop, Ivars Clam Chowder, Space Needle, first Starbucks!!!"
Jenn said: "The gum wall.  Gross but still cool.  I contributed."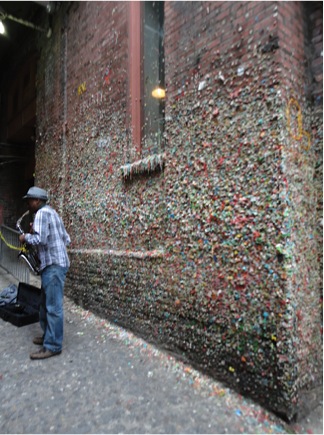 Jessica said: "I LOVED Seattle!  Definitely hit up the thrift stores in Fremont!  There are also a lot of art/landmarks in Fremont.  You'll need to take a cab to Fremont if you're staying near Pike Place.  Also, across the street from Pike Place Market is Beecher's: you MUST have some of Beecher's Mac n Cheese before heading around the corner to Piroshky Piroshky to have one of their savory pastries, so yummy!!! and yes, the Underground Tour was AWESOME!"
Jennifer said: "Ride the carousel, walk the pier, but definitely go for the sight seeing boat ride.  At night you can view the whole skyline and it's exquisite.  Get a hot cocoa and enjoy."
Teresa said: "The Wing Luke Museum, History House in Fremont, Snoqualmie Falls, must have dinner at Ray's Boathouse, Museum of Flight, Seattle Childrens Theater or Childrens Museum. (If you have the kiddies with you)"
Kristin said: "If you can catch a Mariners game at Safeco when the roof is up… that's a good day!"
Kati said: "Underground Seattle tour.  Great history there."
Star said: "The troll under the bridge!"
Jodi said: "Elliot's for really, really awesome seafood."
Lisa said: "Eat at Ed Debevic's. They are rude to you on purpose, so you have to have a thick skin, but it's a very fun experience.  They also sing and dance on the counter."
Hanna said: "Don't forget to hit up a Dick's Drive-In!"
Dezraei said: "Go to the Crab Pot on the waterfront.  They dump a big bucket of crab, sausage, potatoes, shrimp, and corn on the table and you clobber it with a mallet."
Jessica said: "I am a Seattle area native.  I highly recommend the Air and Space Museum at Boeing, the food tour of Pike Place Market (check Groupon for their deals) and the University of Washington campus is STUNNING when it has cherry blossoms.  The Waterfront is also a lot of fun.  Check for CityPass deals which will save a bundle on tourist attractions."
Angela said: "The City Pass is a great way to go if you are hitting multiple tourist attractions.  Love the aquarium and Seattle has tons of beautiful parks and beaches to enjoy on a sunny day."
Amber said: "Something to look up is the Seattle City Pass. You pay one fee (depending on the number if days you'll be touring around) and the pass gains you entry to a ton of things. We lived in that area for almost 4 yrs and used it when family came to visit. HIGHLY recommend it!"
Marty said: "Day trip to Whidbey Island"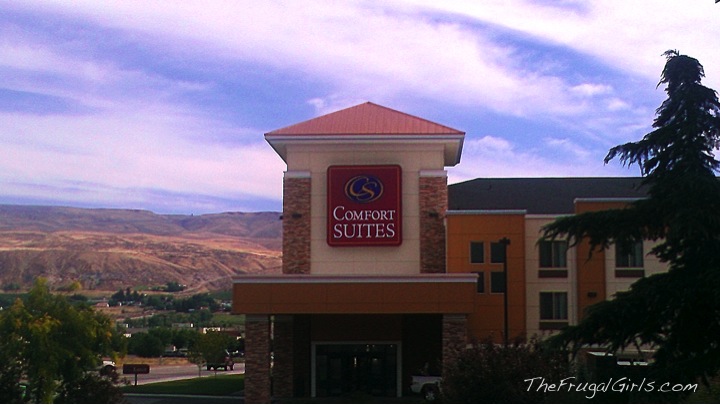 Jessica said: "If you get to Tacoma, America's Car Museum is fantastic, and worth the drive.  Oh, best free attractions are the Ballard Locks and Golden Gardens Park, especially between May-September.  If you can get farther out, visit Mount Rainier (best May-Aug) and NorthWest Trek Wildlife Park."
Karen said: "If you go over to west Seattle, go to Salty's on Alki beach, great restaurant. Also the tide pools in West Seattle at low tide are amazing and so is Lincoln Park."  I recommend the Sunday Brunch at Salty's!
Janice said: "Take the bus tour to Boeing"
Mindy said: "Point Defiance Park, huge and lots of cool stuff."
Frugal Seattle Tip: Don't forget to cash in your Swagbucks for Free Gas Cards, Free Hotels, and Free Airfare, too!

Now that you've scored all of these fun Seattle Travel Tips, do even more dreaming with these tips to other destinations in the beautiful Northwest!  Check out these fun tips below: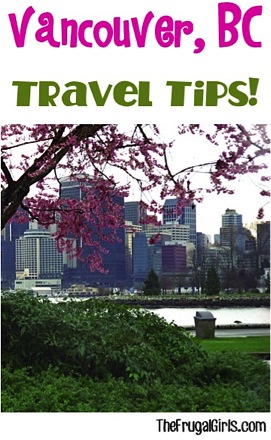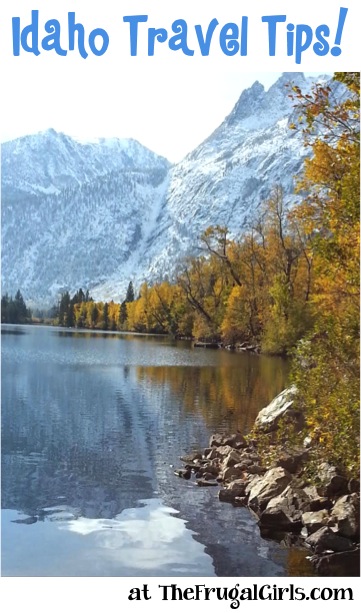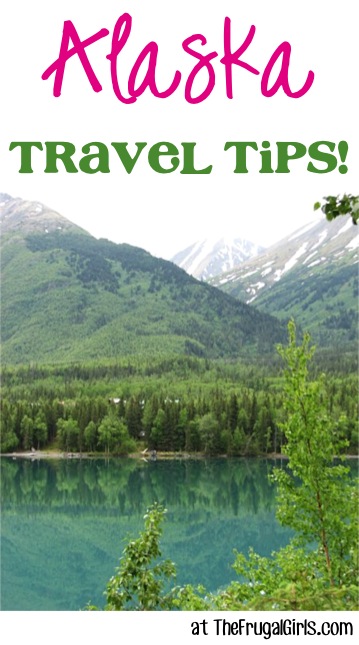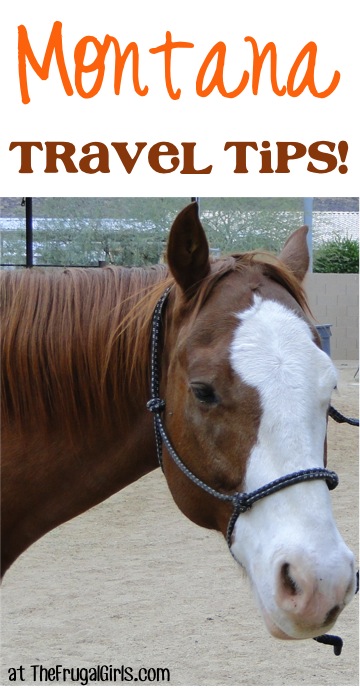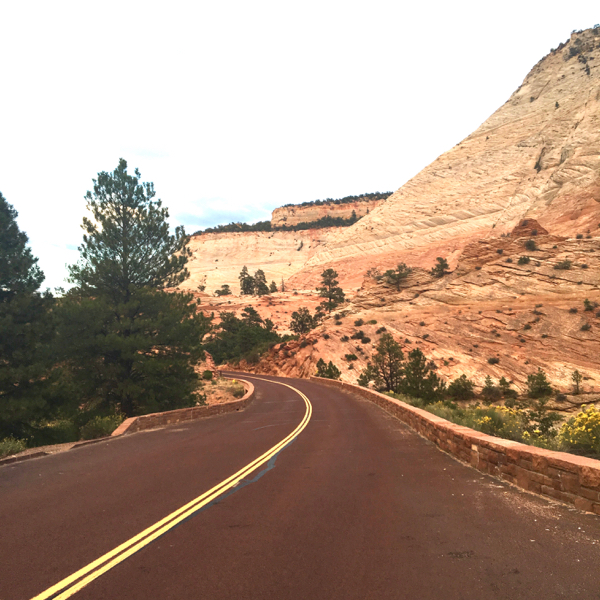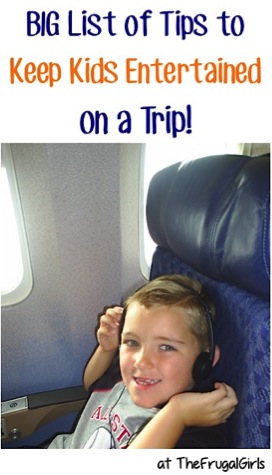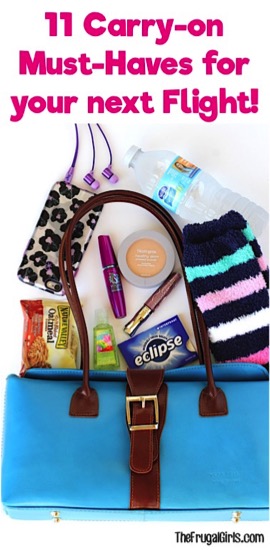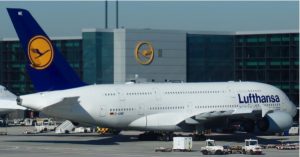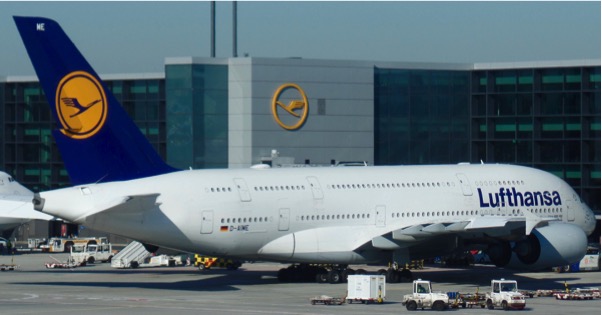 Don't miss out!  Get even more fun Travel Tips like these Seattle Vacation Ideas from The Frugal Girls right here…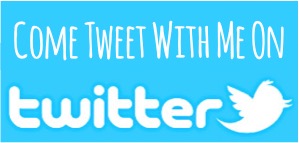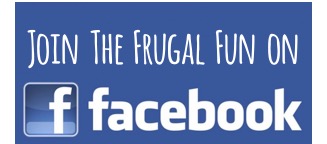 So… have YOU ever been to Seattle before? 
What are some of your favorite Seattle Travel Tips for places to see, things to do, etc?  Leave a comment & share!