Take your family on an epic trip of historical proportions with these Best Washington DC Travel Tips!

Planning a trip to Washington D.C., to get in touch with your U.S. History and to see how our government works up close??
There is so much to see and do.  In fact, there really is something for everyone.  From museums, to monuments, to restaurants, it's time to start dreaming of your tip to D.C.!
Don't miss these Best Washington DC Travel Tips, shared by your frugal friends…
Related:
Best Washington DC Travel Tips
Jackie said: "We love DC!!! We stay at the Virginian Suites Hotel in Arlington and take the Metro everywhere. We go in February and yes it is cold, but no lines or people it great for us.
Did I mention great prices on airfare, hotels and attractions!  Out of everything I've seen in DC, the Holocaust Memorial is something that moved me more than I could ever explain.
I definitely recommend Arlington National Cemetery as well, to honor those heroes.  So many fabulous things to do many of which are free!!"
Alison said: "Tomb of the Unknown Soldier."
Lorelei said: "The Metro there is awesome, use that when possible! I would skip the aquarium in DC, it was not worth the $- we have a better selection at our regional zoo.
It's in a basement if that gives you an idea of the size."
Laura said: "The zoo is nice and it is free."
Michelle said: "Metro is easy to travel and don't forget to visit the Pentagon!"
Samantha said: "You can't park where all the monuments are so take the hotel shuttle to the subway."
Marie said: "I live about an hour away from DC.  So many things to do!  We always pack food and take the Metro in with our two kids 4 and 21 months. They love it!  My 4 year old says 'mommy I love going to DC!' They love the monuments and the zoo too!"
Michelle said: "Have comfortable shoes! Drink lots of water. Request tickets at least 6 months in advance for some attractions & tours from your Congress Person. All of it is great to see!"
Krista said: "I just moved to the area–the Tidal Basin Area is fantastic, with a lovely walk from FDR to Jefferson, Jefferson to Washington Monument, then Washington Monument to the WWII and Lincoln Memorial.
Then head back, over through MLK, and back to FDR at the Tidal Basin. The great thing about this walk?  If you get there early, parking along the Rock Creek Parkway is free for three hours.
That is just enough time to mosey along (or walk more quickly and take an hour to rent a paddle boat on the Tidal Basin for 12 bucks!).
The Korean War Memorial is right near the Lincoln, so we usually include it in the loop."
Mary said: "We took the Double Decker Bus from Union Station for a two day pass.  I would recommend that you tour the whole route to get your bearings and then stop to do what you want.
Use the bus stop at the Washington Monument or the Lincoln Memorial to walk over to the War memorials.  Be sure to take advantage of other bus stops to see other sites.
Old Town in Alexandria was neat, I enjoyed our night by the wharf and the shops down there."
Deborah said: "We spent 6 days doing nothing but the Smithsonian…going to the different museums each day and taking our time. It was wonderful and truly amazing."
Rhonda said: "Arlington National Cemetery and the National Cathedral are musts. We also enjoyed Ford's Theater. All were fantastic."
Jennifer said: "The Spy Museum near Ford's Theater."
Melissa said: "Air and Space Museum and the Natural History Museum (both Smithsonian museums and FREE!).  You can also call your Congressman's office and request a tour of the Capitol!!!
Ages ago I used to be a tour guide for the Capitol when I interned for my Congressman during college, and it is well worth it!"
Sheryl said: "Just came back from there; we were so lucky to catch the cherry blossoms in full bloom. Always love riding Metro and visiting the memorials.
The National Gallery of Art Sculpture Garden is also wonderful place to visit on a sunny day.
If you want to take the US Capitol Building Tour, be sure to contact your legislator well ahead of time to avoid the long lines at the visitors' center."
Nicole said: "We went there in Oct 2011 for a week and it was our families favorite trip. We did all the major sites.
Supreme Court (listened to a case), Capital Tour, White House Tour, Library of Congress, American History Museum, National History Museum, the monuments…
Then onto the Pentagon, Arlington (changing of the guard was amazing, National Archives, Air and Space Museum, Bureau of Engraving, and finally the Holocaust Museum.
Each of us had our favorite.  We booked all of our tours in advance (6 months) and got them all.  It was worth not having to stand in lines."
Gillian said: "Madam Tussauds Wax Museum, Spy Museum, Crime and Punishment Museum, Newseum, American Indian Museum, Botannical Gardens, Eastern Market, and Georgetown."
Robin said: "My favorite museum is the Newseum. A little pricey but all 4 of my children ages 18-7 Love it!  Spent all day there… we were so into learning we forgot to have lunch!"
Inside Medieval Times! (tips and tricks)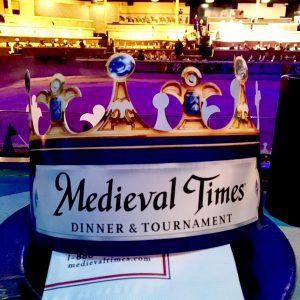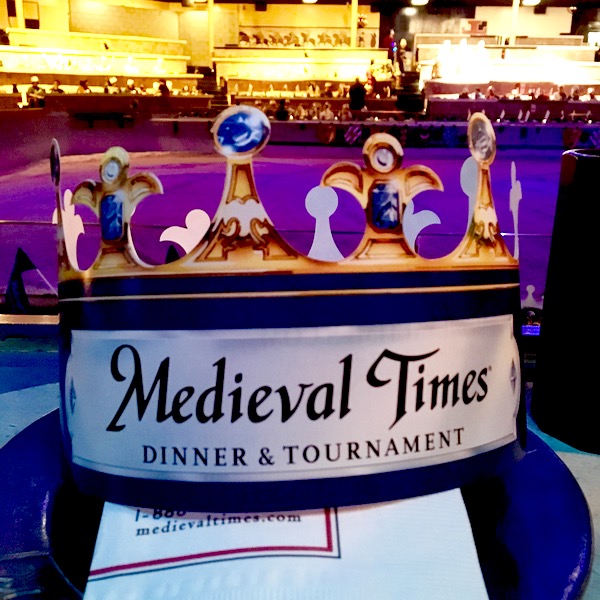 Karen said: "Mount Vernon was my favorite and a favorite of most of our 8th grade students!!"
Shelly said: "If you can venture out, check out the Marine Corps Museum in Quantico. Free and a great day."
Lisa said: "My brother and I visited 6 weeks after 9/11 attacks. Some things weren't open for us to visit like the White House and U.S. Capitol. But we really enjoyed the night tour of the memorials.
Mount Vernon was a favorite.  If you have a chance to venture a little further, take a day trip to Gettysburg.
We had a private tour guide drive our car for 4 hours around the battlefield, and it was really reasonable!  That was the highlight!"
Deb said: "We live on the VA side of the DC metro area. There is so much to see and do for free.  The monuments at night are the best.  Not as many people and they are so beautiful at night."

Diane said: "Keep looking for a cheap hotel. We stayed at the L'enfant Plaza booked through AA.com for only $159/night!"
Deanna said: "All of this is making me homesick. We have been in FL for the past 4 years.  Eastern Market is a definite.
The National Cathedral is gorgeous and they usually have a flower/craft market at the end of April/beginning of May.
Try Sprinkles and Georgetown Cupcakes.
If you can spare it, have a great dinner at Ray's the Steaks in Arlington for a great Hanger Steak with family style sides for $19.99.  If you have young kids, make a reservation when they first open. 
Learn about the architecture of Downtown D.C. – The National Building Museum is amazing!  There is a fee to get in, but the tours are free and completely fascinating! 
Do an internet search of the city parks, DC has lots of amazing neighborhood parks.  On that note, also search U.S. National Park Service at nps.gov. They showcase parks in the area and around the nation.
As a final note, Theodore Roosevelt Island is fantastic.  Whew! I think that is all…for now. : )"
Laura said: "Before you go, order the National Park Passbook and also check out Junior Ranger opportunities through nps.gov.  The Passbook is about $10 & there are a lot of stamps to you can get in DC, which kids love!
Jr Ranger programs are typically free, or $1 for the patch if they have one.  They're great fun and kids will learn about the park too."
Mary said: "I have never visited there, but I remember when I was young (about 40 years ago), my mom took the wrong exit and we ended up right in front of the white house… going the wrong way on a one way street. It was awesome!"
Frugal DC Tip: Don't forget to cash in your Swagbucks for Free Gas Cards, Free Hotels, and Free Airfare, too!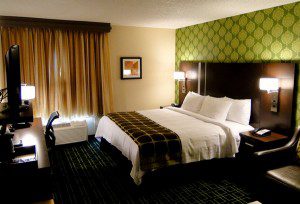 Dreaming of more vacations on the East Coast?  Check out these fun tips below…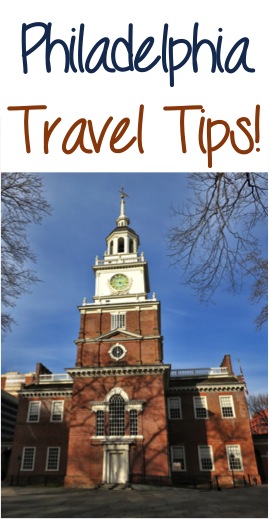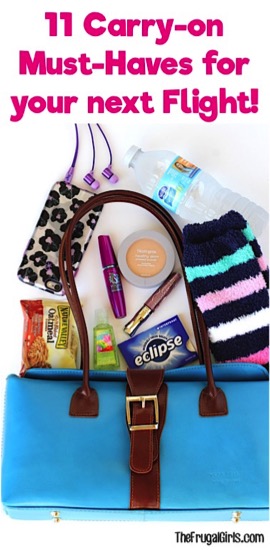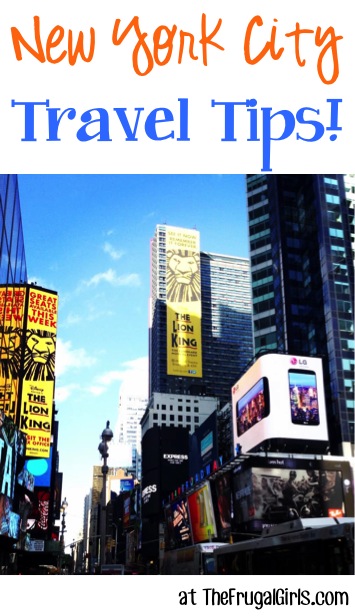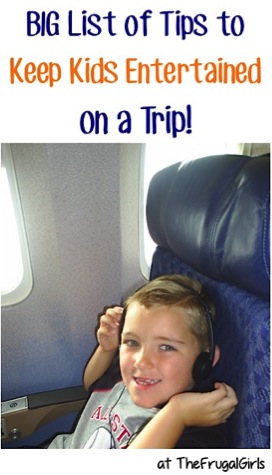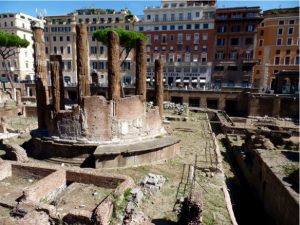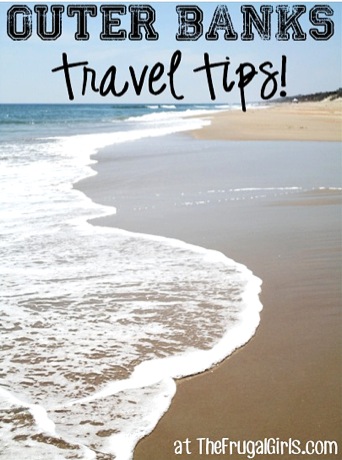 Now that you've got inspired with these best Washington DC Travel Tips, don't miss out!  Get all the latest fun new Frugal Girls Travel Tips, Recipes, Frugal Living Tips + more right here…




So… have YOU every been to Washington D.C. before?
What are some of your favorite Best Washington DC Travel Tips for places to see, things to do, etc? Leave a comment & share!