Get ready for some fun with these NYC Tips and Tricks for Your Epic BIG Apple Adventure!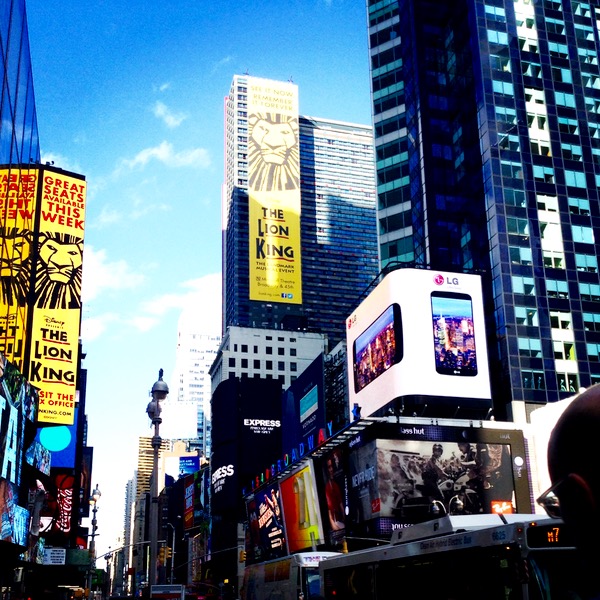 Planning a trip to New York City?  There is so much to see and do in this amazing city and I don't want you to miss anything!
Don't leave home without reading these Best NYC Tips and Tricks shared by your frugal friends right here.  It's time to have some serious fun in the Big Apple…
Related:
NYC Tips and Tricks
A special thanks to frugal friend Anna for sharing this fun NYC photo!
Natella said: "New York City offers on average 50 free events a day, year round; these events range from free tours of various neighborhoods; try free jazz and classical music concerts, and gallery openings; free staged readings; get free talks/lectures/seminars at NYU and Columbia U; enjoy a free reading by famous authors; free screenings, etc.  You can find it all at ClubFreeTime."
Dawn said: "I grew up in NY and worked in NYC.  Spend at least a week and go during the holidays.  See the Rockettes at Radio City Music Hall and Santa at Macy's.  Definitely see the Museum of Natural History and the Hayden Planetarium Windows to the World.
Shauna said: "I went for New Years… best time of year! Macy's is a must, the side of the building says "Believe."  The Harbor Lights Cruise and the Empire State Building at night were beautiful!"
Tanya said: "Empire State Building as well as Statue of Liberty tickets can be purchased online ahead of time.  This saved me a lot of time standing in line.  It is worth planning in advance to go to the museum and into the Statue of Liberty. I love NY!"
Melanie said:
"This is making me miss NYC.

I definitely second the recs to buy certain tickets ahead of time.  Standing in line, particularly as we come up to hot/damp summertime in the northeast, can be kind of brutal."
Tina said: "Have to go to The High Line.  The High Line is a public park built on a 1.45-mile-long elevated rail structure running from Gansevoort Street to West 34th Street on Manhattan's West Side.  Was by far one of the best things I have done in NYC.  I have been alot and this was something new that I have never been to and will go again."
Brooke said: "We did an evening dinner cruse that was amazing!!  Bateaux New York – Glass top boat, super dinner, we loved it!!"
Rose said: "Staten Island Ferry is FREE for a harbor tour.  The rebuilding of the Trade Centers is also a must see."
Jessica said: "If money is an issue, stay in Brooklyn and use the subway to get around. Get a week subway pass.  Download a Subway App for your smart phone, to get routes to take.   When you go to a Broadway Show, get Cheap Broadway Tickets when you buy them the morning of the show.  Be sure to wear comfortable shoes.

Jennifer said: "See The Phantom of the Opera on Broadway and the 9/11 Memorial.  Have a plan when you get there for the things you really want to see.  Don't get too distracted or your time will be gone.  It is easy to get side-tracked there."
Stephanie said: "I have been to see the daytime shows, The View, Rachael Ray, and The Chew — by far, being my favorite! Bryant Park is beautiful, with a lot of really nice shops, and an amazing restaurant!!  See the outside of Madison Square Garden, the inside of Penn Station, and Central Park…all a must see ♥ "
Jennifer said: "It's been about 15 years, but Ellis Island is a must!  I also recommend taking a Gray Line Tour.  We took the night tour and loved it!  Got to go up the Empire State Building at night."
Rebecca said: "Be sure and take the Red Bus Tours.  The information they give on the sights is really great. You can also hop on and off for two days."
Elizabeth said: "Times Square of course!"
Jasmine said: "Madam Tussauds, M&M's World, Hershey's Time Square, Canal Street Rockettes during the holidays, as well as Macy's and Rockefeller Center."
Tiffany said: "Times Square at night, The Village, eat a giant slice of NY style pizza, take a Horse Drawn Carriage ride through Central Park, see what all the street vendors have to offer (and ask what's under the table), take a ride on the train, and visit SoHo of course!"
Allison said: "Frozen Hot Chocolates at Serendipity! YUM"
Megan said: "You must see Times Square, do some shopping on Canal Street, Radio City Music Hall, Toys R Us (even if you're a grown adult), Macy's, visit Lady Liberty of course, Central Park (including the Strawberry Fields Memorial to John Lennon and on the street corner is the building John Lennon and Yoko Ono lived in), see a Broadway Musical, go to the top of the Empire State Building… I could go on and on. That is by far the most amazing City I have ever been to!  My most memorable experience ever… getting to dance in the Macy's Thanksgiving Day Parade!  Oh… and you have to visit Ground Zero.  I ♥ NY!"
CJ said: "Rockefeller Center is better than Empire State Building, because you can see the Empire State Building.  The Metropolitan Museum of Art is not to be missed.  If you want to see a lot, spend money on the NY City Pass — but you have to use fully to get your money's worth."
Karen said: "Definitely do the Top of the Rock over the Empire State Building!!  Economy Candy rocks!!  Floor to ceiling candy! I also loved shopping the SoHo cute boutiques, that are reasonably priced and right on Broadway.  Of course cupcakes from Crumbs or the Cup Cake Stop =) "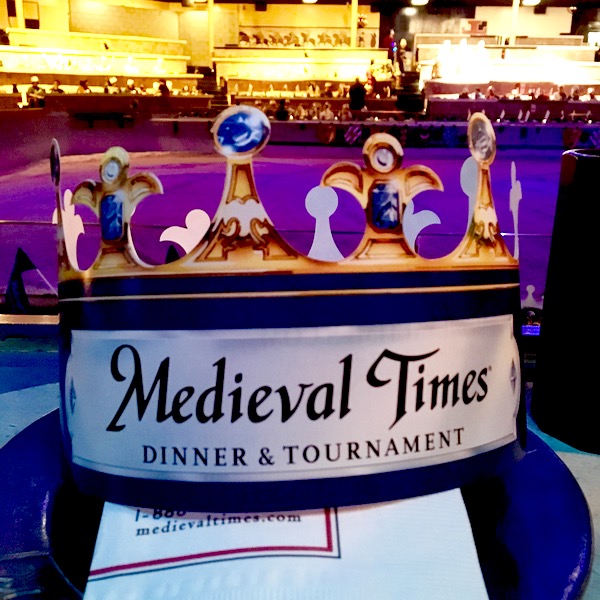 Kat said: "Go to Times Square, Children's Museum on Staten Island, Statue of Liberty, World Trade Center Memorial, the beach, the list never ends…"
Lori said: "I went for my 40th birthday in 2010, such a great city!  So much to do!!  I climbed to the crown on the Statue of liberty, awesome!  Walk the Brooklyn Bridge, watch the Macy's Thanksgiving Day Parade, and you must see the Rockettes on Broadway! And of course, go to the Top of the Rock Central Park and the Carnegie Deli!!  I need another trip to NYC!!"
Frugal NYC Tips and Tricks: Don't forget to cash in your Swagbucks for Free Gas Cards, Free Hotels, and Free Airfare, too!
So are you dreaming of more vacations in the Northeast?  Check out these fun tips below…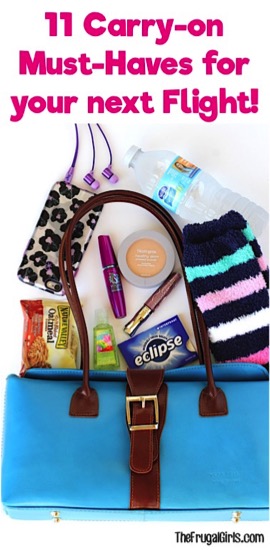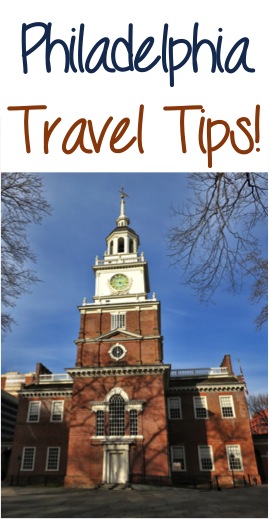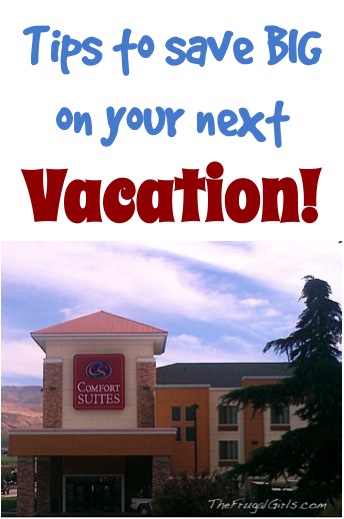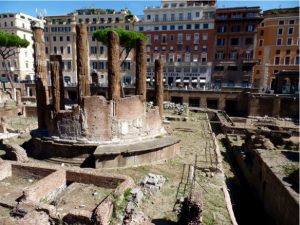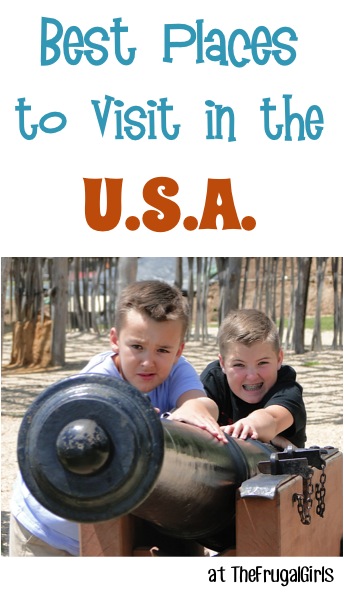 Now that you've got inspired with these best NYC Tips and Tricks, don't miss out!  Get all the latest fun new Frugal Girls Travel Tips, Recipes, Frugal Living Tips + more right here…




So… have YOU every been to New York City before? 
What are some of your favorite NYC Tips and Tricks for places to see, things to do, restaurants to eat at, etc?
Leave a comment & share!