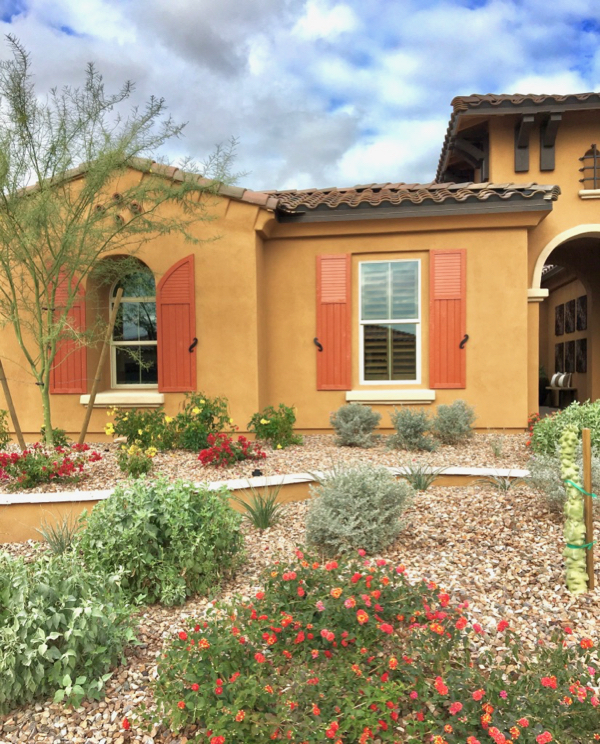 A BIG Thank You to CreditRepair.com for sponsoring today's post.

Are you looking to make a big purchase, but need to borrow some money? When you know how to borrow money wisely, you'll save money on interest and avoid unnecessary debt!
Don't you love the feeling of saving money? I always get such a positive rush when I score a deal or find new ways to cut my expenses. It really is such a great feeling to spend less money and have more money saved for the future! But when I had too much debt in the past, I felt the complete opposite.
That's why I wanted to share some tips with you about how to borrow money wisely. I want you to experience the freedom of having less debt so you can supercharge your savings rate into the future!
So before you borrow, be sure to check out my top 5 tips for how to borrow money wisely…
How to Borrow Money Wisely
#1: Only Borrow What You're Able to Pay Back
When it comes time to borrow, it's important to have a plan for paying back everything you want to borrow. Of course it's important that you can actually afford the monthly payments, but that isn't enough. Every dollar of interest you pay is a dollar not saved. So if you ever want to really get ahead financially, you need to have a plan for how you can get rid of all your debt! When all of your debt has been eradicated, your savings rate can seriously explode!
Start with a plan for your future finances. You already have dreams for your future, like sending your kids to college, buying your dream home, going on an epic vacation, and maybe even retiring early. So put together a plan for your future finances to make those dreams become a reality. When you do, the possibility of your dreams becoming a reality can change from just a dream to a very real possibility!
When taking out a home loan or any other loan, put into place a plan for paying off your new loan. Consider fast tracking your debt payoff by making extra payments when possible. Also, don't make the mistake of assuming that increased future earnings will make paying off your debt easier. This may or may not happen for you. So be cautious with debt and make sure you have plenty of excess income after debt payments. If your earnings do increase in the future, you'll actually have the ability to reach your dreams faster without the burden of excessive debt. Trust me, I've made the mistake of making wrong assumptions about future earnings.
When my husband and I were first married, we had the brilliant idea to buy a new and more expensive home as soon as we heard he might be getting a promotion. We bought the house, but instead of that promotion, 9/11 happened and he was laid off from Boeing. So yes… instead of getting a promotion, he ended up unemployed. And we ended up with a pretty new house and an outrageous mortgage payment. Yikes!! The good news is that he was able to get a new job in Arizona. Then, we were able to sell the expensive home and buy a much more affordable home in Arizona. I realize now that things could have turned out so much worse. I'm so thankful we were able to walk away from such a bad decision without getting hurt too bad financially.
So please don't make the same mistake that I did. Borrow conservatively, and remember that circumstances can change. Make sure you never borrow more than you can pay back comfortably. You'll reduce your stress and increase your ability to achieve your dreams by always having a plan in place for paying off your debt.
#2: Shop Around for the Best Loan Rates
Okay, so you've looked hard at your budget. You know just how much you can comfortably afford to borrow and you even have a plan for paying off your new loan. The next step is to make sure you're getting the very best possible rate on your new loan. When you're shopping around for a new loan, try using these simple tips to help find the best loan for you…
Always Use The "APR" (annual percentage rate) when you are comparing loan rates from different banks. All banks are required to calculate the APR the same way. So using the APR will allow you to more accurately compare the different advertised interest rates.
Avoid High Fees. When shopping around for the best interest rates, be sure to get specific details on all the different loan fees you'll be charged. For example, home loan fees may include origination fees, underwriting fees, processing fees, points and more. If the loan fees seem too high, don't be afraid to ask for lower fees or other incentives that will save you money. Ideally, you want to get a loan with low rates AND low fees!
Watch Out For Prepayment Penalties. You never know what the future holds. You might want to refinance your loan in the future. Or maybe you want to make some extra loan payments to help pay your mortgage off early. So be on the lookout for any prepayment penalties or early payment penalties when you're shopping for a new loan. These can often be hidden in the fine print. If you're not sure, don't be afraid to ask your loan officer specifically if there are any prepayment penalties.
Get Multiple Quotes. You are more likely to score the best rate when you compare rates from different banks and credit unions. I personally try to get quotes from at least 4 – 5 banks and credit unions.
Give Yourself Time. Resist letting a loan officer pressure you into making a quick decision. When you give yourself the luxury of more time, you'll have the flexibility to score the best possible rate.
Get Help. If you have a knowledgeable friend or family member, or even a trusted financial advisor, don't be afraid to ask for help. Be sure to ask them any questions you may have, and get their feedback about any new loan you're considering.
#3: Clean Up Your Credit Before Applying for a Loan
It's always a smart move for you to make sure your credit is looking good before you shop around for a new loan. Whether you plan to purchase a car or a house, your credit score will likely impact the interest rate on your new loan.
That said, taking a look at your credit is actually really easy. You can request a free copy of your credit report from AnnualCreditReport.com. Be sure to review your credit report to verify if there are any errors in your credit history or personal information. You also want to keep an eye out for any negative items being reported. Errors and negative items on your credit report may lower your credit score.
Did you find any problems or incorrect information on your credit report? Don't worry, this is common and there are some really helpful tools available from CreditRepair.com to help clean up your credit score! They will help make sure items in your credit report are substantiated, relevant, accurate and reported fairly. If items in your credit history are incorrect, they will work hard with you to get them corrected and to defend your financial reputation! To learn more, go check out CreditRepair.com.
If you want to borrow money wisely, maintaining good credit can be very helpful. Don't underestimate how much money you can save by qualifying for a better interest rate. When you make a mortgage payment every month, the savings can really add up!
#4: Give Your Budget an Overhaul So You Can Borrow Less in the Future
There are some situations where it can be very difficult to avoid getting a loan. Like when you're a First Time Home Buyer, when you're paying for college, and when you're buying your first car. For many items, however, borrowing can often be avoided by simply planning ahead.
If you need money fast, think about what might have gotten you into this crisis in the first place. Then work hard to educate yourself about avoiding situations like this in the future. A great place to start is by spending some time giving your budget an overhaul. Look for places where you can trim expenses and save more money, which will then allow you to borrow less in the future!
For example, you might not be able to save ahead to pay for a house with just cash. But by planning ahead and specifically saving money for your next car every month, you likely can afford to buy a reasonably priced used car without a loan. Also, if you plan to send your kids to college, start saving now. Then carefully select a school that will help you stick to spending only what you have saved. For your Christmas shopping, determine the total amount you want to spend. Then set money aside every month so you can pay for all of your gifts using only the Christmas cash you've saved all year long.
It's so important that you never give up. No matter how tight money might seem, there are still so many creative ways you can save money on a tight budget! Remember to always think positively about your budget. It's true… sticking to your budget will sometimes limit your ability to splurge, but your budget will also help you achieve your dreams. Those little splurges you give up are such a small sacrifice compared to making your BIG dreams become a reality!
#5: Avoid High-Interest Lenders with Short-Term Payday Loans
Isn't it crazy how some bills seem to come out of nowhere and literally take your breath away? You can usually avoid high-interest rates when you take the necessary steps to maintain good credit. You can also usually avoid relying on credit cards or short-term payday loans to pay for unexpected expenses when you create a strict budget and stick to it. But the first step you need to take in order to get your finances under control is to address your spending habits.
To start, you need to make sure you're not spending too much on your house. When you spend too much on your house, you end up not having enough money to pay for everything else. Whether you don't have enough money for a reasonably priced used car, furniture for your home, college savings, or even groceries, being house poor simply isn't worth it. Remember? I tried that, and never want to experience that again.
Spending too much on my house back when we were banking on my hubby's promotion, turned into us living paycheck to paycheck with nothing leftover for savings. I ultimately downsized and bought a less expensive home, which greatly lowered my mortgage payment. But I also took additional steps that were just as important. I created a budget and actually stuck with it. I also stopped going out to eat as often and avoided expensive vacations. Then I looked for new ways to save money on absolutely everything. And I haven't stopped looking for new ways to save money to this day!
So many of the tips I've just shared for how to borrow money wisely come from my own personal experiences. I hope these ideas will inspire you to avoid debt when possible. I also hope these tips will inspire you to always have a plan for paying off your debt. But these tips to borrow money wisely are just a starting point. If you still have questions about borrowing money, I recommend speaking with your licensed financial advisor or your accountant for more information.
Whatever you do, be sure to borrow carefully and manage your debt wisely so you can save more money to fulfill your future dreams!
Related Articles to How to Borrow Money Wisely: