What happens when you combine Grape Jelly and Chili Sauce with Little Smokies?  This heavenly Crockpot Smokies Recipe!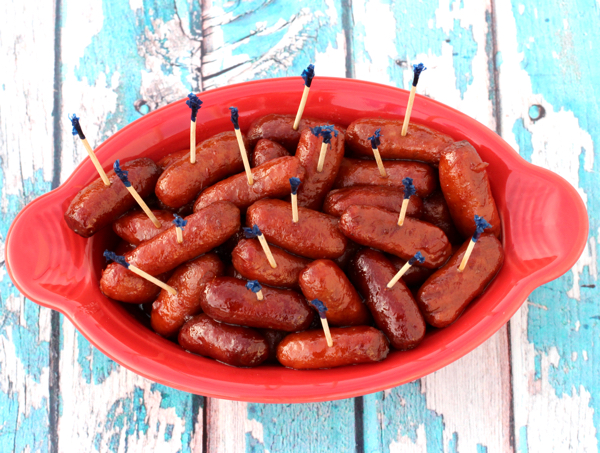 With just 3 Ingredients, this Crockpot Smokies Recipe made with Welch's Grape Jelly and Heinz Chili Sauce is off-the-charts amazing!  These are perfect as a Holiday or Game Day Slow Cooker Appetizer, or even as a fun Friday night snack!
They truly make for a crave-worthy appetizer.  I literally watched them vanish before my eyes, everyone could not get enough… and I blame this crazy good sauce!!
You are going to love this easy slow cooker recipe…