Something magical is about to happen when you make this easy Chocolate Frosting Recipe with Cocoa Powder!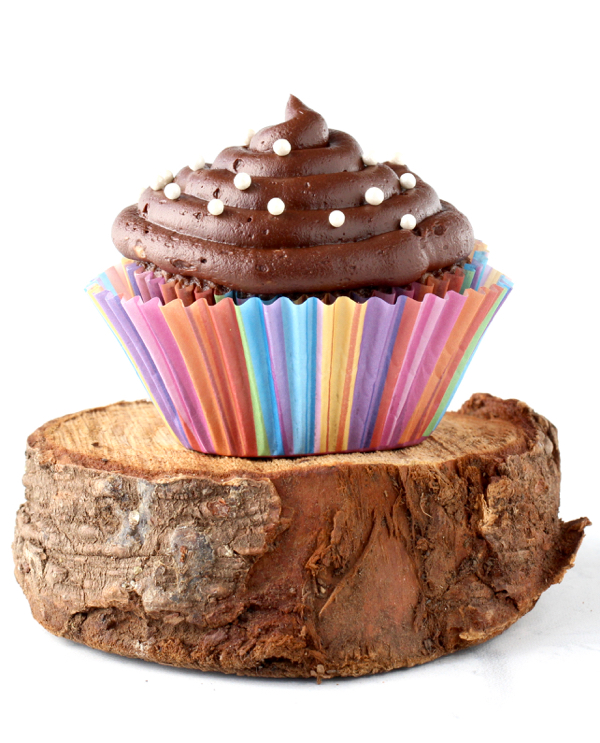 Once upon a time, I was the girl who purchased store bought frosting.  But then one day, everything changed.  It's a true story, once I met my new best friend… this Easy Chocolate Frosting Recipe with Cocoa Powder, my chocoholic tendencies were taken to a whole new level of decadent cocoa bliss!
I mean come on… there's just something so dreamy about rich, velvety, luscious homemade chocolate frosting!  It's perfect for Cake or Cupcakes, and is so much easier to work with, too!  I found myself exclaiming… "this is the best chocolate buttercream frosting I've ever had in my life!"  And if you really must know, I've had a lot of frosting over the years!
So if you're looking to take your cakes and cupcakes to the next level, you've GOT to try this!
Just 5 Ingredients, 5 minutes, and you're done!  Does it get any easier than that?!?
Keep in mind though… all self control may just fly out the window.  For example, I may or may not have licked the beater completely dry! 😉
Now are you ready to make some frosting? Here's what you'll need…