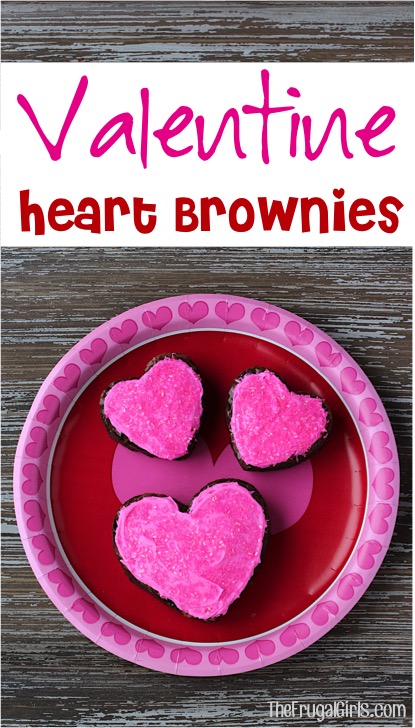 I was recently asked by the J.M. Smucker Company to create some fun Valentine's Day Brownies using Pillsbury™ Brownie Mix and Frosting, and am so excited to share these Valentine Heart Brownies with you!
On the hunt for the perfect Valentine's Day treat to share a little love with your sweetie, kids, and friends?  I've got just the thing… Valentine Heart Brownies!
These Valentine Heart Brownies are so simple to make and absolutely delicious!  They're the perfect way to "Mix up a moment" with your Valentine!  You can also share the extras with friends and family on Valentine's Day!
Everyone will love receiving these cute little brownies!  They're such an easy and fun way to show you care!