This Easy Raspberry Dump Cake will remind you of summer raspberry dreams!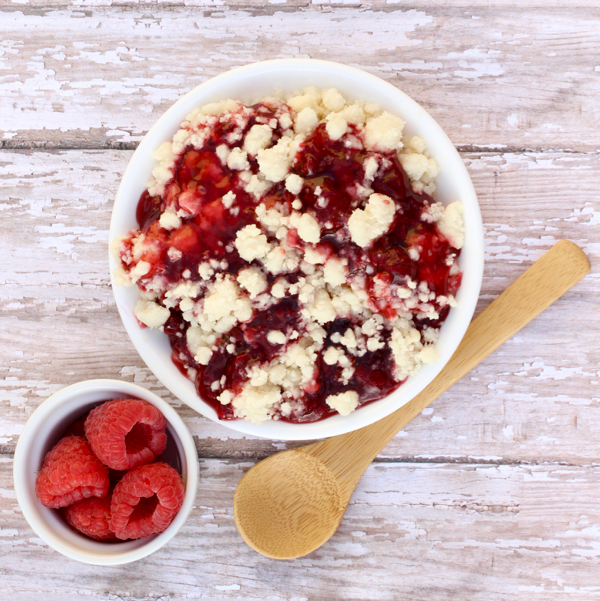 I grew up with raspberries growing in my backyard, fresh and juicy, just begging to picked every summer!  I took my job seriously… although to be honest, most of them I just popped straight in my mouth.  Very, very few ever made it inside to the kitchen. 😉  Enjoying this Easy Raspberry Dump Cake brings back those fun raspberry memories.  Purely delicious!
If you love Raspberry Recipes as much as I do, you'll really love this ridiculously easy 3 Ingredient Raspberry Dump Cake Recipe!  It's seriously one of my all-time favorite Dump Cakes!!