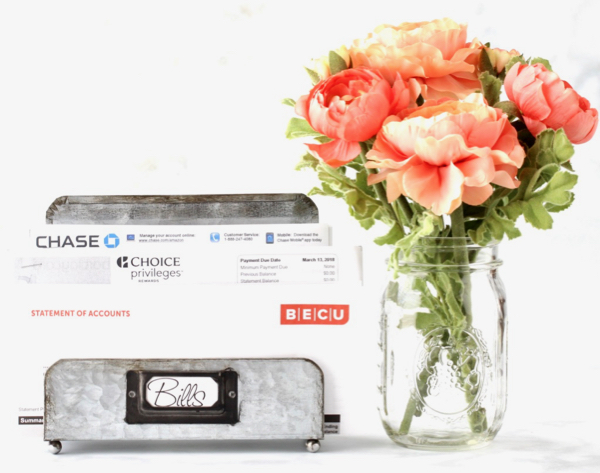 A BIG Thank You to CreditRepair.com for sponsoring today's post.

Do you feel trapped by your debt?  Then it's time to get serious about tackling your debt for good!  So today I'm going to show you how to snowball your debt!
Unless you're using a loan to buy a home or start a business, most debt is really undesirable.  Sometimes we might consider it a necessity, but who really wants to be in debt?
The good news is that you don't have to stay in debt.  I've actually been completely debt free for 7 years now and it's been so incredibly liberating.   Sure it took a lot of hard work and determination, but getting completely rid of our debt was so worth it.  Seriously, have you ever heard anyone say they wish they were still in debt?  We all know that isn't going to happen!
So what can you do to finally get your debt under control?  Snowball it, that's what!  When you know how to snowball your debt, you'll be ready to seriously tackle your bills and get out of debt.  You can get started today with these easy debt snowball tips…
Related: 20 Retirement Extra Income Ideas
How to Snowball Your Debt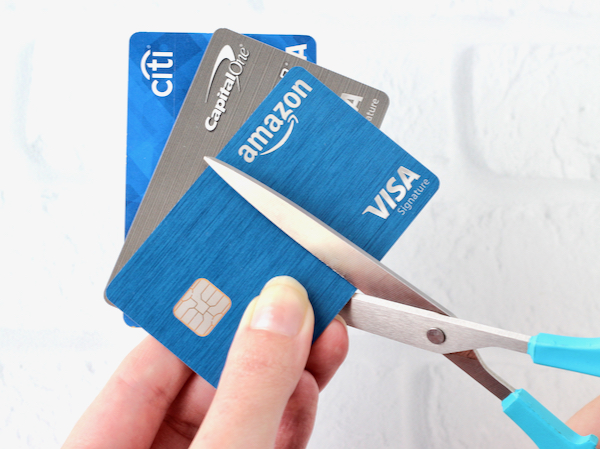 Step #1: Cut Expenses and Save More!
When you're on a mission to get rid of debt, nothing you spend money on can be off limits.  Everything in your budget needs to be given a second and third look.  You'll now have to decide what expenses are essential and what expenses can be cut.  It's simple: the more you can do to cut expenses, the faster you'll save money and get out of debt!  It's okay to be a little radical, because you only need to do this until you've paid off your debt!
I recommend taking a really hard look at how much you spend every month on entertainment, vacations, clothing, gifts, groceries and gas.  These are the places that most people are likely to overspend.  To help you better control spending, consider only using cash to pay for items in these categories.  Set a prudent and reasonable monthly budget for each category.  Then, when the cash runs out, you simply stop spending for the remainder of the month.
I've actually put together a whole list of creative ways to help you cut expenses and Save Money Fast!  Use these ideas to get inspired to slash your expenses and accelerate your monthly savings.  Once you've reworked your monthly budget, you'll be ready to start going after your debt aggressively!
Step #2: Identify All Of Your Debt
When you've made the decision to really go after your debt, it's time to get organized.  You need to take a look at your budget and your monthly bank statements to identify all of your bills.  For every debt you owe, identify these details:
Total Amount Owed
Interest Rate Charged
Minimum Monthly Payment
Monthly Bill Due Date
Step #3: Decide Which Debts to Pay Down First
Now that you've identified all of your debts, which debt should you pay off first?  Well, with the Debt Snowball method of paying down your debt, you'll start by paying the minimum amount due on each debt every month.  Then you'll take all of your extra funds available to go after your smallest debt and get it completely paid off.  Once your smallest debt is paid off, you'll move on to paying off the next smallest debt and so on.  There is a real psychological advantage to this method.  When you pay off your smallest debt first, you can reduced your total number of bills much faster.  With less monthly bills, comes less stress and a real sense of accomplishment.  That sense of accomplishment can really boost your morale and keep you motivated to pay off your debt over a longer period of time.
When you're tackling a lot of debt, your emotions really need to be considered.  Your emotions will greatly influence how motivated you feel.  Debt can feel overwhelming, like a heavy burden.  Bills are inherently negative.  So reducing your number of bills as fast as possible will give you a sense of positive momentum that will help keep you motivated!  Let's do this!
Step #4: Motivation = Success!
Now, motivation is the one thing that will help you stay on course to successfully pay off your debt.  So when you're working hard to cut expenses, save money and pay off debt, how do you avoid burnout?  How do you stay motivated to keep going until all your debt is paid off?  To stay motivated, the debt snowball method is a great place to start.  But there is more you can do to stay motivated.  Let me give you some personal tips that I've found to be helpful:
Motivation Tip 1: Create an Emergency Fund.  Unexpected bills are going to happen and that's why you need to have an emergency fund.  So before you start aggressively paying off your debt, set a few thousand dollars aside to cover unexpected expenses.  Your emergency fund will help pay for the unexpected car bill or medical expense that could derail your efforts to pay off debt.
Motivation Tip 2:  Enjoy Frugal Splurges!  My grandma used to say that all work and no play makes for a dull girl.  That was such good advice to follow especially when I was working hard to achieve a particular goal.  It's hard for anybody to stay motivated when we get burned out and tired.  That's why it's so important that we let ourselves have some frugal fun.  Some of my favorite frugal fun ideas include going out for a coffee date, having a picnic at the lake, enjoying a home spa day, or going to the park to play frisbee with my family.  Remember, enjoying a frugal splurge every so often is a practical way to keep yourself motivated and refreshed!
Motivation Tip 3: Surround Yourself With Positive Support!  When you're taking on a challenge like paying off debt, you need encouragement!  So surround yourself with people who will encourage you in all the right ways.  Seek out encouragement and wisdom from people who have successfully tackled debt before.  Have a friend over to chat while you bake cookies, read a motivational book, or even listen to an encouraging podcast.  Filling up on positive support will really help you stay on course until all that debt is finally gone!
Step #5: Celebrate Your New Debt-to-Income Ratio!
Celebrating milestones along the way to paying off your debt can keep you motivated, and that's always a good thing!  Did you know that paying off your debt will give you a better debt-to-income ratio?  Your debt-to-income ratio is important, because it heavily influences how your credit score is calculated.  So you'll not only be paying down your debt, you'll also be helping to improve your credit score!  That's really good news!
Just don't forget to keep an eye on your credit to see how it's improving as you work your way through the debt snowball process.  Did you know that you can actually get a free copy of your credit report from AnnualCreditReport.com?  Be sure to check all 3 of the major credit reporting agencies: TransUnion, Equifax, and Experian.  While you're looking at your credit report, review the report to make sure there are no errors in your credit history or personal information.  Also check to see if there are any negative items being reported.
Did you find any problems or incorrect information on your credit report?  Don't worry, this is common and there are some really helpful tools available from CreditRepair.com to help clean up your credit score!
They will help make sure items in your credit report are substantiated, relevant, accurate and reported fairly.  If items in your credit history are incorrect, they will work hard to get them corrected and to defend your financial reputation!  To learn more, go check out CreditRepair.com.
So as you can see, working to tackle your debt and to improve your credit score can really open up a whole new world of possibilities.  Possibilities like helping your kids get off to a great start in life, buying your dream home, and retiring well!  I hope you can use these ideas to get started on your debt free journey.  If you still have questions about tackling debt, I recommend speaking with a licensed financial planner for more information.
Whatever you do, stay motivated and keep going!  Never give up!!  Paying off your debt will allow you to dream bigger than ever before.
Related Articles to How to Snowball Your Debt:
Use these No Spend Challenge Ideas to help conquer your debt and to kick your savings into high gear!
When it comes to annual checkups, there's one important one you might be forgetting… your finances!
Having cash on hand to cover unexpected expenses is a really smart move! You never know what financial surprises may come up, but you can rest easy when you have a nice stash of cash set aside in your emergency fund!
Whether you're super methodical or crazy disorganized, adding some new ideas to improve your finances is always smart.
It's true… identity theft can happen to any of us at any time. That's why today I want to share some easy tips for How to Protect Yourself From Identity Theft!
When you know how to borrow money wisely, you'll save money on interest and avoid unnecessary debt!
These simple tips and tricks are designed to put you at ease and help you with all of those little details when buying a house for the first time.
When you're prepared with the best tips for how to budget for your wedding, it'll be so much easier to afford the beautiful wedding you've always dreamed about!
Once you make a point to start and get that momentum going, you'll be so excited to watch your retirement savings grow!
Use these creative Retirement Extra Income Ideas to supplement your income, enhance your social life and to stay better connected with others!
Want to know how to cut your grocery bill in half? Keep more cash in your wallet with these easy money saving tricks!
Eating out is always a fun treat, but it's a lot more fun when you're enjoying your favorite restaurants for FREE or cheap, right?
You won't believe how much you'll save at Target, Walmart, Amazon, Home Depot, Bath & Body, Homegoods, Kohl's, Sephora, Lowe's, Bed Bath & Beyond, Old Navy, TJ Maxx, Marshalls and more!
So are you wondering how to Save Money Fast? It's easy when you start slashing expenses and adding these extra streams of income to your finances!
So don't miss out! Get all the latest fun new Frugal Girls Money Saving Tips, Recipes + more right here…
So do you have any favorite tips for how to Snowball Your Debt?
Leave a comment and share…