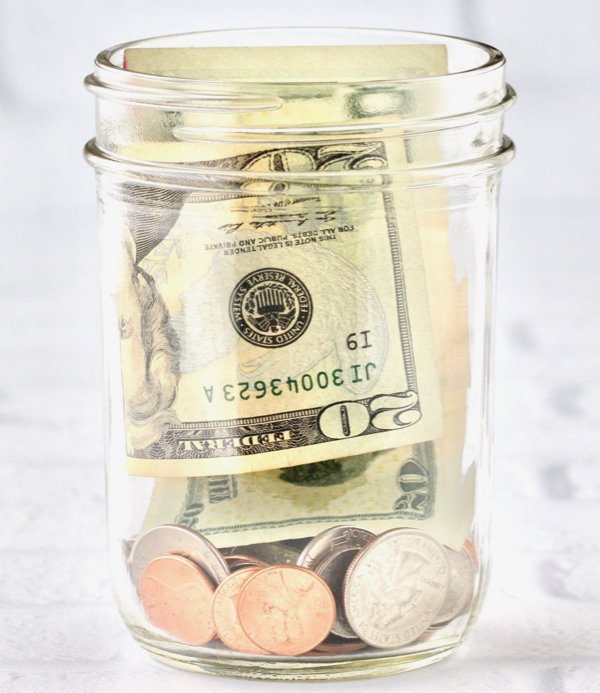 A BIG Thank You to CreditRepair.com for sponsoring today's post: The Best Ways to Lower Your Interest Rates.

Are you looking for the Best Ways to Lower Your Interest Rates?  Saving money and staying out of debt is really the ultimate goal for every frugal girl, right?  However, we all have to start somewhere and some expenses are simply too big to handle without a loan.  When we are still early in the stages of building wealth, using loans to pay for college, a new home and even our next car can still be necessary.
Have you been wondering how to lower your interest rate on your mortgage, student loans, car loan, or credit cards?  Interest is one of the biggest expenses that we often overlook.  But when you consider how much interest you're paying on your home loan, automobile loans, credit cards, cell phones, and college loans, the numbers add up really fast.  In fact, you might be paying hundreds if not thousands of dollars in interest every year.
Saving money on interest is one of the most important ways that you can really start saving money.
That's why I want to share with you some of the Best Ways to Lower Your Interest Rates that I've found…
Best Ways to Lower Your Interest Rates
#1: Check your Credit Score Before You Shop
If you plan to get a car loan or a home mortgage, your credit score can impact how good of an interest rate you can get on a new loan.  This also applies to refinancing your student loans.  So before you head out to shop for a new car or house, or even refinance an existing loan, it's a good idea to first check your credit report.  It's better to find out for yourself if there are any problems on your credit report, rather than waiting to get a bad rate or a loan denial letter.  Yikes!
You can get a copy of your credit report for free when you visit AnnualCreditReport.com.  Once you've received a copy of your credit report, review the report to make sure there are no errors in your credit history or personal information.  Also check to see if there are any negative items being reported.
Did you find any problems or incorrect information on your credit report?  Don't worry, this is common and there are some really helpful tools available to help clean up your credit score!!
#2: Clean up Your Credit Score
So you've found some problems with your credit report… now what?  CreditRepair.com might be able to give you the extra help you need to get your credit score ready for your next new loan or loan refinance.
Credit Repair will help make sure items in your credit report are substantiated, relevant, accurate and reported fairly.  If items in your credit history are incorrect, they will work hard to get them fixed and to defend your financial reputation!
If you need to give your credit score a boost, check to see if Credit Repair can help you out.  For more information, and to see if credit repair is right for you, check out CreditRepair.com.
#3: Build Your Credit
There are some smart things you can do to build your credit fast.  Did you know that building your credit is actually really easy?  You just need to know what to do and then get organized.  Use these 7 Ways to Repair Your Credit to make sure you get the best rate on your new loan.
#4: Maintain a Solid Employment History
So does your employment matter when you're trying to get a great rate on a new loan?  You bet it does.  In fact, the longer you stay at the same job and the more money you make at that job, the easier it can be to get the loan you want.
When you ask a bank for a loan, the bank will want to know if they can trust you to pay them back.  So how do they do that?  Of course the bank will want to know if you have good credit.  But the bank will usually also want to know how much money you make and how long you've had your current job.
If you know that you'll need a new loan or that you'll be refinancing an existing loan, do yourself a huge favor!  Make it easier for the bank to say yes to your new loan request.  If possible, stick with your current job until you've secured the new loan.
#5: Put More Money Down
One of the easiest ways to lower your interest rates and save money on a loan is by putting more money down.  As a result, you will be paying interest on a smaller loan balance.
For example, here's a really smart way you can save money on your home mortgage.  By putting at least 20% down on a home loan, you can avoid paying for private mortgage insurance.  So how much does private mortgage insurance or PMI cost?  PMI used to cost me hundreds of dollars every month.  That was a such huge waste of money!  When we first got married, we had PMI on our first home mortgage.  It wasn't easy to get rid of, even after our home had increased in value more than 20%.  It still took several months and a new home appraisal to get the PMI removed from our mortgage.
So if you can, do your best to try to save for a 20% down payment on your next home and avoid wasting money each month on PMI.
#6: Consider Shorter Term Loans
Did you know that you can snag a lower interest rate with some shorter term loans?  It's true.  When it comes to home loans, with a 15 year fixed mortgage, you may often get a better rate.  Plus you'll pay a lot less in interest than with a comparable 30 year fixed mortgage.  Your monthly payment may be slightly higher with a 15 year mortgage, but if you can swing it you'll save a LOT of money.
#7: Shop Around for the Best Rates
Us frugal girls always look for the best prices and deals.  This also applies to interest rates.  To make sure you're getting the very best possible rate on your new loan, try following these easy steps:
Always use the "APR" (annual percentage rate) when comparing loan rates.  All banks are required to calculate the APR the same way.  So using the APR will allow you to more accurately compare rates from different banks and financial institutions.
Shop around.  Consider checking rates at major banks, regional banks, and your local credit unions.  I like to get quotes from at least 4 – 5 banks or credit unions.
Avoid high fees.  When shopping for rates, be sure to get specific details on all the different loan fees you'll be charged.   For example, home loan fees may include origination fees, underwriting fees, processing fees, points and more.  You ultimately want a loan with both low rates and low fees!
Beware of prepayment penalties.  Paying off your home loan early is always ideal, so be on the lookout for any prepayment penalties or early payment penalties when shopping for a new loan.  These can often be hidden in the fine print.  So be sure to specifically ask if there are any prepayment penalties.
#8: Negotiate and Ask for Better Rates
After you've done your homework and shopped around for rates, consider using these tips to negotiate for the best possible interest rate:
Always ask.  Whenever I want a better deal, I have to remind myself that it never hurts to ask!!  When you're offered an interest rate, simply ask for a better rate or anything else that could give you a better deal.  Sometimes a bank won't budge, but often times they have some wiggle room on rates, fees or other extras that they can offer to you to help sweeten the deal.
Don't be in a hurry.  Always shop for your rates when you have plenty of time.  Don't wait until the last second, or you might not have the flexibility to get the best possible rate.
Always be willing to walk away.  Ultimately, if you're not happy with the rate and the bank doesn't want to work with you, don't be afraid to just walk away.  Walking away can be a very powerful negotiating tactic, whether at a car dealership or even at your local bank.  When you walk away one of two things will happen.  Either they will reach out to you with a better deal… or they won't and you can keep shopping at your own pace for a better deal.  Either way you win, because you didn't settle for what was offered.  You instead chose to keep looking for the best possible deal.
Many of the tips I've shared for the best ways to lower your interest rates come from my own personal experiences.  There are so many different ways to save more money on interest rates, and I hope these ideas will inspire you to look for the very best deals you can get.  This guide is just a starting point.  If you still have questions about interest rates, I recommend speaking with a licensed loan professional or your accountant for more information.
Whatever you do, never settle for paying too much!
More Related Articles to these Best Ways to Lower Your Interest Rates tips: