I may get
paid
for ads or purchases made through links in this post.
Transform your dining room into a space you'll love with these Stunning Dining Room Ideas!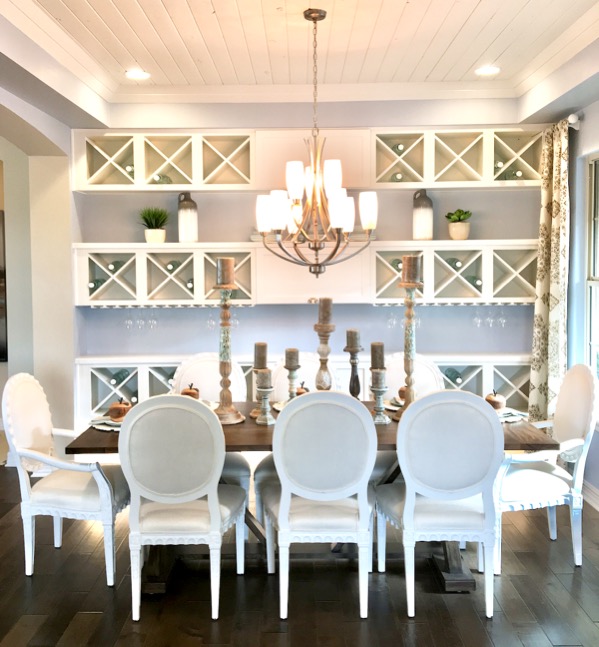 My dining room is one of my favorite rooms, a place where my family shares conversation, good food and joyful celebrations.
Not only that… it's where we come together after a long week to play our favorite board games and card games, and make all those crazy fun memories!  The prettier the space… the more fun it is to spend time there, right?
It's time to invest in a space to create fabulous memories with family and friends alike.  Make your own dining room amazing with these Stunning Dining Room Ideas!
Stunning Dining Room Ideas
Related:
#1: Add a Throw Rug!
Add texture and define the space simply by adding a Throw Rug to your dining room!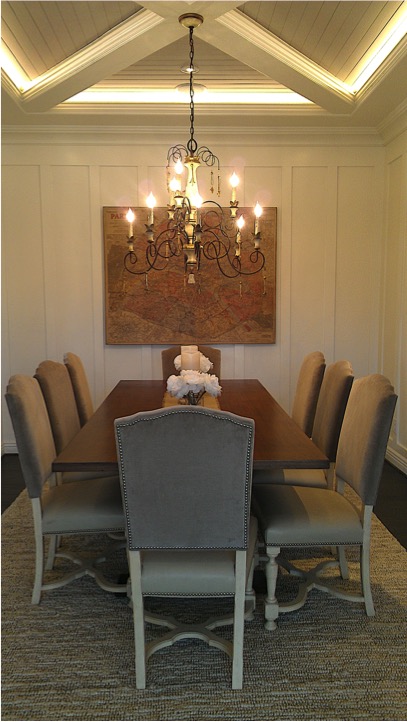 #2: Upgrade your Fixtures!
Swap out your builder grade fixture for a fun New Dining Room Fixture!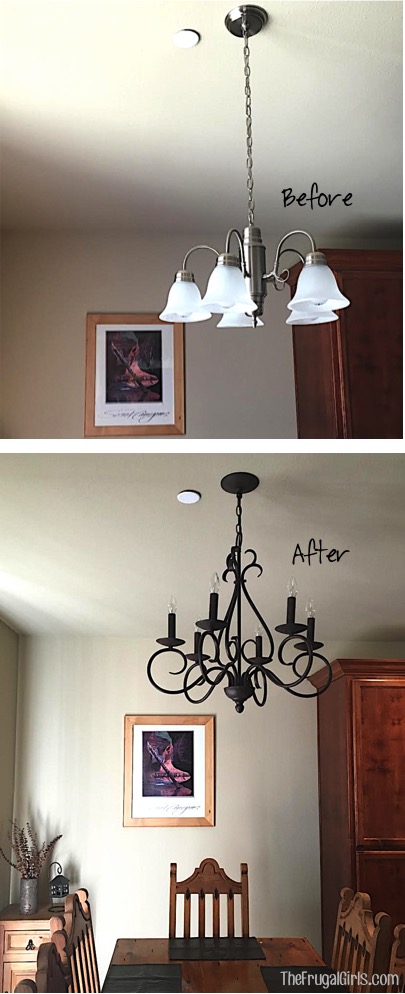 #3: Consider Adding Two Fixtures!
Got a long table?  Add Two Fixtures instead of one.  Talk about a BIG, beautiful impact!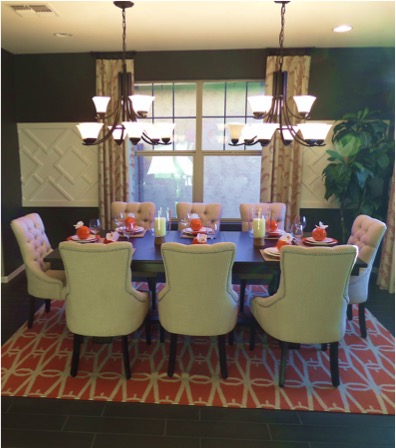 #4: Install Crown Moulding on the Ceiling!
If you have a dedicated room for your dining room… adding some Crown Moulding can make such an impact!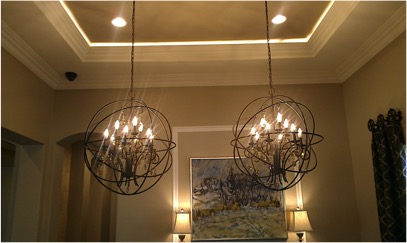 #5: Add Candles and Flowers!
Keep fresh flowers or pretty Silk Flowers front and center on your dining room table.  Don't forget the Unscented Candles to cast a pretty glow and create ambience at dinnertime, too!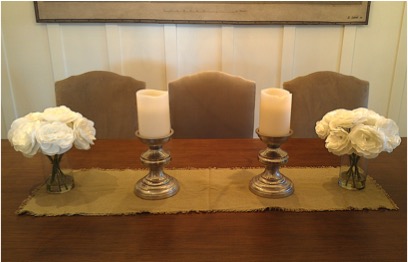 #6: Set your Table Pretty!
Never underestimate the power of a beautifully set table.  Pretty place settings – Placemats, Napkins, and Pretty Dishes always make such a statement, and are so inviting!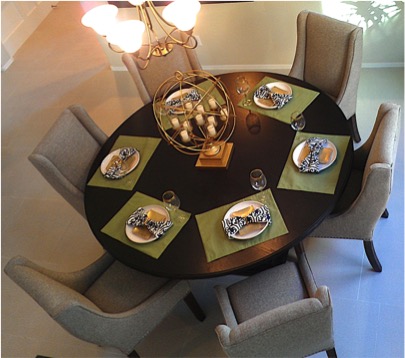 #7: Add Casual Seating!
Think outside the box when creating the seating spaces around your table.  Don't be afraid to mix and match with Sofas and Dining Room Chairs for a fun and casual effect!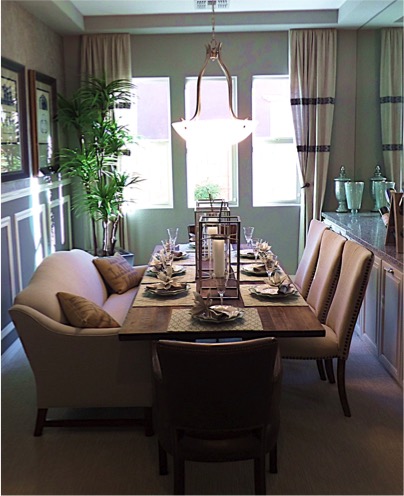 #8: Spruce up those Walls!
Whether it be a fresh coat of paint, or some fun new Dining Room Decor… don't neglect those walls.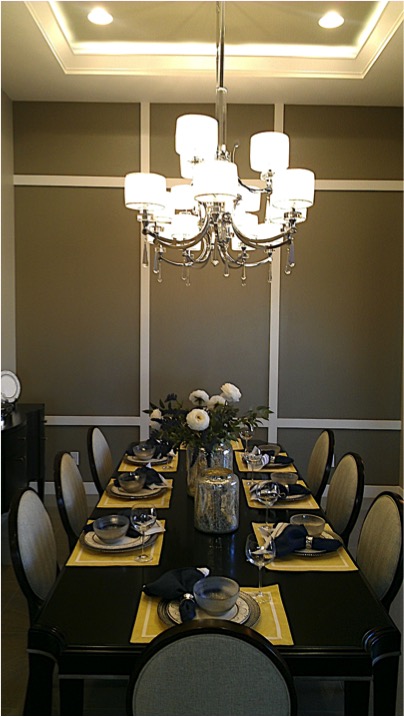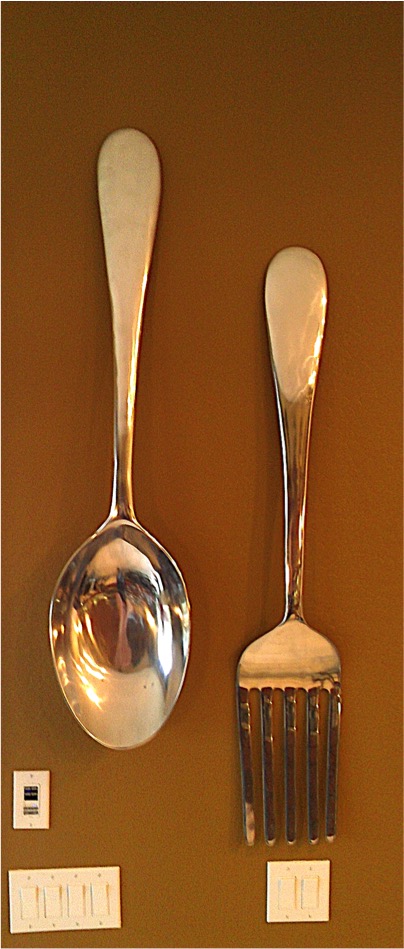 #9: Recover your Chairs!
You can give your dining room a fresh new look simply by Recovering your Chairs!  Do it yourself and save BIG with these easy step-by-step instructions!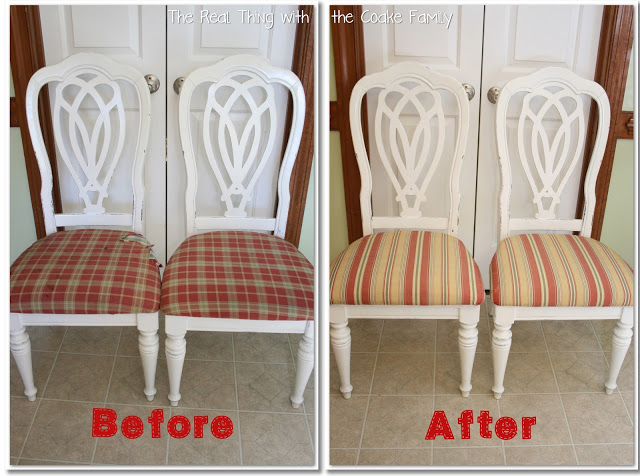 Looking for more Creative Tips and Tricks for your home?  Here are more ideas I know you'll love…
Give your home a gorgeous makeover with these Easy Designer Home Decor Tips and Tricks!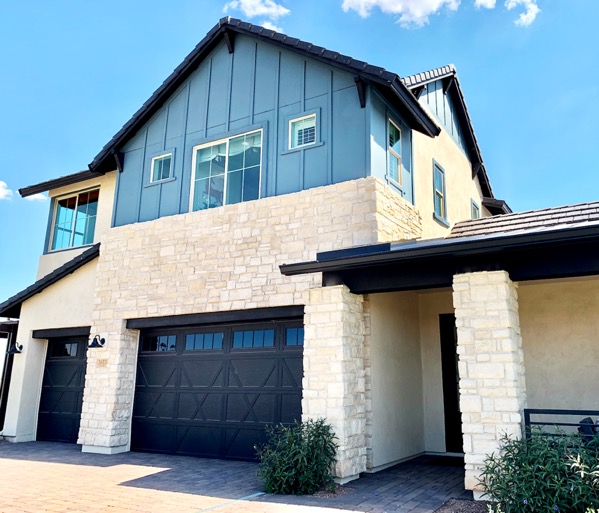 I've got some proven Home Staging Tips to share with you, that are going to make selling your home so much easier!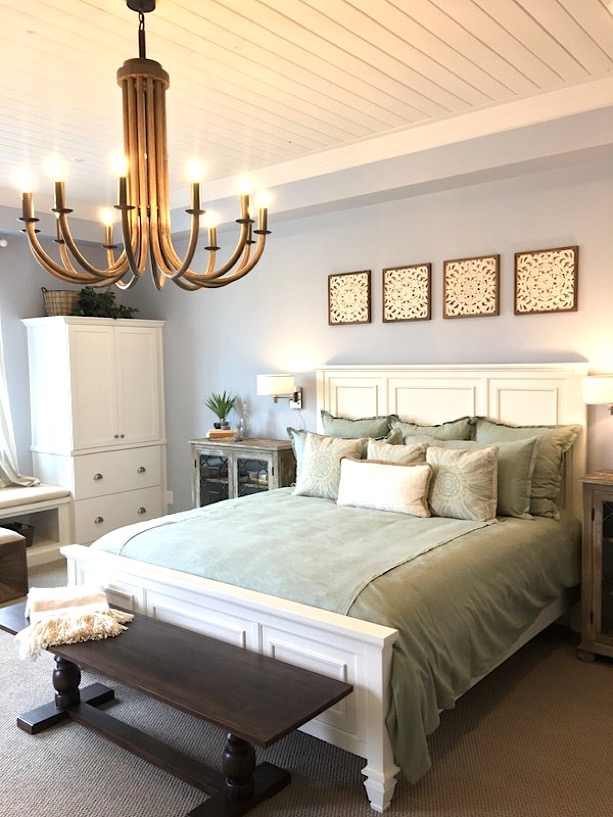 Whether you plan to sell your home or enjoy your home for years to come, these ridiciulously simple Curb Appeal Projects can be tackled any weekend.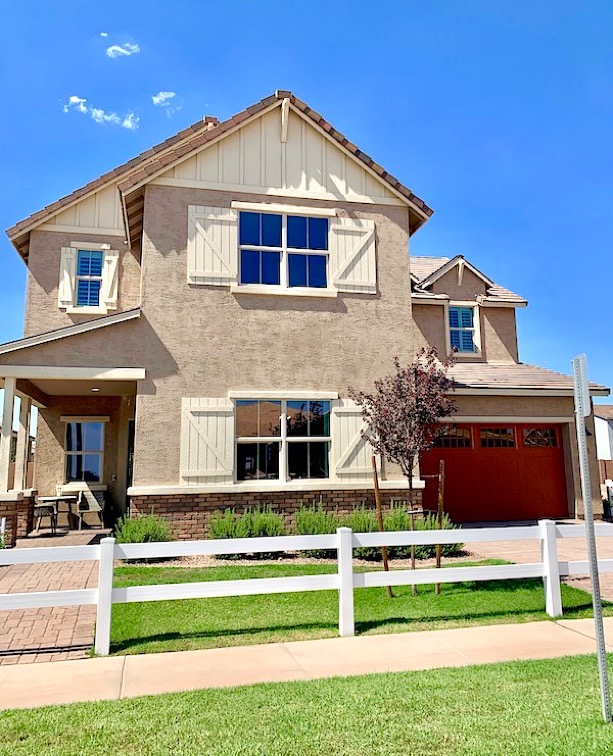 Use these proven Kitchen Organization Hacks to take back control of your kitchen!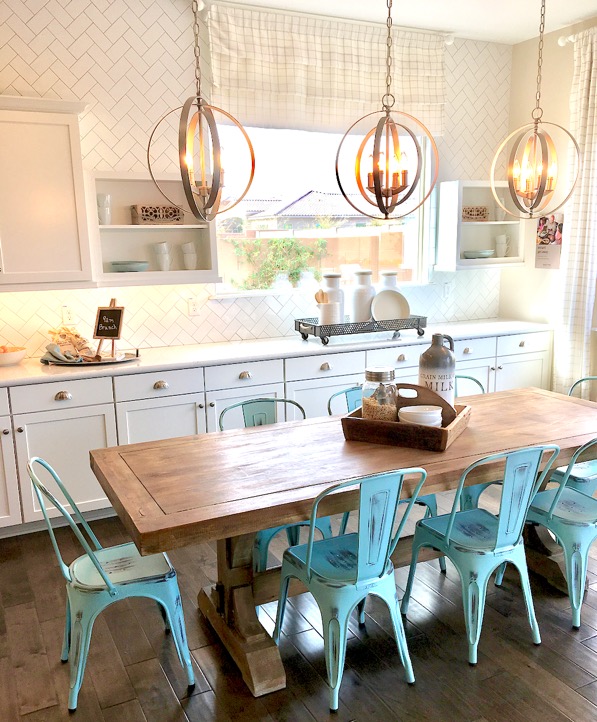 It's true… you can LOVE your house and save BIG all at the same time!  Are you ready to start saving?  Check out these affordable ideas and frugal hacks for your home.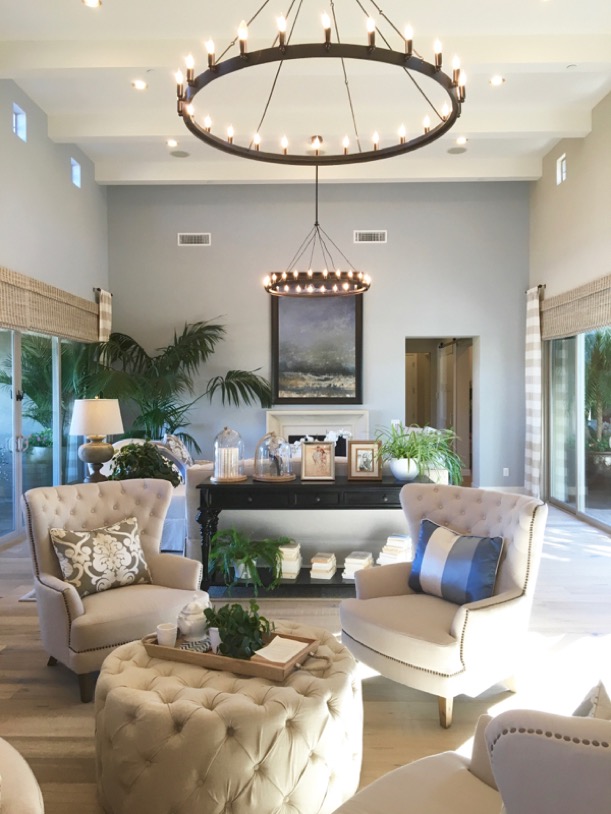 We pulled the plug on cable, ditched those big bills, and have been watching Free TV for years now!  And let me tell you… I love not having that cable cost in our monthly budget!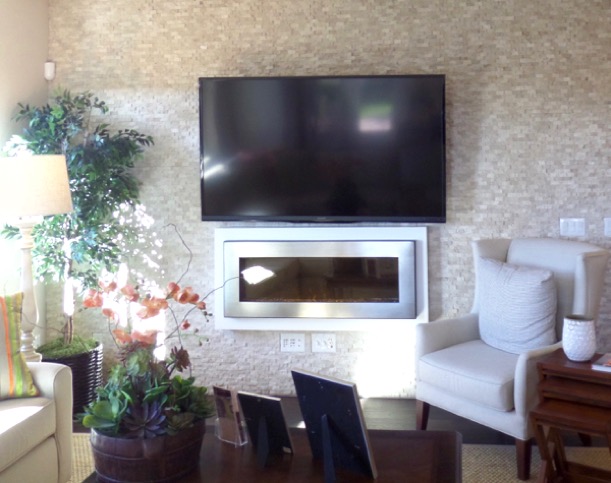 Not only are these recipes a more natural version of your store-bought favorites, they'll also save loads of money!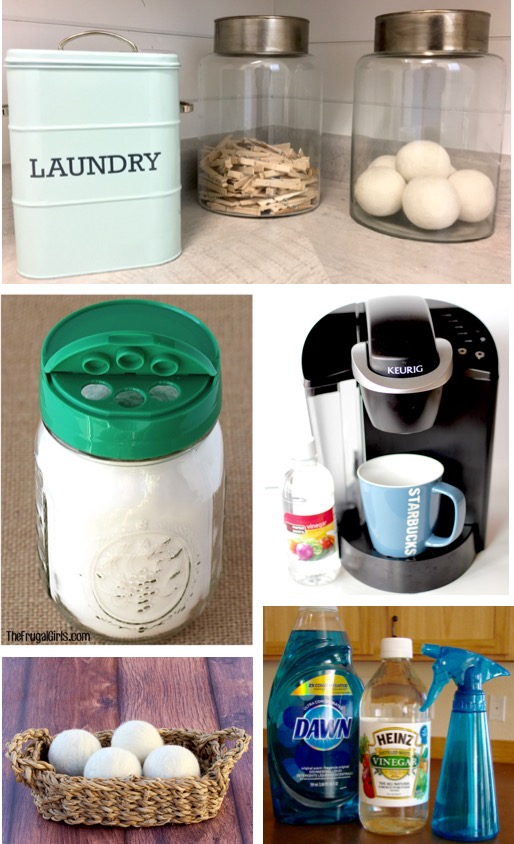 Frugal Girls LOVE great deals!  Before you shop for Home Decor, check out these Insider Tips + Shopping Hacks that will save you so much money at your favorite decor and home improvement stores!!
Want even more easy DIY inspiration for your home?  Don't miss out when you follow The Frugal Girls on…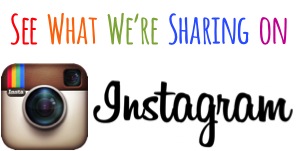 So do you have a favorite Dining Room Decor Tip or Trick?
Leave a comment & share!