I may get
paid
for ads or purchases made through links in this post.
Stay frugal and make your home amazing with these creative ideas for decorating your home on a budget!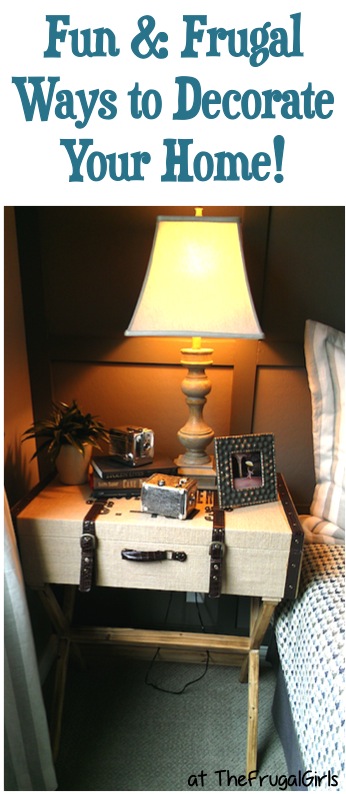 Want some fun and frugal ideas for decorating your home??  Your frugal friends have shared some fabulous budget savvy decorating tips!
Keep your budget intact and your bank account healthy with these Creative Ideas for Decorating Your Home on a Budget…
Related:
Creative Ideas for Decorating Your Home on a Budget
CC said: "The best advice my Mother ever gave me was to buy good wood pieces and inexpensive cloth items.  If your wood should become scratched/dented/etc., it can be repaired.  But should you rip fabric, the piece is pretty much a throw away."
Amy said: "Pay for the things you know will last forever and you won't ever grow tired of.   For everything else, pay as little as possible.  Try to make things yourself.  Get creative, especially for projects that require custom sizes. Sometimes just wandering around Home Depot you will come across the perfect fit in a product you never knew existed."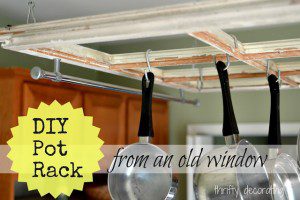 Heather said: "Refinish furniture on your own.  I recently purchased a solid oak dinette set that was 30 yrs old and in fantastic shape for $30 at a yard sale. Refinished it in black lacquer spray paint and distressed the edges. It looks fantastic.  Paint supplies cost me $20 at Walmart."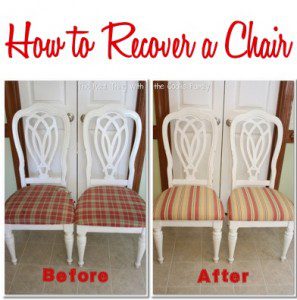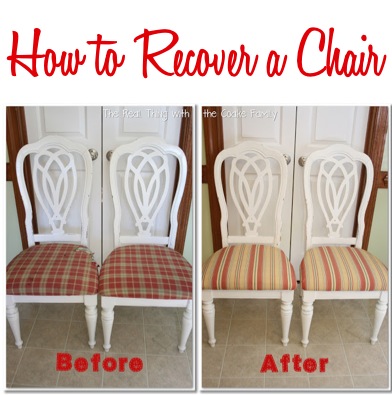 Anji said: "Buy a good couch or chair."
Annie said: "I found a floor model curtain on clearance at Pier One.  I cut it in half, making two curtains from the one, then stitched it up.  Now I have expensive looking lined curtains for a fraction of the cost.  I paid about $12.00 total!"
Kasey said: "If your windows turn out to be odd sizes, you can use inexpensive sheets from Walmart to make attractive curtains."
Jackie said: "I learned a decorating program that you can make a room look taller by hanging your curtains just below the ceiling.  After 22 years in my home, I finally hung new curtains the full length of my wall and it does make the room look taller!"
Tracey said: "New matching towels, even from Target and Kohl's, in the bathrooms can make you feel like a million bucks and looks so nice and put together."
Michelle said: "Shop thrift stores, consignment stores and garage sales! There are many Facebook groups that have started that are online type garage sales. Look for one in your area! Furniture can be repainted to fit your style!"
Marilou said: "Craigslist is awesome for indoor & outdoor furniture!"
Jan said: "Definitely check out Pinterest for amazing home decor ideas and suggestions, and ways to DIY or pinch pennies!  Also, once you decide on what style you want, make a list and hit thrift stores, yard sales and flea markets.  You can find amazing bargains on all kinds of things.  Have fun!!"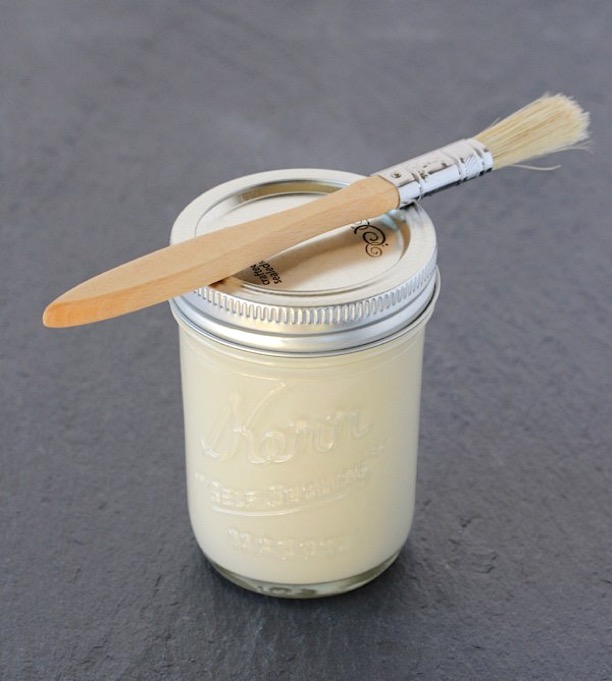 Sabrina said: "Also, always check out the Target clearance on the end caps!  I've gotten so many good deals at Target!"
Lisa said: "Get to know the sales cycles at your local big box, and save up for clearance. I have gotten AWESOME deals on lighting and plumbing fixtures!"
Cindy said: "Get those Hobby Lobby coupons off here (TheFrugalGirls)… Hobby Lobby, if you stalk them enough, will put what you want on sale.  Plus your discount coupons will help a lot"
Rachel said: "Better Homes and Gardens now offers a Color Finder tool which lets users upload photos and try paint colors in their own rooms!"
Shelly said: "Always check the mismatch paint shelf at Lowe's.  If you are open minded on colors, you can get a gallon for $5.00."

Lori said: "Until we could afford real art work, I framed scrapbook paper and hung it on the walls in several rooms. I look back at those pictures now and almost wish I still had that on the wall.  Very pretty and very inexpensive.  I got a lot of compliments."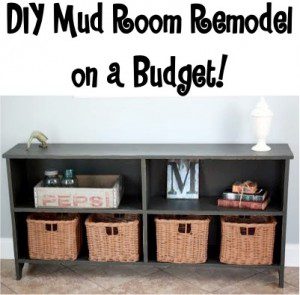 Donna said: "I'm always taking outdoor pictures wherever we go.  I print and frame the ones I really like, and receive many compliments over them + they are always special.  It's nice when someone gets enjoyment out of the same things I do!"
Deborah said: "You can use boxes, stacked and covered with a cloth for end tables until you can get what you really want!"
Brenda said: "If you're a fan of carpet, get the very best padding.  It's what determines how well your carpet holds up.  You can buy cheaper carpet that way too!"
Now… check out even more creative tips for your home…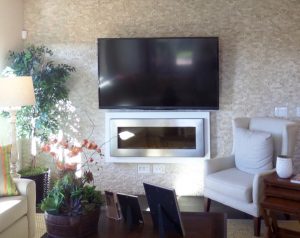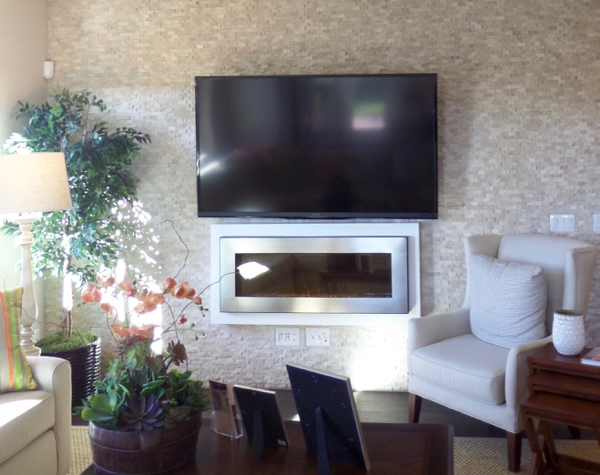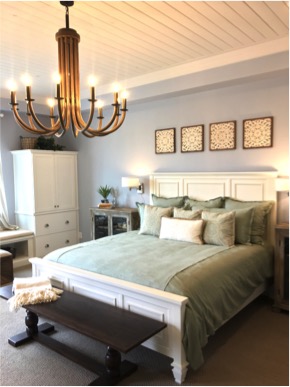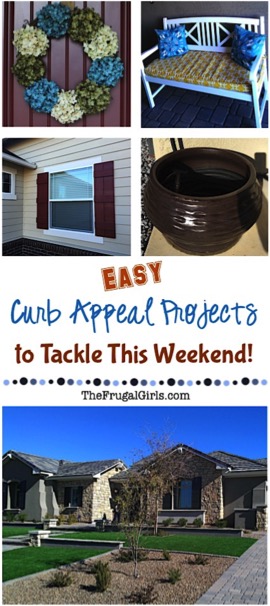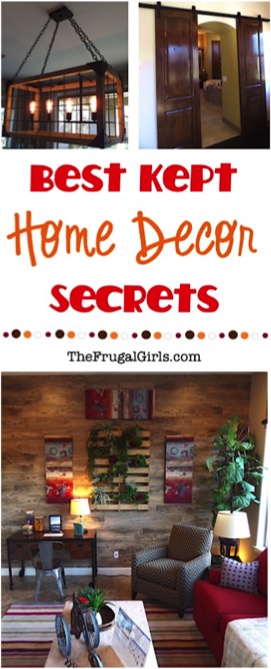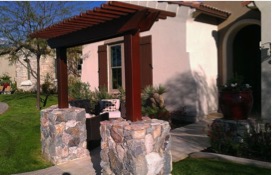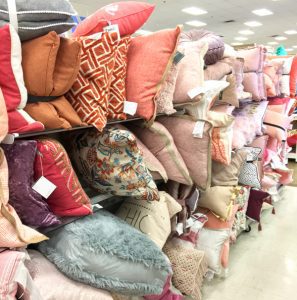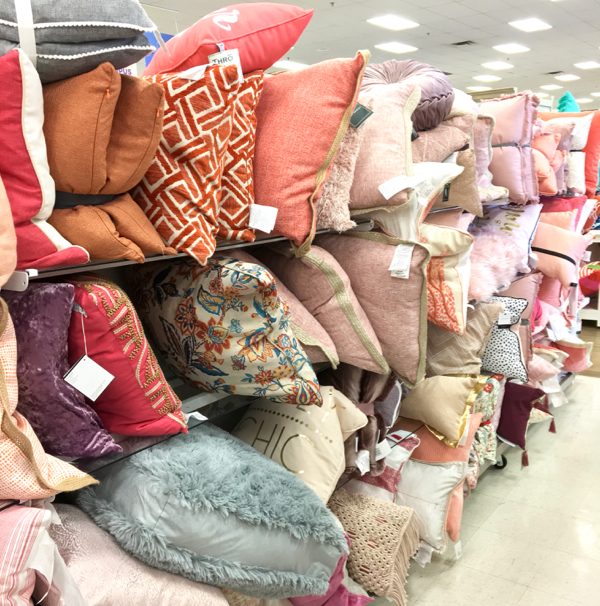 Don't miss out!  Get all the latest fun and frugal tips from The Frugal Girls right here…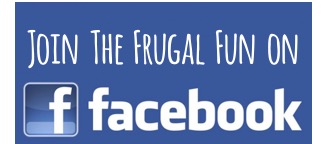 Got a fun or frugal decorating tip or trick??
Leave a comment & share your Creative Ideas for Decorating Your Home on a Budget!