I may get
paid
for ads or purchases made through links in this post.
Create your own gorgeous DIY Kitchen Pot Rack by reusing an old wooden window frame!
Following is a fun Home Decor Tip and guest
post by Nicole at Thrifty Decorating ~ enjoy!!
DIY Kitchen Pot Rack Tutorial
One of my posts that is frequently bringing traffic is how I like to decorate with old windows, so I decided to share my "how-to" make a DIY Kitchen Pot Rack with some updated pictures.
Sheesh!  Those old pictures are horrid!!
We had an IKEA pot rack sitting in a box for the longest time. When we first moved into our house over 6 years ago, I had purchased one, but was afraid to put it up and put holes in our new walls and ceiling.
I almost gave the set to Goodwill…..I think at one point I even tried painting it??  It was a miserable FAIL!  This was before I knew of the wonder of spraypaint!
Thankfully, we kept it because I was able to reclaim some of its parts!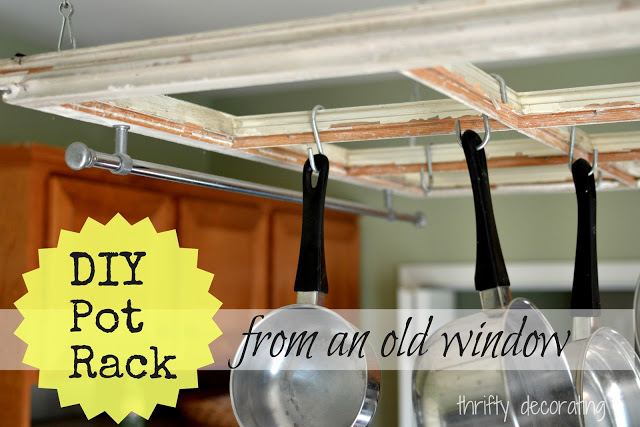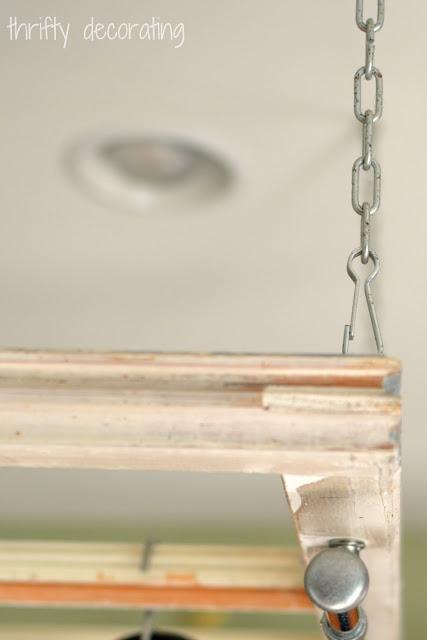 The metal bars of the pot rack are from the IKEA kit….honestly, we never use the actual rails because my hubby is TOO tall.  At 6'5″ he hits his head on the pots and that makes for an unhappy hubby!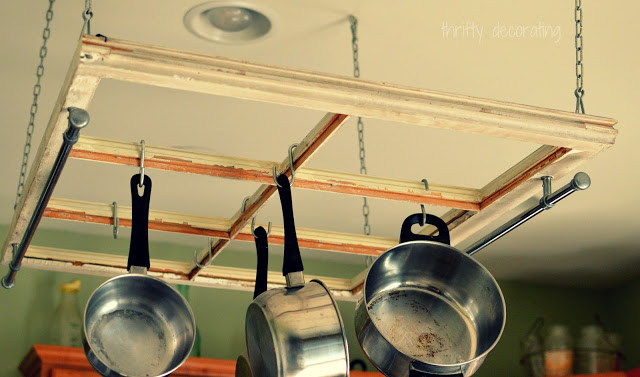 Instead, I just use "S" hooks from the hardware store and hang the pots off the cross pieces of my window….no injured heads that way!
To hang to the window from the ceiling, we also just used pieces from the hardware store.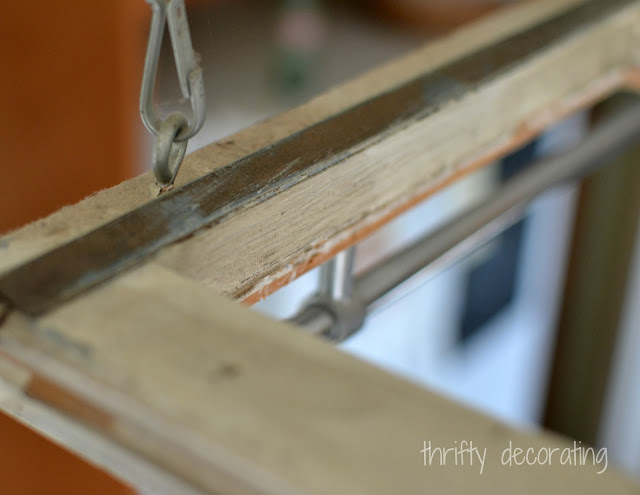 We screwed eye hooks into the window and ceiling and then bought inexpensive chain and clasp at our local True Value store.  The hardware probably cost under $5.00!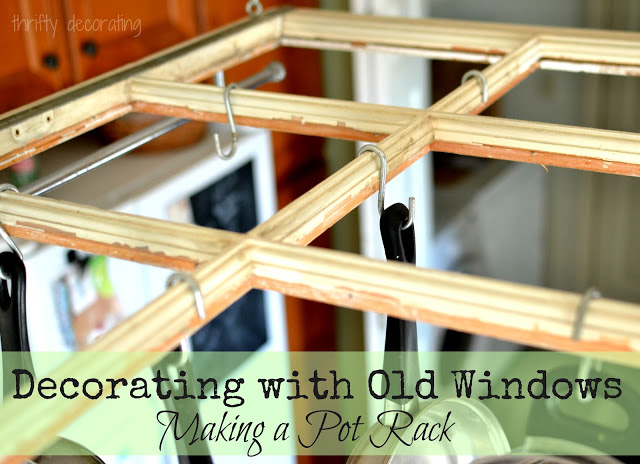 It was a quick and easy project and because the window was free along the side of the road, the total cost was under $10.00!
What have you made with old windows?  
Nicole is a homeschooling mom of 3 who shares crafts, DIY projects and her homeschooling adventures at her blog Thrifty Decorating. You can also follow her on Facebook where she daily posts creative ideas, household tips, and additional homeschooling links or follow her Pinterest boards to get some creative inspiration!

You can never have enough creative ideas.  Find even more Kitchen Tips, Home Decor Hacks, and Organizing Ideas for your home below…
This DIY Wooden Utensil Box makes such a great holder for your kitchen utensils!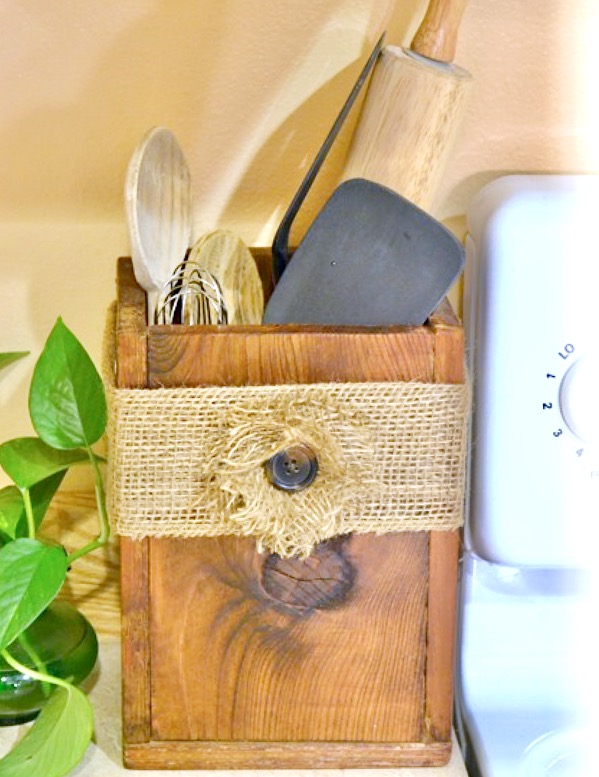 Pallet board crafts are always so fun, but when you don't have access to one… you can just create a smaller DIY version yourself!  Check out this fun Mini DIY Pallet Board Sign tutorial, and make your own this week!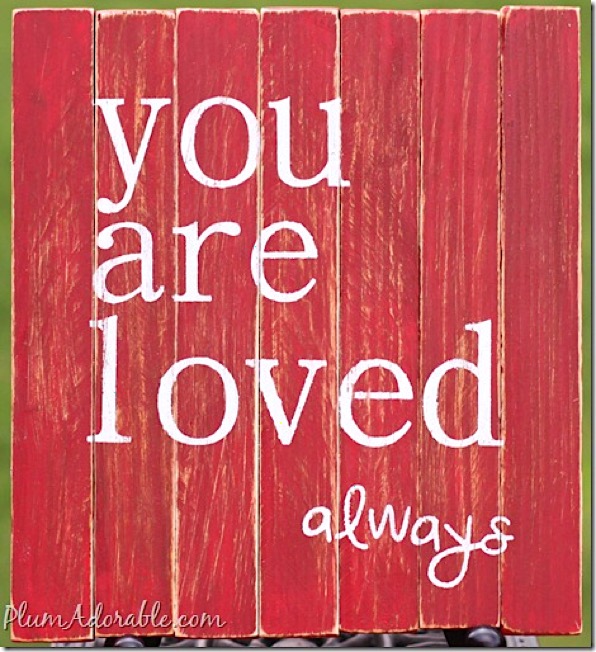 Grab your tools and transform any room with this easy step-by-step tutorial for a DIY Shiplap Headboard!  You won't believe how simple these are to make!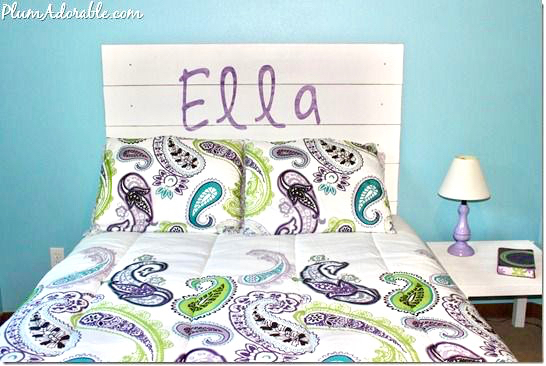 Freshen up your living room or bedroom with an adorable Spring Bloom DIY Burlap Pillow! You don't need to buy a new throw pillow when you can do this instead!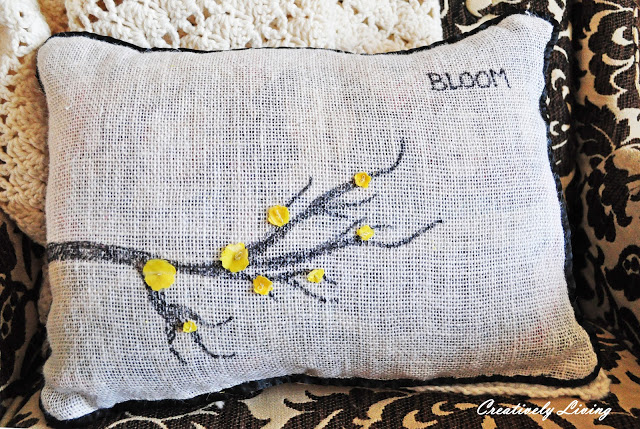 Freshen up your dining room and old chairs with these easy step by step instructions for How to Recover a Chair without Sewing!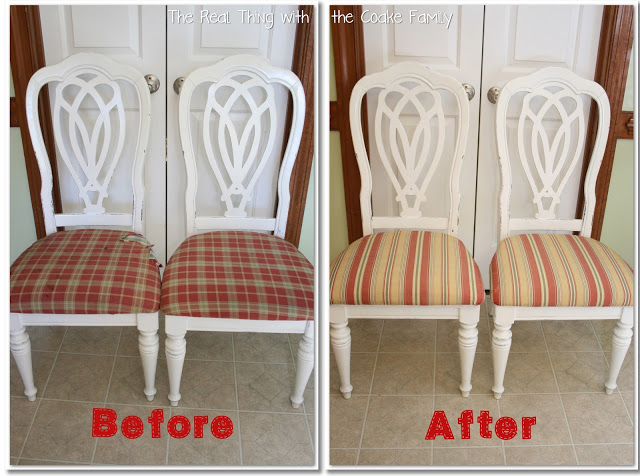 Use these proven Kitchen Organization Hacks to take back control of your kitchen!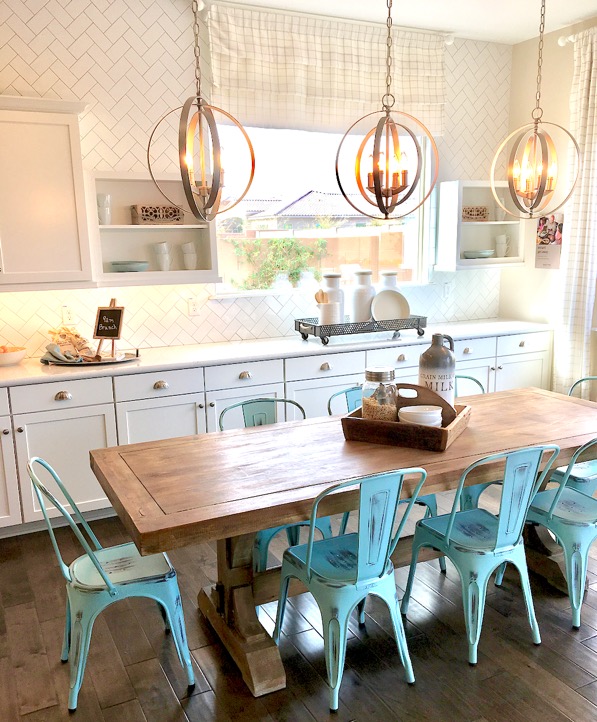 Transform your dining room into a space you'll love with these 9 Stunning Dining Room Ideas!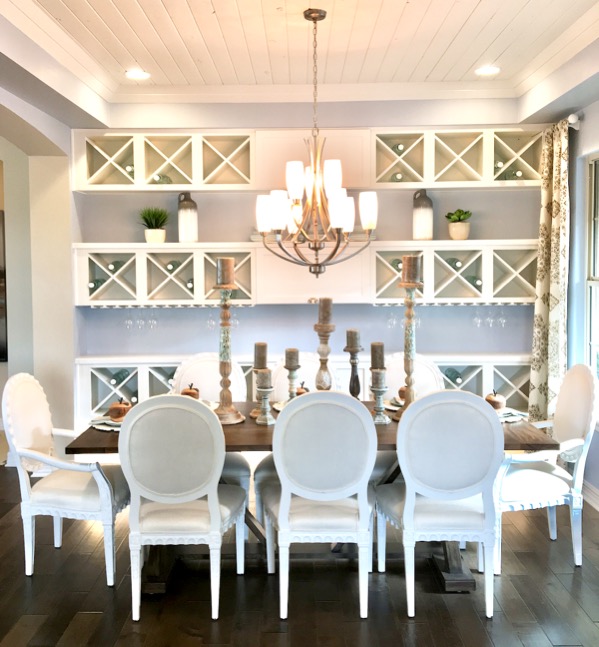 Give your home a gorgeous makeover with these easy Farmhouse Home Decor Tips and Ideas on a Budget!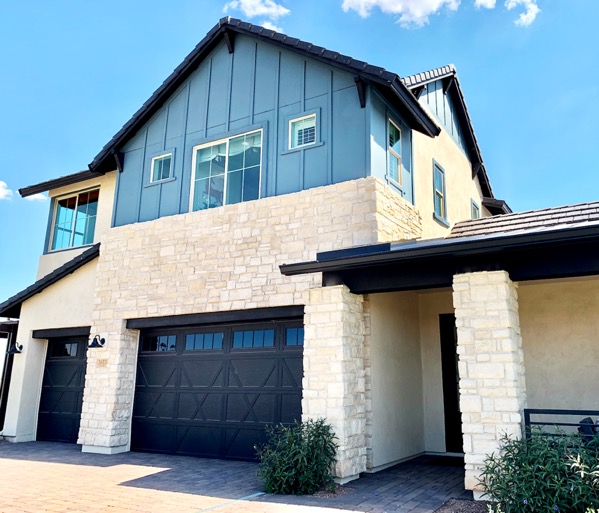 Feeling crafty??  It's time to get your Craft on and get inspired to do some fun crafts!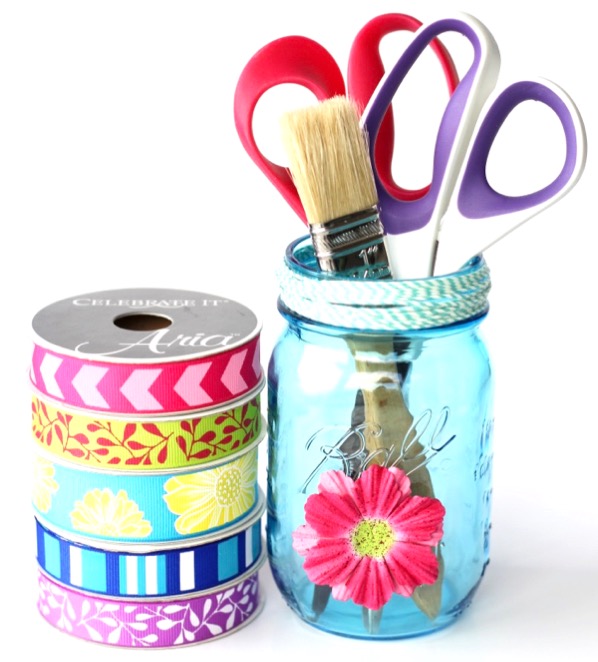 It's true… you can LOVE your house and save BIG all at the same time!  Are you ready to start saving?  Check out these affordable ideas and frugal hacks for your home.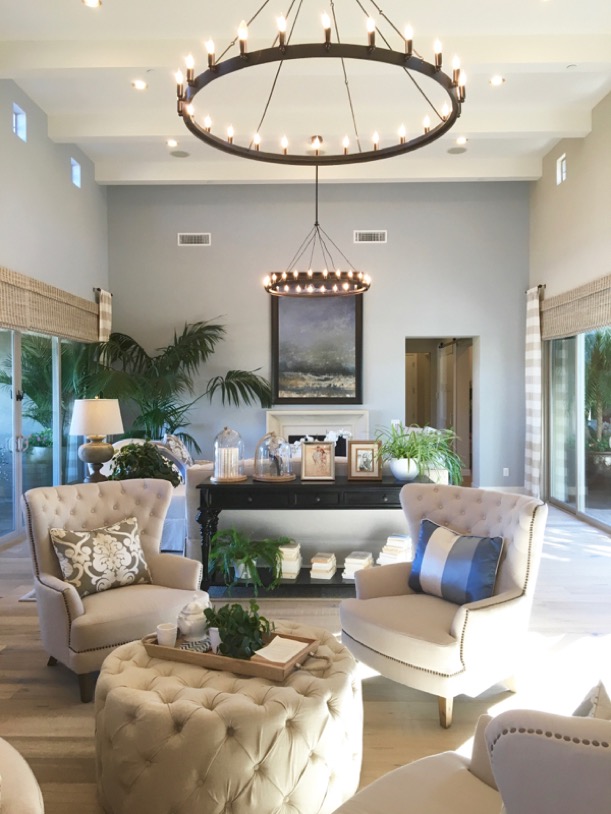 Frugal Girls LOVE great deals!  Before you shop for Home Decor, check out these Insider Tips + Shopping Hacks that will save you so much money at your favorite decor and home improvement stores!!
So have you tried creating your own DIY Kitchen Pot Rack?
Leave a comment and share…