I may get
paid
for ads or purchases made through links in this post.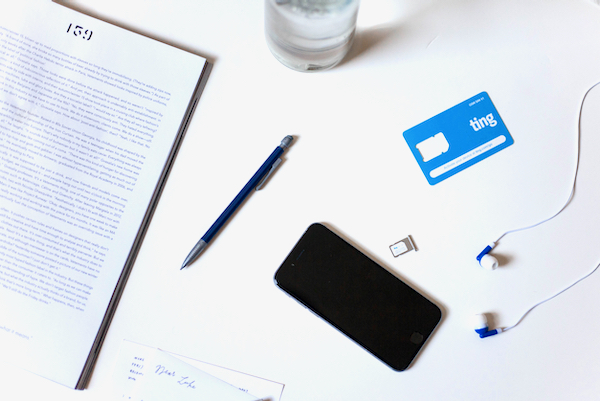 A BIG Thank You to Ting Mobile for sponsoring today's post: How to Pay Less For Your Cell Phone Service.
How to Pay Less For Cell Phone Service
One thing I'm always trying to do is to find more ways to lower my monthly expenses.  I don't know about you, but sometimes it feels like one bill or another is increasing almost every month.  So when I can slash a bill, I'm all over it!
Now one of those monthly bills that can be on the pricier side is the cell phone bill, am I right?  The good news is that there are some great alternatives and creative ways to save money on your service.  So if you're wondering how to pay less for cell phone service, one of the easiest ways to is to simply switch your cell phone service to Ting Mobile!
Keep reading to find out how you can try it for free…
What is Ting Mobile?
It's simple… Ting offers 4G LTE coverage on three of the country's largest coast-to-coast networks, including the national's largest and most reliable LTE network, so Ting has you covered wherever you are. Basically, Ting will be on every major coast-to-coast network except AT&T this year.
Plus, you'll only pay for what you use. If you're like me, you're often around Wi-Fi. So I like to keep my data turned off and tap into Wi-Fi whenever possible. If you're the same way, you may be wondering why you're paying for a set monthly data plan, when you don't use much data at all, right?
Well, with Ting, you'll just pay for your actual usage at the end of the month. How nice is that?
Ting also offers award-winning customer support through phone, chat, email, and social media… so feel free to ask them any questions you may have.
How Much Does Ting Mobile Cost?
Rates can vary, but basically Ting is a post-paid cell phone company. At the end of the month, you're billed for the talk, text and data levels that you reach. The less you use, the less you pay.
The average Ting bill is just $23 a month per phone, so you'll basically get a free month of service using this Free $25 Credit!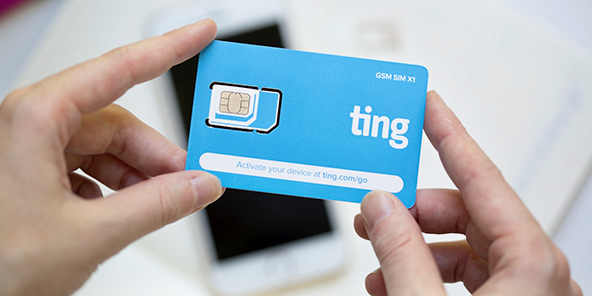 Can I Have More Than One Phone on Ting?
Yes, and the more phones on one Ting account, the less you will pay per phone, since usage is shared across all of your devices.
Can I Keep My Old Phone and Phone # with Ting?
Yes! With Ting, you can use any phone you'd like to use… even the latest iPhone, Galaxy or Pixel, and still have an affordable phone bill. Plus, you can bring your current phone number over to Ting and keep your old phone – just be sure to check your device compatibility at ting.com/byod
Or if you'd rather, you can purchase a new phone from the Ting Shop and get monthly payments for the phone through their finance partner Affirm.
How Do I Try Out Ting?
Right now, Frugal Girls readers can Try Ting Free with a $25 credit! Plus, there are no contracts, so you can try Ting for a month with no strings attached.
So what are you waiting for? Go learn more and see if your phone can transfer over to Ting.